Mainstream notebooks
The laptops came under considerable threat this year. It was a combination of factors, led by the rise of ultrabooks and tablets. But like true fighters, the notebooks did not give up. At the time of writing this, we are seeing a lot of laptops that are sporting the Windows 8 operating system. This is pretty much in line with the expectations and next year all laptops should sport Windows 8 OS.
Lenovo IdeaPad Z580 (Zero1 Winner)
On the outside, the IdeaPad Z580 looks as docile, minimalistic and simple as any other mainstream laptop in its category. The Ivy Bridge Core i7 paired with 8 GB of RAM and a 1 TB hard drive makes this a delightful machine to use. The Blu-ray drive will appeal to movie enthusiasts. For a price of around Rs. 68,000, this is the all-rounder that offers a very good build quality and excellent performance.

Worthy Mentions
Dell Inspiron 14R Special Edition
It was one of the first laptops on Ivy Bridge that we had tested, and it was performing well till the Z580 came along. All in all, the Inspiron 14R Special Edition is a great deal at around Rs. 51,000. But, only a few stocks of this laptop remain, so buy soon.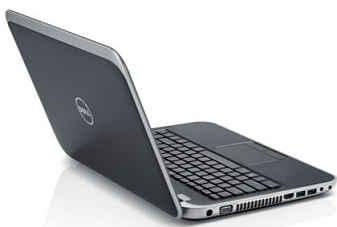 Toshiba Satellite L850-Y5310
For around Rs. 56,000 in the market, you get a machine that is powered by an Ivy Bridge Core i7, 4 GB of RAM and the AMD Radeon HD 7670M (2 GB) graphics. The Toshiba Satellite L850 is purely a desktop replacement laptop, and is ticking most of the critical boxes – solidly built, sophisticated look and very good performance.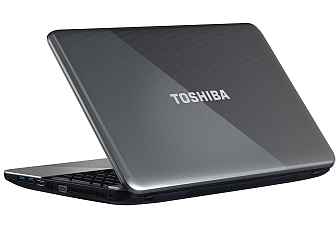 Gaming Laptops
Gaming laptops, as a genre, has shrunk considerably this year. With mainstream laptops closing in, at least in terms of performance and being considerably more affordable, most consumers are happy. Albeit they are some levels lower in terms of performance, mainstream laptops and even ultrabooks are doing rather well with handling the latest games at more than acceptable frame-rates.
But not to be outdone, gaming notebooks have created a separate niche for themselves. Being pushed for performance, they have just taken the hardware and specifications to the next level. There still is a considerable amount of variety in this unique category. The likes of the Alienware still hope that its brand recall and aura will compensate for slightly lesser specs, while ASUS has completely gone hammer and tongs on the hardware with the G-series gaming laptops.
Not many manufacturers have a separate gaming laptop category in their range of offerings, with only Dell retaining its Alienware brand and ASUS giving it some competition. HP, on its part, has the Envy 15 that is a bit of a go-between a very powerful mainstream and an entry level gaming laptop. Hopefully, this will not be a trend going into 2013.
ASUS G75VW (Zero1 Winner)
This looks, feels and performs like a gaming laptop! It's quite heavy at 4.5 kg which may be partly due to the 17.3-inch Full HD display. The rest of its weight can be attributed to the specs – Intel Core i7-3610QM, 16 GB RAM, NVIDIA GeForce GTX670M (2 GB), 750 GB hard drive and a 256GB Lite-on LAT-256M3S SSD on which Windows 7 is installed. The system performs well and the gaming scores were the best among all gaming machines. At almost Rs. 1,30,000 in the market, this does cost a lot of money. The Alienware M17x, its direct rival, with similar specifications costs almost Rs. 1,62,000. What the ASUS rig misses out on is the visual experience of colourful lighting that has become a trademark of Alienware machines. The ASUS G75VW is by far the best gaming laptop out there and despite any eye-candy, deserves the Zero1 award for the sheer performance chops.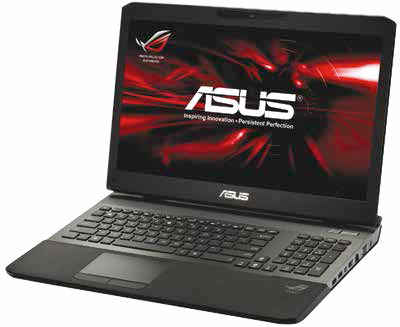 Worthy Mentions
Dell Alienware M14x
When Dell sent us the updated M14x, we were a tad surprised that they did not nominate the M17x for the awards. Maybe that is where they went wrong, because this effort is strong enough for a second place. But there is a logic behind the M14x. Dell's idea was to offer an almost similar spec sheet and an equally powerful experience in a form factor that is more compact, somewhat portable and yet dosen't sacrifice any of Alienware's trademarks – the grilles, the colorful keyboard, customisable LED lights, etc. There are two M14x versions available in the market, and the one that we received costs around Rs. 95,000 and the spec sheet looks somewhat like this – Intel Core i7-3630QM, 6 GB RAM, 14-inch (1600 x 900 pixel) display, NVIDIA GeForce GT650M and a 750GB hard drive.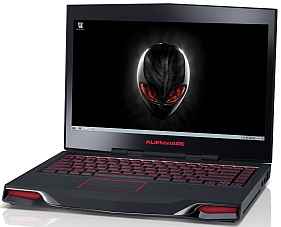 HP Envy 4-1002tx
We never thought we would say this, but this is the machine that set the affordable ultrabook segment alight with unmatched performance. The HP Envy 4's benchmark scores are proof of its excellent system performance. Its build quality is also undisputedly the best among ultrabooks in its category. But the real kicker is the AMD Radeon HD 7670M (2 GB) graphics, which ensures that the Envy 4 scores the highest gaming scores among all ultrabooks costing less than Rs. 75,000. Yes, it is an ultrabook, which means you will get excellent battery life rest of the time. Get this, if you want the best of both worlds – the gaming bit while retaining the complete flexibility of portability and battery life.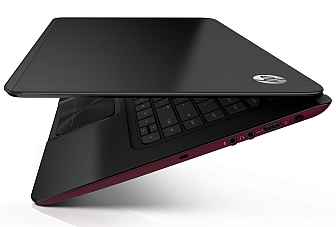 Ultrabooks
Affordable ultrabooks like the Dell Inspiron 14z, certain versions of the Lenovo IdeaPad U310 and the U410 and the Samsung Series 5 were what we call market changers. This year consumers realized that ultrabooks are viable alternatives to the laptop and here are our picks of the year.
Samsung Series 9 (Zero1 Winner)
The Samsung Series 9 is pretty much the benchmark when it comes to ultrabooks. It's blazing fast performance, ultra slim form factor and exquisite build quality are truly awesome. The version that we tested was powered by an Intel Core i7 processor with 4 GB of RAM and a very fast 256 GB SSD. Its 13.3-inch display is very bright and non-reflective, but does lose out a bit in colour-depth. The higher than usual resolution of 1600 x 900 pixels packs in more real estate. A deserving winner!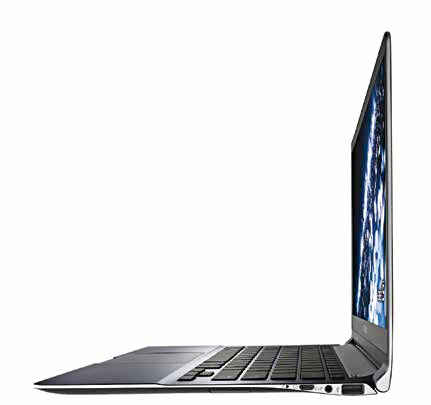 Worthy Mentions
HP Spectre XT
Not only is the Spectre XT similar looking to the MacBook Air, but its built rigidly as well. It offers very good performance and longer real world battery life. It ranks behind the HP Envy in the overall benchmark scores only because it lacks a dedicated graphics chip. Its super fast SSD more than makes this the ultrabook we desire.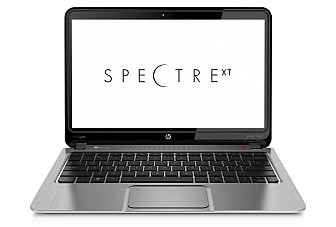 Dell XPS 14
This is the most exotic ultrabook in the market. The XPS 14 lid is made of aluminum; the keyboard deck is all magnesium while there is a silicon layer on the underside to channel warm air while keeping your thighs cool. Its build quality is undoubtedly premium and the satisfactory performance makes this a good option to consider.