Things have changed since 2020 when we got our hands on some of the best thin and light laptops. Thanks to AMD's prowess in manufacturing powerful and efficient chips, the consumer finally has more choice than ever when it comes to buying thin and light laptops. Similarly, we also had a bit of fun while testing these world-class machines that are available in a range of diverse options, offering unparalleled performance and features. However, just like every competition, there can only be one winner.
Winner: Lenovo Yoga Slim 7i Carbon (Buy here)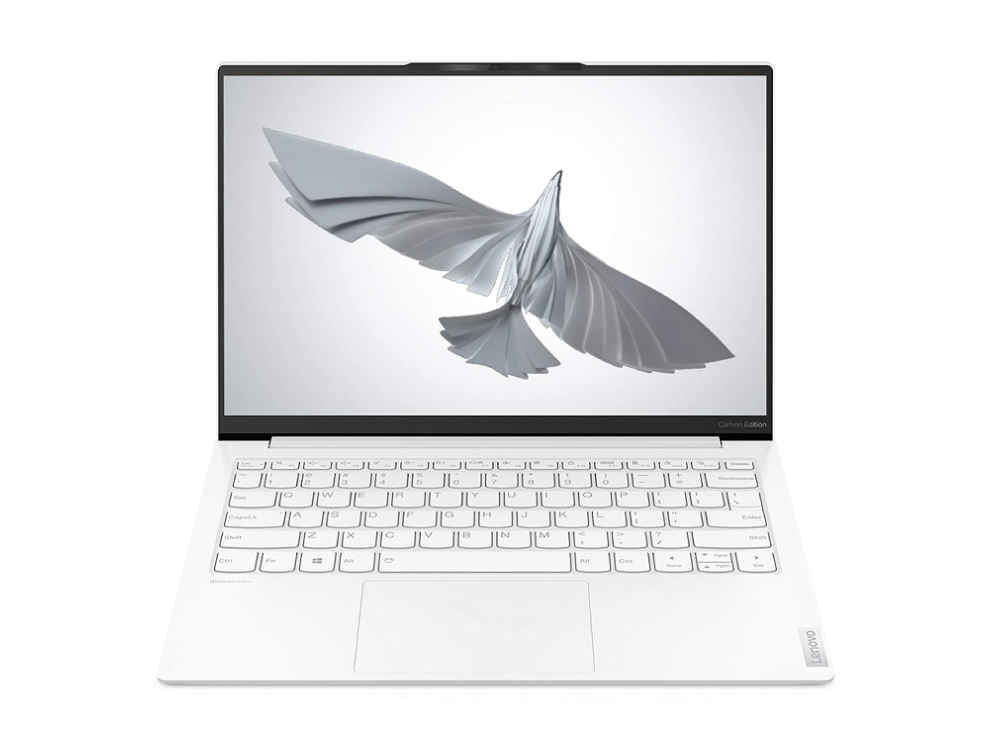 The Lenovo Yoga Slim 7i Carbon was the most impressive thin and light laptop we tested this year in terms of overall performance. Based on Intel's Evo platform, the Lenovo Yoga Slim 7i Carbon features a powerful processor, great battery life and an excellent display. We were highly impressed by the amazingly light and strong chassis of the Lenovo Yoga Slim 7i Carbon, allowing it to have an impressive weight of under 1kg. Despite its size, the laptop packs a powerful 11th Gen Intel Core i7-1165G7 quad-core processor capable of delivering snappy performance in every office or productivity task you can manage to throw at it. The battery also kept its pace with the powerful processor by delivering more than 7 hours of uninterrupted on-screen time. Speaking of "screens" the Lenovo Yoga Slim 7i Carbon packs in a highly colour accurate display which you can easily use for professional workloads.
In terms of Cinebench R23, the Intel chip scored 4324 in the multicore score and 1352 in the single-core score. Meanwhile, in Cinebench R20 synthetic benchmark, the quad-core Intel chip scored 1737, indicating a strong CPU performance.
The laptop also comes equipped with Intel Iris Xe GPU which scored 4825 in Firestrike and 1659 in Timespy test. The numbers indicate a decent GPU performance. For example, the GPU seems fairly capable of playing esports titles like DOTA 2, Valorant, CS: GO, SMITE among others.
On top of all these features, the Lenovo Slim 7i Carbon comes with one of the best keyboard and trackpad combinations thus sealing its position as the winner in this category.
Runner up: Fujitsu UH-X 2-in-1 Laptop (Buy here)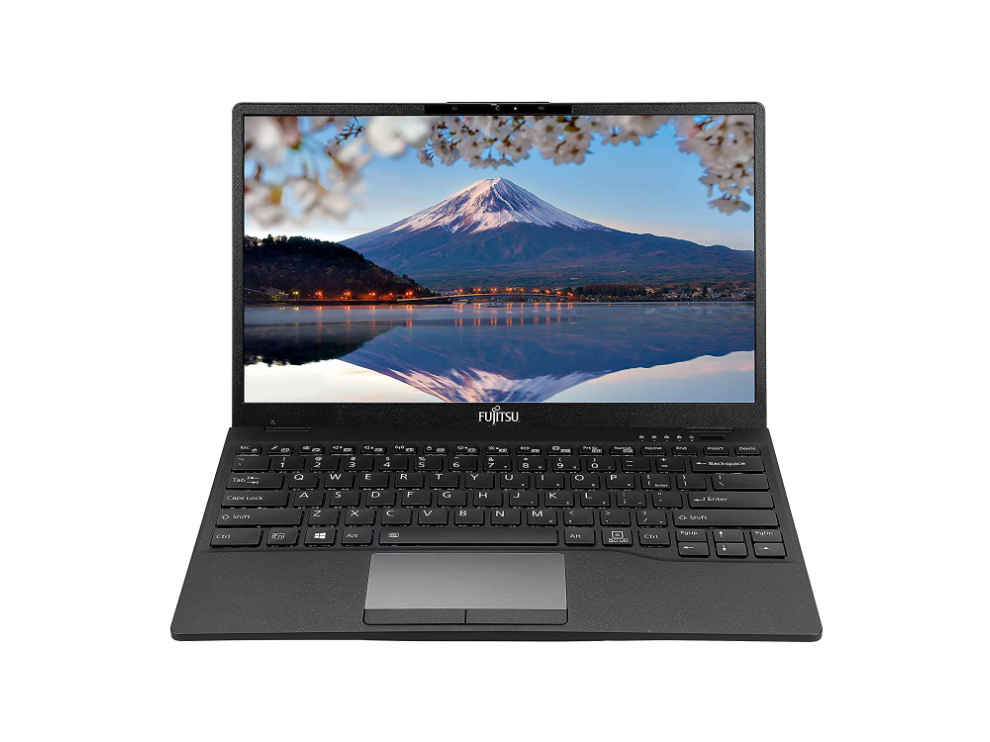 Japanese engineering is world-famous and we found out why while testing the FUJITSU UH-X 2-in-1 laptop. The Japanese company entered the Indian market earlier this year with its UH-X laptop, an ultra-light and powerful 2-in-1 laptop built using an extremely strong material. Despite not being on Intel's Evo platform, the FUJITSU laptop managed to deliver close to 7 hours of uninterrupted battery life. Additionally, the laptop comes with an Anti-glare touch panel which has a superb level of sensitivity, making it much easier to use with a pen.
The laptop's CPU performance is also pretty impressive. The Intel chip scored 1897 in Cinebench R20 score. In the Cinebench R23 score, the chip managed to score 4218 and 1420 as multicore score and single-core score.
The laptop also scored well in our webcam tests, thanks to a front FHD and 5MP rear camera. Lastly, the "Made-in-Japan" laptop sports a wide variety of ports ensuring that one never feels the need to attach a dongle during their workflow. All this and more helped the FUJITSU UH-X 2-in-1 score the runner up position.
Best Buy: HP Aero 13 (Buy here)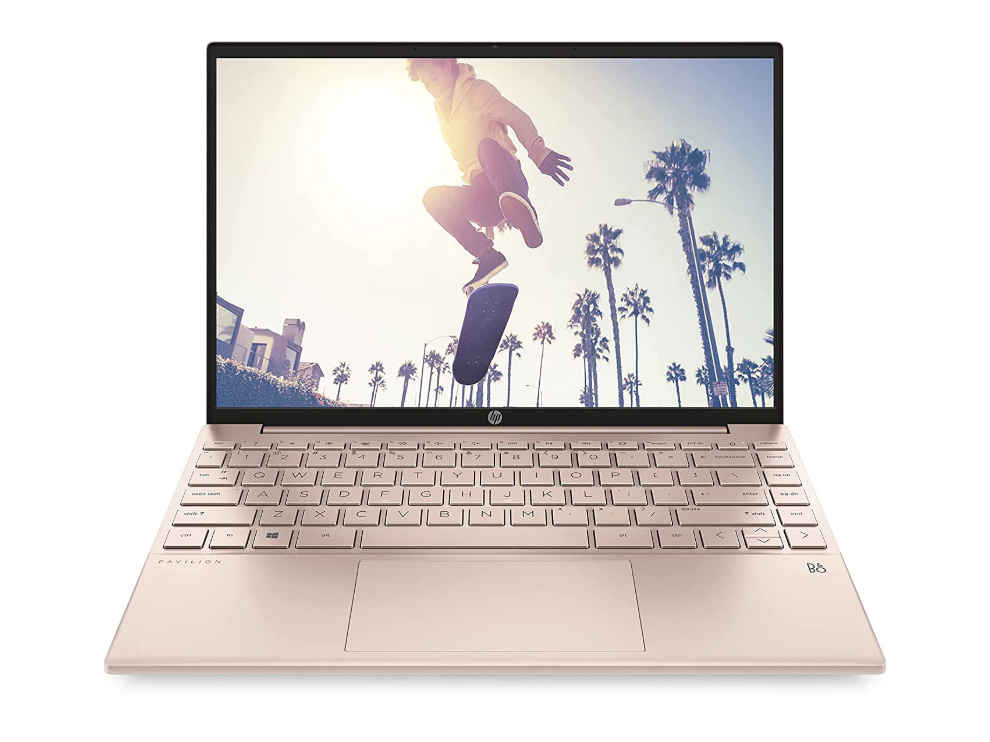 The HP Aero 13 was the last laptop we tested so we had a pretty good idea of what to expect from a premium thin and light device. However, the HP Aero 13 took us by surprise. Powered by an AMD Ryzen 5 5600U, a Hexa core processor, HP Aero 13 gave tough competition to its rivals in several synthetic benchmarks. While testing the laptop through Cinebench R20 synthetic benchmark, the laptop scored 3188 in Cinebench R20. The laptop further scored 1380 in single-core performance and 7784 in multicore performance.
Furthermore, thanks to onboard Radeon graphics, the laptop also scored 2932 in Firestrike 1185 in TimeSpy. Making the HP Aero 13 an ultra-portable gaming machine suited for playing esports titles on the go.
It also won us over thanks to its ultra-lightweight and small form factor both of which add to its portability. During our Calman display testing, the HP Aero 13 performed well, scoring 391 nits of peak brightness and 100% sRGB coverage. The fact that HP has priced the Aero 13 at Rs 74,990 makes it worthy of the best buy award in this category.
About Digit Zero 1 Awards
With a legacy of 20 years, the Digit Zero 1 Awards is recognized as the Industry's only performance-based awards. Digit rewards brands for putting in years of research in developing and introducing performance-driven products for their audience. All products are made to pass through a rigorous and scientific test process and compete with competitor brands in the same category. The Winner in each category is announced on the basis of their total score, post complete performance analysis done across an average of 56 tests, conducted for every category, across key performance parameters. The test process for the Zero1 Awards does not consider scores for features, price or design. The aim is to identify the very best products that money can buy, celebrate the innovations that push the industry forward, and reward the products that dare to disrupt the market