A good mainstream laptop is a quintessential tool to help you navigate this modern, digital age. It needs to be portable enough, powerful, and good-looking enough to fulfil all your work and entertainment-related needs. Ever since the domination of Work from Home culture and people being away from their offices for so long, a mainstream laptop has evolved from being a tool to an absolute necessity. The mainstream laptop represents the ideal computer that an employee receives on his first day of joining, a schoolboy gets from his father for scoring good marks in an exam, and something that every aspirational individual needs to fulfil his dreams in this digital era. We tested a wide variety of mainstream laptops this year and here's what we think is worth your hard-earned money.
Winner: Lenovo Ideapad Slim 5 (Buy here)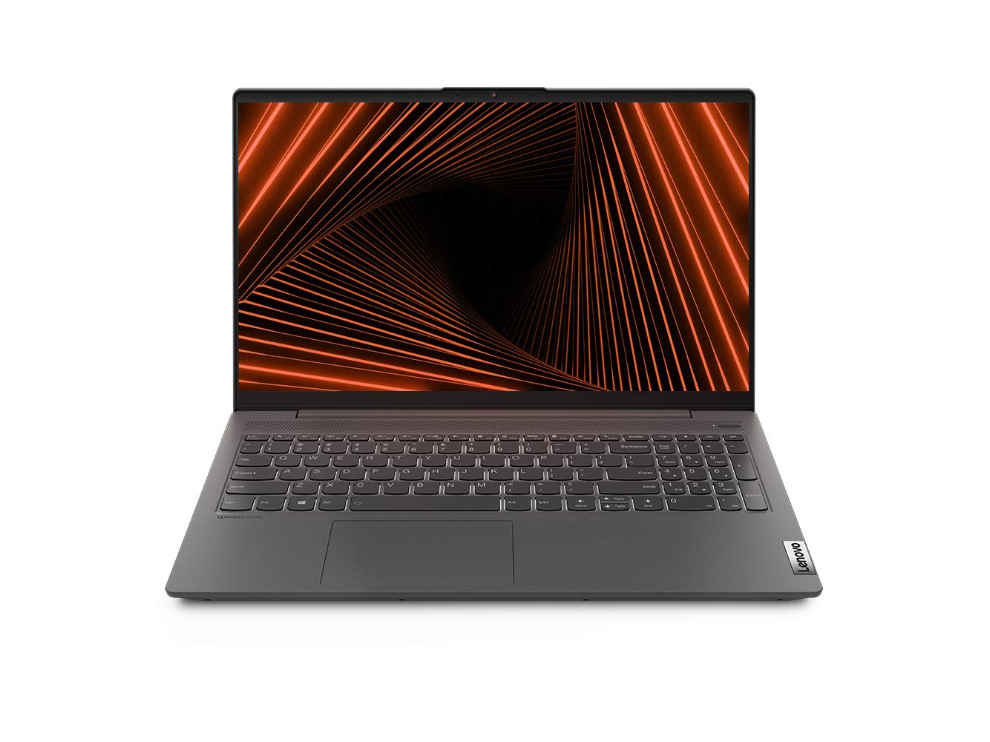 The Lenovo Ideapad Slim 5i impressed us with its simplicity. The mainstream laptop trumped its competitors in terms of processing, display, and battery performance. The Lenovo Ideapad Slim 5i comes with an 11th Gen Intel Core i5-1135G7 processor featuring 4 cores and 8 threads along with a 4.20GHz of Turbo boost frequency. The powerful Intel chip gets paired with 8GB DDR4 RAM and 256GB of ultrafast storage. To ensure that you don't run out of space, the laptop also features a 1TB HDD as well. Be it office applications or streaming Netflix, the Lenovo Ideapad Slim 5i can handle both for an entire workday thanks to more than 8 hours of uninterrupted battery life (in a mixed usage scenario). We tested its battery life using the PC Mark 10 extended battery test. First, we put the laptop's battery in performance mode keeping its brightness at 100% and ran the benchmark continuously on a loop until the laptop didn't switch off. We stimulated the everyday workflow scenario to simulate real-world usage.
In terms of synthetic benchmarks, the laptop scored 2132 in Cinebench R20, which is a good score in its category. Furthermore, in the Cinebench R23 benchmark the laptop scored 5478 and 1353 in multi-core and single-core performance tests, higher than its competitors.
In terms of thermals as well, the laptop maintained a decent score. Near the W, A, S, D region the Ideapad Slim 5i maintained a temperature of 29.5°C, near the mid-region of the keyboard, it maintained 39.5°C and lastly near the palm rest the laptop temperature remained 33.4°C. As we can see the peak temperature on this laptop during a heavy workload remained less than 40°C.
The 14-inch FHD display scored more than 300 nits of peak screen brightness and relatively higher colour accuracy when compared to its counterparts during our Calman display tests. Lastly, such a well-performing laptop comes in a chassis built to withstand your daily commute, vacation, or anything in between.
Runner up and Best Buy: Acer Aspire 5 (Buy here)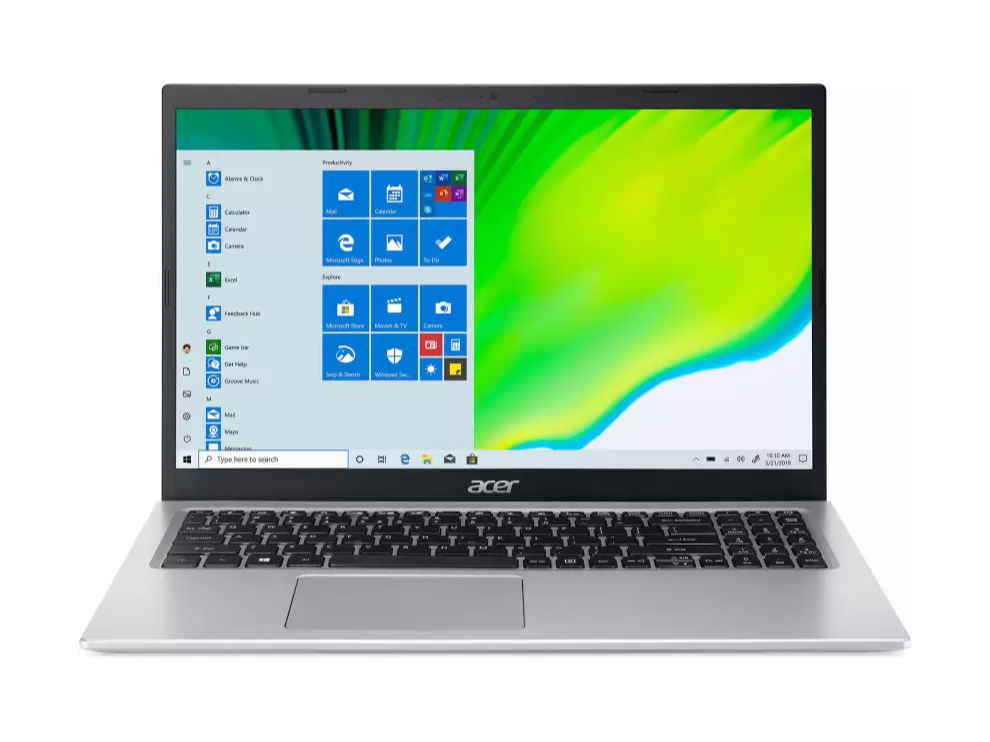 The Acer Aspire 5 delivers on its promise of being a great all-rounder laptop with the help of a capable processor, commendable battery life, and a good fit and finish. The laptop was a tough competitor to the Lenovo Ideapad Slim 5i on the performance front but was ultimately outmatched by the ultra-high battery life its competitor provides. This mainstream laptop comes equipped with a 512GB SSD and according to Crystal Disk Mark 8, it has a read and write speed of 1989 MB/s and 981 MB/s respectively. Furthermore, the laptop comes equipped with Intel Iris Xe graphics which scored 2972 in 3D Mark's Firestrike test and 1209 in Time Spy synthetic benchmark. As per these numbers you can play older games and esports titles at low settings in 1080p resolution.
In the Cinebench R20, the Intel chip powering the laptop scored 2000. On the other hand, in the Cinebench R23, the chip scored 4997 as a multicore score and 1263 as a single-core score. During day to day productivity tasks, this laptop worked very well and maintained a peak surface temperature of 40.6°C.
In terms of display performance, the laptop has 265 nits of peak brightness and it covers 63.5% of the sRGB colour space, 46.9% of DCI P3 colour spectrum and 47.1% of the Adobe RGB colour space.
During our battery test, the laptop delivered 6h and 28 mins of continuous battery life, which is good for a laptop in this category. Nonetheless, you can easily expect more than 6 hours of uninterrupted battery life when using the Acer Aspire 5 on performance mode with full brightness under normal usage.
The laptop also won our hearts thanks to its thin-bezel display and a relatively light kerb weight of just 1.65 kg, thus scoring the second position and the best buy title in the mainstream laptop category.
About Digit Zero 1 Awards
With a legacy of 20 years, the Digit Zero 1 Awards is recognized as the Industry's only performance-based awards. Digit rewards brands for putting in years of research in developing and introducing performance-driven products for their audience. All products are made to pass through a rigorous and scientific test process and compete with competitor brands in the same category. The Winner in each category is announced on the basis of their total score, post complete performance analysis done across an average of 56 tests, conducted for every category, across key performance parameters. The test process for the Zero1 Awards does not consider scores for features, price or design. The aim is to identify the very best products that money can buy, celebrate the innovations that push the industry forward, and reward the products that dare to disrupt the market.