Great things can happen when a manufacturer decides to go all out on a product. The extreme performance gaming laptop category rewards OEMs that bring their ingenuity of hardware, software and design to make the best performing product, free from any and every restriction holding such machines back. After testing the best of the best, here's the ultimate gaming laptop that came out on top.
Winner: MSI GE 76 Raider (Buy here)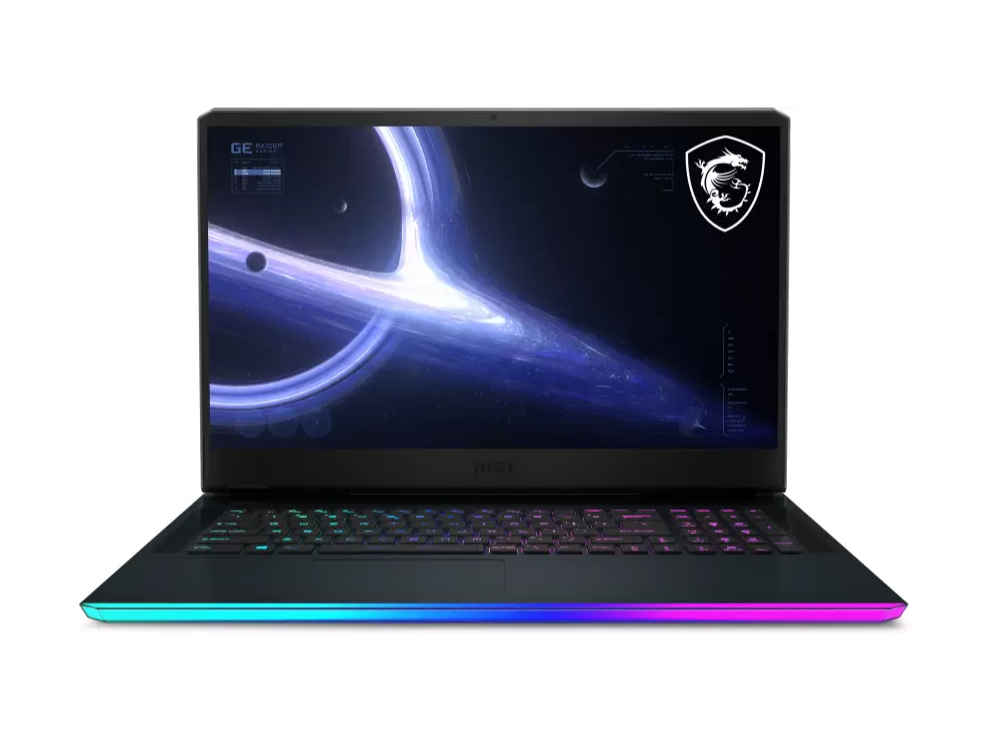 This warrior of a laptop arrived on our steps covered in blue armour and sporting a massive 17-inch screen size. Every bit of detail regarding the MSI GE 76 Raider tells the tale of an extreme performance gaming laptop, from its massive charging brick to the size of its internal fans. Made for everything gaming, the MSI GE 76 Raider supports a super high refresh rate of 360Hz making it an ideal choice for esports titles. The combination of 11th Gen Core i9 and an RTX 3080 allows it to easily push 100+ FPS in even the most demanding AAA titles with ease.
While running Shadow of the Tomb Raider, the laptop scored 146 FPS at high settings and 139 FPS at ultra settings at 1080p resolution. Furthermore, The MSI GE 76 Raider scored 110 FPS at high settings and 87 FPS at ultra settings. Additionally, the machine easily managed to run Gears 5 at Ultra and high graphical preset at 113 FPS and 143 FPS respectively.
The powerful internal cooling keeps the machine going without any thermal issues thus keeping you engaged in your game, no matter if it's competitive eSports or an award-winning masterpiece crafter to stir every emotion within you. And that's why MSI GE 76 Raider is the absolute winner in this category.
Runner Up: ASUS Zephyrus S17 (Buy here)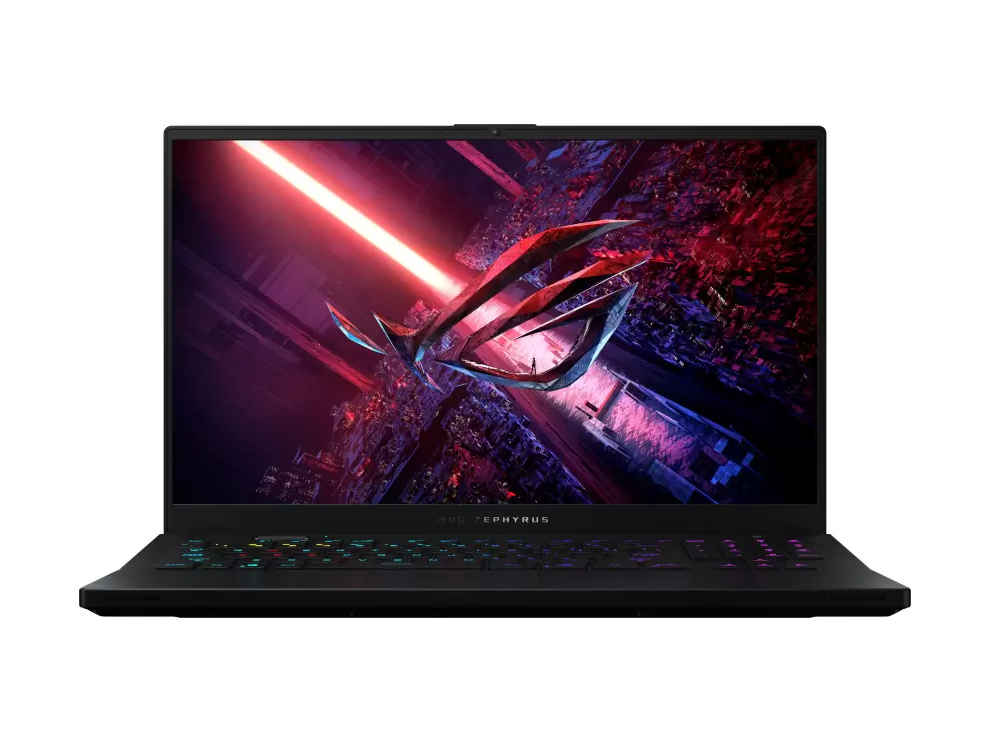 The laptop that came really close to MSI was unsurprisingly equipped with an almost similar configuration, a top of the line 11th Gen Core i9 CPU along with a supercharged Nvidia RTX 3080. As a result, the Zephyrus S17 fought neck to neck with its competition in demanding games. For example, it ran Shadow of the Tomb Raider at 134 FPS at high settings and 122 FPS at ultra graphical preset. While running Metro Exodus the ASUS Zephyrus S17 managed to run it as well as the MSI GE 76 Raider by scoring 108 FPS at high and 86 FPS at ultra FPS settings.
In racing games like Dirt 5, the laptop delivered 141 FPS and 111 FPS at high and ultra settings respectively. Lastly, while running Gears 5, the laptop managed to score 141 FPS at high and 113 FPS at ultra settings. The device is able to sustain high FPS thanks to a radical new uplift design allowing for better thermals. As a result, the peak surface temperature of the laptop did not reach beyond 37.5°C.
The S17's unique design for improved airflow and beautiful Quad HD screen also enabled it to earn the second spot in this category.
Best Buy: Lenovo Legion 7 (Buy here)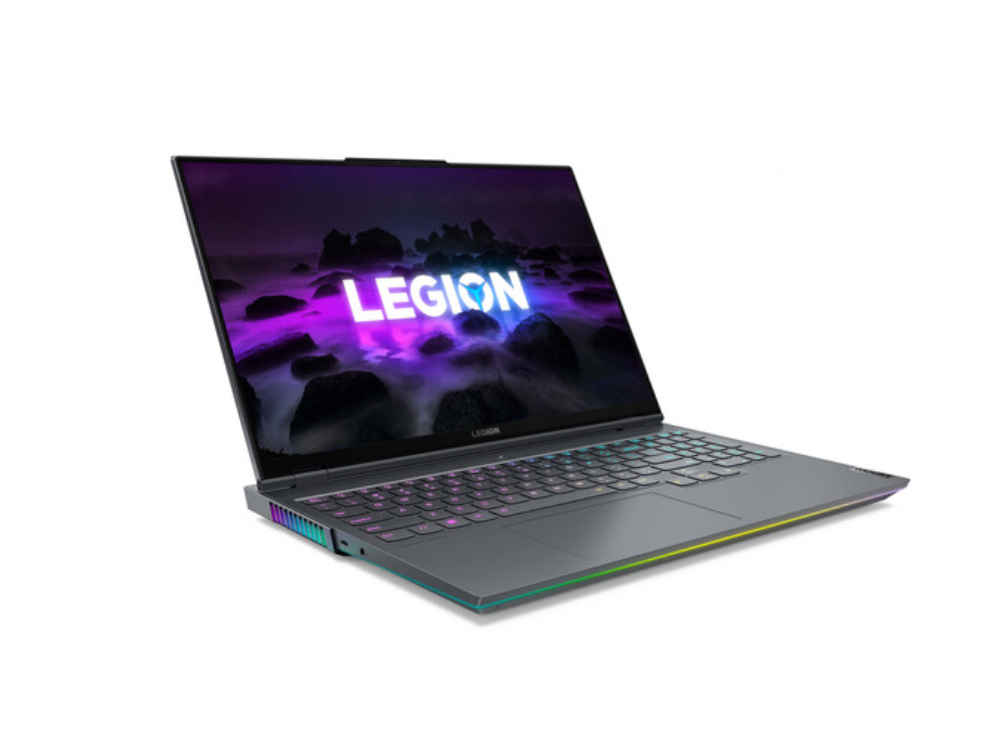 I remember the exact moment Lenovo first unveiled the specs and pricing for the Legion 7 gaming laptop. I immediately knew this would be the most value for money laptop in its respective category. Several months and tens of laptop tests later, I am happy to say I was correct. Not only does the Lenovo Legion 7 matches shoulder to shoulder against its rivals in games like Metro Exodus and Shadow of the Tomb Raider, but it also sports a beautiful screen with high brightness to show the smooth frames it produces.
Furthermore, the onboard combination of a Ryzen 9 5000 series CPU and beastly Nvidia RTX 3080 makes this laptop nothing less than a weapon one might need to take on the challenges of a digital age.
The laptop scored the highest score in Shadow of the Tomb Raider reaching 141 FPS in high settings. Additionally, it scored 131 FPS in the same game in ultra graphical preset. In games like Dirt 5, the laptop easily managed 136 FPS at high graphics setting and 107 FPS at ultra setting. In graphics-intensive titles like Metro Exodus, the laptop excelled very well by delivering 110 FPS at high settings and 87 FPS at ultra settings.
The laptop's surface, however, did reach around 49°C near the middle area of the keyboard while running Shadow of the Tomb Raider at ultra preset at 1440p resolution for around an hour. The Lenovo Legion 7 gives the best performance for your buck and we are betting ours to say the same.
About Digit Zero 1 Awards
With a legacy of 20 years, the Digit Zero 1 Awards is recognized as the Industry's only performance-based awards. Digit rewards brands for putting in years of research in developing and introducing performance-driven products for their audience. All products are made to pass through a rigorous and scientific test process and compete with competitor brands in the same category. The Winner in each category is announced on the basis of their total score, post complete performance analysis done across an average of 56 tests, conducted for every category, across key performance parameters. The test process for the Zero1 Awards does not consider scores for features, price or design. The aim is to identify the very best products that money can buy, celebrate the innovations that push the industry forward, and reward the products that dare to disrupt the market