AMD's Ryzen processors power some of the most exciting mid-range laptops for gamers and creators. These Ryzen processors integrate up to 8 high-performance CPU cores with high clock speeds and thus promise impressive performance, especially when it comes to games that are optimised to take advantage of multiple cores.
Why AMD-powered laptops are great for gamers?
AMD has made some serious strides with it comes to performance-intensive mobile processors. If you are looking for mid-range gaming laptops, you can consider options powered by AMD Ryzen 5000 H-series processors. These processors are serious powerhouses that are based on highly efficient Zen 3 core architecture that offers dependable performance and incredible battery life for gamers, creators, and professionals.
AMD's Ryzen Processors particularly excel in demanding multi-core workloads. These processors can handle more threads at once as compared to the competition without breaking a sweat and thus are truly amazing when it comes to heavy lifting and multitasking. This is one of the prime reasons why AMD processors are preferred by serious gamers.
Apart from being reliable, AMD Ryzen processors are also incredibly durable. This is important for gamers who hold on to their rigs for long periods. AMD also focuses on compatibility and accessibility and you can rely on these processors to work seamlessly with your favourite gaming peripherals and accessories.
Best AMD-powered gaming laptops under ₹70,000
All popular brands have competent options powered by AMD processors. If you are looking for high-performance laptops that offer fantastic value, here are some of the best ones that you can pick from!
HP Pavilion Gaming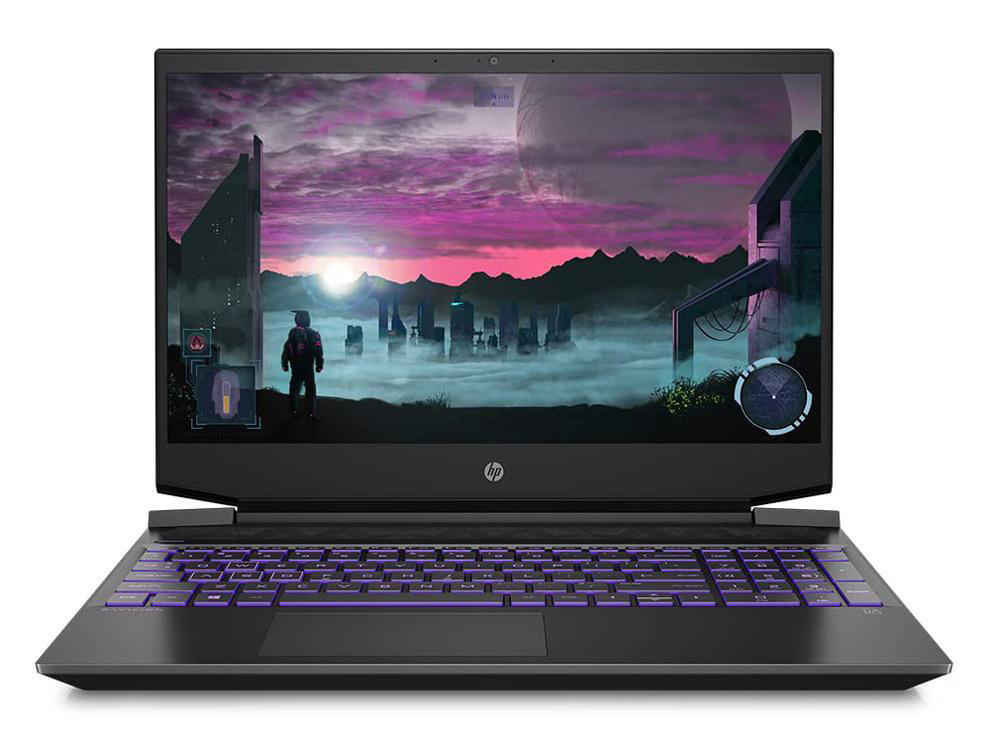 HP Pavilion Gaming is a powerful gaming laptop that has the AMD Ryzen 5 5600H processor with 6 high-performance CPU cores and up to 4.2 GHz max boost clock. The processor is paired with Nvidia Geforce RTX 3050 graphics, 512 GB PCIe NVMe M.2 SSD and 8 GB DDR4 RAM. The wide rear vent and enlarged air inlets help enhance airflow in order to optimize performance stability.
The 15.6-inch Full HD display has narrow bezels on three sides. Connectivity options include a USB Type-C port, two USB Type-A ports, HDMI 2.0, RJ-45, and a headphone/microphone combo.
Gaming Performance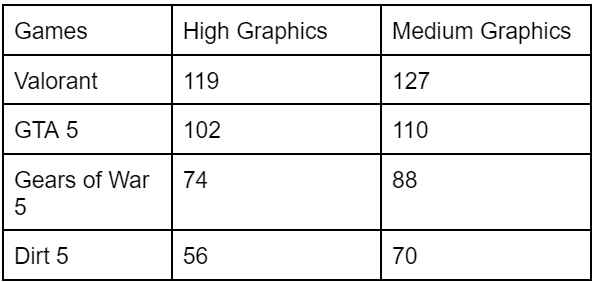 Acer Aspire 7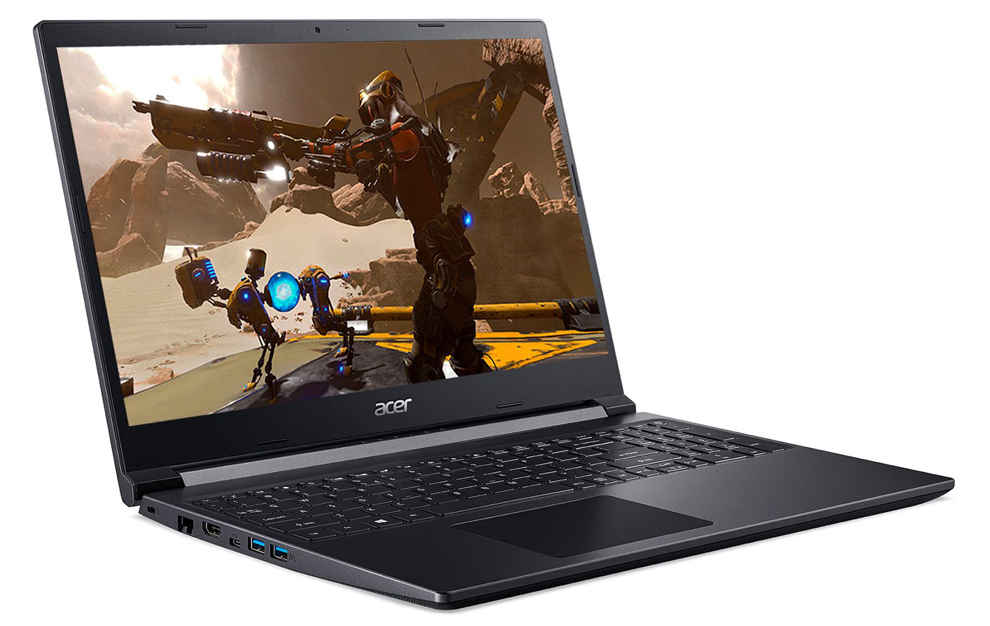 This stylish gaming laptop from Acer is a good option for entry-level gamers and creators who are often on the move. It is powered by Ryzen 5 5500U processor, which is paired with 16GB RAM and 512 GB SSD storage. Users have the option to further expand memory up to 32GB depending on their specific gaming needs. Graphics are handled by an Nvidia GeForce GTX 1650 GPU.
The 15.6-inch Full HD IPS LCD display has narrow side bezels for an immersive experience. The laptop further has a plethora of useful connectivity options including a USB Type-C port, USB 3.2 Gen 1 port, USB 2.0 port, RJ-45 connector, HDMI, Wi-Fi 6, and Bluetooth 5.1.
Gaming Performance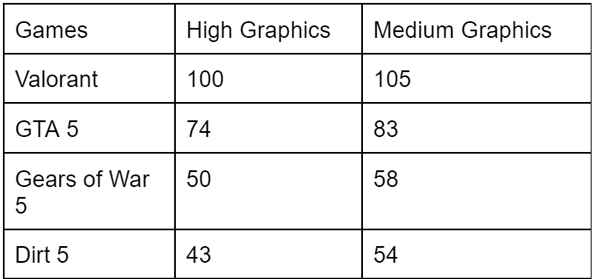 MSI Bravo 15
MSI Bravo 15 offers competent gaming hardware at an aggressive price. It is powered by a Hexa-core AMD Ryzen 5 5600H processor paired with AMD Radeon RX 5500M discrete graphics, 8GB RAM and 512GB SSD storage. The memory is further expandable up to 64GB. The 15.6-inch display is sharp and supports a 144Hz refresh rate and thus assures a smooth gaming experience.
The red backlit keyboard with 1.7mm key travel is built on solid metal shielding. Other highlights include a 53.5 Wh battery, Wi-Fi 6, Bluetooth 5.1, a USB Type-C port and an HDMI port.
ASUS TUF Gaming A15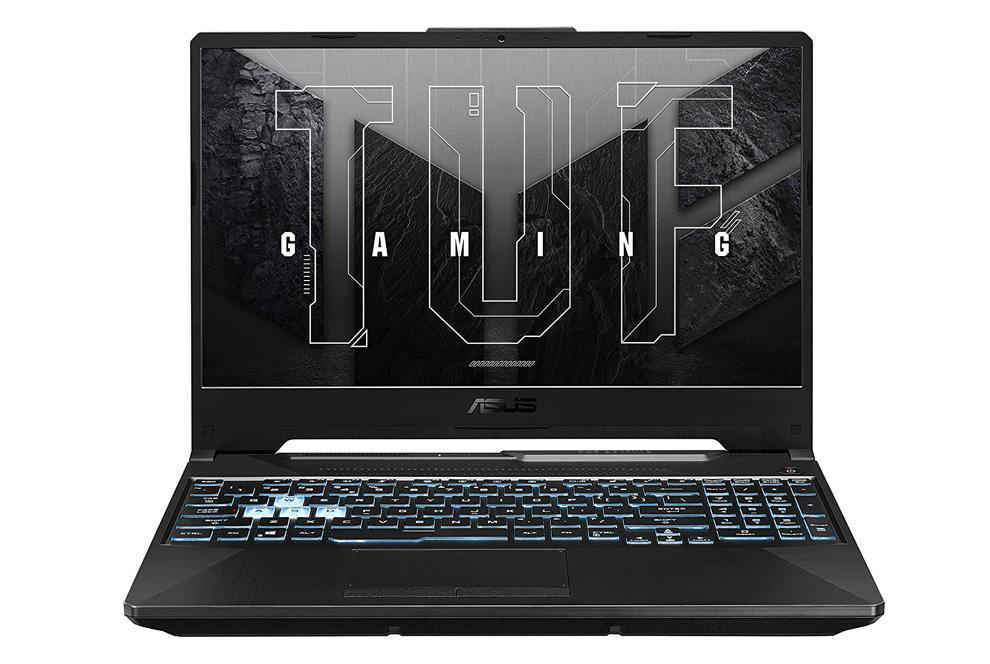 This is a solidly built gamer-centric laptop that is powered by a Hexa-core AMD Ryzen 5 4600H processor paired with NVIDIA GeForce GTX 1650. The laptop ships with 8GB RAM and ample 1TB of SSD storage that you can use to stash your favourite games. There are also additional slots to further upgrade both RAM and storage according to your specific needs.
The RGB backlit keyboard is tested for 20 million keypresses and you will also get a decent assortment of ports and connectivity options. The laptop further supports dtsX audio and 7.1Ch surround sound for an immersive gaming experience.
Gaming Performance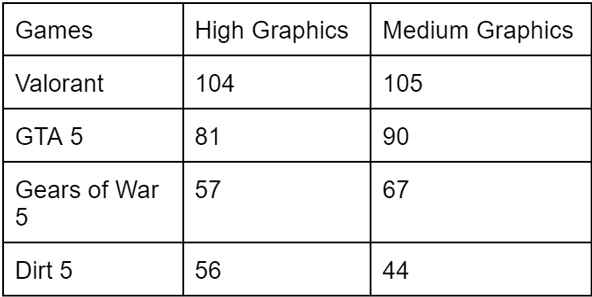 Lenovo Legion 5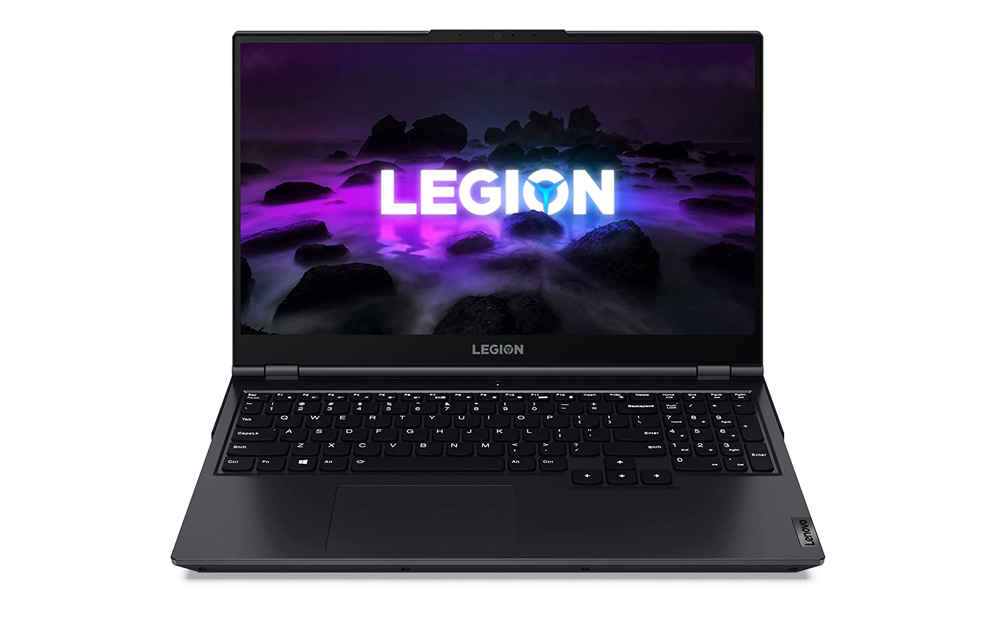 The Lenovo Legion 5 is a very popular gaming laptop that offers solid build quality. In terms of performance, the Lenovo Legion 5 features an AMD Ryzen 5 5600H Hexa core processor paired with an Nvidia GTX 1650 GPU with 4GB GDDR6 VRAM, which should be enough for playing modern games at 1080p resolution in low-medium graphical preset.
The laptop also comes with 8GB DDR4 memory (expandable up to 32GB) and 256GB SSD storage. The 15.6-inch IPS LCD display has a Full HD (1920 x 1080) resolution and a 120Hz refresh rate, which should be advantageous in fast-paced games.
HP Victus Gaming 16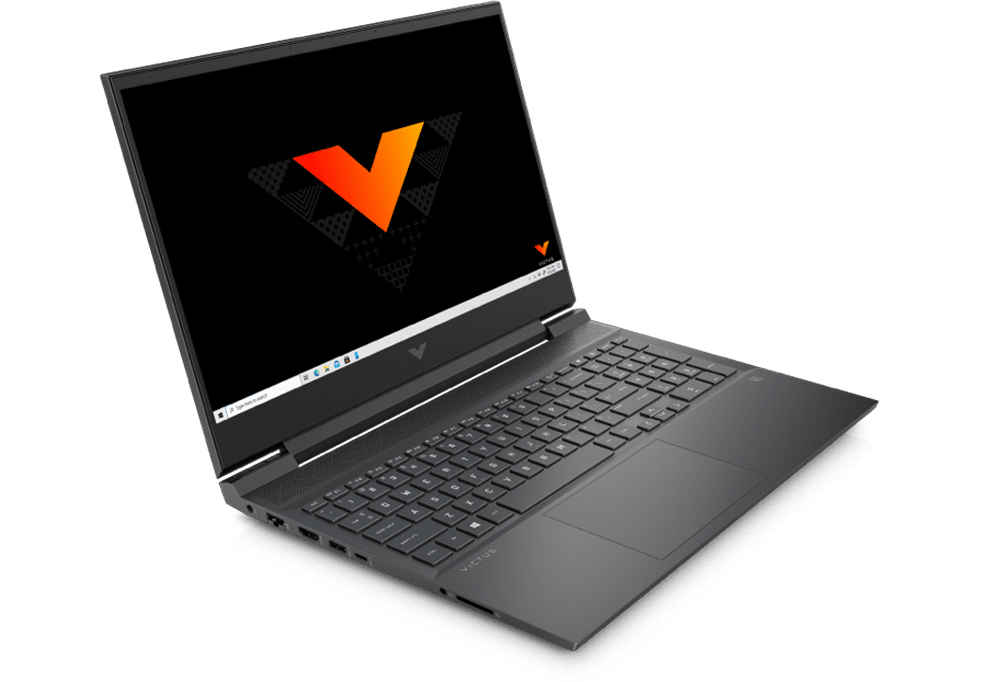 HP Victus 16 is a stylish and powerful entry-grade gaming laptop that employs an AMD processor and graphics. It is powered by AMD Ryzen 5 5600H Hexa-core processor combined with a Radeon RX 5500M graphics, which can easily run games at a smooth frame rate in 1080p resolution. It comes with 8GB DDR4 memory and 512GB SSD, which should be enough for most of your gaming needs.
HP Victus 16 further has a large 16-inch screen with narrow bezels, facilitating an immersive gaming experience. The laptop supports fast charging, has a full-function backlit keyboard with Numpad, HDMI 2.1 port, USB 3.2 Gen 1 Type-C port, and a media card reader.
Gaming Performance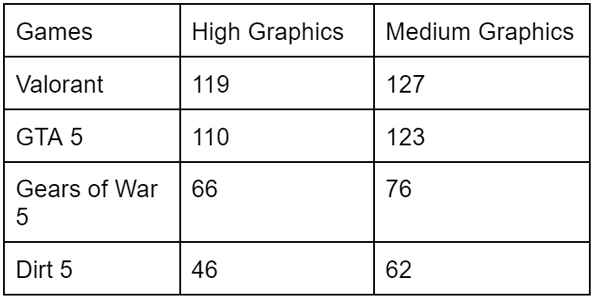 [Sponsored]