If you are looking for a laptop for max performance in competitive eSports, you will need options that offer a combination of fast processors, high-quality graphics, and responsive displays to ensure an immersive and enjoyable gaming experience. These uncompromised gaming laptops are getting more powerful every year while still remaining fairly portable.
If you are hunting for that perfect machine to gain a competitive edge, you must consider AMD Ryzen™ -powered options that are favoured by gamers and eSports enthusiasts for their strong performance and value for money.
Why do you need AMD-powered laptops for max performance in esports titles?
AMD-powered laptops are an excellent choice for esports enthusiasts as they promise smooth and lag-free gameplay. The AMD Ryzen™ 6000 H-series delivers ground-breaking performance to gaming and creator laptops. These processors have 8 high-performance Zen3+ cores, which is an advantage over Hybrid architecture where only a few cores are actually performance cores and the majority only balance the power efficiency.
The Zen3+ cores are manufactured using advanced 6nm process technology that results in incredible power efficiency. AMD further adds support for DDR5 and LPDDR5 RAM which offers a higher bandwidth and enables users to harness maximum performance while gaming. There is also support for the latest wired and wireless connectivity options to ensure you always retain a sharp competitive edge, even in online gaming titles.
AMD also collaborated with manufacturers to co-engineer high-performance gaming laptops with optimized thermals that are available under the AMD Advantage brand.
These laptops combine AMD Ryzen™ processors with dedicated AMD Radeon™ Rx 6000 series graphics cards to offer exclusive Smart Technologies that boost both performance and battery life.
Best AMD-powered laptops to buy
Whether you are a professional gamer or just looking for a laptop that can handle your favourite esports titles, these AMD laptops are sure to deliver the performance you need.
HP Victus 16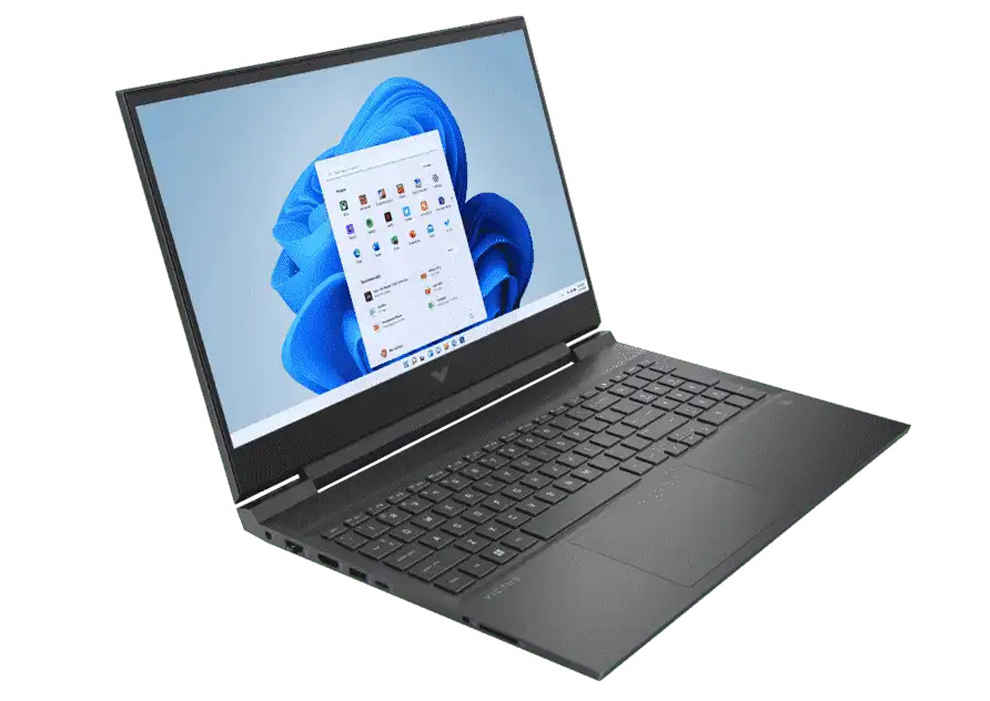 Hp Victus 16 is a powerful gaming laptop with several enticing gaming features. It is powered by a fast and efficient AMD Ryzen™ 7 6800H processor with 8 high-performance cores and super-fast connectivity support. The laptop also employs 8GB RAM, 512GB Gen 4SSD storage, and discrete Nvidia GeForce RTX 3050 Ti graphics.
The 16-inch screen has Full HD resolution and supports a 144Hz refresh rate, which should help assist with smooth visuals in demanding eSports titles. The laptop comes with an HDMI 2.1 port, RJ-45 LAN connector, USB Type-C port, and dual speakers with Audio by B&O.
Acer Nitro 5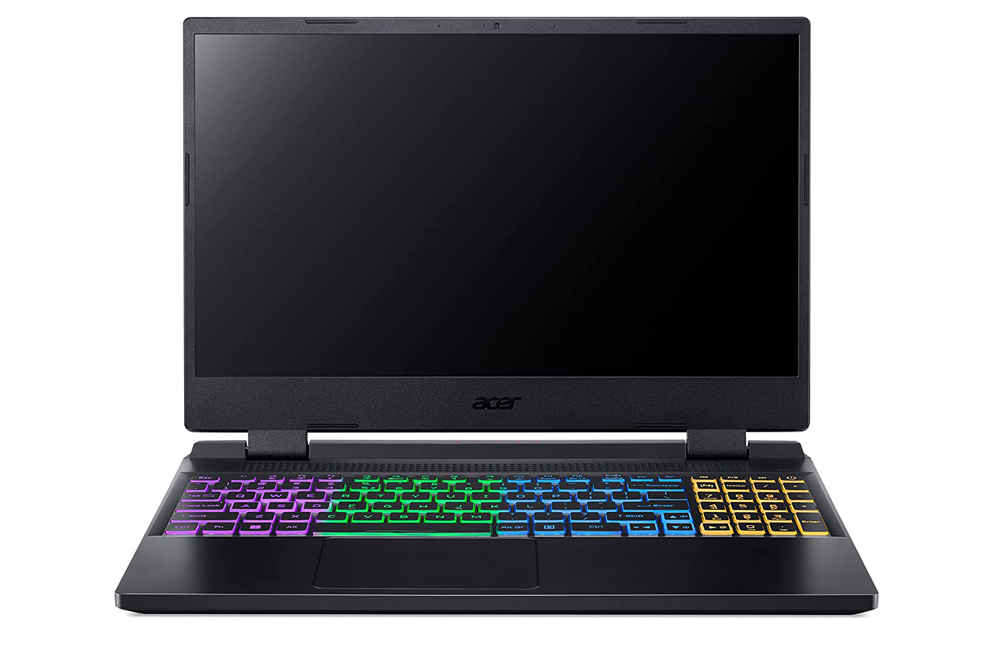 The Acer Nitro 5 is another laptop that lets you go full throttle with esports gaming. There is the lightning-fast and dependable AMD Ryzen™ 7 6800H on board along with 16GB of DDR5 Memory (upgradable to 32GB) and ample 1TB of SSD storage to stash all your favourite games.
The laptop also has Nvidia GeForce RTX 3060 graphics with 6GB GDDR6 VRAM to efficiently handle the sharp QHD (2560 x 1440) resolution on the 15.6-inch screen. The display also supports a 165 Hz refresh rate. Other notable features include RGB backlit keyboard, USB Type-C port, HDMI port, RJ-45 LAN connector, Wi-Fi 6 and Bluetooth 5.2.
Asus Tuf Gaming A15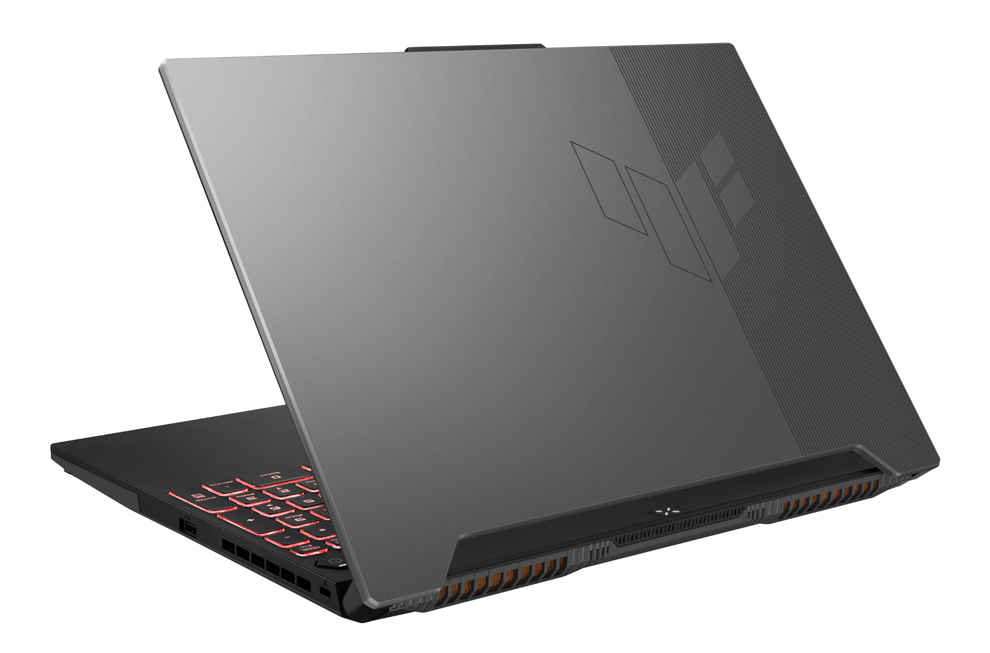 Asus Tuf Gaming A15 is a solidly built gaming laptop that is powered by AMD Ryzen™ 7 6800H Mobile Processor (8-core/16-thread) with Nvidia GeForce RTX 3060 (6GB GDDR6 VRAM) GPU, 16GB DDR5 RAM and 512GB PCIe 3.0 NVMe M.2 SSD.
Asus claims that the 90Wh battery fueling the laptop can charge to 50 per cent in just 30 minutes. The 5.6-inch Anti-glare FHD (1920 x 1080) display supports a 144Hz refresh rate. The backlit chicklet keyboard offers 1.7mm key travel and hotkeys for a comfortable gaming experience.
Dell G15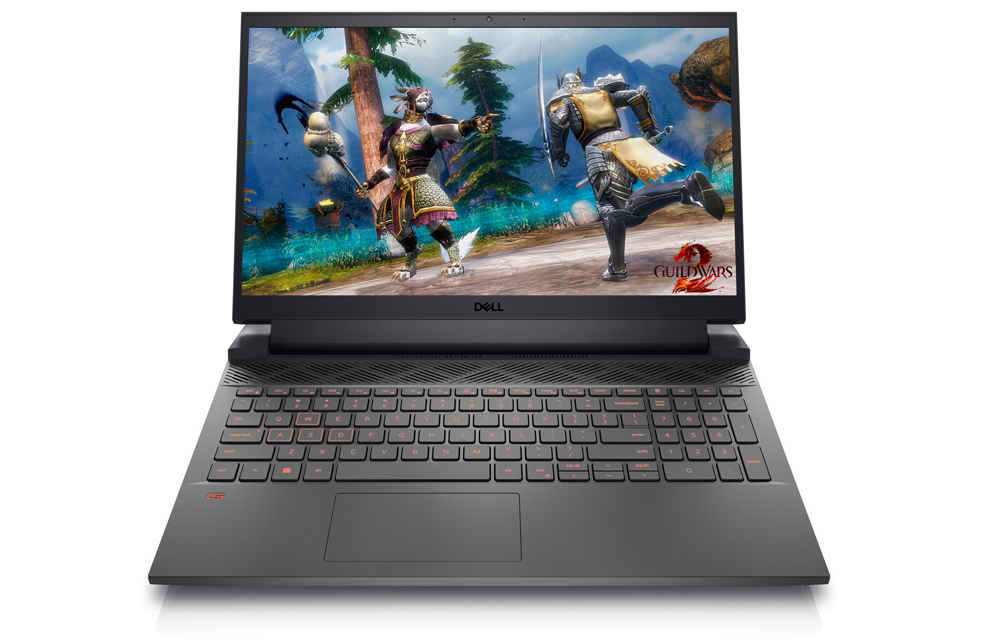 The new Dell G 15 with AMD Ryzen™ processors promises powerful and consistent high-end performance for eSports. Apart from the class-leading AMD Ryzen™ 7 6800H, the laptop also offers improved thermals using dual air-intake ultra-thin fan blades, strategically placed vents, and copper pipes.
The laptop includes Nvidia GeForce RTX 3060 (6GB GDDR6 VRAM) graphics, 16GB DDR5 RAM and 512GB PCIe 3.0 NVMe M.2 SSD. The 15.6-inch display has full HD resolution, narrow bezels on the sides, and supports a 165Hz refresh rate. Cutting-edge connectivity options include HDMI 2.1 and USB4 Type-C ports are also included.
Lenovo Legion 5 Pro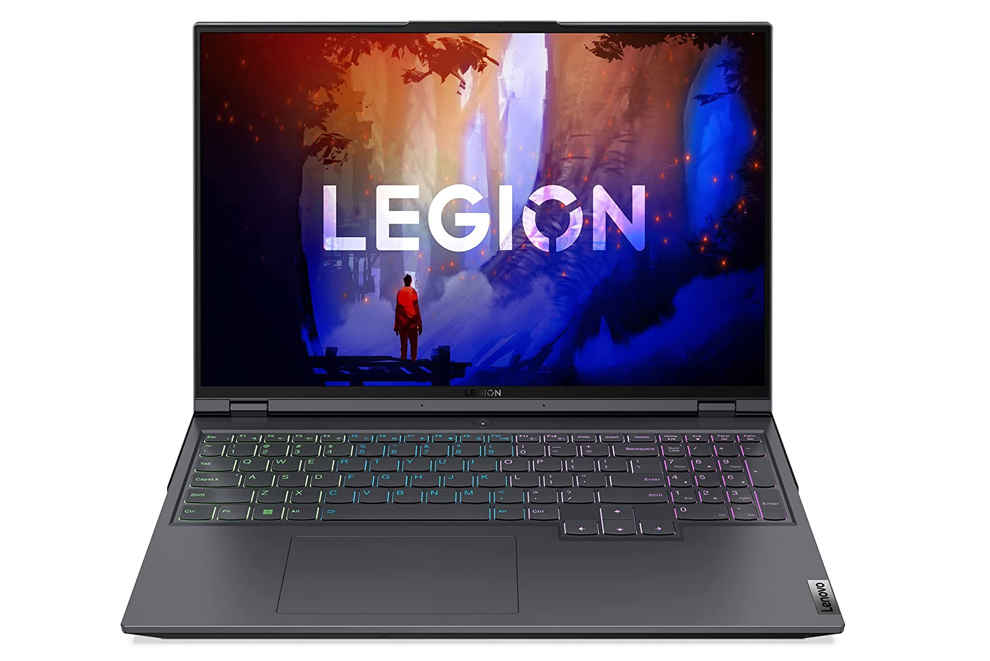 The Lenovo Legion 5 Pro is a no holds barred gaming laptop that can run all demanding AAA titles without breaking a sweat. It comes with AMD Ryzen™ 7 6800H paired with Nvidia GeForce RTX 3060 (6GB GDDR6 VRAM) graphics, 16GB DDR5 RAM and 1 TB PCIe SSD storage. Lenovo further integrates an AI engine that has been optimized to boost performance and up to 15% fps in popular AAA gaming titles.
The 16-inch IPS LCD display (16:10) has WQXGA (2560x1600) resolution, can go up to 500 nits bright, and also supports Dolby Vision HDR. The laptop offers a Full-size 4-Zone RGB LED Backlit keyboard, a 720p webcam with a privacy shutter, and a physical kill switch for 100% privacy protection.
MSI Alpha 15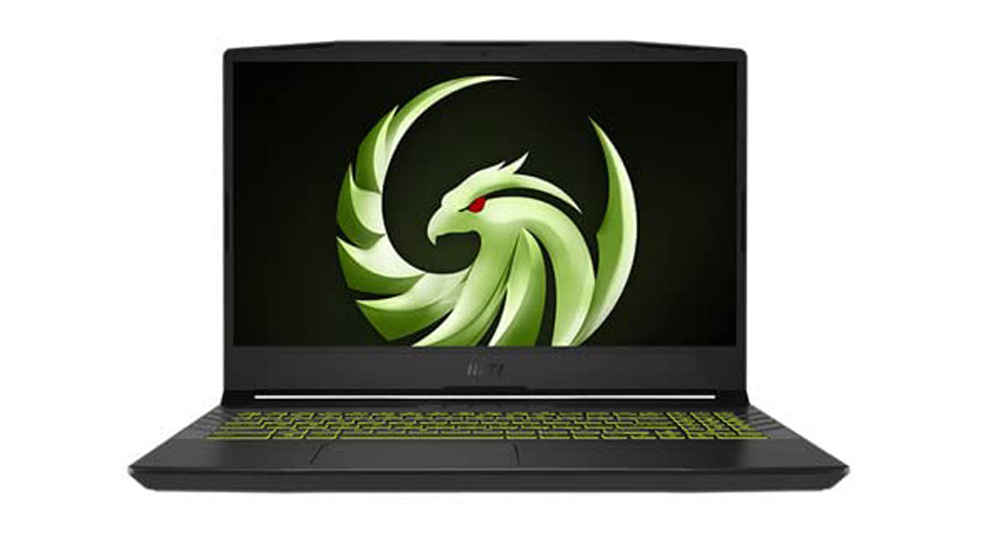 The MSI Alpha 15 is an all-AMD laptop that offers powerful gaming performance and amazing value. This is an AMD advantage laptop that combines the octa-core AMD Ryzen™ 7 5800H processor with a dedicated Radeon Rx 6600 graphics card to offer a great gaming experience and exclusive Smart Technologies that boost both performance and battery life.
The MSI Alpha 15 comes with 8GB RAM and 512GB SSD storage. The 15.6-inch Full HD display has a smooth 144Hz refresh rate. The laptop also includes a customizable keyboard backlight, a 90Wh battery, a USB Type-C port, and Wi-Fi 6 connectivity.
[Sponsored]