While we await the launch of some of the flagship class laptops Asus unveiled at IFA this year, the company has launched two new laptops in India, the VivoBook S15 and the Asus UX430. Both of these machines were announced way back in May at Computex, alongside three more laptops, but unfortunately those are still delayed. While all the laptops launched at Computex this year featured 7th gen Intel processors, the two new laptops from Asus are powered by 8th gen Intel processors. Like Intel, Asus also claims that there is an increase in performance and battery life, but that claim is yet to be tested.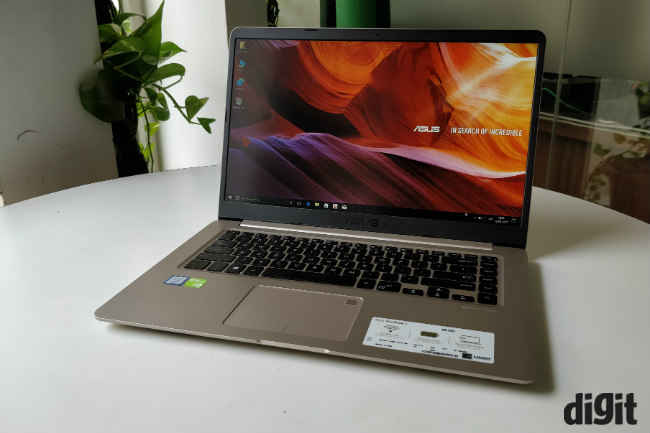 I should start with the Asus VivoBook S15, which Asus representatives told us is the more important product of the two, for the company. The big feature of VivoBook S15 is its display, as it is the first 15.6-inch laptop we have seen with thin bezels. This means that while the laptop has a 15.6-inch display, it is placed in a 14-inch chassis. Now, this makes the laptop lighter and it weighs under 2 kilograms. But at the same time, you lose the dedicated numpad on the right, which is usually available on 15.6-inch and above machines. I quite like the look and functionality of a 10 keyless keyboard, but it will all eventually boil down to personal preference.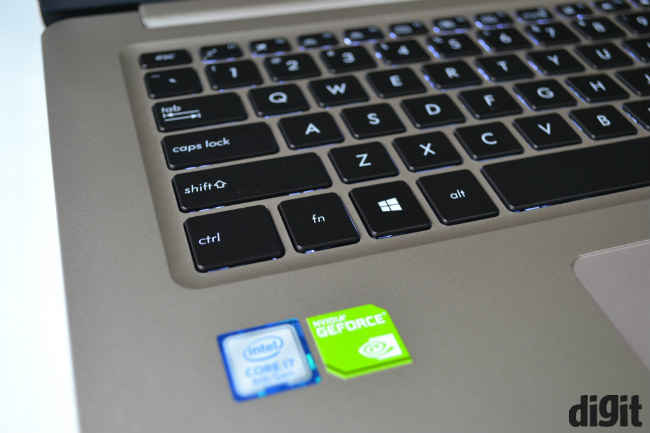 Besides that you get a backlit keyboard and fingerprint scanner on the touchpad as standard from the base model onwards. You can opt between an 8th gen Intel Core i5 or an i7, which will be running alongside 8GB or 16GB RAM. You will get the NVIDIA GeForce MX150 in this machine, which should allow for some light gaming as well. While the 1TB HDD comes as standard, the top specced variant of the VivoBook S15 will feature a 128GB SSD alongside.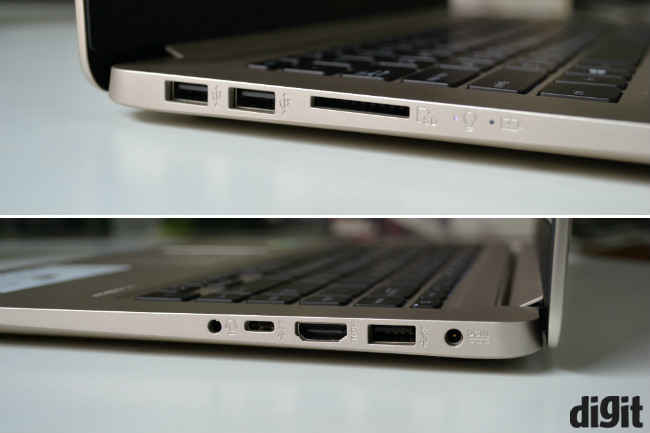 As for the Asus ZenBook UX 430, you get pretty much the same hardware, but in an even smaller form factor. So, the UX430 is also powered by the latest Intel Core i5 or i7 processors and will be available with 8GB or 16GB RAM respectively. Like the VivoBook S15, Asus has shaved the side bezels of the display from this machine as well. Hence, the UX430 achieves the Lenovo Ideapad 710 look. However, unlike the normal 13.3-inch form factor, the UX430 offers a 14-inch screen size.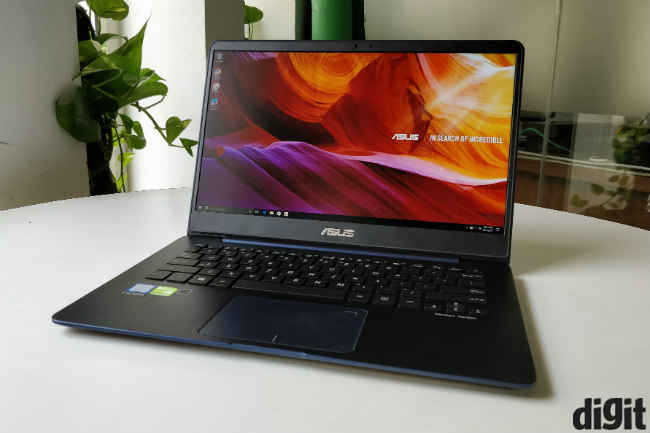 For this machine, Asus has taken design cues from its last year's flagship, the ZenBook 3, especially the form factor. However, it is not ultrathin like that machine and manages to fit all the essential ports, including an SD card slot. Weighing just under 1.3 kilograms, the UX430 is a good option for those who want to invest in premium hardware and an ultrabook, without shelling out a super premium price. What's more intriguing is that this is one of the slimmest laptops in the market to feature a discrete GPU. This should improve performance, but may end up heating up the laptop as well. However, that is something we will be testing once we get the device for review.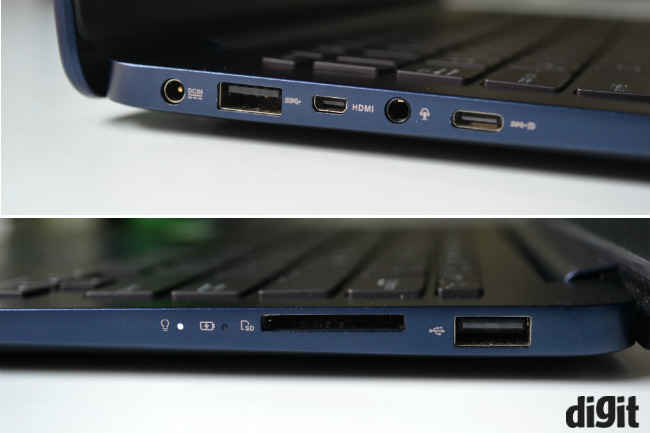 Both laptops feature a matte 1080p IPS LCD display, which looks good with the thin bezels and has very good viewing angles. You also get fast charging on both the machines and Asus says that you can charge upto 60% in under an hour. In addition, both these machines come with Asus' two-year warranty and we were told that if you want to, say upgrade your RAM or HDD for instance, you can simply buy and get it installed at any Asus service centre without voiding your warranty.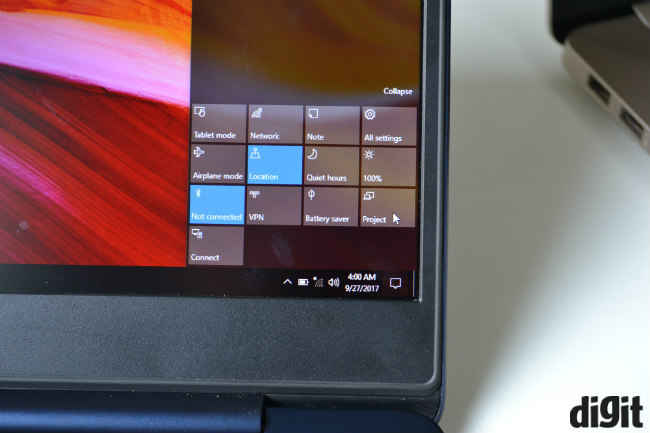 Now, prices for the VivoBook S15 and the ZenBook UX430 start at Rs 59,990 and Rs 74,990 respectively. Whether these are good prices for machines of this caliber or not can only be concluded once we are through with the respective reviews. In addition, it also depends on what other laptop makers will price their respective laptops at. So, it seems like a good year ahead with plenty of laptop launches later, opening up more choices for you.