I have had the chance to use a lot of laptops over the years in the name of testing. From ultra-portable notebooks to highly versatile convertibles, we've reviewed and showcased them all here at Digit, but rarely does a device lands in front of me on my test bench that makes me go gaga over it. Or at least that was my first impression after unboxing Lenovo's foldable laptop, the ThinkPad X1 Fold.
Not only is this Lenovo's first foldable laptop, but it's also the "world's first foldable laptop" which makes it extra special. Well, I have spent the better part of the last week or so with the Lenovo ThinkPad X1 Fold, and there are a few things I want to talk about before I am ready to give my final verdict on it. Without going into too many details, here are a few things I like about the X1 Fold, along with a few things I necessarily don't.
I suggest you check out my overview video of the Lenovo ThinkPad X1 Fold in which I get into some details. If that's not your thing, then here's a short summary of how my week with the X1 Fold went -
The versatile form factor of the X1 Fold puts a smile on my face every time I use it for something which I don't necessarily want to pull out my laptop for or sit in front of my desktop setup. It does it all elegantly and there's a gorgeous 13.3-inch OLED panel that pops with vibrant colours, has great viewing angles, and has other fantastic characteristics of an OLED panel like inky blacks, great contrast ratio, etc.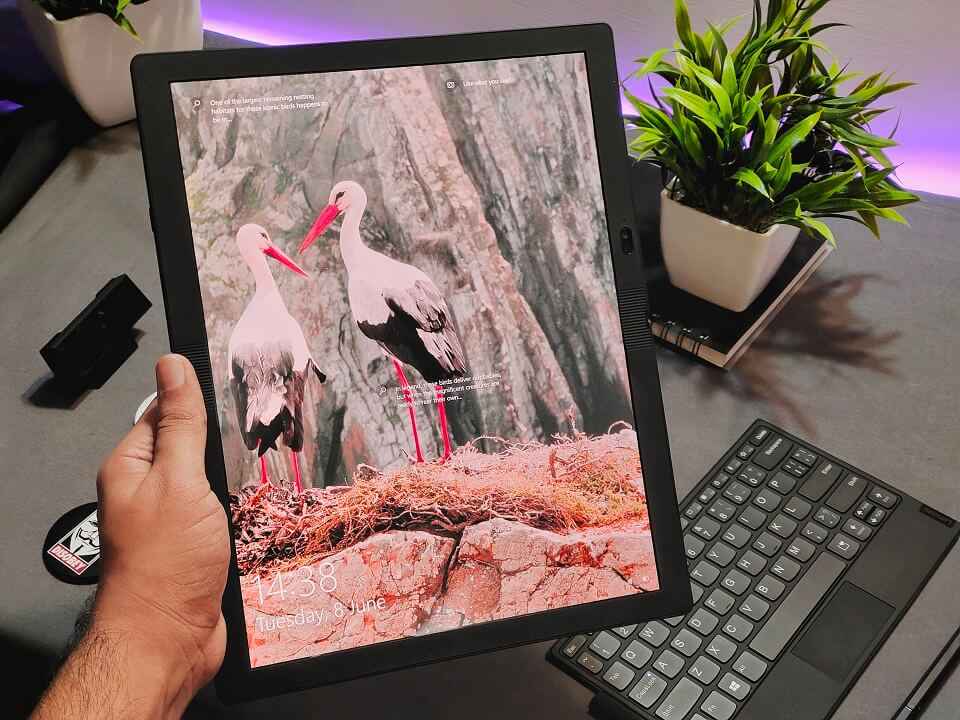 Lenovo has also nailed the design aspect of the X1 Fold. Its book-like form factor opens up to become a flat tablet with a kickstand. It doesn't have a thin profile but the design choices that Lenovo has made here makes it very appealing. It's covered in an authentic black leather cover with a kickstand that we talked about earlier. There's also a ThinkPad X1 logo that adds a bit of a personality to it. It's an elegant device that speaks for itself. The hinge is also nice and sturdy and adds to the overall premium experience.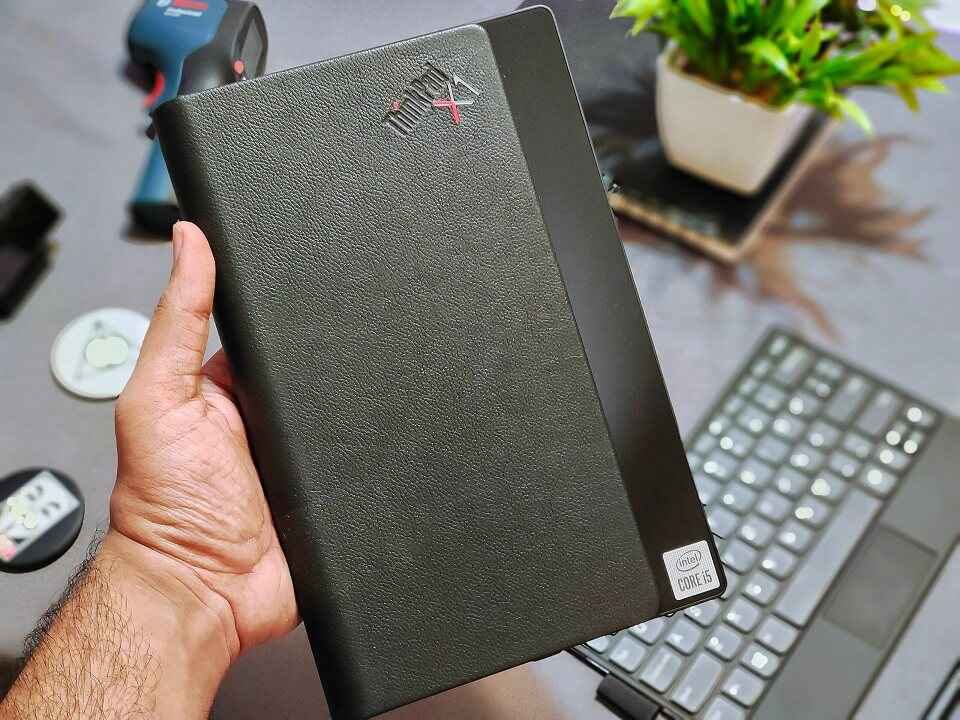 I also love how it has a great quality hinge and there are no visible creases on the display when it's fully open and is in use. I've had somewhat of a luxurious time using the ThinkPad X1 Fold so far, it's not without its issues.
Lenovo has put some efforts to make the software experience better but Windows 10 isn't exactly intuitive for touchscreen tablets or foldable, and it shows. Also, the fact that it's running on Intel's Core i5-L16G7 processor at significantly low TDP isn't helping either. The battery life has also left me wanting more, but hopefully, my experience will be better going forward as I continue using it for my full review. In case you are curious, the Lenovo ThinkPad X1 Fold starts at Rs 3.1L in India, and it's expected to go on sale soon.