Quite frankly, we still haven't come across one PC or computer that would be universally acceptable to all users and usage scenarios. Which is why, it'll be wrong to dismiss the Chrome OS as something not good enough, without giving it a fair trial. Still in its infancy, the Google Chrome OS could pretty well be the third major OS for the laptops, and a solid alternative to the Windows Mac hegemony. At the moment, yes, it isn't as developed as the other two, or as dynamic. But, do think about this - maybe Chrome OS's dynamism and appeal lies in the simplicity and to-the-point approach. And that is exactly what appealed to us. There was a time when the Chromebooks were punching very much above their weight (remember the Pixel?), both in terms of price and arrogance. But, better sense has prevailed, and affordability is one of the key elements of the newer generation of Chromebooks.
The crux of the matter
All laptops that come pre-loaded with Chrome OS are branded as Chromebooks, irrespective of brand or model. Currently, Acer, Samsung and HP are making some Chromebooks but surely, more laptop makers will join in in due course of time with a wider range of products. Just like Intel has guidelines that separate ultrabooks from the conventional laptops, Google has just one condition for a Chromebook - it must be running Chrome OS. Talk about simplicity, from the word go.
There are reasons why the Chromebook appeals to us
Chromebooks, are neat. Having experienced the HP Chromebook 14 and the Acer Chromebook C720 in detail over the past few weeks, one thing is certain - the Chrome OS , and Chromebooks as separate entities, are here to stay. Let me tell you why.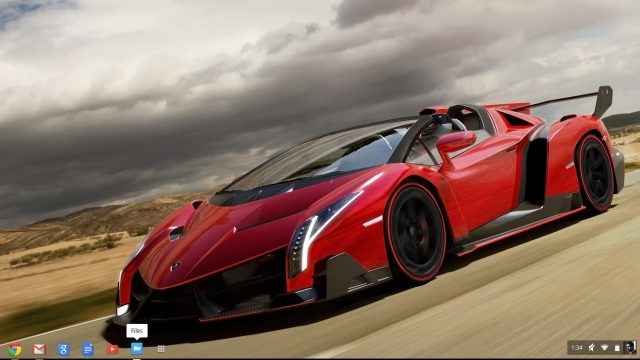 1. Specs and Price: The HP Chromebook 14 costs Rs 26,990 while the smaller 11-inch Acer C720 costs Rs 22,999. The fact of the matter is simple - at the same price, a Windows machine will not have hardware as good as the Chromebooks, which will impact the experience even for basic tasks. A Chromebook, thanks to the flash storage, boots up and is ready for action in less than 10 seconds. A Windows notebook in the same price bracket, will take around a minute. Various reasons - old hardware, manufacturers penny pinching on RAM and of course, the slow hard drives. The Chromebooks pack in much better, and newer hardware. The HP Chromebook 14, for example, packs in the newer Haswell based Intel Celeron processor, which offers better performance and battery life than any Windows laptop in the same price can manage.
2. Battery Life: During the entire testing process we had on both Chromebooks when we used them as primary machines in the office, the end result was always consistent - 8 hours of battery life is certain, and anything more depends on how lovingly you have used the Chromebook that day. For anyone who is out and about for meetings and presentations all day, this kind of battery backup is God sent and pretty much unmatched by the affordable notebooks.
3. Uncomplicated computing: The Chromebook is primarily meant for people who are heavily using Google's ecosystem of apps and services - Gmail, Drive, Docs, Calendar, Hangouts, Google , Play Books etc. Sign in, and you are pretty much within one click of all your data on the cloud. A lot of organizations use the Gmail service for their official accounts, and that just adds weight to the claim.
For starters, and for all purposes, most of the stuff will run in the Chrome web browser. The base is the Chrome OS, while the quintessential window to the world of the Internet is the Chrome browser. You can download apps on the Chromebook, but most of them would be web based versions. Dropbox? Web version. Pixlr image editor? Web version. Tweet Deck? Web version. That is a bit of a learning curve, but once you get used to it, it is just a lot more convenient than switching between different apps.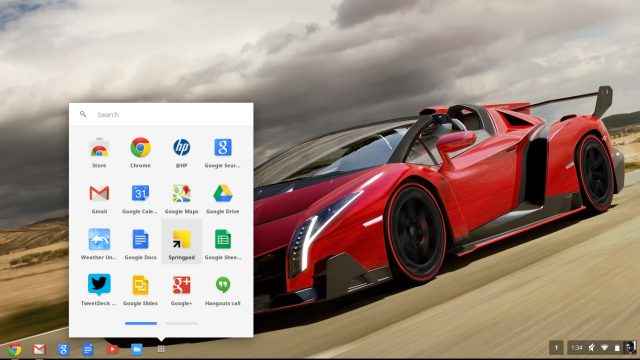 Let us be clear on this - as an OS, Chrome has its distinct advantages. It is simple, uncluttered, and to the point. On its part, there are no pretensions of taking on Windows or OS X, and that is what makes this new platform so enticing. Chrome OS is meant for a very specific task, mind you. It's ideal for someone who is already using the Google ecosystem - browser, Mail, Drive etc., for their work. And equally suitable for someone who needs a simple laptop for web browsing, accessing emails, streaming media and playing the odd casual game.
4. Casual gaming: It is not as if the Chromebook is meant only for the serious or the boring crowd. With Google's focus on the platform, the range of apps and games will only improve over time. At the moment, you have a bunch of offline and online games that are very easily playable on the Chromebook - Angry Birds, Cut the Rope, Parking Mania, Counter Strike Online etc. In the midst of all the serious stuff, you can get in some entertainment as well.
5. Cloud and offline: Yes, the local storage space on the Chromebooks at the moment isn't optimal - it should have been more, because 16GB will fill up in a flash (pun intended). But, with every Chromebook, you get additional 100GB Drive storage for free, for two years. The idea being, move as much data as possible to the cloud. For anyone who uses a good broadband or 3G connection, this should not be an issue. Drive works in sync with Google Docs, so that is sorted. You can upload and store your other media on Drive as well, or if it still bothers you, carry stuff around in one of those tiny USB drives that are becoming fairly popular these days.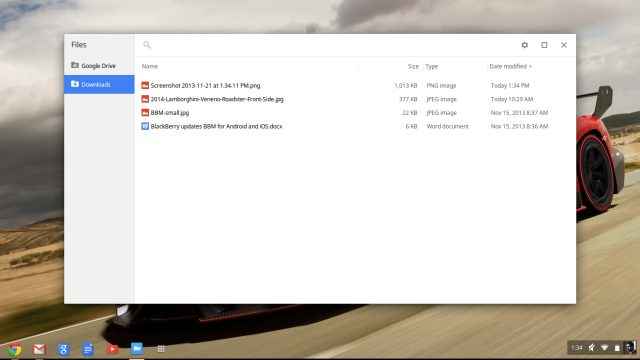 Plus, the range of offline apps is increasing by the day. Some prime examples include Kindle Cloud Reader, Google Drive, Google Calendar, Keep, Google Photos, Any.Do, Wunderlist etc. So, even if you don't have web connectivity at a certain point of time, any data already synced on these services will be available for you to access.
Convinced?
It is our honest suggestion that if you have a very strict budget for purchasing a laptop, somewhere around Rs. 30,000 or lesser, please do consider the Chromebook. Give it a consideration, after identifying your usage pattern. And if you are one of those users who wants a laptop for a specific purpose, like the ones we have identified above, the Chromebook could just be the device for you. For anyone who is even remotely a "power user", the Chrome OS platform still has some way to go before you find it relevant enough.