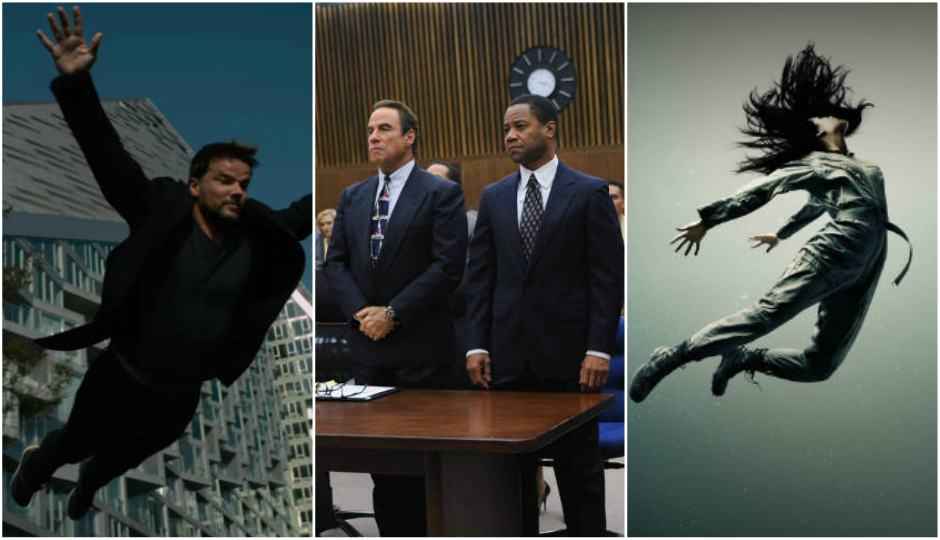 HIGHLIGHTS
This February, enjoy the last of the winter tucked into a blanket watching these awesome TV shows and movies.
We are well into the second month of 2017 and unlike the past, this is a great time for new television series and movies to premiere on your favourite streaming services. Since India is a new player in the field, there's much to catch up on when it comes to streaming content on Netflix and Amazon Prime Video. With that in mind, we at Digit decided to curate a list of the best, most interesting stuff to watch on various streaming platforms available in India. Here's what Netflix and Amazon Prime Video have in store for you this February. If you happen to like our list, let us know your thoughts in the comments section below.
Abstract: The Art of Design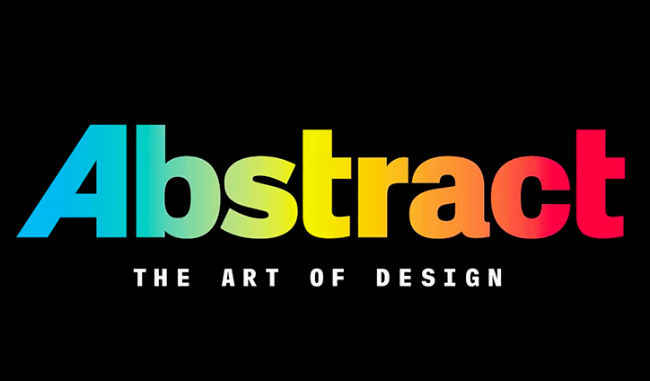 The way this show has been produced and directed is art itself, and so is the theme of the series. Abstract is a scientific look at the world of design. The documentary series promises to feature designers from all walks of life and the first episode of the series is dedicated to Illustration artist, Christoph Niemann. Future episodes of the show will feature Footwear Designer Tinker Hatfield, the artist behind Nike's legendary designs, Stage Designer ES Devlin, known for her evocative work in in the fields of theater, operas & films, Ralph Gilles, global Head of Design for Fiat Chrysler, and many more. A must watch for those looking for some inspiration, motivation and most of all, creativity.
IMDB Rating: 9.2
Platform: Netflix
American Crime Story: People Vs OJ Simpson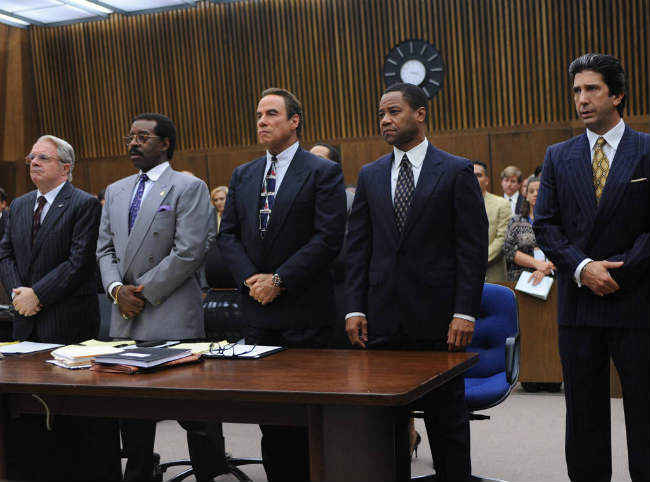 If you are looking for a thrilling story and some fabulous acting, then make sure you watch this season of American Crime Story. The case in question, People Vs OJ Simpson, follows the trail of one of the biggest murder trials in the United States' history. Back in 1994, National Football League start O.J. Simpson was tried for two-counts of murder, one of his estranged wife and the other of her alleged lover. This is, by no means, a typical re-enactment of the events that transpired back in 94. It is a surgical look at how a murder trial evolved to become a debate on racism, and the key players involved in making it so. If the star cast is what counts for you, then you are in luck. The show features legendary actors like Cuba Gooding Jr, Sarah Paulson of the American Horror Story fame, David Schwimmer or Ross from Friends, and none other than Mr John Travolta. Do we have you interested now?
IMDB Rating: 8.5
Platform: Netflix
Riverdale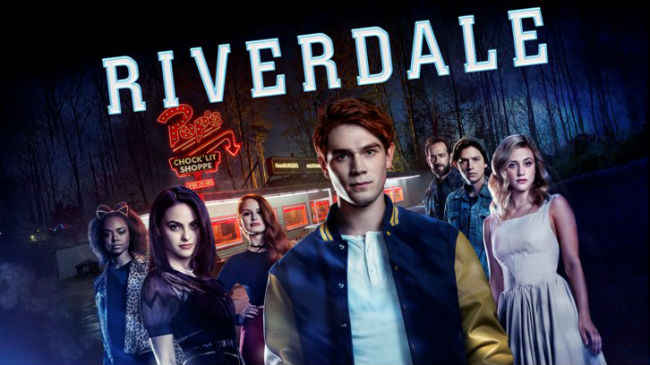 Remember Archies? Yes, everyone's favourite high school comic book is now a riveting high school thriller called Riverdale. A dark take on the fun-loving comic series, Riverdale follows the story of Archie, Betty and Veronica, who apart from being three very good looking teenagers, are also somehow entangled in a murder case. I don't remember Archie and his teacher Miss Grundy having an affair in the comic books, so that's something new. Besides some sordid twists to the tale, the show is actually quite intriguing. I would say watch it if you have an appetite for shows like Gossip Girl and Pretty Little Liars.
IMDB Rating: 7.9
Platform: Netflix
The Night Manager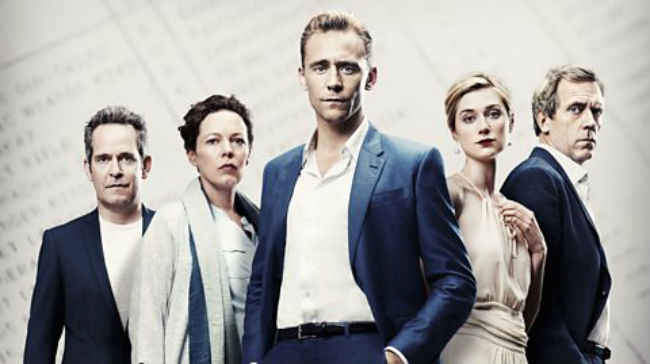 He is a hotel manager by night and a spy by day. And, he is British. Tom Hiddleston has delivered another memorable performance in and as The Night Manager. A twist of fate coverts Hiddleston from a hotel employee to an undercover spy, who infiltrates an illegal arms trade for the British government. With a suspenseful plot and a thrilling, yet slightly slow-paced story, The Night Manager is definitely worth 6 hours of your time.
IMDB Rating: 8.2
Platform: Amazon Prime Video
Designated Survivor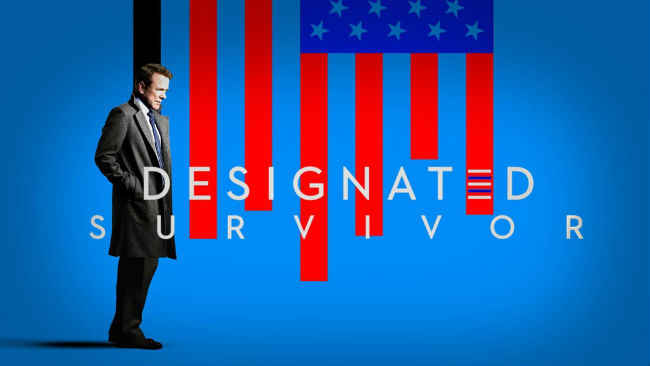 He is a low-level cabinet minister, who finds himself taking an oath as the President of the United States. Why? Because the Capital blows up with the President and all of US congress inside it. As the FBI chases the terrorists behind the attack, President Kirkman (Kiefer Sutherland) will soon realise the threat is way more closer to home than he or anyone else anticipated. The show has 10 episodes that you can binge-watch right now, with the 11th episode slated for a March 9 release. This makes February the best time to catch up on the show.
IMDB Rating: 8.0
Platform: Netflix
Santa Clara Diet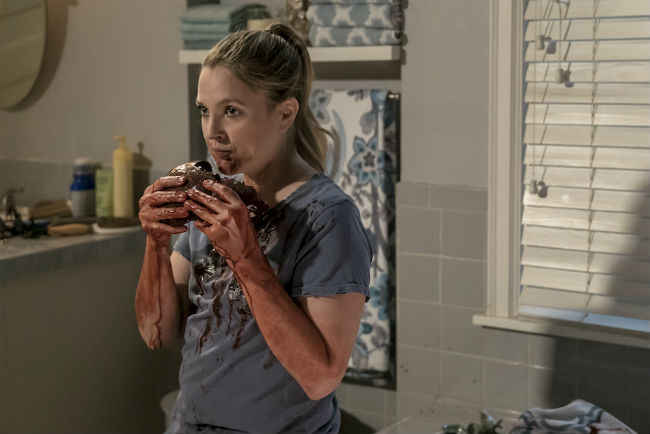 Drew Barrymore is a sweet real estate agent who lives in an all-American neighbourhood with her husband and daughter, until she literally pukes up a storm, turns into a zombie and starts eating people. Yes, you heard it right. Barrymore's cannibalism in the show could be visually disturbing as she chomps down fingers without a warning. So, this is definitely not a show for children, unless you want to put in a good scare or two into them. The overall vibe of the show is funny and intriguing. We can't tell you more without spoiling the party, so just keep in mind, this is is a show for those who love spontaneity and are open to embracing their dark sides.
IMDB Rating: 8.0
Platform: Netflix
Barry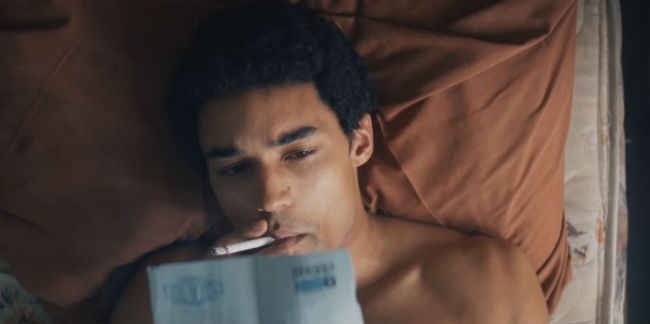 Taking a breather from Television, this one is a feature film about the former U.S. President Barack Obama's formative years as a college goer. While the film did not receive any accolades, it is worth watching to get a glimpse into the Obama way of life. Actor Devon Terrell does a great job picking up various quirks of the former U.S. President, and it is hard not to relate him to the real deal. If you have an hour and forty four minutes to kill at an airport, do catch up with Barry.
IMDB Rating: 5.9
Platform: Netflix
Dirk Gently's Holistic Detective Agency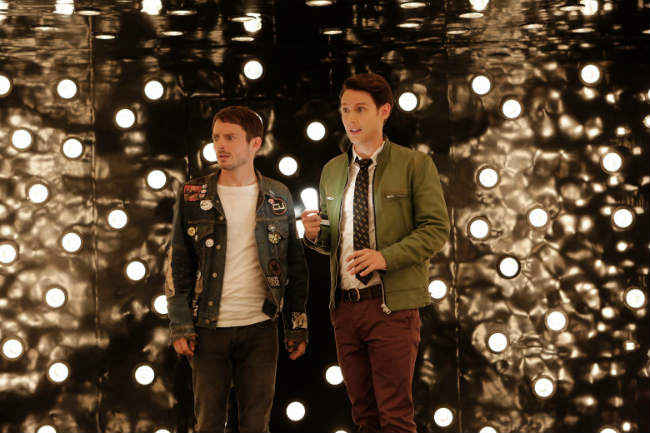 There are only a few TV shows in life that I have thoroughly enjoyed. There are even fewer of those starring Elijah Woods. This is one show, however, that has the ability not only to entertain, but also to excite and intrigue at the same time. I must say, this is a very well directed series, and a great visual imagination of Douglas Adam's novel with the same name. Samuel Barnett portrays the character of the time-travelling detective to a T, and Elijah Woods makes for a great sidekick/assistant. It is truly as Adam's described it on the cover page of the novel back in 1987 – "thumping good detective-ghost-horror-who dunnit-time travel-romantic-musical-comedy-epic
IMDB Rating: 8.4
Platform: Netflix
Lemony Snicket's A Series of Unfortunate Events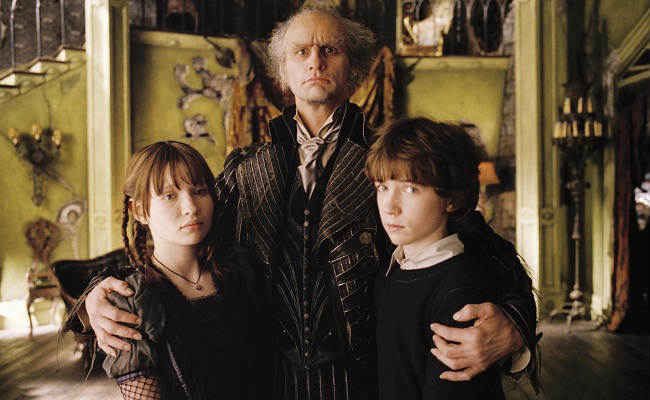 Another one adapted from a series of 13 novels by the same name, this one is a marvellous TV series, full of piquancy and zest. The story follows a series of unfortunate incidents that befall the three Baudelaire children, who find themselves orphaned by a tragic house fire. Count Olaf, the children's deceitful legal guardian is played by Neil Patrick Harris, who does a far better job than Jim Carrey did in the movie adaption of the books. The look and feel of the show is peppy and youthful, giving new life to the age old book series and if you are in the mood for something adventurous, this show is screaming for your attention.
IMDB Rating: 8.1
Platform: Netflix
The Expanse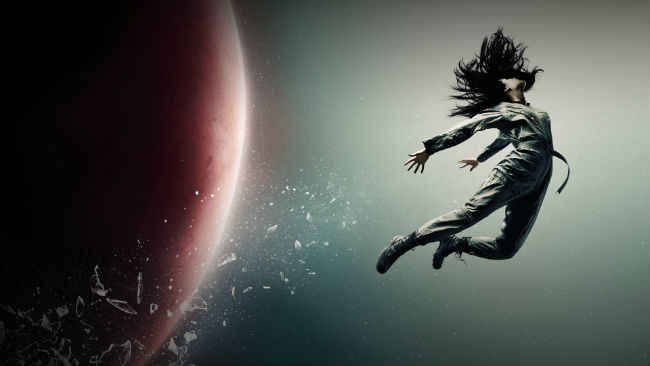 Currently running on its second season, The Expanse is a Sci-Fi mystery series. The solar system is colonised and tensions run high between different factions. If you like that sort of thing then you have a season and a half to catch up on. While the first season began back in 2015, season two is currently playing on Netflix.
IMDB Rating: 8.2
Platform: Netflix
So those were a few of our top picks from the streaming world. We will be back with a new list as and when we find more interesting content. Until then, sit back, relax and enjoy the show,