Tensions have always been high with our neighbours. Pakistan to the east and China to the north. And we've kept up with the camaraderie for as long as the border lines have been drawn. And we've redrawn those lines with the blood of our soldiers over the years. We've even fought wars with each other ever since 1947, some we've won, some our neighbours have won and some were inconclusive. The current atmosphere seems to be slowly veering towards another conflict but it's all hype. Our armies have performed such acts of pre-emptive defence for decades, it's just that the recent ones are getting a little too much of the limelight. But that doesn't stop us from wondering…
What if?
What if we do go to war with Pakistan in this day and age? Will it ever go as far as nuking each other out? And let's say if it ever does come to that, who comes out on top?
Military Might
If we are to stand toe to toe, then it should come as no surprise that India is way ahead of Pakistan when it comes to numbers. We have 1.325 million active servicemen while Pakistan has 0.620 million. And if we count our reserve forces then the number climbs to an astounding 3.5 million soldiers ready to answer the call, outnumbering Pakistan by 3-to-1. However, war isn't just about numbers. The brave 300 spartans held out against the massive Persian army (we're aware the 300 had a lot of help from the other city states) for seven days because they made the best use of local terrain. Similar examples are littered across the history pages. Rather than delving that deep let us compare the armed forces of the two nations briefly.
Naval
India, given its vast coastline, has historically paid a lot of attention towards improving its naval might. Being one of the few blue-water navies in the world, we even have our own nuclear propelled submarine. If we are to compare the best vessels from either navies i.e. the Indian Navy's Kolkata Class and Pakistani Navy's Zulfiquar Class then the Zulfiquar is at a disadvantage.
Everything from our sensor systems, electronic warfare systems and armament are way ahead of what the Zulfiquar has to offer. While the main cannons on both ships are 76mm, the AK-630 Close-in-Weapon-System on the Kolkata Class ships are much superior to the Chinese made Type 730B. Moreover, the Kolkata Class is capable of carrying 16 BrahMos missiles which are one of the best in class missile systems. Let's just say that given our naval superiority, Pakistan has its work cut out.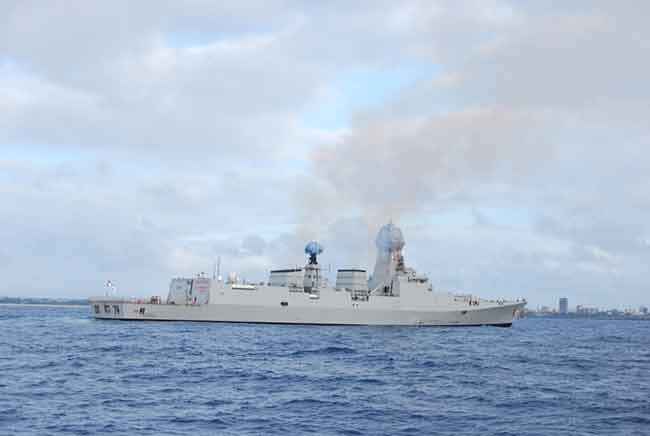 Indian Navy's Kolkata Class
AirForce
In a similar vein, the Indian Air Force is way superior in terms of numbers in every class of aircraft. Our Sukhoi Su-30MKI is way better than Pakistan's JF-17 Thunder which happens to be a light-weight multi-role combat aircraft. However, we lack pilots and that's a well publicised issue. Moreover, we've lost over 170 pilots in MiG-21s and they've earned the moniker of "flying coffins". Our pilot-to-cockpit ratio is 0.81 while that of Pakistan is 2.5:1. Simply put, we can't deploy our full force. Lastly, we are actively developing fifth-generation fighters while there have been no such developments in the PAF. But hey, they can always count on China to help them out.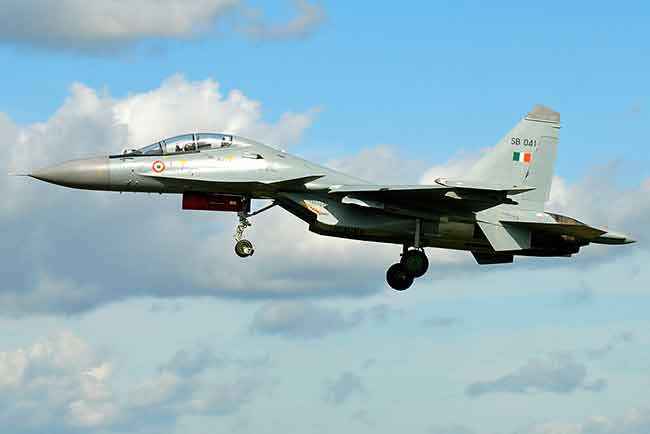 India's Sukhoi Su-30MKI
Army
The Indian Army has proved its mettle time and time again in three wars and has come out on top every time. The 1965 war was declared a stalemate but Pakistan suffered terrible losses. And while there have been accounts of the Indian Army Chief mentioning that we were low on ammunition, it was later found that we'd only used 8-14% of the ammunition stock. We are significantly ahead in armaments thanks to our indigenous weapons programmes. And its pride is the BrahMos supersonic cruise missile and just recently we've announced a programme to double the range of the BrahMos system to cover Pakistan entirely. However, the Arjun Main Battle Tank has been the butt of all jokes for a while, even the army has decided not to order any further of the Arjun MBT and has sought out foreign bids. Pakistan's Al Khalid is a better designed tank with a slightly better 125mm cannon.
Overall, we're better off than Pakistan but is that all that counts?
Technological Efficacy
We've said it's not about the numbers. Comparing military might of two nations involves a lot more factors such as economic stability, known strategies, surveillance capabilities and more. Most of these are state secrets which makes this comparison a lot more difficult. We do have strong allies and sufficient oil reserves but Pakistan did recently declare at the 22nd Annual Technical Conference that their oil and gas reserves were far greater than previously estimated. We have five military satellites while Pakistan has none so we're better off with more reliable surveillance data.
When it comes to intelligence agencies, ISI pulls strings in Kashmir and RAW does the same in Balochistan, both allegedly. However, these agencies deal in clandestine affairs making it difficult to compare them. Then come the defense mechanisms. India has the Prithvi Air Defence missile for high-altitude interception and the Advanced Air Defence missile for low-altitude interception. This two-tiered approach is instrumental in keeping our forces safe against the Pakistan's tactical nukes. However, we should remember that Pakistan's nuclear arsenal is the fastest growing in the world.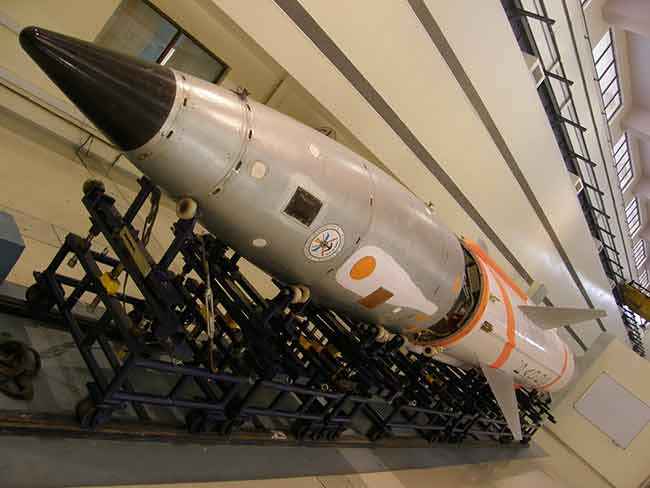 India's Prithvi Air Defence missile
Economy Comparison
With a 40 Billion dollar budget, we are spending a lot more than Pakistan which has to do with a 7 Billion dollar budget. We eclipse Pakistan economically so we can outlast them should we resort to a war of attrition. Also, given our GDP and booming economy we are going to bounce back sooner post war.
Allies
Pakistan will be supported by China, Saudi Arabia and Turkey. India on the other hand, will be supported by Israel, Iran, Afghanistan, Sri Lanka, Thailand and Japan. Russia and the United States will fight a proxy war with US standing behind Pakistan and Russia standing behind us. The NATO situation makes it difficult for most of the EU states to take a stance and most of the African nations are steeped in their own issues to get involved.
Cold start vs Paki counter attack
India has always had a defensive strategy, and when the 2001 Indian Parliament attacks happened there was a period when the Indian forces were mobilised and that's when it dawned upon the hierarchy the disadvantages of our existing approach. Hence, Cold Start was devised which allows rapid mobilisation of our forces to strike within 48 hours which is too less for the international community to intercede and too less for Pakistan to mobilise. To counter Cold Start, Pakistan has declared that they will use tactical nuclear payload on the Nasr missiles to halt the Indian advancement. India has a no-first-strike policy and the moment Pakistan uses its nuclear options their might be a nuclear retaliation from us.
Unleash the nukes
If we go the nuclear way, then there are quite a few possible outcomes. Firstly, both countries have missiles which can easily cover the entire gamut of the other nation's territory. Pakistan's Shaheen III and India's Agni IV and Agni V are both capable of carrying nuclear payloads. However, in a comparison of the effects on nuclear hits on the top five cities in each country, India will lose 15 million lives and Pakistan will lose 10 million lives, along with widespread injuries and burns.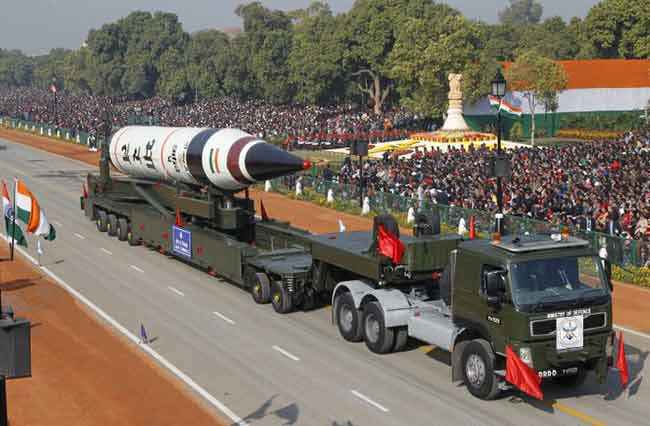 India's Agni missiles are capable of carrying nuclear payloads
However, India's missile defense system will prevent a few missiles from reaching their destined targets while Pakistan is pretty much destined to be reduced to dirt. Given our larger economy, we will be in a much better position but the sanctions that will follow will cripple our economy for quite some time.
We'll definitely win the war but not in a state to celebrate the victory. If at all Pakistan does survive the initial nuclear barrage, it will not be in a state to govern itself at all. Even now, the instability of the Pakistani state is a cause for worry, even among their allies. One thing sure is certain, the history books will no longer hold Hitler and Stalin as the worst of humanity. We'll have bested them all.
This article was first published in November 2016 issue of Digit magazine. To read Digit's articles first, subscribe here or download the Digit e-magazine app for Android and iOS. You could also buy Digit's previous issues here.