Flipkart's Big Billion Day sale is almost here and as always, there are a whole bunch of deals that will be available to you. The sale kicks off on October 3 and will go on till October 10, giving you plenty of time to indulge in some retail therapy.
If you have been thinking about getting a brand new smartphone, this might be the best time to do so. The Flipkart Big Billion Days sale will see a lot of phones available at attractive prices. So you will have a lot to choose from, regardless of your budget. But what if there was a way to get even better value for your buck. Here are a few ways you can make sure you get your next smartphone at a bargain!
Flipkart Smart Upgrade Plan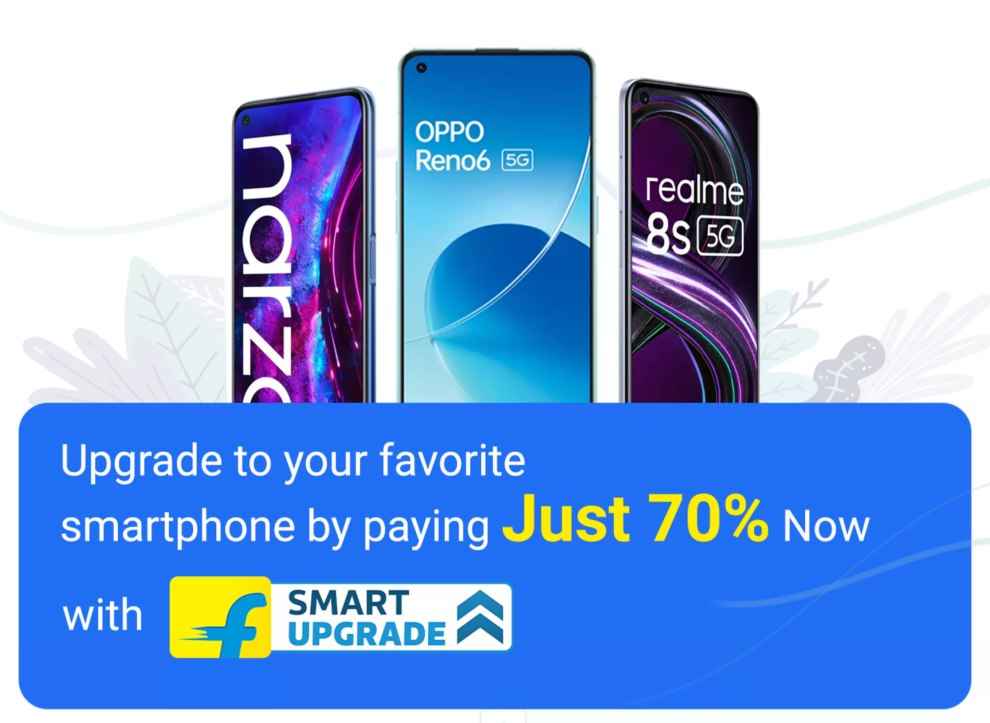 Flipkart Smart Upgrade Plan allows users to purchase a smartphone by paying only 70% upfront at the time of purchase. After 12 months, you can choose to give back the smartphone and buy a new one. You could also choose and keep the phone by paying the remaining 30%. what makes this even cooler, is that now users no longer need to have a credit card to avail these benefits.
This makes it a very tempting option for those planning to buy a premium smartphone. Do note that the option is available on a wide range of models including the realme 8s, Motorola Edge 20 series, OPPO Reno6 series, realme GT series, realme X series and more.
For example, the OPPO Reno6 5G has an MRP of ₹35,990. During the Flipkart Big Billion Days Sale, it will be available for ₹29,990. However, when you apply the Flipkart Smart Upgrade Plan (after paying a fee of ₹249), you only have to pay 70% of the price. Once you do the math, you'll notice that you'll only have to pay ₹21,242,
However, also note that the Flipkart Smart Upgrade Plan is currently only available to select Flipkart users. Further, it is mandatory for users to submit their KYC to avail these benefits. KYC details could include Aadhar, PAN Card Details and Bank Account Details or UPI ID.
Flipkart Mobile Exchange Plan
Almost everyone planning to buy a new smartphone during the Flipkart Big Billion Days sale will be looking for a new device to replace their old one. Why let that old phone go to waste? Flipkart will let you exchange your old device and give you an attractive discount on the price of the new phone. You will be able to exchange your old phone in any working condition. Of course, the better the phone, the better the exchange value.
Flipkart has assured that users can expect a minimum of ₹1,000 on exchanging a smartphone in working condition. Further, you can also exchange feature phones, with such devices from Nokia and Samsung being exchanged for a flat ₹500. Feature phones from other brands command a discount of ₹200. Further, customers can avail of extra discounts of upto ₹6,000 on the purchase of their phones if they exchange their mobile phones during the purchase. This extra discount is available in selected models of top brands like realme, OPPO and vivo.
No-cost EMI
No-cost EMI lets you purchase a phone in monthly instalments, but without the added interest that this usually entails. This will allow you to purchase premium devices without worrying about spending a lot of money in one go.
Flipkart offers No Cost EMI options from almost all major banks such as HDFC, ICICI and Bajaj Finserv. Flipkart also offers Flipkart Pay Later EMI that allows users to avail themselves of EMI tenure from 3 to 48 months. However, this is limited to select Flipkart Customers.
Complete Mobile Protection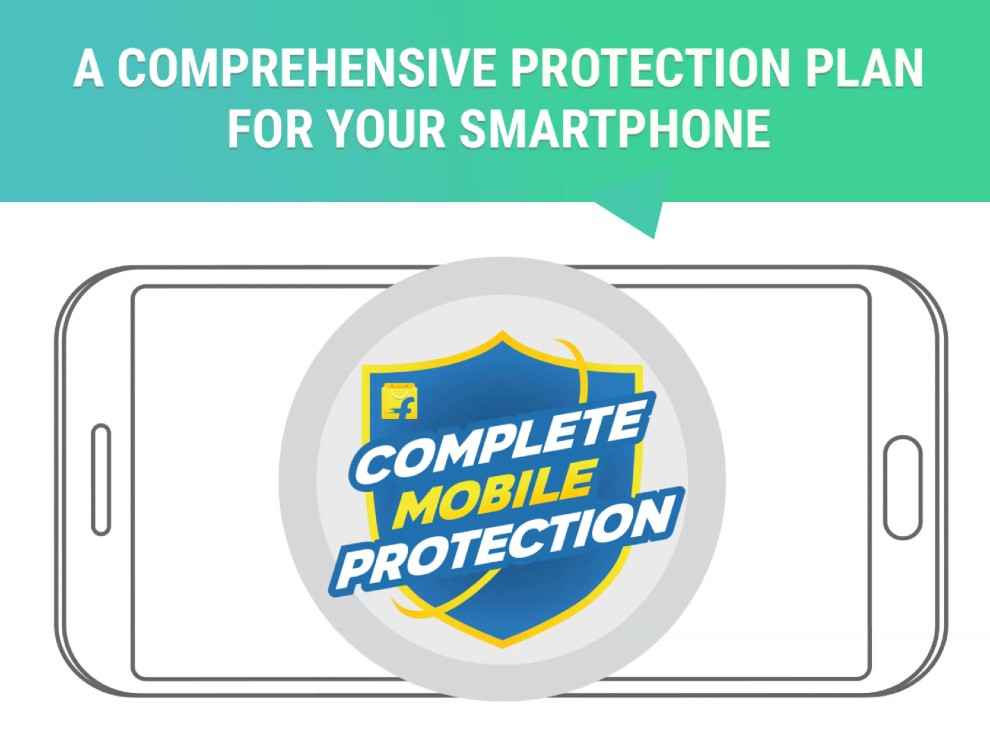 When you buy a new smartphone, the first thing you should do is to ensure that it is protected from any damage, so that you can enjoy using your phone without any worry. Flipkart also offers a suite of services designed to ensure your peace of mind. The Complete Mobile Protection Plan covers against all software and hardware damage, making it a one-stop solution for post-purchase protection.
Complete Mobile Protection covers accidental damage, broken screen, liquid damage, and manufacturing defects and issues. Further, you now have the option to purchase the service till seven days after the delivery of the phone. On top of this, Flipkart Warranty Assist offers doorstep pick-up and drop for any in-warranty services.
Bank offers and modes of payment
Aside from all this, users can also avail of additional discounts and offers when using select bank credit and debit cards. During the Flipkart Big Billion Days sale, ICICI and Axis Bank customers can avail of a 10% instant discount when using credit and debit cards from these banks. Flipkart also accepts a range of payment options such as Cash On Delivery (COD), debit cards, credit cards and online wallets such as Paytm.
You can learn more about all the deals during the Flipkart Big Billion Days sale here.
[Brand Story]