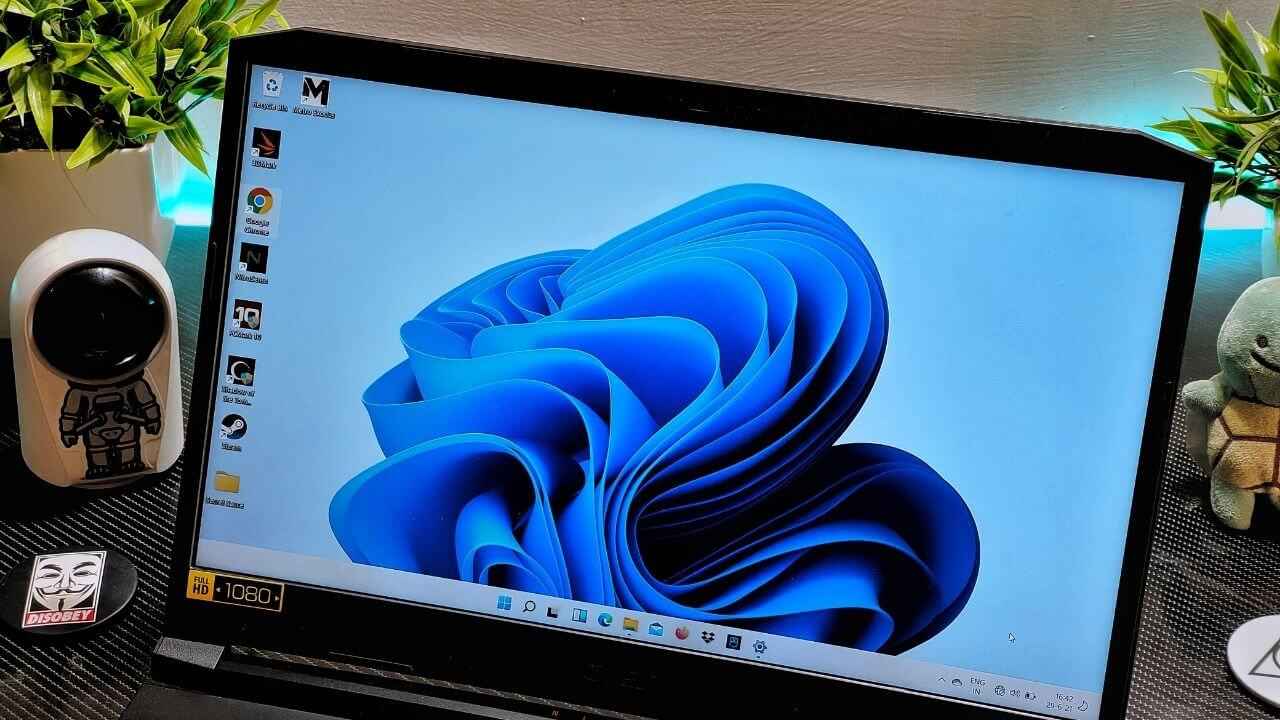 HIGHLIGHTS
Newly discovered Registry entries allow you to bypass the TPM requirement for Windows 11.

'LabConfig' registry allows you to bypass TPM 2.0, the 4GB memory, and Secure Boot requirements.

Disabling TPM 2.0 will effectively reduce the security in Windows 11.
In order to install the new Windows 11 operating system, Microsoft requires a computer to have a TPM 2.0 module installed. Additionally, your system also needs to have a minimum of 4GB RAM and a secure boot environment to run Windows 11.
These new requirements have left a lot of users with the older rig in the dust. The frustrated users running Windows 10 on relatively older machines are being forced to update their system in order to run the latest operating system.
In case you are wondering, the CPUs created in the last 5-6 years ship with a built-in firmware-based TPM (fTPM) which can be enabled in the BIOS menu. But if your system is older than that, then you may try to install a discrete TPM 2.0 processor on your motherboard. This step will, however, require you to have a motherboard that supports TPM 2.0 modules, which is highly unlikely if your system is older than, say, 5-6 years.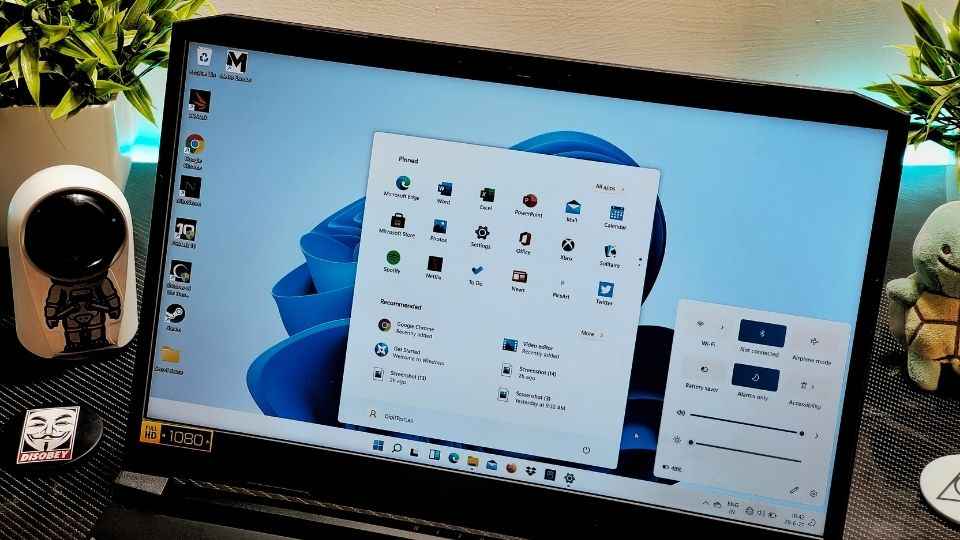 So, what's the solution? Well, you will either have to wait for the OEMs to get permission to disable the TPM requirement in Windows 11 for their devices or simply upgrade your rig to be able to run the new OS. But if you are willing to take a slightly unusual route and play around a little bit, then you can also bypass the TPM requirement in Windows 11 with a registry.
How To Bypass The TPM Requirement in Windows 11
Microsoft has a new 'LabConfig' registry key that allows you to bypass the TPM 2.0 requirement. In addition to that, it will also let you bypass the minimum 4GB RAM and the Secure Boot requirement. This registry appears to have been developed to create a lab environment for testing Windows 11 on older equipment. This tutorial was first shared by the folks over at WindowsLatest and here's how you can do that –
Here's how you can use the registry to bypass the requirement and install Windows 11 –
While installing Windows 11, you will see an error message that reads, "This PC can't run Windows 11." This pops up if your system doesn't meet the minimum requirements.
When you see that error, press Shift+F10 on your keyboard to launch a command prompt and type regedit, and press enter to launch the Windows Registry Editor.
Once the Registry Editor is opened, navigate to HKEY_LOCAL_MACHINE\SYSTEM\Setup, right-click on the Setup key and select New > Key.
When you are prompted to name the key, simply enter LabConfig and press enter.
Right-click on the LabConfig key and select New > DWORD (32-bit) value and create a value named BypassTPMCheck, and set its data to 1. Now create the BypassRAMCheck and BypassSecureBootCheck values and set their data to 1 as well. It will look something like this –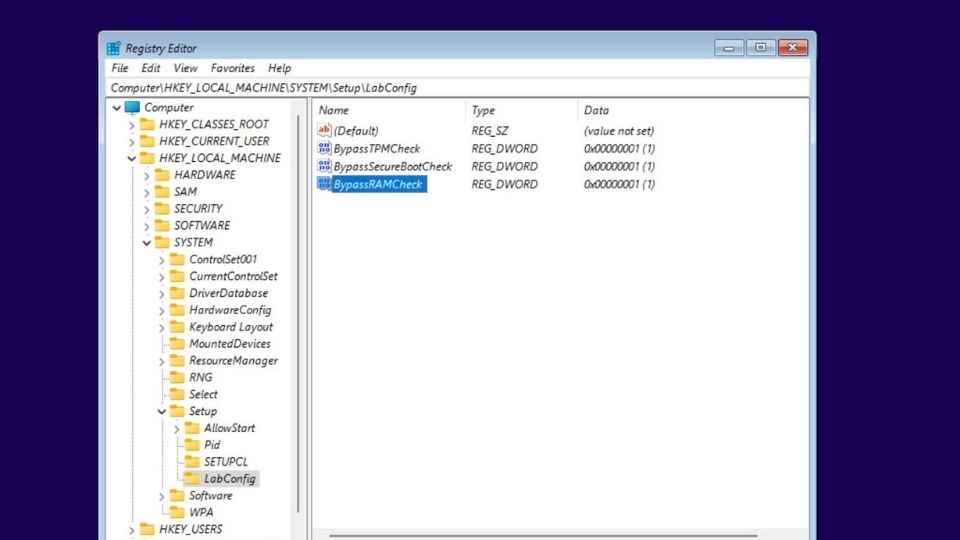 After you are done configuring those values, close the Registry Editor, and type exit in the command prompt to close the window.
You will now be back on the error message page. Simply hit the back button to go one step back. Now, select the version of Windows 11 you wish to install and proceed. You will now have successfully bypassed the minimum requirements.
Is It Safe To Bypass?
Well, it goes without saying that this is just an alternate method to install the OS on unsupported hardware. Bypass the key requirements will most likely affect the performance or stability of Windows 11. So we suggest doing this as an experiment only on a virtual machine or a test box that you don't mind having an unsupported environment. Please do not try this on the main computer that you use on a daily basis for work or otherwise.
It's also worth mentioning that disabling the TPM 2.0 requirement will reduce the security of the OS. And lastly, if you are bypassing the minimum RAM requirement, then your system might not be stable too. So do make a note of all these risks that are involved and proceed with caution.