Internationale Funkausstellung Berlin 2016 is just around the corner. Yes, that's a mouthful for sure, but it's what Berlin's most famous consumer technology show, IFA, stands for. What started as a yearly industrial exhibition back in 1924, is now one of the biggest consumer tech events in the world, with technology stalwarts vying for both, your attention and your pockets. So, will wearables rule the roost at IFA? Or will smartphones take the cake? Can TVs become any bigger? Or VR headset any smaller? Let's find out what's in store for us techies at Europe's biggest electronics show.
Your wrist is about to get a wardrobe makeover!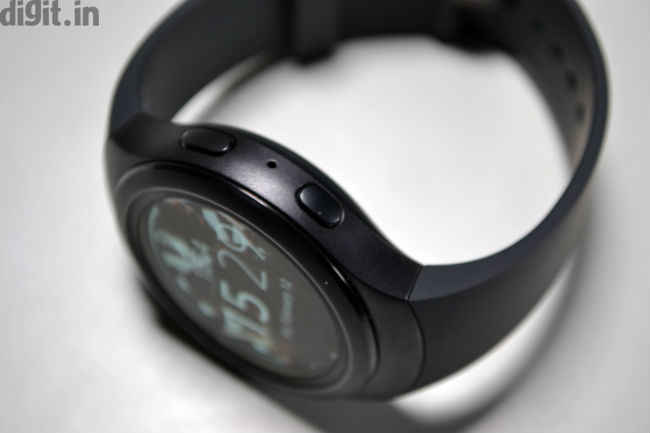 Smartwatches and fitness trackers seem to be one of the most popular categories of gadgets at IFA 2016. Korean electronics giant, Samsung has already sent out invites for an August 31 event, with a GIF of a watch face on it. Yes, the all new Gear S3 smartwatch will be doing the rounds on the IFA show floor. Speculation suggests that the Gear S3 might feature a rotating bezel, similar to the one used in the Gear S2. Further, the device might also be equipped with a number of sensors such as an altimeter, barometer, speedometer, along with an integrated GPS. There's also some good news for iOS users, Samsung has also launched its iOS Beta program for the Gear S2 and Fit 2. So you can expect the Gear S3 to be compatible with iPhones in the near future.
Another contender may enter the smartwatch ecosystem on August 31. Asus recently tweeted "The time for something incredible is now!" We think it's time for Asus to launch the Zenwatch 3. The watch is purported to be round in shape, unlike its predecessors, but it's likely to stick to Android Wear just like the Zenwatch 2.
Lenovo owned Motorola is also one to tease its launch line-up for IFA 2016 and yes, the third iteration of the Moto 360 can be expected to show up at IFA. While not much is known of the device, it is possible that the company might choose to stick with the 'flat tire' display that was used on the first two generations of the Moto 360.

The successors to FitBit Flex and FitBit Charge have been showing up in leaks on the web, so we expect the wearables maker to showcase these at IFA 2016. Wearables claims that they have been informed by sources that the FitBit Flex 2 and FitBit Charge 2 are codenamed Laryon and Fermion, and are currently being tested by the company before they debut at IFA.
TomTom is known for its navigation systems and with the launch of the new TomTom Spark last year, one may get the feeling that TomTom should stick to its strengths. Nevertheless, the company is holding an event on September 1, and what do you know, the company may introduce yet another overpriced Spark at the event.
Acer is also expected to show-off a new gaming smartwatch. The information was reported by Digitimes, which cited Chinese Economic Daily News as a source. Although it's hard to imagine getting any sort of satisfactory gaming experience on a watch, if Acer manages to Ace this, it may be an interesting break from the series of fitness focussed watches.
More smartphones...Phew!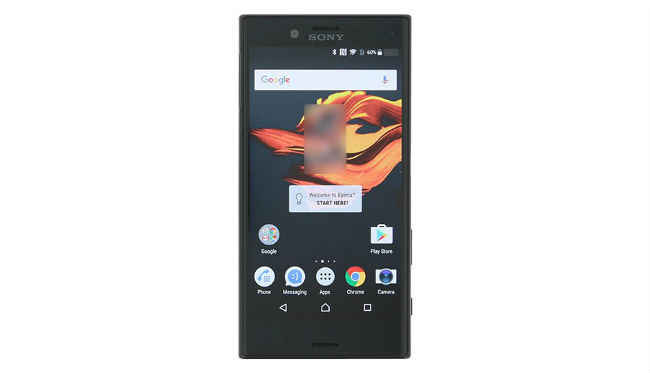 This just in. Sony is expected to launch the the Xperia XZ and the Xperia X Compact, which were apparently listed on Sony's Czech website and were spotted by Techtastic. The two phones are expected to be announced on September 1 at IFA 2016.
The much awaited LG V20 is also expected to be showcased at IFA 2016. We have been seeing leaks and teasers of the device for a while now, and although the device is being unveiled at a separate event on September 6, we think IFA goers will also get a glimpse of this first smartphone to launch with Android Nougat out of the box. Some also expect LG to announce the next flexible LG G Flex 3 smartphone at at the event. The successor to the G Flex 2 is expected to get modular capabilities this time around, similar to the LG G5. The device is also rumoured to come with a 5.5-inch curved QHD display, Snapdragon 820 SoC and 4GB of RAM.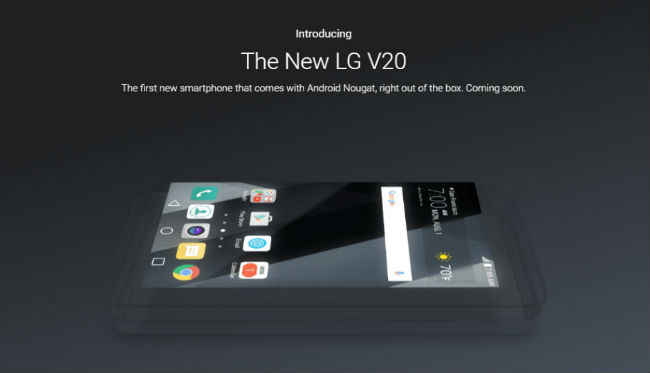 Lenovo and Moto have one of the most interesting teasers for their IFA 2016 line-up. If you checked out the video above, you would have noticed a bendable smartphone and a bunch of new Moto Mods. The launch of new Moto Mods is a sign that the company is serious about its Moto Z lineup. The Moto Z and Moto Z Force were launched with three Moto Mods and additional Mods will definitely be welcomed by fans. As far as the bendable device is concerned, it looks similar to the one showcased at Lenovo Tech World, but that's all we know about it for now.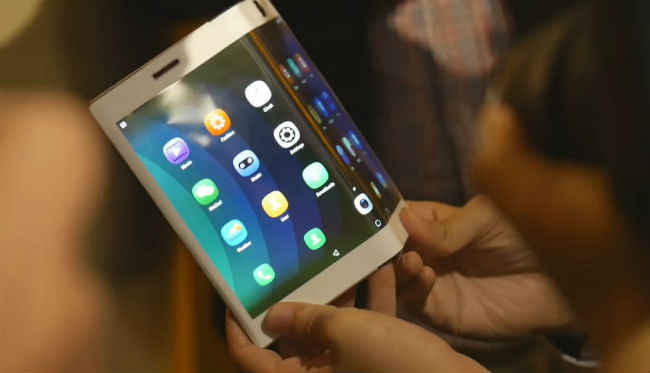 Screen Grab from LG's teaser video
Chinese smartphone manufacturer, Huawei, may unveil the Mate 9 smartphone. As per reports, the Mate 9 will feature a 5.9 inch display. Recently, Digit exclusively confirmed that the Mate 9 will be making its way to India, unlike its predecessor, the Mate 8. Recent render leaks also suggest that the phone might come with a dual-rear camera setup, similar to the one used on the company's flagship phone, the Huawei P9. However, it is not known if the Mate 9's camera will come with Leica co-branding, too.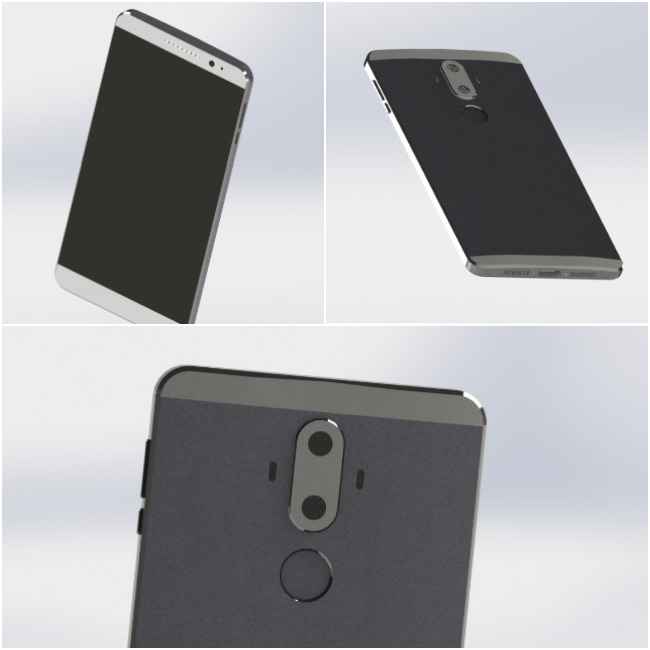 Huawei Mate 9 leaked renders
Acer and Asus are also expected to add to their smartphone line-up. Asus just recently launched all of 6 new smartphones in India. Are more ZenFones on the horizon? Well, that would just mean our News Writer pulling out his hair, trying to get all the ZenFone names right!
And then some…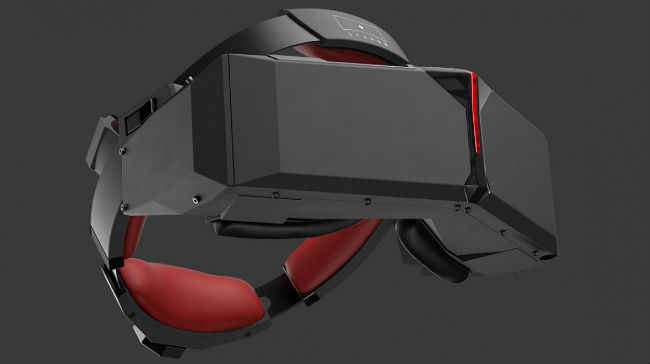 IFA is known to see a barrage of new Tablets, TVs, PCs and Laptops every year. This year as well, we expect the likes of Panasonic, LG, Sony and Samsung to showcase smart 4K TVs and media players. Samsung is also rumoured to launch the Galaxy Tab S3 tablet at the event. It's said that Acer may unveil the Panoramic StarVR headset in partnership with Starbreeze. Expect some cool innovations in robotics, home automation, smart home appliances and more.
And, That's all folks! Stay tuned to Digit for all the coverage from IFA 2016. Until then, enjoy this picture of Albert Einstein inaugurating IFA 1930.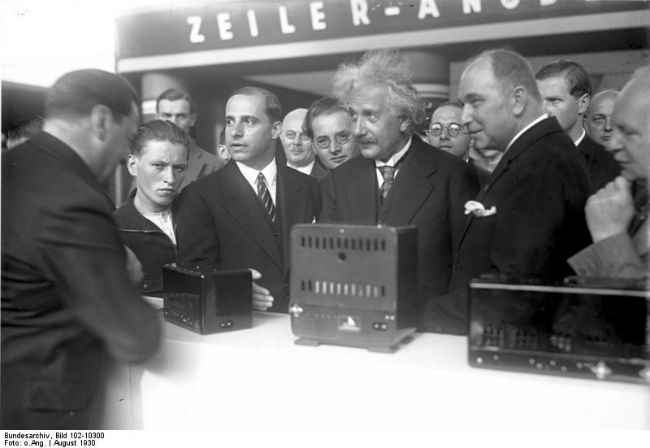 Image Courtesy: Wikipedia