In a landmark real estate deal, Google and LinkedIn have signed a pact to swap significant properties in Mountain View, California. Home to one of the largest tech conglomerates in the world, Mountain View, will now house an additional 2.4 million square feet of Google's offices and workspaces.
The land in question belonged to now Microsoft owned LinkedIn, which had access to the vast space thanks to the city council's decision to maintain diversity in Mountain View, last year. Little did they know that the dispute between the two companies will finally result in a huge trade agreement, giving Google the much needed space to expand its canopy style campus.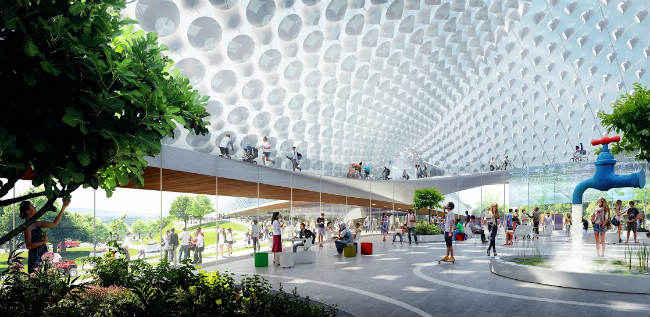 Renders of Google's proposed canopy office
The trade-off with LinkedIn will see Google give up a few of its office spaces in Sunnyvale and adjacent areas, in exchange for 2 prime pieces of land, including LinkedIn's headquarters and the entrance to North Bayshore. LinkedIn will also be getting enough space in the deal, helping it kickstart its plans of a consolidated HQ. Last year, Google had announced its plans to develop the North Bayshore area in Mountain View, with "lightweight block-like structures which can be moved around easily." The company had also proposed large translucent canopies to cover the said structures.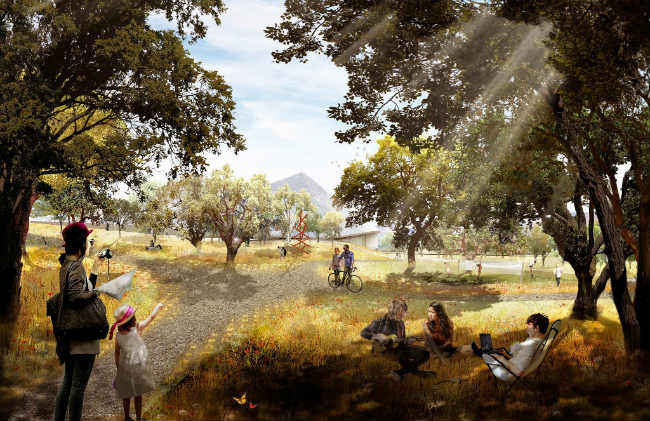 Renders of Google's proposed canopy office
In addition to building workspaces, Google had also suggested opportunities for local businesses to develop the North Bayshore area. The tech giant had signed a long-term agreement to buy local wind energy to power its own offices, other building in the area. Looks like their plans are finally going to materialise.
Take a look at Google's proposed plans for the North Bayshore are in the video below.