The festive season is the best time to buy gadgets, and gadget lovers like us are usually scouting for the best deals online. To make your job a little easier, we have compiled a list of the best online gadget deals that we could get our eagle-eyes on. We'd encourage you to add more to the list and help us all get even better tech deals this Diwali.
Sony VAIO VPCEH25EN
Offer price: Rs.29,820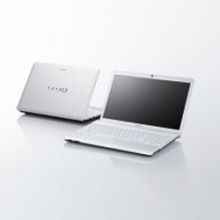 Why we recommend this? Well, at a price that even surprised us, we get a full-fledged laptop with a hugely impressive configuration. The "Sony Vaio" branding also helps to keep the brand conscious happy!
Basic Specs:
Intel Core i3 processor 2.2GHz
6GB RAM
15.5-inch display
320GB hard drive
Nvidia GeForce 410M GPU
Windows 7 Home Basic
Deal: http://www.ebay.in/itm/ws/eBayISAPI.dll?ViewItem&item=260874950594
Sony Alpha NEX 3 DSLR Camera with SEL1855 lens
Offer price: Rs.17,999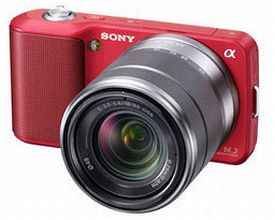 Once retailing for almost double the price, the Sony NEX 3 has an APS-C size sensor found in DSLR cameras. Cheaper than any DSLR in the market, the NEX 3 will give you image quality that matches and even outperforms (in some cases) many of the entry-level DSLR cameras. All this in a much compact body along with superior 3-inch high-resolution tilting LCD and a very handy HD video mode makes for a perfect entry into the world of creative photography without breaking the bank.
Specs:
14.2MP Exmor™ APS HD CMOS Sensor
Interchangeable-lens versatility
HD Movie Recording
3D Sweep Panorama
Tilt-able 3 (7.6 cm) (16:9) Xtra Fine LCD with TruBlack
Comes with SEL1855 zoom lens
Samsung Galaxy SII
Offer price: Rs.27,875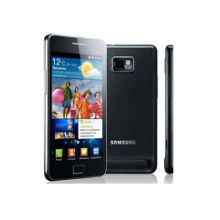 This is the best smartphone we have running around at the moment. And this is the lowest we have seen it selling for.
Specs:
Dual core 1.2GHz processor
4.2-inch Super AMOLED Plus display
Android 2.3
8MP Camera
Full HD video recording
Read a detailed review of the Samsung Galaxy S II here.
HP Pavilion dm1- 3210AU
Offer price: Rs.21,499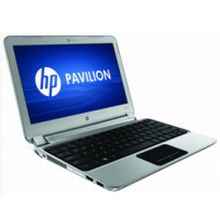 This laptop is a perfect companion for frequent travelers and road warriors wanting a compact, light notebook which does not skimp on performance, with latest generation ATI mobility graphics and dual-core 1.6GHz AMD processor, the Pavilion dm1 is perfect buy for a budget ultra-portable laptop.
Specs:
AMD E350 processor @ 1.6GHz
2GB RAM
11.6-inch HD Ready display
320GB hard drive
AMD Radeon HD 6310M graphics
Windows 7 Home Basic

Sony CyberShot Digital Camera DSC-HX9V
Offer price: Rs.14,399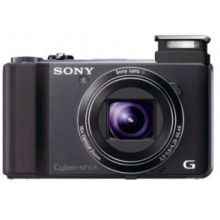 The CyberShot DSC-HX9V is the best travel zoom camera available today. It has the maximum features that any point and shoot camera can ever have (check the specifications list below). The Full HD video recording in the HX9V comes as a bonus.

Specs:
3D Still Image and 3D Sweep Panorama
16x Optical Zoom
24mm wide angle Sony G lens
AVCHD Full HD movie recording
Background Defocus and high-speed auto focus
Built-in GPS and Compass
Mini HDMI cable included.
BlackBerry PlayBook (16GB)
Offer Price: Rs.19,190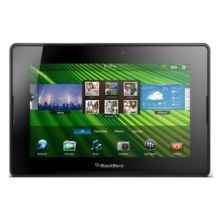 That is almost Rs. 10,000 off the price the PlayBook usually retails for. And for this price, we would surely recommend it to someone who wants to experience the excellent multi-tasking capabilities of the QNX operating system and is a die-hard Blackberry addict/fan.
Specs:
1GHz dual core processor
7-inch display
16GB storage
Blackberry QNX operating system
Read a detailed review of the BlackBerry PlayBook here.
Acer Aspire 5755
Offer price: Rs.28,970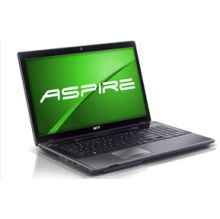 Who said laptops are expensive? This is the perfect example proving otherwise. A full-fledged machine with specs enough to be used in most usage scenarios, the 5755 is worth considering if you are buying on a budget.
Specs:
Intel Core i3 @ 2.10GHz
6GB RAM
15.6-inch display
500GB hard drive
Intel Integrated graphics
Windows 7 Home Basic
Read a detailed review of the Acer Aspire 5755 here.
Apple Macbook Air MC503
Offer price: Rs.63,990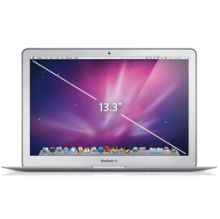 We know this is the previous gen Macbook Air. But, if you aren't exactly hell-bent on the newer processor, the Nvidia GeForce 320M graphics and 128GB SSD along with a super-high resolution screen for Rs. 63,990, translates into massive savings compared to the current gen 13-inch Macbook Air.
Specs:
Intel Core 2 Duo processor @ 1.86GHz
2GB RAM
13-inch display
128GB solid-state drive
Nvidia GeForce 320M graphics
Mac OSX Snow Leopard
Samsung RV520-A05
Offer price: Rs.24,514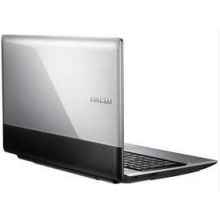 The Samsung RV520-AO5 has the latest generation Intel processor, the Intel B940; it is based on the new Intel Sandy Bridge platform. While belonging to the "Essentials" lineup of the Sandy Bridge processors, the B940 comes with all the cache optimizations and advanced power management features found on the Sandy Bridge based Core i3, i5 and i7 CPUs. This configuration makes perfect sense for someone wanting to buy a basic laptop with latest technology, good battery life and ample storage space (640GB).
Specs:
Intel Core 2 Duo @ 2.0GHz
3GB RAM
15.6-inch display
640GB hard drive
Intel HD graphics
Windows 7 Home Basic
Canon EOS 1100D with 18-55 IS MK II Lens
Offer price: Rs.24,699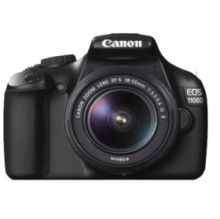 The latest from the Canon stable, the EOS 1100D is a great first DSLR. The 12.2 MP CMOS sensor does a fine job in delivering noise-free images all the way till ISO 6400. With HD recording, live view and the new 18-55 IS MK II lens, the Canon EOS 1100D at this price is a rare deal.
Specs:
12.2 Megapixel CMOS (APS-C) sensor
Canon DIGIC 4 image processor
ISO 100 - 6400
High speed, reliable 9-point AF system
HD video recording
Read a detailed review of the Canon EOS1100D here.
HP TouchPad (16GB)
Offer price: Rs.14,890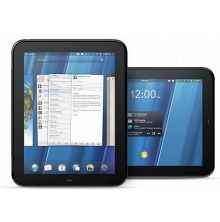 The TouchPad was badly let down by the half-baked Web OS operating system, but it has a pretty decent hardware. HP has said that despite everything, it will roll out updates to the Web OS. At this price, we see no harm in buying a full-fledged tablet. Maybe put Android on it some day!
Specs:
1GHz dual core processor
9.7-inch display
16GB storage
Web OS operating system
Read an in-depth review of the HP TouchPad here.
Samsung Galaxy Tab 750
Offer Price: Rs.33,999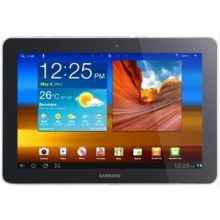 We have categorically commented in the detailed review that the Galaxy Tab 750 is the best Android tablet available at the moment. And Flipkart is throwing in a couple of accessories along with a bit of a discount on the price.
Specs:
1GHz dual core processor
10.1-inch display
16GB storage
Android 3.1 operating system
Read a detailed review of the Samsung Galaxy Tab 750 here.
Samsung UA40D5500 LED
Offer price: Rs.58,490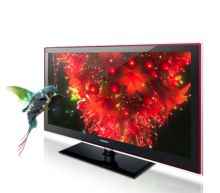 The Series 5 LED displays from Samsung offer excellent value for money. What you get here is a 40-inch television with internet capabilities integrated.
Specs:
40-inch display
LED type
1920x1080 resolution
100Hz fast motion
Internet on TV (LAN and optional Wi-Fi)
Panasonic XH-150 home theater
Offer Price: Rs.17,990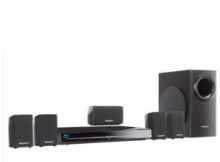 Panasonic makes some very classy sounding budget home theaters, and the XH-150 is the best of the lot. There are a lot of Philips, Samsung, LG and Sony ones available at this price, but this one just offers more features.
Specs:
5.1 channel home theater
1000W R.M.S.
DVD playback
1080p video upscale
Boston Acoustics TVee20 2.1 channel SoundBar
Offer Price: Rs.20,500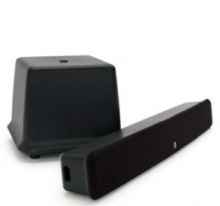 You may want a good home theater setup for that television in the living room, but don't want a complicated and clutter creating 5.1-channel setup. The sound bar is the perfect solution for you.
Specs:
2.1 channel soundbar
Wireless subwoofer
Sony Playstation 3 Slim (320GB)
Offer price: Rs.17,490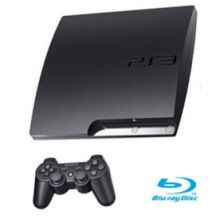 The prices of gaming consoles have come down considerably over this festive season. Compare this to the PS3 Slim 160GB that was retailing for Rs 19k just a few months back.
Specs:
Wireless Dual shock 3 controller
Blu-ray drive
3D capable
Playstation Move compatible
Microsoft Xbox 360 (250GB) Elite
Offer price: Rs.18,500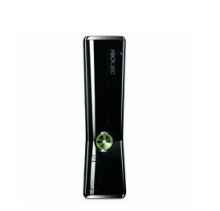 Surprisingly, this console being shipped from the U.S. is costing less than the price it is selling for in India! This is the new version of the console, and is Kinect capable as well.
Most of the super deals seem to be on ebay India and while we will scout for more such deals, we'd like to inform readers that ebay India is a third party service provider. Though it has some of the best buyer protection mechanisms, we'd strongly recommend readers to check the seller ratings and clarify your doubts with the seller before buying the products.