We didn't see that much action in the memory segment this year. Usually, there's a lot more action throughout the year as newer RAM modules with tighter timings are released every few weeks and a new world record is attained. This year, we barely saw more than a few records being bested throughout the year. Considering that AMD has also improved the memory control on their new Zen2 CPUs, one would assume that we'd see more records being broken given that the playing field has expanded. What we did see were a vast number of new RAM modules with all sorts of RGB bling on them. We even saw gimmicky modules with isolated water tubes that were supposedly helping cool the modules without even being in contact with the heatsink via a thermal interface. As the NAND market cooled down and supply issues were sorted out, RAM prices came down and folks have also wisened up about quality. We've seen more demand for Samsung B-die based modules thanks to AMD platforms being more stable with B-die sticks. Capacity needs haven't risen much, video games and applications that use memory have remained more or less as efficient as they were in 2018. We will see a slightly increased adoption of modules rated between 2933 MHz and 3200 MHz as AMD shipments grow and the price difference in this segment narrows down to the extent that opting for a lower clocked module makes little sense. Also, the RGB *sigh* lighting systems have gotten a little interesting. Corsair came out with more efficient LEDs which consume less power which means there's more power for the DRAM modules/ Then we saw infrared synchronisation coming in from Kingston. It's ironic that manufacturers are now competing more with regards to RGB that with actual speeds.
Winner : HyperX Predator RGB (HX446C19PB3K2/1) 4600 MHz
Unlike last year, we ended up getting a lot more higher-specced RAM modules. And the problem with these modules are that they're only available on a back-order basis so while everything is "available" in India, you still have to place an order and wait a couple of days before you can get a good kit. We've seen off the shelf units of up to 4266 MHz but only from select brands. For the vast majority, you have to call for them separately. The HyperX Predator RGB 4600 MHz is one such kit which is sold at a premium given the high spec and tight timings. It comes with infrared synchronisation for the RGB lighting so placing two of these DIMMs within sight of each other will cause them to sync up. At speeds this high, your application performance is heavily dependant on its code. We've seen diminished returns past 3800 MHz in most applications so beyond that point, it's mostly about bragging rights till processors get better.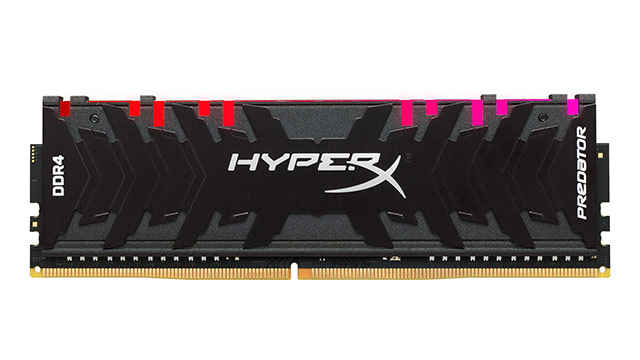 Runner up: Corsair Dominator Platinum RGB 4266 MHz
Featuring Capellix RGB LEDs, the Corsair Dominator Platinum RGB comes from a long lineup of premium RAM modules. The Dominator Platinums have been legendary for their choice of stable DRAMs and efficient heatsinks. Now, you've got it all but with the added RGB. While we don't score modules on the basis of their lighting systems, we can't argue with Corsair's logic of using efficient LEDs that consume less power. And at 4266 MHz, the real world performance isn't that far behind in terms of read and write speeds within AIDA64. It's the copy benchmark that shows a marked difference.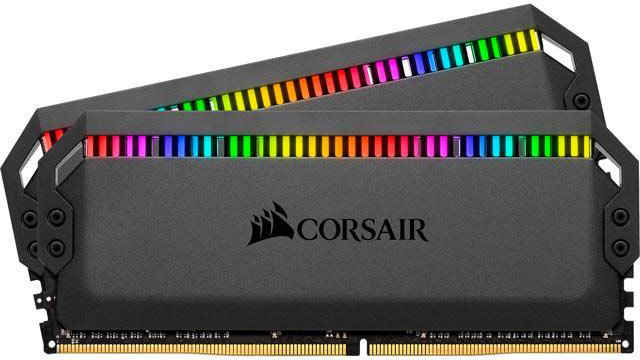 Best Buy: G.Skill TridentZ Royal 3200 MHz
The sweet spot for RAM modules is between 3200 MHz and 3600 MHz as the price difference between these kits can be as low as `500 for some brands. Among the kits we received this year, the highest price-to-performance ratio was with the G.Skill TridentZ Royal 3200 MHz. Since most of the premium kits are exorbitantly priced and the performance gradient reduces as we go higher up with the speeds, the law of diminishing returns applies and makes the more value-oriented models stand out.