Intel's Z390 platform has been around for about one year and compared to AMD's X570 platform, it's a lot more stable and efficient. However, the lack of PCIe 4.0 is a little limiting for storage devices. Intel doesn't use PCIe as the interconnect on their platform so switching to PCIe 4.0 wasn't exactly warranted. Moreover, the X570 platform is a lot more recent and the PCIe 4.0 peripheral/add-on market barely has any accessories aside from the ones that the motherboard manufacturer provides. Perhaps by the time Intel releases their 10nm desktop mainstream processor lineup, we might see PCIe 4.0 being incorporated but if we are to believe the rumour mills, then the upcoming desktop launch will continue to use PCIe 3.0. Intel's 14nm platform has matured over years to become very stable. Think of that statement as a backhanded compliment. It's high time we see something other than Skylake cores in the market.
Winner: MSI MEG Z390 GODLIKE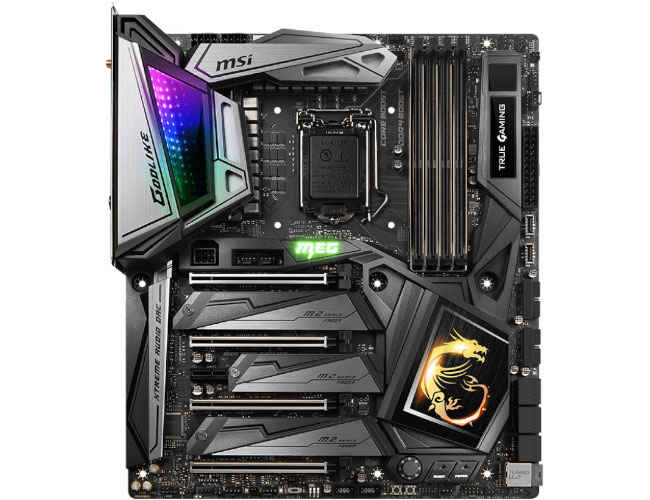 The MSI MEG Z390 GODLIKE is in a different league altogether. It uses a 16 phase VRM configuration for the processor with absolutely nothing else for the iGPU. Usually, we see +2 phases or +4 in some cases, for the iGPU but with the Godlike, it's as if MSI decided to put all their eggs in one basket. It also makes sense given that folks investing this amount of money on just the motherboard are likely to get a discrete graphics card to match. The VRM controller is an IR35201 configured in 8+0 and is coupled with an IR35999 doubler. For the power stages, it uses the TDA21462 which is the improved variant of the IR3555 that practically every other manufacturer uses. The board managed to get better scores in AIDA64 memory benchmark and even scored 1 point higher in Cinebench R15. Total system power draw while idling was more or less the same as the Maximus XI Hero (Wi-Fi) but when we overclocked the processor to 5.0 GHz, it consumed about 30 watts lesser than the other boards we tested. MSI's power phase design is clearly working out in this case and earns it the Zero1 Award.
Runner up: ASUS Maximus XI Hero (Wi-Fi)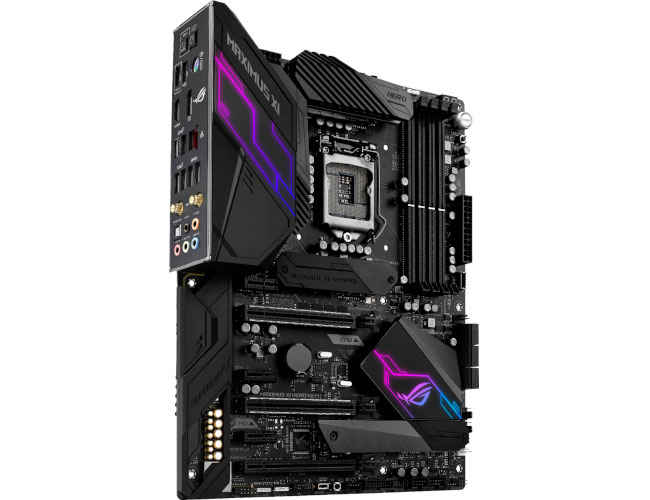 The Maximus XI Hero (Wi-Fi) uses an ASP1400 VRM controller in a 6+2 configuration with Vishay SiC639 50A power stages for the CPU Vcore as well as the SoC phases. We did not see any doublers in action, so you've got fewer phases contributing to the overall VRM design. This design would provide a maximum of 400 A in total which is more than enough for the flagship 9900K at peak loads. The total system power observed was a little on the higher side with this motherboard as compared to the MSI MEG Z390 Godlike. As for its performance in AIDA64's memory benchmark and Cinebench R15, the scores were comparable to the Z390 Godlike. Only the AIDA64 scores showed a noticeable difference. There's no dearth of features on the Maximus XI Hero (Wi-Fi) but it lost out primarily due to the higher power consumption during the OC phase.
Best Buy: Gigabyte Z390 Aorus Pro (Wi-Fi)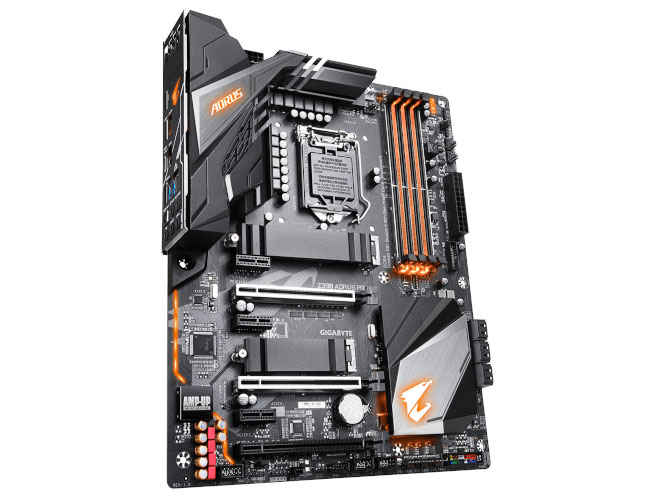 Gigabyte's Z390 Aorus Pro is a good motherboard with ample amount of features that are relevant to the mainstream audience and not as much for overclockers. It's idle state power consumption is slightly higher than the Maximus XI and at peak load it is a bit lower. During overclocking, we did face a few issues with going past 4.9 GHz and even when we hit 5.0 GHz, there were a few freezes mid-benchmarks. If you're not going to be aggressively overclocking, then this is a pretty stable motherboard and is priced not too high. This makes it a good board for enthusiast builders.