We recently had the opportunity to give WWE 2K20 a whirl about a week before it's officially out on the 22nd of October. Here are our first impressions.
WWE 2K20 is the first game that's being made from the ground up, entirely by Visual Concepts, so we expected a few things to go wrong. But it looks like only a few things actually went right this time around.
Story
Yes, there is a story. They worked on making the single-player career mode better in WWE 2K19 and we quite enjoyed the story. It could have used some work and improvements, but overall, it was a good experience. Unfortunately, we don't see those improvements in 2K20. There may be more content, but the writing seems to have gone down in quality. And that's without mentioning the game's graphics.
WWE 2K20 is focusing a lot more on the women's evolution and the rise of the four horsewomen, Bailey, Sasha Banks, Charlotte Flair and Becky Lynch in this iteration of the game, with Becky Lynch even sharing the cover of the game with Roman Reigns. There will be a game mode dedicated specifically to the rise of the individual horsewomen that players can play through, featuring iconic matches from their careers. It's nice to see the female wrestlers get recognition for their talents, it's just unfortunate that the game itself doesn't do them justice. Most of them are barely recognisable.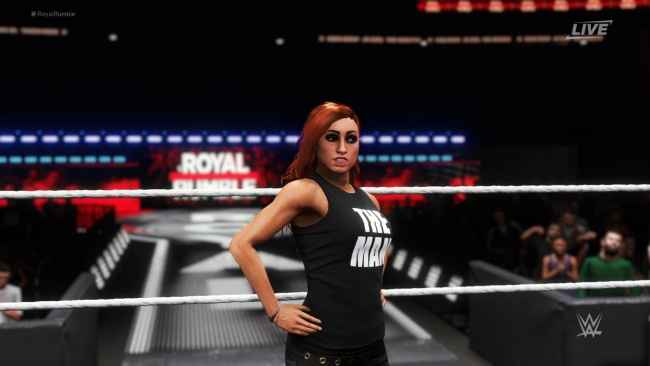 But let's move on to the gameplay.
Gameplay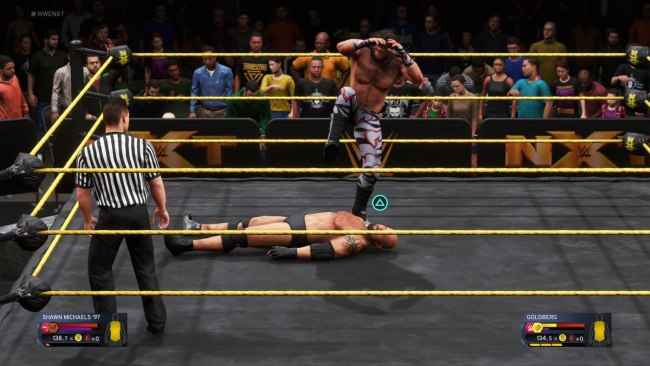 For the most part, it's about the same. However, they've made changes to the control scheme. This can take some getting used to because the controls have been the same for as long as we can remember. The biggest change we noticed right off the bat was the change of the reversal button from R2 to the Triangle button. It took some getting used to, but ultimately it didn't make too much of a difference. The goal here was to supposedly make the game less challenging for newer players to the game. To that end, they've also made changes to the system. There's now a stamina resource system, where you have bars of stamina. Each bar allows you to use a reversal. If you're out of bars, you can't use reversals anymore. This can get quite frustrating at times, where you're being pounded on and you literally can't do anything except lie there and take the beating. They've also gone and made things that used to be single button actions into multi-button actions. Finishers for example, which used to be the Triangle button, is now the Square + X button, and this makes no sense to us. It could be a better system, but the first impressions weren't that great. Maybe we're just accustomed to the old control scheme. We'll give it some time.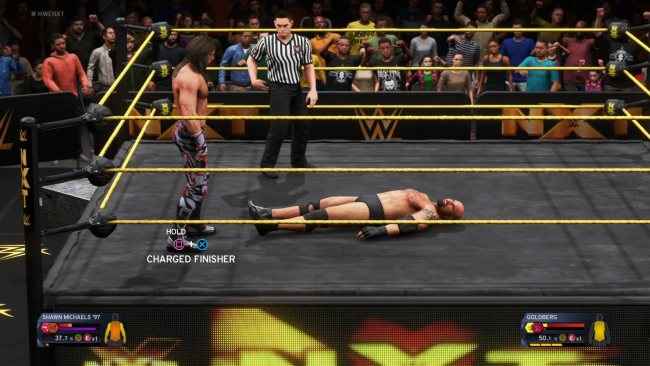 Graphics

We're not going to lie, there are times where WWE 2K20 looked like it was a PS2 era game. It actually does get that bad. Then there are also times where it almost passes off as the real thing, but these moments are few and far between. They've changed the menu from the minimalistic one 2K19 featured. We didn't mind this change at all.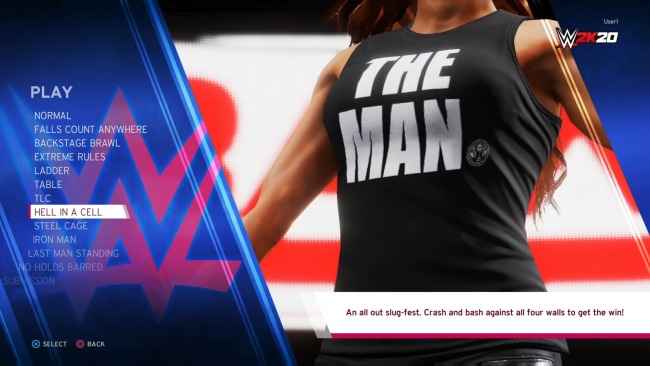 Many superstars look like they have the same body structure that has been slightly customised to look more like them. Very few of the faces actually looked accurate, and don't even get us started on the hair. Overall, it looks like the visual quality of the game has gone down a few notches since the previous game.
Audio
Well, WWE won't get the Superstar songs wrong, so that's fine, commentary is also fine, but can get a bit annoying at times, especially when you're doing the same action and they keep repeating the same thing over and over. There is apparently a lot more voice acting in the single-play career mode with over 40 WWE superstars contributing. But like we mentioned above, the writing is pretty atrocious.
WWE 2K20 preview verdict
Things are not looking too hot for WWE 2K20. Career mode now lets you create female wrestlers as well, which is nice we guess. But that's about it. They've actually removed a game mode. Create-a-championship will be patched into the game later.
If you've got WWE 2K19, you probably want to stick to that for the time being. They should have taken an extra year on this one.