The 30 best Windows Phone games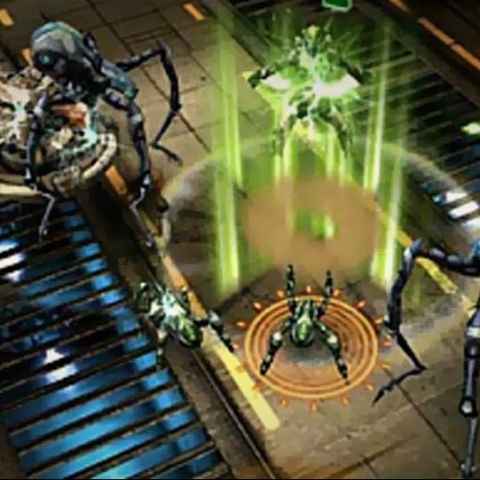 Windows Phone is coming into its own as a gaming platform—here are the games you must play now.
Don't let anyone tell you otherwise: While virtually no one was looking, Windows Phone 7.5 has fast become a great gaming platform. A few key developers—notably Zynga and OMGPOP, among others—aren't on board yet, but many of the big ones are. Windows Phone is even racking up some exclusives you can't get on Android or iOS. The best part: All the games listed here look great and play smoothly. Don't let Windows Phone's current lack of support for dual-core CPUs get to you.

It's only going to get better from here as well. Thanks in large part to Nokia's buy-in with Windows Phone, both EA and Angry Birds-developer Rovio have committed to accelerated Windows Phone releases that will closely match those of Android and iOS phones. Upcoming titles from EA include Madden NFL, NBA Jam, Tiger Woods PGA Tour, FIFA, and Mirror's Edge, among others.

Then there's the Xbox Live connection, which you can only get on Windows Phone devices. If you've already got an Xbox 360, don't miss Xbox Companion, a free app that lets you search for games, music, TV shows, and movies, and then cue them up on your Xbox from your phone. Several of the games below include the ability to link up the Windows Phone version to the comparable Xbox 360 title in order to unlock additional gameplay options. And recently, Windows Phone Marketplace hit 100,000 total apps. Not all of those are games, but that's a significant milestone, and yet more proof that this platform has legs.
But all of that is aside from the main point: Gaming. Here are the best 30 games we've found for Windows Phone 7.5 devices. At this point, including Angry Birds ($0.99) is almost like cheating, so we won't. (It's great; just get it if you don't have it.) I tested every game on a Samsung Focus 2 ($79.99, 3 stars), which has a 4-inch screen and a 1.4GHz processor, and runs Windows Phone 7.5 (Mango). Most Windows Phones cluster right around these specs, so yours should be just fine.

Note that you can navigate the story either by clicking through the slideshow, or by reading it as a multipage story, via the Next links or the above table of contents. And feel free to make suggestions in the comments section—we really want to know what you think.
Next: Adventure >

Assassin's Creed
$4.99
This smoothly animated, three-quarter perspective action adventure game brings 12th-century Middle East to life. Encompassing the Third Crusade, Assassin's Creed looks, sounds, and feels like a proper adventure game—complete with cinematic cut scenes, six short and long-range weapons, and a series of mini-games. It also has a killer atmosphere.

The Harvest
$6.99
The Harvest is an action RPG with cinematic cut scenes, a dystopian sci-fi future setting, and an atmospheric orchestral score. The Harvesters are a race of aliens that create crude cyborgs out of humans and animals; your job is to stop them, using mechanized infantry units. A well-balanced combination of enemy fighting, exploring, plot development, and intrigue make this game worth its higher-than-usual price.

Splinter Cell: Conviction
$4.99
Splinter Cell: Conviction is a convincing take on the action adventure series, with beautifully rendered cut scenes and a smooth frame rate. You play Sam Fisher, a Special Forces operative on a mission from Iraq to Washington, all in an effort to rescue your daughter. Eleven levels, eight locations, gorgeous graphics, and stealth-mode gameplay add plenty of dynamics to the action. Copyright © 2010 Ziff Davis Publishing Holdings Inc.
Arcade

BulletAsylum
$2.99
BulletAsylum is a fast-paced arcade shooter with a pulsing trance soundtrack and throwback, vector-style graphics. Arcade, Survival, and Architect game modes keep things interesting, along with dozens of power-ups and customizable rules. Sometimes a mindless space shoot-em-up is all you need. This is a good one.

Chickens Can't Fly
$2.99
This wacky game takes place in five different laboratories, where you can conduct experiments with various goals. You use the phone as a giant tilt and brake control, in order to help guide your chicken around obstacles and toward coins. As one commenter put it in Windows Phone Marketplace, chickens can't fly, but they can sure fall.

Doodle Jump
$2.99
It's a platform game on autopilot, done with pencils and graph paper. Bounce your way up each level at high speed. Recent additions include new monsters, power-ups, platforms, bonuses, and extra themes. Doodle Jump was the top-selling smartphone game of all time until Angry Birds took the crown.

Fruit Ninja
$0.99
It's not just a game—it's a (messy) phenomenon. And it's also a heck of a way to let off some steam to boot. Slash and dice your way through pineapples, watermelons, bananas, and other produce with samurai swords. The developer calls Fruit Ninja the "messiest and most satisfying fruit game ever." Who are we to argue with that kind of claim?

GeoDefense Swarm
$2.99
This new version of the popular tower defense game lets you build mazes this time around, instead of just following a pre-determined path. The game includes 30 levels, plus one 'Endless Level' for each difficulty group. It also looks sharp, with old-school vector style graphics and a translucent, hexagonal board layout, plus minimalist sound design.

Gravity Guy
$2.99
This is a highly stylized scrolling platform game with a nifty hook: Gravity Guy can walk on ceilings as well as floors, thanks to his ability to "flip gravity." The game auto-scrolls; you tap the screen whenever you want to flip from walking on the floor to the ceiling, or vice versa. It quickly becomes obvious why you need to do this—a lot. Three worlds, three game modes, and 30 levels give you plenty to do for your three bucks. Copyright © 2010 Ziff Davis Publishing Holdings Inc.

iStunt 2
$2.99
One of the most enjoyable original series we've tried recently, iStunt 2 puts you on a snowboard in obstacle-filled courses. Tilting the phone lets you steer and aim the board, while swiping down and holding the screen lets you crouch and duck. The catchy level music adds to the sense of urgency and fun. Floating mountains, gravity inversion, and zero gravity areas ensure things are never too easy.

Juice Factory
Free
Juice Factory sounds industrial, but there's nothing factory-like about the way you feed the juicer: You hurl steak knives at floating fruit. Sounds like an HR nightmare to us. Touch input lets you adjust the angle and power of your throws. If you need an entirely free game, this one's a keeper, with over 180 levels, two game modes, and worldwide online leaderboards.

MiniSquadron
$2.99
Fly a tiny fighter plane into combat with the enemy—lots of them, actually. Use the control pad and fire button to stay on target. Execute loop-the-loops and other acrobatics with the on-screen controls. And above all, make sure you don't stall the plane. Nine levels and 60 unlockable flying machines rev up the addiction quotient.

Plants vs. Zombies
$4.99
As with Angry Birds, it's almost impossible to make a list of the best games without Plants vs. Zombies—and with good reason. The Windows Phone version is equally awesome, with 26 zombie types, 50 levels, four game modes, 20 mini-games, and a plant and zombie almanac for learning more about it all. Fifteen in-game achievements give you something to shoot for besides zombie heads.

Rocket Riot
$4.99
Got a bazooka? You do in Rocket Riot, a side-view shooter full of power-ups, destructible walls, and regenerating maps. Exaggerated 8-bit pixilated backdrops and self-parody music get you in the mood, but the actual sprite graphics are sharp and smooth. It's a little bizarre, yet strangely addictive—something we could probably say about many of the games on this list.

Sonic 4 Episode I
$4.99
It's the radioactive blue hedgehog, and it's on Windows Phone. Sonic plays just as well here as it did on Sega consoles, with smooth animation and (for some of us) nausea-inducing flips and rolls, even just in 2D. Gamers who cut their teeth on a Sega Genesis won't need any convincing for this one.

Civilization Revolution
$2.99
The Civilization series may be 20 years old, but thanks to a stellar fifth incarnation on the desktop, plus re-imagined Revolution versions on consoles and mobile devices, it keeps going strong. The Windows Phone version satisfies, with 16 civilizations, multiple difficulty levels, several tutorial modes, four victory conditions, and a tool for creating your own scenarios.

Fusion: Sentient
$2.99
A cinematic real-time strategy game set in the future, Fusion: Sentient runs at a slower pace than Starcraft, but it can be just as engrossing. It lets you build an army of robot warrior units from three base classes, which you can then use to fight enemies across the galaxy and figure out how an ancient race ties into the story line. You can even link up Xbox 360 sentients with your phone, or vice versa.

Pocket God
$2.99
Imagine if the creators of South Park made Dungeon Keeper, and you'll have an idea of how Pocket God works. Create life or extinguish it; manipulate your islanders, or even torture them. It's a few bucks more expensive here than on the iPhone, but it's still worth it. Even if it's a little sadistic.

Sid Meier's Pirates!
$2.99
The return of an old 8-bit computer favorite, Sid Meier's Pirates! is a worthy download for Windows Phone. Pilot one of 27 ships, assemble your crew of bandits, and head off in search of treasure. Go on rescue missions or tussle with local thugs. It's primarily a strategy game, although the touch controls let you counter and parry your opponents in taverns and on board ships, as well as in the Governor's Mansion. Call the game a pirate simulator, and you wouldn't be far off. Copyright © 2010 Ziff Davis Publishing Holdings Inc.

Feed Me Oil
$0.99
See those strange monsters? You need to feed them oil from a broken pipe. This surreal take on a level-based puzzler transfers nicely to Windows Phone, with a killer piano and jazz-based soundtrack, and lovely, hand-drawn and painted art backdrops for each scene.

Gerbil Physics
$2.99
This game is a lot like Angry Birds, with one key difference: Instead of hurling birds at pigs with a slingshot, you place bombs and other explosives on the screen to topple gerbils. Microsoft Studios promises the "gerbils will respond exactly as they would in real life," thanks to an advanced physics engine. Let's hope Microsoft didn't actually test this in any way.

Ilomilo
$4.99
Don't you hate it when you and your friend get separated? This 3D platformer pits ilo (lower-case intentional) against numerous challenges in an effort to reach milo (lower-case intentional) at the end of each level. Sometimes, it's the other way around. A rotating camera, three dimensional puzzle solutions, and on-screen control pad make it deceptively complex, but still easily accessible.

Kinectimals
$2.99
This one is a kid's game, but it's pretty amazing. (And no, it doesn't require Microsoft Kinect.) On the island of Lemuria, you can play with and care for a cheetah, black panther, African lion, royal Bengal tiger, or African leopard, with the ability to unlock more animals as you progress. Gorgeous graphics and a smooth, orchestral soundtrack really show off your phone's power.

SniperBoy
$0.99
BotWorld is in trouble, and only, um, SniperBoy can save it. This game looks like a sci-fi shooter, but it's really a puzzler. Destroy all the robots in the infected city to advance to the next level; there are 50 in all, with five different settings, plus 20 so-called "power-levels." Conserve your shots, and watch out for the nasty ricochet effect.

Survivalcraft
$3.99
This game is strikingly similar to Minecraft. But since Survivalcraft delivers the same awesome sandbox game play—right down to the retro-themed 3D graphics, object building from mined materials, and open worlds—it's good enough for us. You can also build a shelter, share your worlds online, and hunt and make traps. The latest version features gunpowder, explosions, and fire, and magma now works as a fluid.
Racing and Simulation

Glyder: Adventure Worlds
$0.99
This 3D hang glider game puts you in control of Eryn, flying explorer extraordinaire trapped in another dimension, in a quest to collect as many crystals as possible (along with 30 achievements). Few games deliver a sense of open space and wonder like this one, and the new age-style soundtrack certainly contributes to the effect.

Hydro Thunder GO
$4.99
First launched in the arcade and on the Dreamcast as Hydro Thunder, Hydro Thunder Go is the latest edition of the fast-paced water racing game. The phone's tilt controls and built-in force feedback (via the vibration feature) make it a natural for controlling racing boats. Rocket power, an advanced physics engine, nine levels with different events and challenges, and beautiful graphics keep things interesting.

NFS: Hot Pursuit
$4.99
Need for Speed: Undercover was good, but the follow-up is even better. You get 20 cars, 24 tracks, night modes, and 48 cop and racer career events. Hot Pursuit mode is one of the best features of the long-running series—one of this author's favorite games ever on the PC is Need For Speed: Most Wanted. In this version, though, you can also be the cop as well as the racer. None of that would matter if the game wasn't any fun, but, fortunately, NFS: Hot Pursuit keeps the action and sense of speed intact.

Old School Racer
$0.99
Like iStunt 2, but with motorcycles and a heavy metal soundtrack. Jumping over lava, flying through the air, sliding on ice, and navigating rotating platforms are just some of the challenges you'll face. An interesting twist: You can use the phone's tilt controls for rotating the bike, or use the on-screen controls entirely. Either way, bring Dramamine.

Rise of Glory
$2.99
In this unbelievably realistic World War I fighter simulator—reminiscent of the old Red Baron game on 386 PCs, but with much better graphics—you pilot your plane against enemy aircraft in real time. Play in either single-player Campaign or Quick Match mode. The smooth frame rate, realistic aircraft physics, and rapid-fire gunshots pull you in.