Tetris has a new home with the producer handing over licensing rights from EA to N3twork, a studio composed of ex ngmoco veterans. Now more than ten years ago, EA introduced the first Tetris game for smartphones, and they were an overpriced cash grab. Over the years, there were multiple apps released, all stuffed with unnecessary microtransactions. Now, all these apps have been pulled from the stores, and N3twork has released a new version of Tetris.
Tetris Gameplay
Tetris is one of the most popular video games of all time. It's a very simple game, and the classic version of Tetris. There are five themes available at the moment, and you can set an avatar. The leaderboards are also minimal, with no global or local rankings, the only person you can beat on the board, is you. It costs Rs 399 to disable ads, and that is the only microtransaction on the app. Now the gameplay is close to the classic version. You can save a single block on hold for later, and the rest keep coming down. Getting too many rows too fast means that the pace increases too quickly. Unfortunately, the game suffers from the same problems that plagued the original Tetris on smartphones over ten years ago. There are mis taps aplenty, and rotating the blocks is not extremely accurate. At times, you may just propel the block on a downward journey at just the wrong moment. So yeah, the tactile feedback of the physical buttons is a major missing feature for this particular implementation. Even a simulated rotate button, available as an option would have easily solved this problem. It is not a fully fleshed out experience, and not meant to be, which makes the price for removing ads kind of steep. But then, Tetris has always been expensive.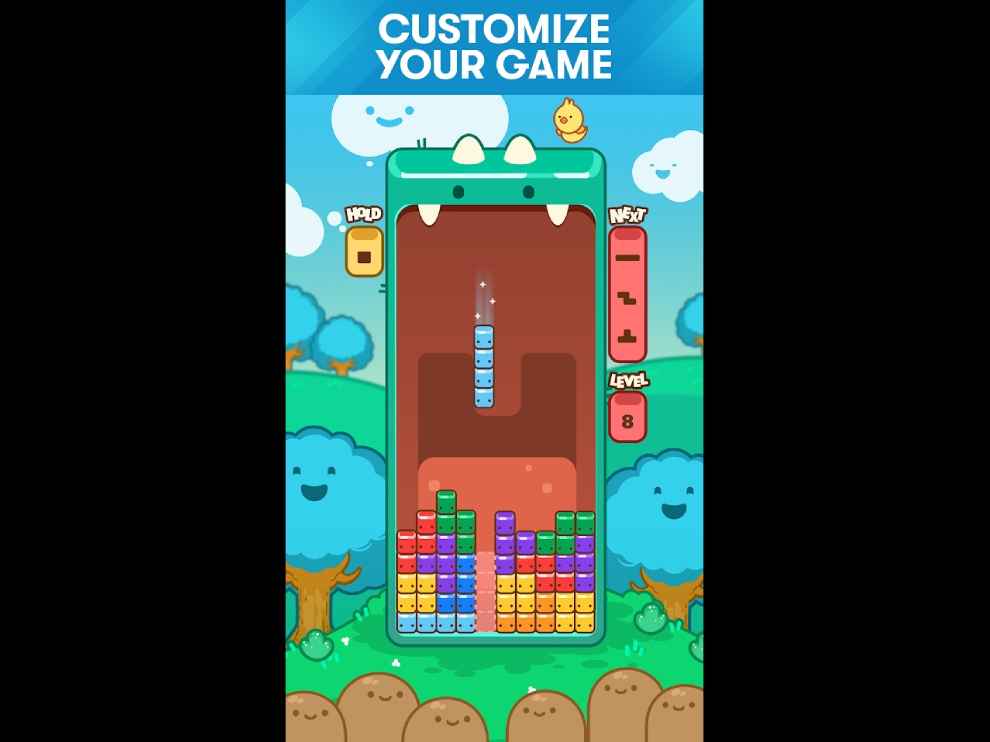 Tetris Verdict
It is simple, yet difficult for casuals and hardcore Tetris players alike. The game already has over 100,000+ downloads on Google Play Store. They also have a PVP Survival mode which is very exciting if you wish to challenge your friends. Thing is, the Tetris app on the store right now is just a teaser for the upcoming Tetris Battle Royale game by the same developer, N3twork. However, if you want to play a Tetris game right now on mobile platforms, this is the only official version. And just like the initial release, it just about works.
SKOAR - 5/10
MOAR
Publisher: N3TWORK Inc.
Developer: N3TWORK Inc.
Platform:Android & iOS
Price (if applicable): Free