India just hosted its first ever ESL One DotA 2 championship, a major milestone for the Indian competitive gaming scene. At the event, I had the opportunity to sit down with Frank Soqui, Vice President & General Manager, Gaming at Intel Corporation, Lee Machen, General Manager, Gaming Sales at Intel Corporation and Prakash Mallya, Vice President and Managing Director, Sales and Marketing Group, Intel India to understand the Intel perspective on gaming in India.
(Left to Right) Frank Soqui, Lee Machen, Prakash Mallaya
Seated in the press booth just next to the massive ESL One stage, the four of us got comfortable to speak about Intel's big strides in India over the last two years. During their collective media briefing, Lee Machen had stated that it was two years ago that Intel really started to aggressively push their gaming efforts in India. This served as a great starting point for our conversation. I asked the three gentlemen as to what, in their opinion, changed within India for Intel to start focusing on the gaming segment here. In response, Lee said that from 2016 to 2017 and then from 2017 to 2018, Intel was looking at a 20 to 30 percent growth from global markets, however, in the same period, the Indian market grew by 2x and even 3x. Adding further, Frank Soqui added that they expect ESL One Mumbai to be a trigger point for even higher sales in the country.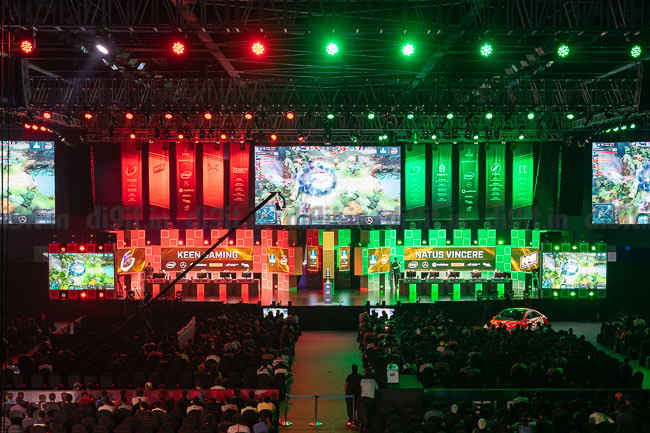 Intel expects that ESL One Mumbai wouild lead to a major boost in Gaming PC sales
Even with a rapidly growing gaming audience, Frank tells us that the most in-demand processor amongst Indian gamers continues to be their Intel Core i5, with the Core i7 not being too far behind. The split between the two is a very close 64-40 in favour of the Core i5. When asked if lowering the price on the processors would help the adoption of higher-end Intel CPUs, Frank had something very interesting to say. He said that "with new gamers, first time buyers, they look at price first, so we're trying to make sure that with our Core i7s, working with OEMs, perform to the minimum expectation of the gamer. This is because when you buy on [the consideration of] price, and then you get it home and it doesn't perform the way you want, everything is going to seem too expensive, even though at the moment, you thought the price was good." I guess it didn't really answer the question of whether Intel thinks they would sell more high-end processors in India, it did shed light on a very important aspect of how we look at our purchase decisions. While the cheaper Intel Core i5 processor may still hold a majority in the Indian gaming market, Lee added that in India, gaming laptop sales far outpace the numbers racked up by gaming desktop. This is despite the fact that for the same specification, in most cases the laptop would be far more expensive than its desktop counterpart. Prakash Mallaya further added that in the desktop space, the share between pre-built systems and DIY machines was fairly homogenous. This makes sense as OEMs have been lowering the price on their pre-built machines in order to compete with the otherwise lucrative build-it-yourself market.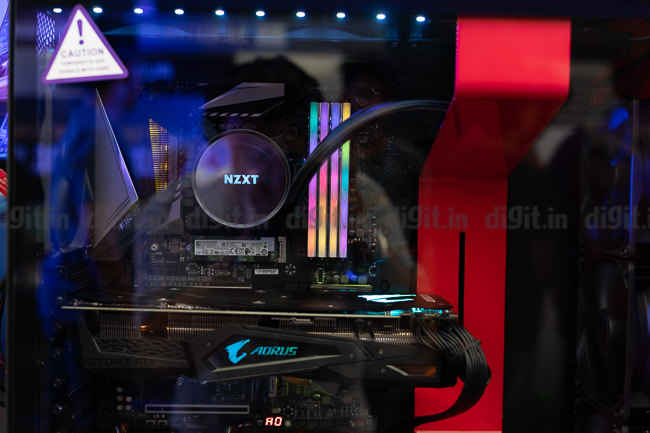 DIY and pre-built gaming PCs have a homogenous share in the Indian market
ESL One Mumbai was a big milestone in the indian gaming scene and the three gentlemen from Intel were extremely pleased with this fact. Afterall, Intel is a close partner of ESL and at the venue, the chip maker had a massive pavilion that showed off all the multiple ways in which Intel processors were enabling unique gaming experiences. Given this big achievement, we asked Frank, Lee and Prakash whether this was a sign that Intel's own Intel Extreme Masters could soon be coming to India as well. To this, Lee said that Intel has no plans of adding any new cities to the four-city roster for IEM, but the company has always been open to rotating the cities, based on certain considerations. "As much money as Intel makes, we're absolutely responsible about how we spend it. And then there's a whole bunch of other criteria to consider. How big is it [gaming market] growing here? What infrastructure is available here? What are the advertisers who want to be part of what we're doing and how they feel about it? I mean, because we don't do it just to have an event. We're doing it because we create an activation opportunity for sponsors and PC manufacturers and the the software companies that want to be here, right, but it's not done independently. We do that in the partnership. That's true. It's not an easy thing to answer," added Lee. For Intel Extreme Masters, the venue cities are chosen based on careful evaluation of multiple logistical factors, along with the size of the gaming audience in the city/country and the number of viewers they can get for the livestreams. Lee says that for the Sydney leg of Intel Extreme Masters, they get a double digit million number of people viewing the live stream. In essence, his remarks concluded with that India still has some ways to go before an Intel Extreme Masters is hosted here, but we are definitely on the right path.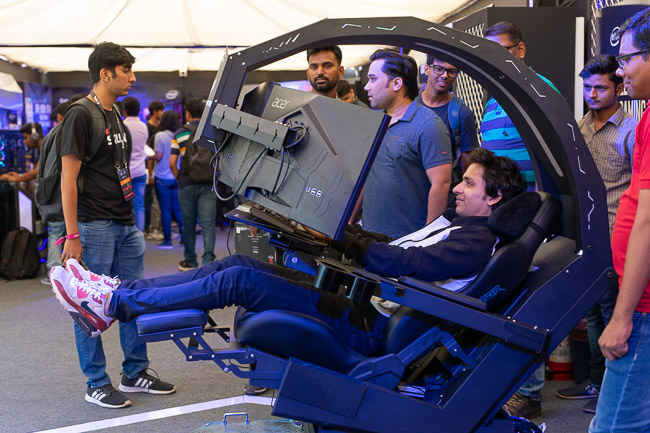 Gaming is going to be big in India in the coming years
To conclude our conversation, I asked them about when we could expect Intel to participate in our Make in India program, about when Intel would set up a fabrication facility in India. A coy smile later, Frank said "we are not announcing anything today," followed by Lee adding that "it is going to be a very very long time before that happens."