We had a chance to have a chat with the winners of PUBG Mobile Club Open India finals, Team Soul. They, along with Team IND and Team Indian Tigers will be representing India in the PUBG Mobile Club Open 2019 Spring Split Global Finals, which will be held in Berlin next month. Team Soul's players include 22-year-old Team Leader Naman Mathur (Mortal) who plays in a support role, 20-year-old Yash Soni (VipeR) who is the DMR specialist, 17-year-old Mohammed Owais Lakhani (Owais), an assault specialist, and 20-year-old Harpreet Janjuha (RonaK) who is the team's Sniper.
In our quick conversation with the players and their in-game leader, Mortal, we chatted about their competition strategy, the rise of eSports in India and PUBG addiction. Here's an excerpt of that conversation.
Digit: Congratulations on winning (PUBG Mobile Club Open) finals. Well played. It was a hard fought victory.
Team Soul: Thank you so much.
Digit: So off to Berlin, or is there any other tournament that you guys will be playing before that?
Team Soul: No, We'll directly be going to Berlin next for the Global Finals.
Digit: Have you guys got a strategy in mind for the finals yet?
Team Soul: Ermmm… not yet. We're waiting to find out which teams are going to be in the final. After that we'll work on a strategy.
Digit: Any specific team you guys got your eye on?
Team Soul: Every team! (laughs)
Digit: How's the confidence level of the team right now? How's the Josh?
Team Soul: (laughs) Ek dum high! We are very excited to be headed to the finals!
Digit: There is a lot of money involved, and you have already won a sizable amount by winning the Split India finals. What do you plan to do with the money.
Team Soul: The first thing we would do is upgrade our streaming setup since we are all streamers. The rest of the money we will spend on our families.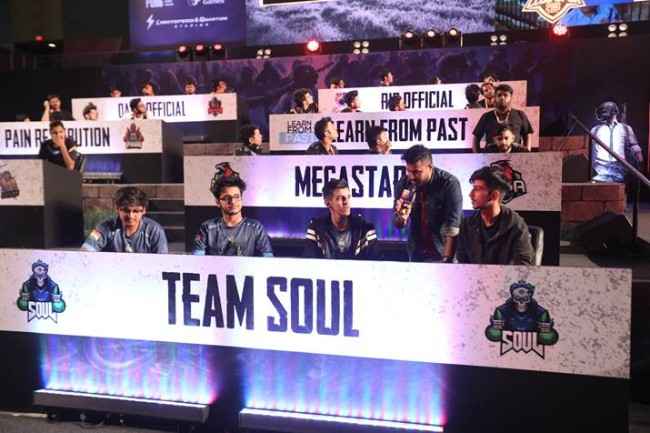 Digit: So what do you guys think about the rise of eSports in India? It's become quite popular thanks to PUBG Mobile. How do you think it can be improved further?
Team Soul: Currently, I (Mortal) believe that eSports cannot be a legitimate career option. There's only one game, which is PUBG Mobile that has spent a lot of time and money to arrange such an event in India. So one can say that this might be the start of eSports in the country. This will become a career option only when other multiplayer games start investing similarly in the Indian market.
Digit: So there is a lot of hubbub around PUBG addiction, what are your thoughts on this?
Team Soul: Addiction is something that can be controlled by that person itself and if you play it for fun. If it's a kid, parents have to be strict regarding it. Maybe they could give the phone to the child for two or three hours, but that's it. Maybe this is the only way that the addiction can be controlled. As far as teenagers or adults, they have to control it themselves. They have to understand that playing the game for so long is not good for them.
Digit: As professional competitors, how long do you play the game for?
Team Soul: On a competitive level, the game is much more about strategy. So all four of us are YouTube streamers. So, for practice, we usually warm our hands up. That helps keep our aims stable and only then do we play. All of us usually play for three hours, or two hours in one stream. When we aren't streaming, we don't play, but we do discuss strategies.
Digit: So besides PUBG Mobile, are there any other games that you like playing?
Team Soul: Not right now because we are in the middle of a competition. After the finals, we'll try some other games. I mean, we are streamers, so we have to try out other stuff.
Digit: Before PUBG, what were you guys playing?
Team Soul: Nothing actually, we met through PUBG. Our YouTube career started off with PUBG.
Digit: What are your long term plans? Are you planning to stick with PUBG Mobile, or are there other games you have an eye on?
Team Soul: That depends upon the market and the gaming companies which want to invest in India. Right now it's only PUBG, and we know that we can adapt to any other game. This is something that's unpredictable. Some other game can come up with a tournament and then all four of us can try to play that game. The general consensus among us that we will try and adapt to that game.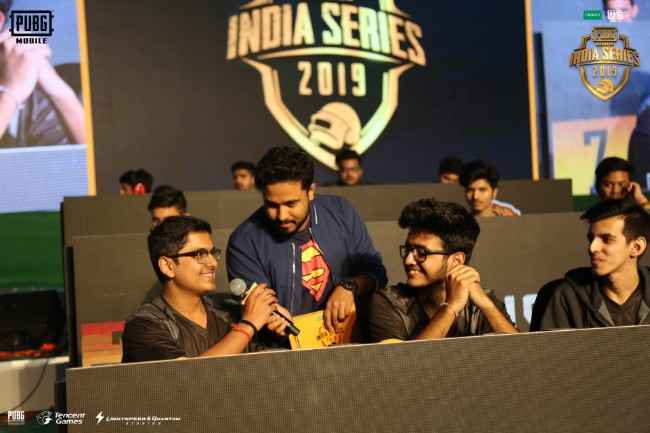 Digit: Have you guys played Call of Duty: Mobile yet? What do you think of the game?
Team Soul: The official version of the game is still in Beta. We'll wait for the full version of the game to release before we try it. We feel PUBG Mobile has done a pretty good job in bringing the Team Death Match mode to the game. We played that mode a lot. Many people are playing this mode because it's quick. It's like a 10 minute match.
Digit: So out of curiosity, what phones are you guys using to play the game?
Team Soul: We prefer playing on the OnePlus 7 Pro.
Digit: So during the tournament, are you guys given other phones to play on, or are you allowed to carry your own phones?
Team Soul: It depends on the sponsor. Vivo sponsored the PMCO championship, so all of us were given a device so that there aren't any complaints and everyone has the same device to play on.
Digit: So when you get a new phone, do you find it very difficult to adapt to it?
Team Soul: We usually need like a day of practice, and that's enough time for us to get used to it.
Digit: Final question, do you have any advice you have for noobs who want to become professionals?
Team Soul: The only advice would be to improve in the game because that's the only way you can grow competitively. We are at a level where we still learn from Indonesian and Chinese teams. They should do the same. They should watch their videos, and apply it in PUBG Mobile.
Digit: That's all guys. Wish you the best and make India proud!
Team Soul: Thank you! We'll do our best!
Work from home seamlessly with Airtel Xstream Fiber's 1Gbps internet speed and top-notch benefits
Previous Post