Gaming on cloud - The future of gaming?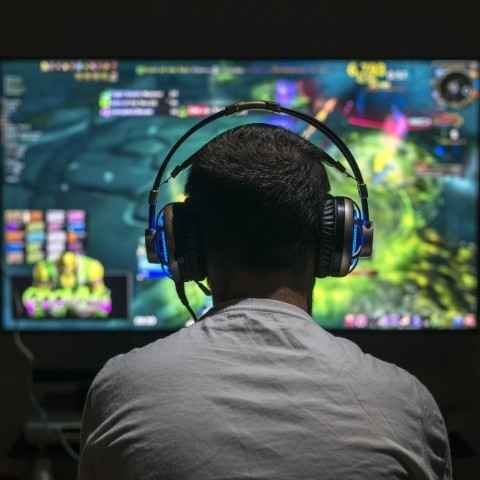 It would be an understatement to say that video games have changed a lot over the last couple of decades. From simple pixels barely representing what they were supposed to, games have become hyper-realistic with character models that look and react just as you would expect them to.
However, while the games themselves may have changed quite a bit, the way we play them have remained more or less the same. Gamers are generally restricted to a fixed device — be it a PC, console or a smartphone. This means that if you are playing a game on your PC, and continue playing on a TV or your mobile device, you can't. Some manufacturers tried to solve this problem, but weren't exactly all encom. For example, Microsoft has its Play Anywhere service that lets players play select games either on their Xbox One console or on their PCs. Sony has Remote Play that lets players switch from their PlayStation 4 console to the PlayStation Portable.
This is where game streaming services such as Google Stadia or Microsoft's Project xCloud will come into play. While Microsoft is still testing its service, Google plans to roll out Stadia by the end of the year. Unlike other gaming devices such as PCs or consoles, the main brunt of processing required to play games isn't done on your device. Instead, a game streaming service provider will do so at its own data centres.
So what does that mean? Well, with the streaming option, you wouldn't be required to own dedicated, high-end gaming hardware that you usually have to in case of PCs or consoles. Any gamer would tell you that even the best gaming hardware becomes obsolete at some point and then they have to shell out a lot of money for a new one. With game streaming, all an end user needs to have is an input device, a display, audio output and a stable, fast internet connection as well as low latency.
The benefits of game streaming don't end here. You don't even need a specific controller in order to play the games. Google has said that its Stadia service will work with existing controllers or even with keyboard and mouse. However, the company has also demoed its own Stadia controllers. This controller looks a lot like your Xbox or PlayStation controller, but you get a dedicated Google Assistant button as well as a microphone. Furthermore, the controller will be able to directly connect to Google's servers via Wi-Fi. This should reduce the issue of input lag which could spoil the gaming experience. Since the controller is connected to the cloud, it can easily recognise when you switch from one device to the next (for e.g: Your PC to your smartphone) and continue your gaming experience seamlessly. As for the display, Google notes that almost any display can be used to stream your games. This includes your PC, TV or even a mobile device like your smartphone or tablet.
As mentioned earlier, high speeds and low latency are vital for a smooth cloud gaming experience. We're already at the cusp of getting extremely high speeds and very low latency thanks to 5G connectivity. 5G connectivity is slowly being rolled out in certain parts of the world. If you think that the technology is only feasible in countries like the US, Japan, or South Korea, you might be surprised to know that Airtel has already conducted 5G trials in India. During their trials, a maximum throughput of more than 3Gbps was achieved with an end-to-end network latency of 1ms. This means that 5G should ensure that you are ready if Google decides to up the ante by offering higher resolutions and frame rates in the future. As far as the current 4G tech goes, a report for Ookla notes that Airtel 4G offers the fastest 4G speeds in India.
Having said that, Indian gamers will have to wait a while for their chance to play on Stadia. Google plans to launch the service in select countries first that includes the U.S., Canada, U.K. and much of Europe. So while Google prepares to launch Stadia in the country, telecom networks like Airtel will have sufficient time at hand to pave the way for 5G and pave the way for a new way to game.
[Brand Story by Airtel]