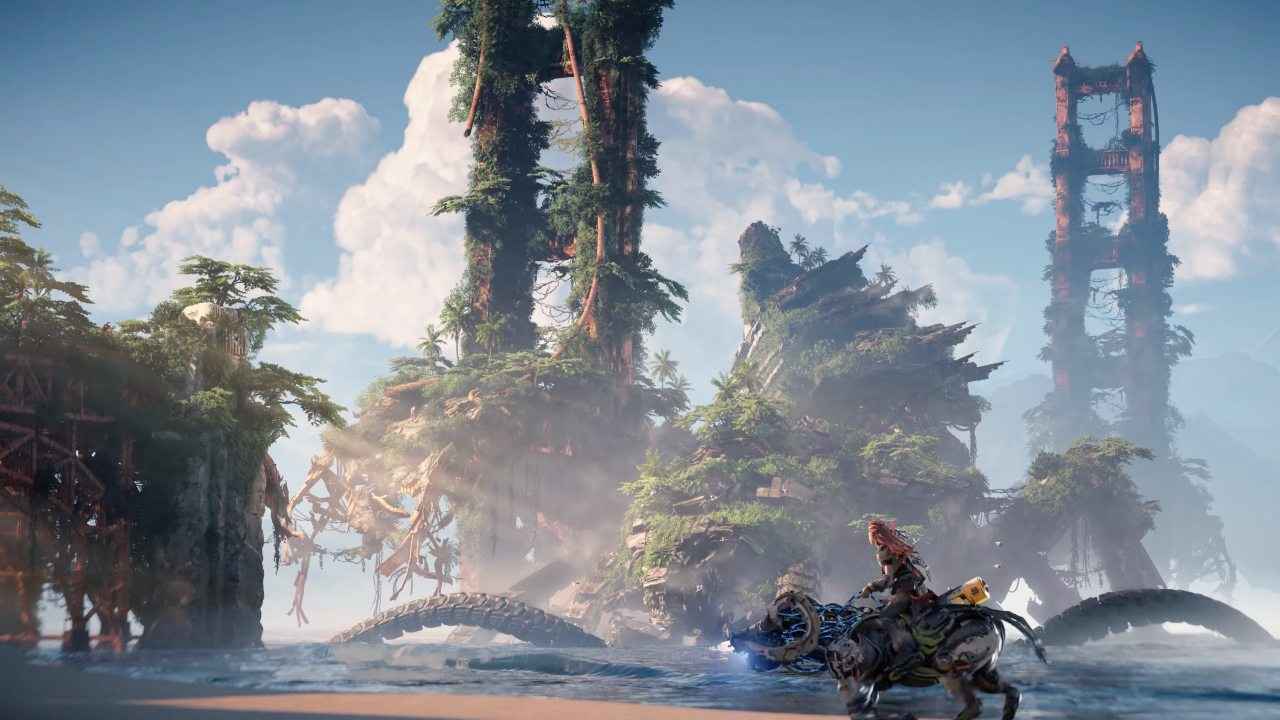 HIGHLIGHTS
February is a very jam-packed month for video games.

We have AAA games like Horizon Forbidden West, Elden Ring, Dying Light 2 and more launching in February 2022.

We also have highly anticipated games like Sifu and Crossfire X releasing in 2022.
If you are a gamer, then be prepared to burn a crater-sized hole in your pocket as some of the most anticipated games of 2022 are launching in February 2022. With the chip shortage hindering gamers from grabbing a PS5 (review) or Xbox Series X (review), the silver lining is that a lot of these games are available on the previous-gen consoles, the PS4 and Xbox One, as well. So, if you are looking to hibernate for a few hundred hours with a bunch of new games, February is the month where you cash in on your pending leaves from work or take a break from your studies. While there are many games releasing in February, we've shortlisted six games we can't wait to get our hands-on.
Sifu
Platforms: PS4, PS5 and PC
Release Date: 8th February 2022
Price: Rs 3,330 for Console, Rs 939 for PC
Fans of beat 'em up action-adventure games have been waiting with bated breath to get their hands on Sifu. The game features the Pak Mei style of Kung Fu and from what we've seen of the game, the combat looks superfluid. The developers behind Sifu, Sloclap released Absolver in 2017 which was yet another hand-to-hand combat game with some truly complex gameplay mechanics that one needs to master. Beating Absolver was nothing short of satisfying for fans of the game. However, it looks like Sifu will be more accessible to a larger audience with simpler controls. Sifu also implements some rogue-lite elements in its gameplay. When you die, you age a few years and this is where you can upgrade your character with new abilities. The tradeoff is that when you age, you have less health until you get really old and hit game over. If you love martial arts movies or have been craving a game like Rise to Honor, then this is definitely one to check out.
Horizon Forbidden West
Platforms: PS4, PS5
Release Date: 18 February 2022
Price: Rs 4,999
Calling Horizon Forbidden West one of the most anticipated games of 2022 would be an understatement. Horizon Forbidden West is in for review and we can't wait to fire up the game and continue Aloy's journey in the post-apocalyptic world overrun by machines. We had a chance to talk to the developers of the game about the story and they told us that while we shouldn't expect Witcher 3 level of choices in the game, there will be some decisions that Aloy takes which will alter the course of her action even though it leads to the same final outcome. While we are ok with this, we really want to see the direction, the game takes as Horizon has one of the best video game lore we've experienced to date. The combat of the game has evolved, improving upon the first game and not only are there new monsters to tackle but new allies that will accompany Aloy throughout her journey.
Dying Light 2: Staying Human
Platforms: Xbox Series X and Series S, PS4, PS5, Xbox One, Nintendo Switch, PC
Release Date: 4th February 2022
Price: Rs 3,999 on consoles, Rs 2,999 on PC.
Parkour + Zombies + Open world is the best way to describe Dying light 2. In this first-person open-world game, your choices not only change the outcome of the story but also affects how the world changes. While the developers have said that gamers can beat the main quest in about 20 hours, completionist can expect to explore the game for more than 500 hours. The parkour in the game is mixed with a parachute-like glider to help you scale buildings and navigate the world faster. The game also has a day-night cycle, with a risk-reward association. So, while it's dangerous to venture out during the night because it is the time when you can find some of the best loot and gear in the game.
King of Fighters XV
Platforms: PS4, PS5, Xbox Series X and Series S, PC.
Release Date: 14 February 2022
Price: Rs 3,499
Since its debut in 1994, King of Fighters has been winning the hearts of fighting game enthusiasts worldwide and carving a niche for itself among popular games like Street Fighter and Mortal Kombat. King of Fighters XV will launch with overall 40 playable characters with "4 more teams of 12 fighters planned as paid downloadable content" in the future.
Elden Ring
Platforms: PS4, Xbox Series X and Series S, Xbox One, PS5, PC
Release Date: 25 February 2022
Price: Rs 2,499 on PC, Rs 3,999 on Consoles
If you were looking forward to an open world Soulsborne game, then look no further than Elden Ring. All those that have had hands-on time with the game have praised it for bringing the best of an open world mixed well with the tight corridors of castles and dungeons Dark Souls is known for. While the plot of Elden Ring is shrouded in mystery, from what we've seen of the gameplay, the game looks like it will do absolute justice to fans of the genre. While the game is expected to be a little more accessible to newcomers to Soulsborne games, don't expect the difficulty to be anything but challenging.
CrossfireX
Platforms: Xbox Series X and Series S, Xbox One
Release Date: 10 February 2022
While Crossfire was a multiplayer game, CrossfireX brings a campaign exclusively to Microsoft's console in addition to multiplayer. Developed by Remedy Entertainment (the masterminds behind Alan Wake and Control), Smilegate the campaign is expected to bring action set pieces to players. Whether CrossfireX can take attention away from popular franchises like Call of Duty remains to be seen, but this is one shooter we are intrigued to check out.