EA's latest edition of its football simulator is finally out, and in my opinion, it's just more of the same we've been served over the past years. Despite being called the first next-gen FIFA game by EA Sports, the reality is that FIFA 22 does not do much to change what has held the series back.
But I get ahead of myself. So, before I get to where I think FIFA 22 doesn't do enough, let me tell you where it does. To begin with, EA has tweaked the gameplay to make FIFA 22 more of a simulation and less of an arcade-style goal banger. With this in mind, EA has not only added new features including HyperMotion technology, which brings in 11v11 motion capture and uses a proprietary machine-learning algorithm to enable more fluidity and realism within the gameplay.
Also read: Far Cry 6 Review: Once A Guerilla, Always A Guerilla
There's also a revamped machine learning engine which EA claims learns from over "8.7 million frames of advanced match capture, then writes new animations in real-time to create organic football realism across a variety of interactions on the pitch." One of the by-products of this is more in-depth tactics on display from the game's AI, which in turn makes playing against the computer not feel like a repetitive chore anymore.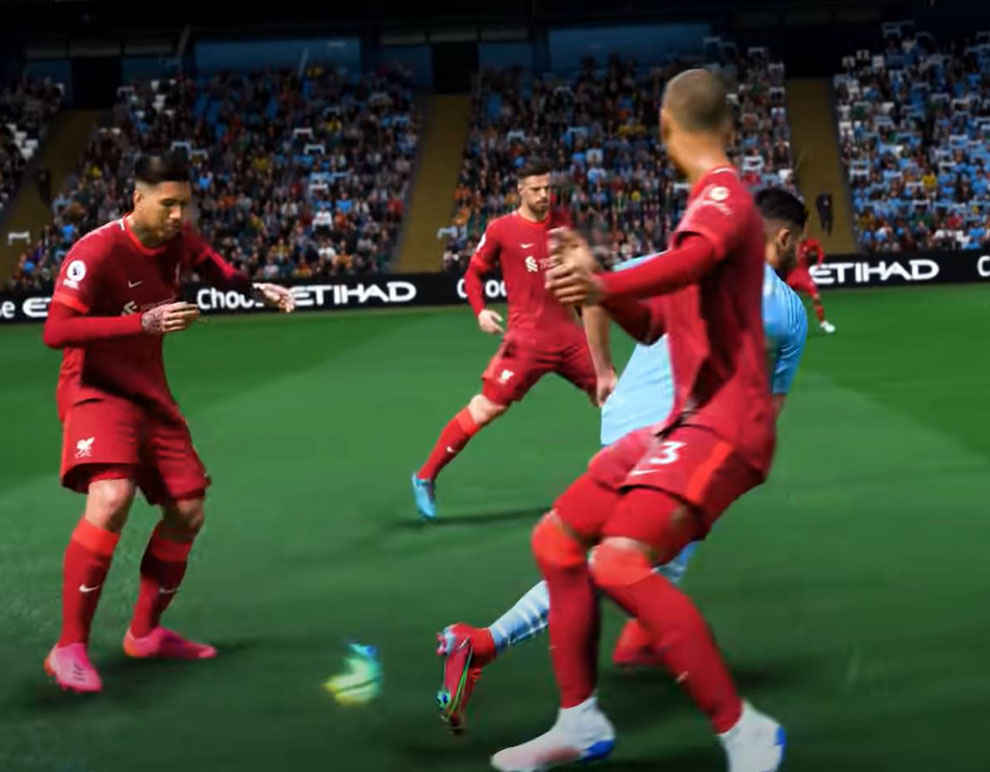 In our experience, this made playing Squad Battles matches within the Ultimate Team mode, more of an enjoyable experience than ever before, as the computer-controlled teams now felt more aware of my tactics and play to not only do better in defence but also make smarter runs in attack and generally do more in build-up play to give these matches a more competitive feel.
What's new in FIFA 2022?
EA has also done a good job of improving ball physics and adding new animations in the game, which overall gives it a more realistic feel. For example, players now make more life-like additional touches before actually controlling the ball or even attempting to make a 60-yard long pass. Another thing I really love about FIFA 22's gameplay is the through balls. While I would agree they are a little too overpowered at times, generally, they feel well-weighted and can unlock defences from difficult angles.
However, this is all pretty much what I like about FIFA 22. While there are a lot of positives to the gameplay, EA has made some absolutely ridiculous choices that appear to have taken the gameplay back several years. For example, the shooting system in-game is completely broken, with finesse shots getting a marked advantage over overdriven shots. In fact, as somebody who has been playing FIFA football simulators for over a decade now, I'd say the finesse shot system hasn't been this bad since FIFA 13 when I could simply loft the ball up to the likes of Arjen Robben and Frank Ribery to score outrageously unreal goals from virtually impossible areas on the field.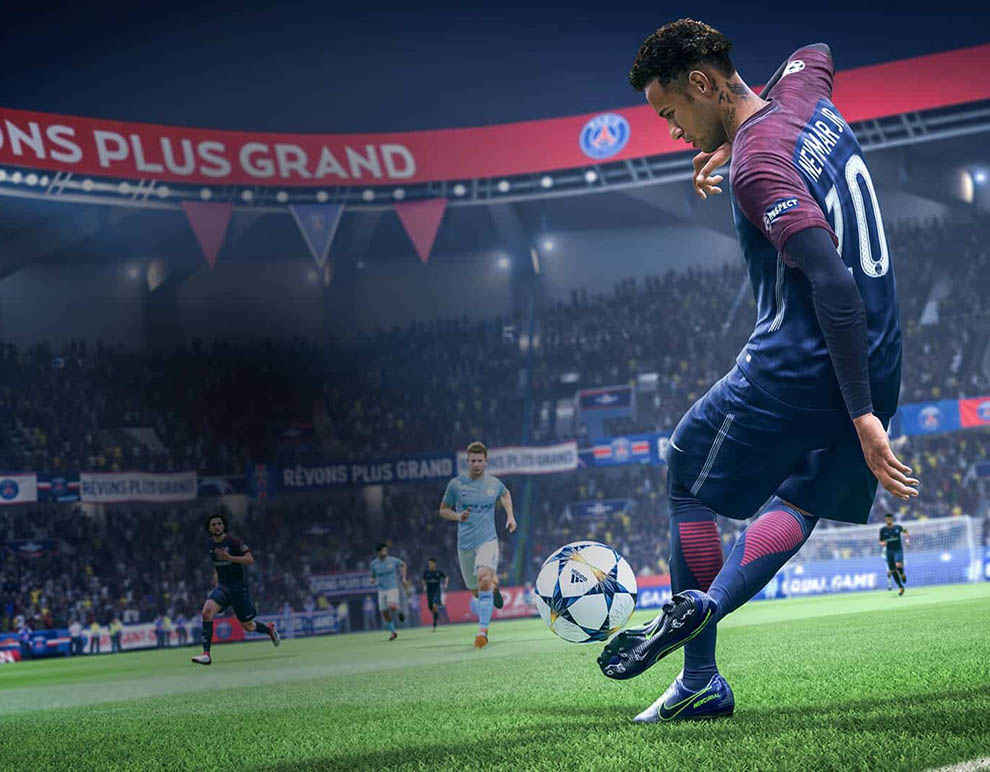 Apart from this, the game still relies heavily on pace, with the likes of Timo Werner and Leicester City's virtually unknown striker, Daka, enjoying an advantage over other more complete players such as Harry Kane and Edison Cavani. This is quite disappointing as the overreliance on pace completely breaks down EA's attempts to turn FIFA 22 into a simulator.
FIFA 2022 features
Oh, and let me not forget about the keepers in the game. For some reason, all keepers in-game are now a curious mix between prime De Gea and Jordan Pickford each and every time they set foot on the pitch. While they will make outrageous stops, both from long-range shots and near-goal attempts, they for some strange reason, cannot understand the flight of the ball anymore, and almost any finesse shot from outside the box now ends up going over the head of the keeper and into the goal.
Away from the gameplay, and into FIFA's money-spinning Ultimate Team mode, some significant changes have also been made here. Changes that we're not sure are entirely for the good of the game. This is because, with FIFA 22, EA has completely revamped the Division Rivals and FUT Champions mode. Now, players aren't forced into the weekly grind of qualification matches. Instead, now you focus on progression between division and ranks based on winning and losing games. It's an easy system, however, it makes you play more than what you did in the previous iterations of Ultimate Team. Apart from this, the usual issues, including what feels like scripting within games (EA calls it momentum shift) still remain an issue in competitive FUT games.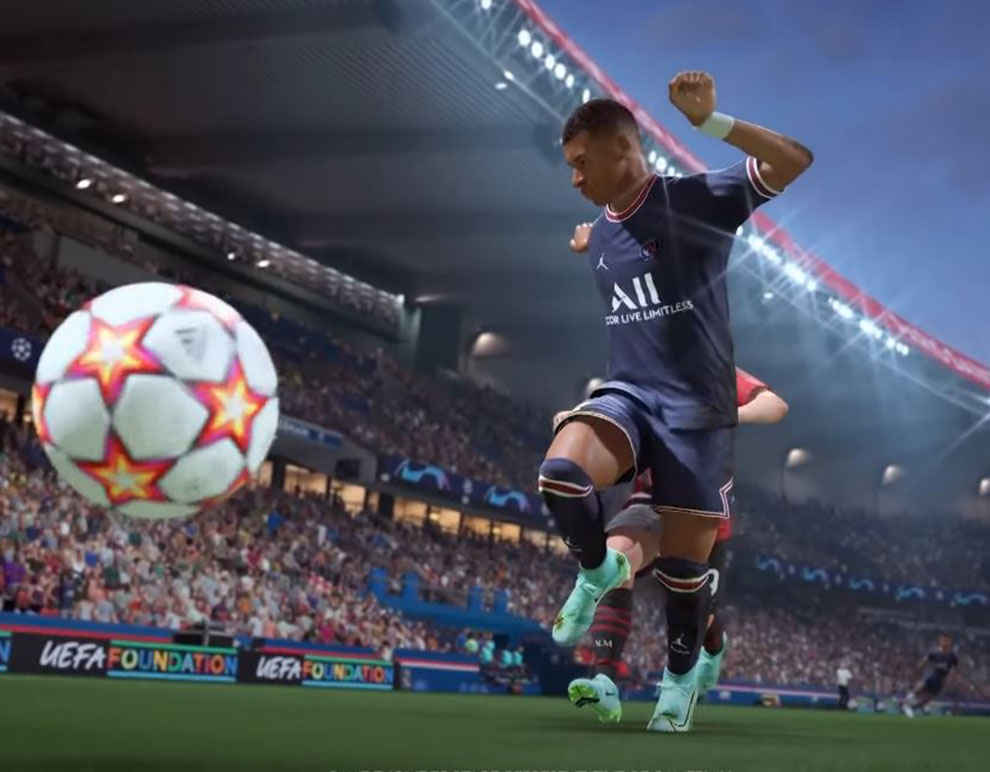 FIFA 22: Verdict
Overall, FIFA 22 is a mixed bag in my opinion. There are definitely things to like about the game, including its slightly revamped gameplay that attempts to focus on the slower build-up and slicker passing. However, EA's inability to fix certain long-standing issues such as overreliance of the game on pace as well as the infuriating momentum shift system, make sure FIFA 22 remains held back. Add to that the fact that EA has also managed to break the shooting system in-game, which makes me think hard before recommending FIFA 22 to anyone.
But then again, this comes from a long-standing fan of the series who has been hopelessly sending his money EA's way for each iteration of the game since FIFA 2010, all because there is no real alternative. So once again, EA, come take my money, because, well, there really isn't an alternative.
Skoar: 7
Moar:
Tested on: PS5
Developer: EA Vancouver; ‎EA Romania
Publisher: Electronic Arts, EA Sports
Platforms: Xbox Series X and Series S, Google Stadia, PlayStation 4, PlayStation 5, Nintendo Switch, Xbox One, Microsoft Windows
Price: Rs 4,400 (PS5), Rs 3,999 (PS4) Rs 2,499 (Nintendo Switch), Rs 2,999 (PC)