Unless you've been living under a rock for the past year or so, you probably know what Steam Greenlight is. For the uninitiated rock dwellers, Greenlight is a service in Steam which lets PC gamers vote on games and ideas by independent developers and once a game gets enough votes, Valve (the company behind Steam) helps the developers complete the game and publish it on Steam. While Greenlight still has plenty of things to iron out and a lot of room for improvement, it is nonetheless a great way for indie game developers to get their work noticed.

If you're a Steam user, head on over to the Greenlight page through the Community tab at the top of your client or the Steam website. There you'll be able to browse through all the games that are awaiting votes and unlike Kickstarter or IndieGoGo, there's no money involved, so, you can vote for as many games as you think are deserving.

Now, let me point you towards some games on Steam Greenlight that should be on your radar and definitely deserve an upvote:

1. Postmortem: One Must Die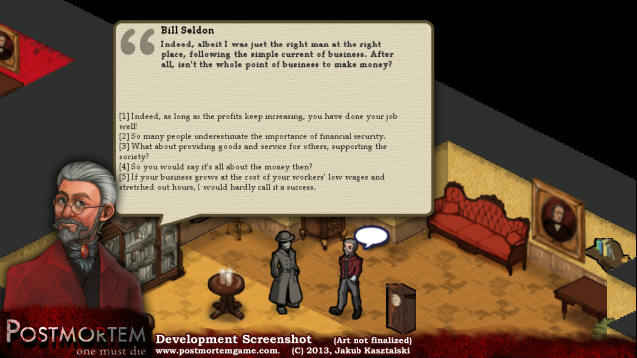 Postmortem has an interesting concept- you play Death and have to pick one person to kill from all the guests attending a party. However, you don't play the Darksiders 2 version of Death, instead in Postmortem, Death is a bowler hat and trenchcoat wearing gentleman- more Joe Black than the Grim Reaper, with a penchant for asking questions and reasoning rather than sickles and demonic steeds. The game promises a deep story formed with the help of your choices which could actually change the fate of an entire country.

The game features rich artwork (which looks hand-drawn) and reminded me of an HD-fied version of the original Fallout games. The game also has a strong steampunk/industrial revolution aesthetic and that's always a plus, because there's no such thing as too much Steampunk..

If you like games to be of the cerebral variety where your choices actually matter, go on and give a thumbs up to Postmortem.
2. Road Redemption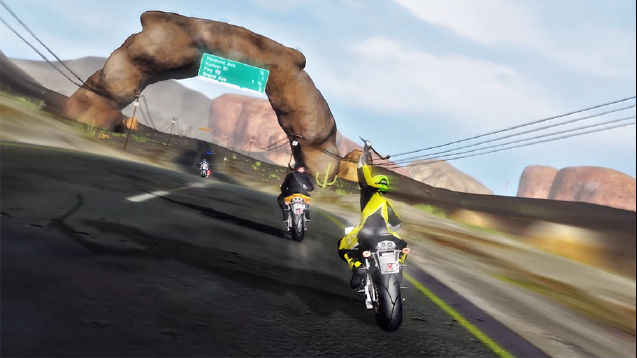 If there was ever a game that deserved a pile of riches just based on the trailer alone, Road Redemption would be it. It's a modern take on Road Rash, which should be enough to make you slobber all over your keyboard. The game shown in the trailers isn't the prettiest but it lets you bring forth all the mayhem that Road Rash allowed. Plus, apart from bashing rival motorbike racers with chains and baseball bats, you can also chop off their heads with a Katana. A GODDAMN KATANA.

So, go ahead and give Road Redemption your vote, not that you needed me to tell you that.
3. Real World Racing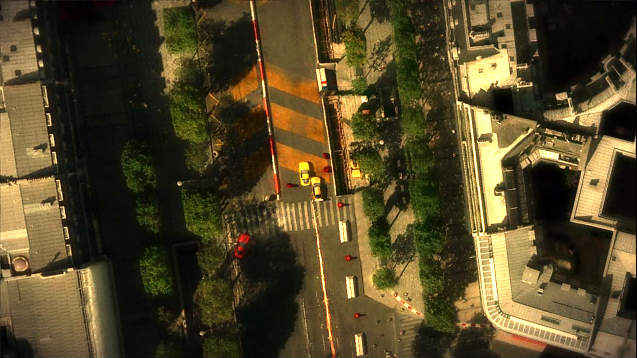 Ever looked at an exquisite bird's eye view of a city on Google Maps and wished there was a top-down racing game that let you race through the map? Well then, you must be one of the developers of Real World Racing. The developers of Real World Racing used satellite images of some of the biggest cities in the world and tweaked them to fit a top-down racing game. The game looks amazing and reminded me of Road Fighter, from my days of 8-bit gaming.

The developers promise that Real World Racing is a simulator at heart and should satisfy racing game purists as well as those that enjoy arcadier gameplay. That's why it deserves your vote.
4. Tangiers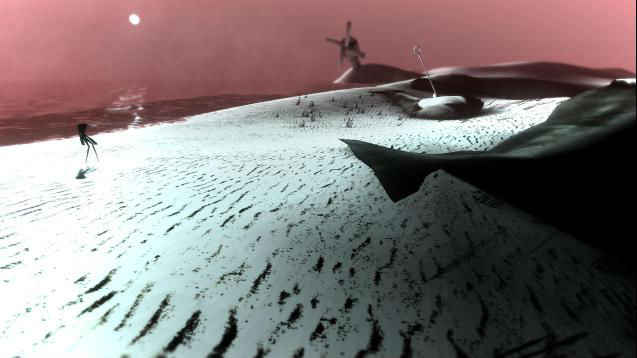 Tangiers is a massively ambitious game that attempts to incorporate influences from the Thief series of stealth games and (in my opinion) the surrealism of Grim Fandango. The game has an esoteric story in which you play an assassin in pursuit of five individuals in an amorphous world that changes according to your actions. Unlike most indie games, Tangiers offers a non-linear, open world for exploration and lets you choose whether you want to be a stealthy assassin who nobody notices or a predator who lethally strikes from the shadows.

You can vote for Tangiers on Steam Greenlight and then head on over to the game's Kickstarter page to make a monetary contribution as well.
5. Grimm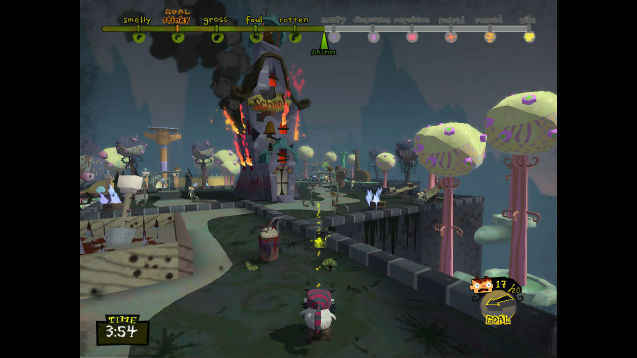 American McGee, best known for his work on Quake and the Alice games, has put up his first game on Steam Greenlight. Grimm is a collection of 30 minute episodes involving the eponymous protagonist who's on a quest to remove all fluff and happy-endings from the most popular fairy tales and leave them dark and violent as they originally were. The game looks beautiful and employs a whimsical art style that's reminiscent of paper-craft dolls. But what seals the deal is that game is actually funny and serves as a parody of the grimdark aesthetic that seems to have permeated most games and movies.

If you're a fan of games like Costume Quest and Tales of Monkey Island, make sure you vote for Grimm on Steam Greenlight.
Do you have a favourite list of games on Steam Greenlight? Let me know on Twitter @postwar or in the comments section below.