10 games to look forward to at E3 2019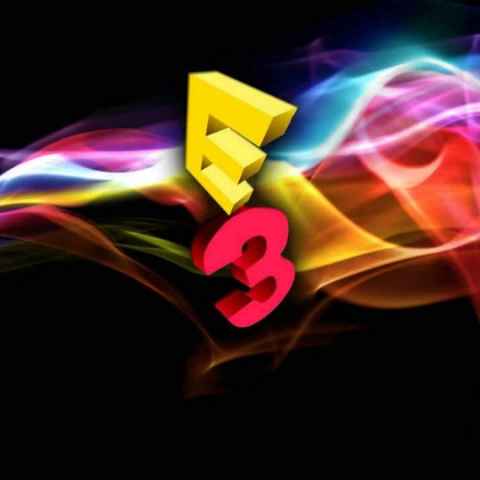 HIGHLIGHTS

E3 2019 kicks off on June 11 2019.

Pre-E3 press conferences kick off on June 7.

This is the first year in the history of E3 that Sony will not hold a conference at the event.
E3 2019, the world's largest gaming event is just around the corner and anticipations are high for what will be present at the event. Expectations are high for Microsoft to show off their next console generation as well as games for the system. The buzz around E3 has already taken the internet by storm and some games have been confirmed to make an appearance at E3 2019. So we will list for you 10 games we can't wait to see in action at the convention. This list is a mix of confirmed games plus some games we wish will make an appearance along with some wishful thinking. We will keep Sony first party games out of this list as the company isn't presenting at the event so it's unlikely that games like the Last of Us or Death Stranding will make an appearance.
Cyberpunk 2077
Considered as one of the most anticipated games of the year, developer CD Projekt Red has confirmed that Cyberpunk 2077 will be present at E3 2019, hopefully, with a kickass demo and release date. However, the developer has also confirmed that the game won't be playable by the attendees. Nonetheless, we can't wait to see how the game has changed from the previously released 45-minute gameplay demo.
Gears 5
Gears 5 shifts the focus from the Fenix family to a new protagonist, Kait Diaz who we were introduced to in Gears 4. From the one and only trailer of the game we've seen so far, the game looks beautiful and we can't wait to see some gameplay.
Halo Infinite
An engine demo was all we got at E3 last year, leading many to believe that Halo Infinite will be a next-gen console. Even if that is the case, then E3 2019 seems to be the right place to show off the game, maybe on the new hardware with a launch date?
Doom Eternal
We've seen Doom Eternal in action a couple of times before and the glimpses of the game have only whet our appetite for the game. The Doom slayer is back, this time bringing the fight to earth with new guns, new foes and a new grappling hook.
Star Wars Jedi: Fallen Order
Fallen Order has a bleak announcement at E3 last year with no title, no gameplay and not even a single screenshot. Only the developers of the game confirming that a new Star Wars game was in the works. Thankfully since then we've seen a trailer for the game, learned that it will be a single player game with no microtransactions and that it will release on November 15 2019. That's a lot of information to get in one year. The only thing we are yet to see is some gameplay of the game which we think will make its debut at E3 2019.
Beyond Good & Evil 2
Beyond Good and Evil 2 has been teased too many times before and has been a staple at E3 for the past two years. From a CG trailer to some gameplay, we've seen what we need to about the game. What we want is one more look at the game, this time with a release date.
Watch Dogs 3
Watch Dogs 3 has been a part of the rumour mills for some time now and with Ubisoft looking to expand its franchises the EA way, it is quite likely that Watch Dogs 3 will make its debut at E3 2019. The game is expected to be set in London this time around with an all-new protagonist with new abilities.
Dying Light 2
Dying Light 2 intrigued us with its bloody violence and the fact that your decisions make a meaningful impact on how the game world changes. The developers have been silent about the game since, so we think they are hard at work trying to finish the game. Here's hoping for another gameplay demo at E3 2019
Final Fantasy VII
Considered as a classic in the world of video games, the Final Fantasy VII remake announcement ensured we were filled with joy at experience one of gaming's most legendary games updated with latest graphics and new gameplay mechanics. Sadly, it's been a while that players have been patiently waiting for a release date. Could E3 2019 fulfil that dream?
Nioh 2
Very few players have received access to the closed Alpha of Nioh 2 and the gameplay looks very familiar to the first game. That may not be a bad thing as Nioh had fast paced action laying a good foundation for the second game. We can't wait to see the new abilities, location and the story of Nioh 2.