There was a time when the arrival, and subsequently the rising popularity, of Direct to Home (DTH) services was seen as a relief against the cable operators, who were usually referred to as thugs and goons. And quite frankly, they were just not bothered about the quality of service. Also, the idea always had been about making channels available as a-la carte, in simple words - you pay for individual channels. Along the way, that happened as well. But, quite honestly, if you watch anything more 20 channels regularly, the individual payment structure works out rather expensive - so much for the "don't subscribe to channels you don't watch" reasoning. Anyway, I digress. The addition of Star World Premiere HD and Ten HD, and Tata Sky's subscription package structure, have forced me to write this.
What I am a tad miffed about is how Tata Sky has devised this rather smooth plan of making the consumers pay more. With the MPEG-4 transition in process at the moment, the DTH operator is making more space on the satellite transponders, to be able to offer more channels on the platform. Recently, channels for South India were switched over to MPEG-4, which meant a lot more SD channels were added. Among the addition, were two HD channels as well - Star World Premiere HD and Ten HD.
Let me first take up the issue of "Specials". It is the general assumption among most customers that the highest end package, which promises "all future channel additions will be a part of this package", actually delivers on that. However, sometime earlier this year, Tata Sky added a clause in the T&C which reads "Mega pack does not include any Channel (SD or HD) or services listed on Tata Sky as Specials". Even though this clause was added, most subscribers would not have, in their wildest dreams, imagined that an HD channel would be labeled as a "Specials". Quite honestly, neither did I, assuming that something like Movies on Demand, Video on Demand and some other value add service would fall under this category. And went on to subscribe to the semi-Annual Mega HD pack anyway, for my multi-room HD connection. However, it was a rude shock when Star World Premiere HD was added on the platform, and was put under the "Specials" bracket. Very smooth, because Tata Sky can easily claim "we told you so". Not even someone who paid more than Rs. 6,000 up front for a 12 month subscription to the Mega HD pack would get this, without having to pay Rs. 60 per month, additionally. Also, Tata Sky can claim what Dish TV and Airtel Digital TV did with the addition of the HBO Hits and HBO Premiere channels on their platform, but quite honestly, two wrongs don't make a right. This is where it becomes a matter of principle, of retaining the customer's faith and not taking them for a ride blatantly. Surely the broadcaster would have negotiated the positioning of its new channel, but as loyal customers, we would hope that our service provider would not do something stupid! And we don't really know how many new HD channels that you may actually want to watch will end up on the "Specials" category.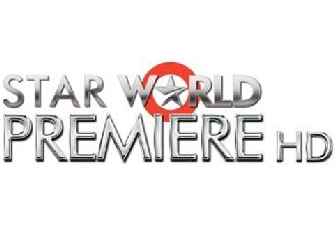 Fast forward a few days later, when the much wanted Ten HD sports channel was added to the platform. This time around, the Mega HD pack users got the channel as a part of the package, but the misery for other subscribers continued. Anyone who was on the Grand Sports Pack (Rs 430 per month) must already be getting the following Sports channels - ESPN, Star Sports, Star Sports 2, Star Cricket and Sony Six. Interestingly, all three of Ten's sports channels are missing - Ten Sports, Ten Cricket and Ten Action. To make matters simpler to understand, Ten HD is the high definition channel that offers combined content from the three TEN network sports channels. Tata Sky, very smartly, says that okay, no worries, for Rs 85 extra, you can get the three SD channels and the Ten HD channel as a part of the pack. However, the moment you come to terms with the subscription amount of Rs 430 Rs 85, you are hit with the hammer blow. You need to pay Rs 100 extra per month for what Tata Sky calls as the HD Access Fees, to actually get to watch the Ten HD channel, which you had already paid for! By naming a package as the Grand Sports Pack, we would normally assume that this would be aimed at the sports fans, and will offer all the sports channels. But, hold your assumptions, because the HD Access fees is on the way.
The HD Access fees is another money minting process. Applicable on all packages except the Mega HD packages, you need to pay Rs 100 per month extra over and above the package price, to just get the right to view HD channels. So, if I need to watch Star World HD, I need to subscribe to the SD version of Star World (if your package doesn't already have it), and then subscribe to the HD version. In essence, if your package does not have Star World standard definition, this is what the arithmetic would look like - Rs 25 (Star World) Rs 100 (HD Access fees) Rs 20 (Star World HD) = Rs 145, just for the experience of watching your favorite sitcoms in High Definition! And if your channel package does not have Star Cricket, and you want to watch Team India playing a match in High Definition, this is what the calculation looks like - Rs 40 (Star Cricket) Rs 100 (HD Access fees) Rs 40 (Star Cricket HD) = Rs 180, per month.
What I don't get about the HD Access fees is the compulsion to subscribe to the standard definition version of the HD channel you want to watch. Why? The very fact that you are subscribing to the HD feed means that standard definition is not really something you are interested in. Clearly, a money making machine.