It looks like Sony could launch the WF-1000XM3 Wireless Noise Cancelling Headphones in August. According to Gadgets 360, the Sony WF-1000XM3 could launch in the first week of August. The headphones from Sony launched globally in 2019 and were Sony's answer to Apple AirPods Pro. The source claims that the headset could be priced below Rs 20,000.
Sony WF-1000XM3 Noise Cancelling True Wireless Headphones specifications and features
Speaking of the specifications and features, as the name suggests, the Sony WF-1000XM3 Noise Cancelling True Wireless Headphones are first of all, truly wireless and secondly, boast of noise cancelation. Sony has been doing a great job with its noise cancelation and claims that the Sony WF-1000XM3 has dual microphones – one feed-forward and one feed-back – on the surface of the headphones to catch more of the ambient sounds. It also has Sony's dedicated HD Noise Cancelling Processor QN1e. The headset comes with different size eartips for a comfortable fit.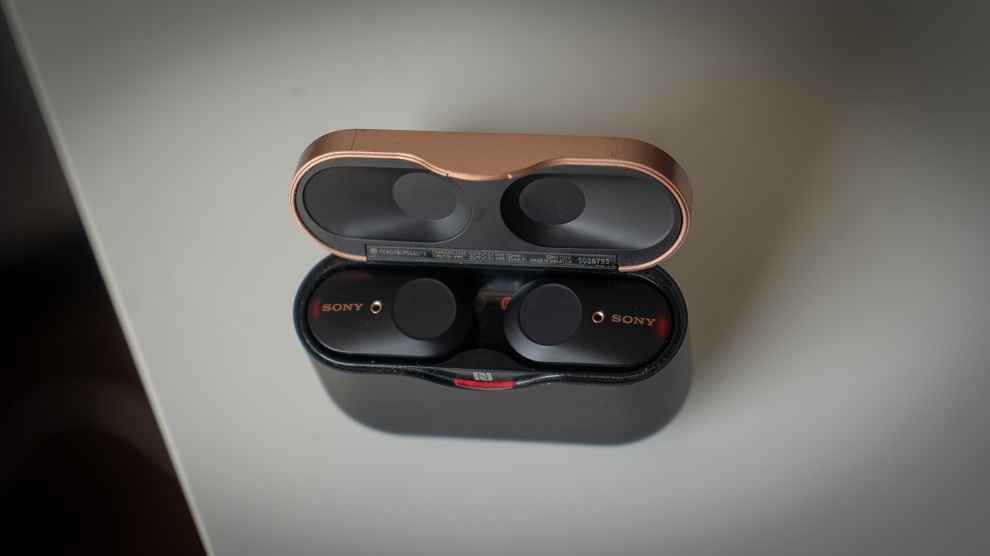 Coming to the battery life, the Sony WF-1000XM3 Noise Cancelling True Wireless Headphones boast of 24 hours of battery life - 6 hours for the headphones and three more charges stored in the case. The headset also supports quick charge giving users 90 minutes of playback in just 10 minutes charge.
Sony WF-1000XM3 Noise Cancelling True Wireless Headphones First impressions
As mentioned, Sony's truly wireless premium noise cancellation headphones were released in global markets around a year ago. Intrigued by its popularity and Sony's history of making great noise cancellation earphones, we bought one for ourselves long back and have been using it for around 10 months.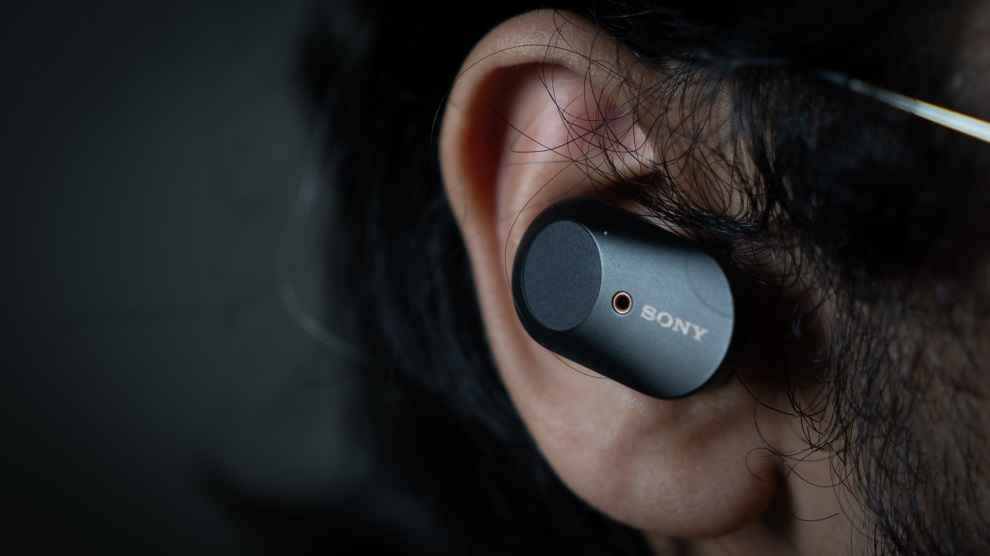 The Sony WF-1000XM3 is a direct Airpods Pro competitor that costs much lesser as far as the global pricing is concerned. The Airpods are priced at around 24K in India and if Sony manages to launch the WF-1000XM3 below 18K, it will be a great buy given the present market competition. We say this with our experience after comparing both the headphones. We can only give out our final verdict once the price for the Indian market is announced. As far as the experience goes irrespective of the price, here's what we think about it.
What we like about the Sony WF-1000XM3
The noise-cancelling truly wireless headphones are great if you like a top-notch sound signature that's similar to company's over the ear cans - WH-1000XM3. Even though they come in a small form factor, its noise cancellation capability is quite impressive. Sony has ticked all the right boxes as far as the audio quality and ANC is concerned.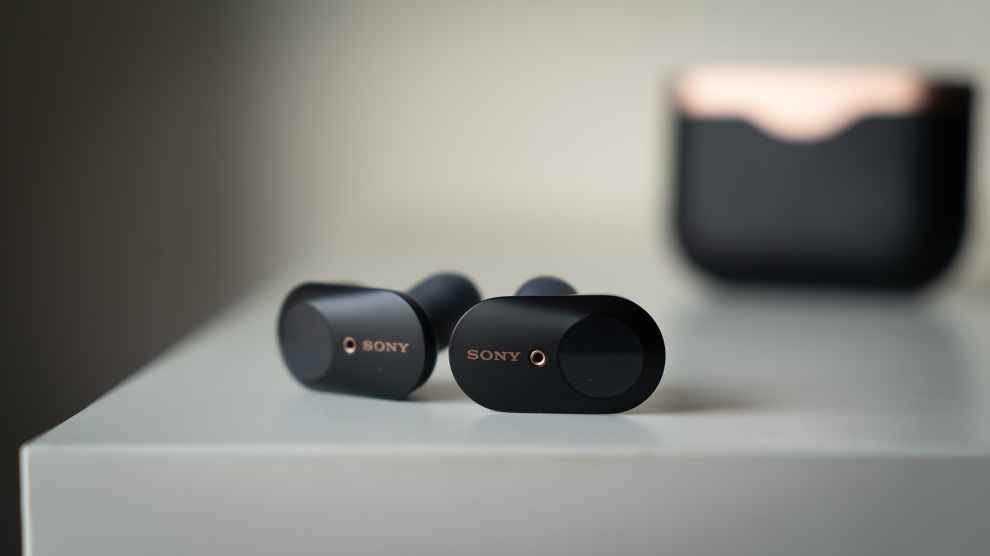 We've seen ample designs in the truly wireless category in the last few months, where Sony's version goes with a more straightforward design with a flat top flap and rounded bottom. It comes in a dual-tone finish with either copper or silver top, which looks premium. The earbuds also have touch controls that are fast and responsive.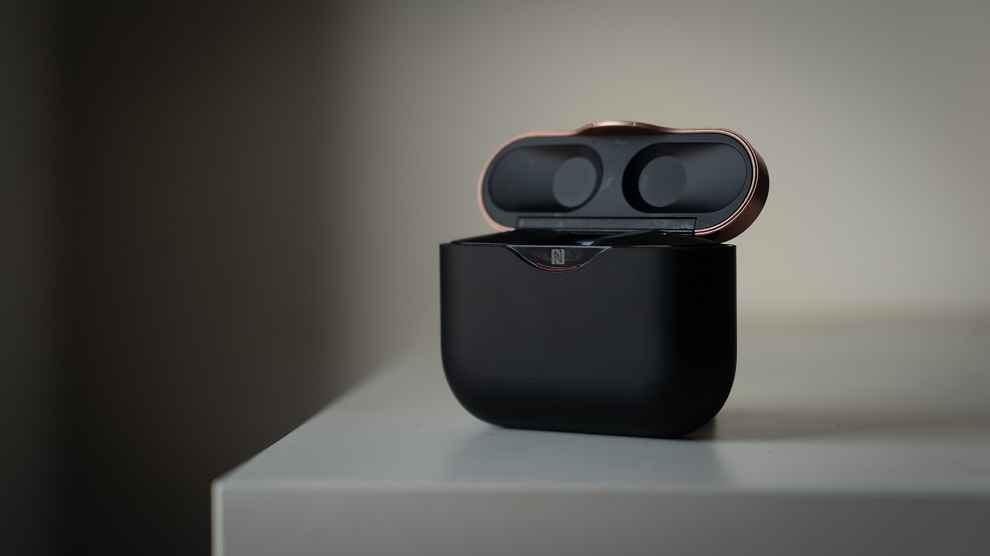 It has a good battery too. Compared to Apple Airpod Pro's 5 hours playback, the WF-1000M3 offers 6 hours with noise cancellation and a couple more with NC turned off. On top, it offers fast charging that gives around 80 minutes of power with just 10 minutes of charging. The case otherwise adds around 20-22 hours of playback.
What could be better in the Sony WF-1000XM3
The first thing that you might not enjoy about the design is the size of the case. It packs a bigger battery but it's not small enough to comfortably fit in a jeans pocket like the Airpods. Even the earbuds are not as discrete as some of its competitors, but that doesn't hamper the comfort or fit.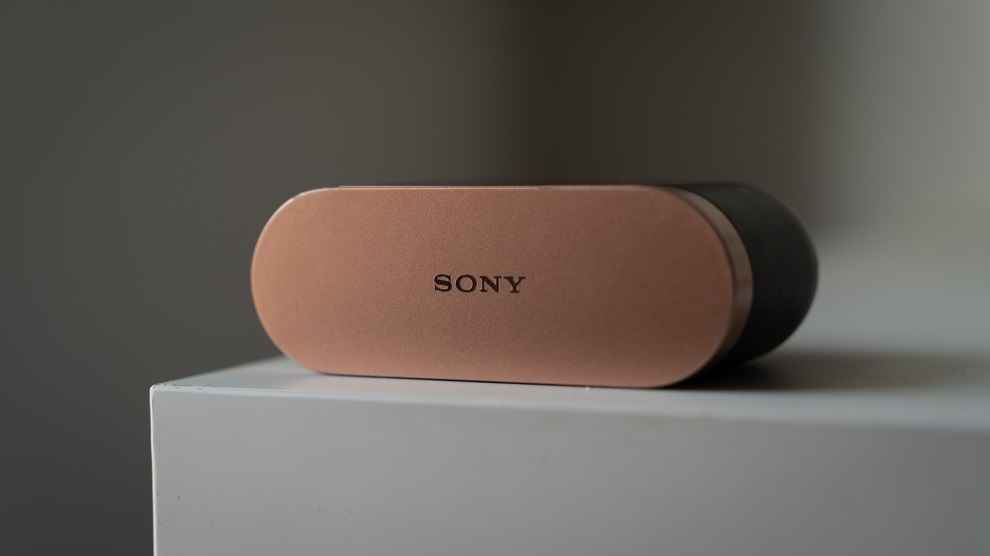 Another major drawback is the lack of sweat and water resistance, that makes it unfit for running or going out when it's drizzling. We had a few connectivity and microphone issues too, but we'll share more details in our WF-1000XM3 full review.
In other Sony news, the company Shas launched the SRS-XB43, SRS-XB33 and SRS-XB23 Bluetooth speakers in India starting at Rs 8990. You can read more about that here. Sony has also revealed the PS5 box design and you can read more about that here. And finally, the Japanese electronics giant has also released a personal air-conditioner that would be perfect for the Indian summer. You can read more about that here.