Samsung has unveiled its new audio equipment ahead of the official launch at the Consumer Electronics Show, 2017. Following in the footsteps of LG, Samsung's central theme this year seems to be a deviation from its usual designs, and the new lineup looks way more streamlined and elegant than the company's previous products. The new lineup includes a rather large portable speaker, a sleek sound bar, and a new ultra high definition Blu-Ray player.
With all of this, Samsung's central theme is around UHQ audio - Ultra-High Quality Sound. The portable speaker, named Samsung H7, is a rather large and chunky piece of hardware, but unlike many other Samsung products, this one has a rather muted design that actually looks quite premium. The technology, Samsung's proprietary audio upscaling algorithm, takes 8-bit, 16-bit and 24-bit audio tracks and digitally upscales them to 32-bit audio streams. Theoretically, digital upscaling of this nature usually attempts to fill up missing bits of information in the audio stream by using algorithms to choose which note would come close to accurate. This would make the audio stream richer, and in turn, upscale low res audio files to deliver high resolution tracks.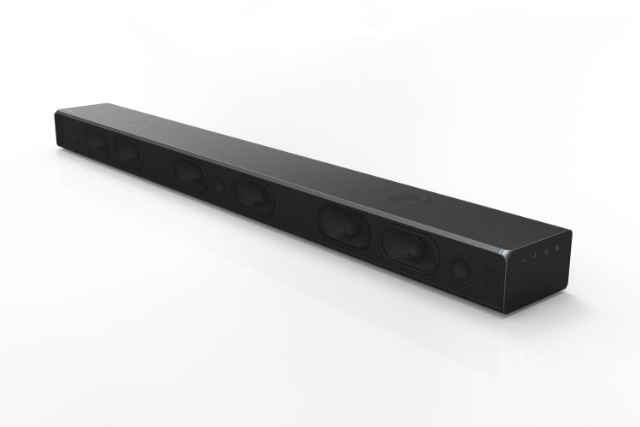 The other bit of technology about the new speaker is Distortion Cancelling, where Samsung uses predictive algorithms to gauge a woofer's movement from the mean position, allowing it to be controlled better and minimise distortion. This, theoretically, should significantly reduce distortions and play deeper, cleaner low frequencies. It is also quite a clever implementation of software to tackle engineering limitations, and can be coupled well with UHQ streaming to deliver cleaner sound.
However, when it comes to digital upscaling, we have already seen a number of companies attempt digital upscaling of similar nature in multiple products, with very subjective and varying results. In any case, even the best of digital upscaling proves barely noticeable upgrades for the average consumer. While we are yet to test Samsung's UHQ technology in person, we cannot help be skeptic about it.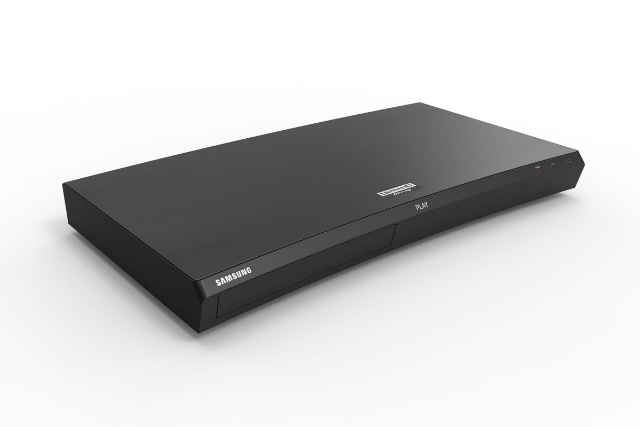 The next product in the portfolio is the Samsung MS750 sound bar, which also has a muted design along with an integrated subwoofer to deliver richer bass. With speakers facing the front and controls down the side, the new sound bar should look good with sleek home designs. It also includes the new, proprietary UHQ technology, which makes it interesting as upscaling audio feed directly from TVs may make some noticeable difference.
The third product in this lineup is the Samsung M9500 UHD Blu-Ray player. With a smooth curve in front and minimal controls on it, the M9500 UHD player is yet again aimed at fitting in seamlessly with sleek home designs, in combination with the other products. Here, too, the Blu-Ray player uses software to digitally detect source and tune the output to the relevant audio encoding of the product, including HDR, DTS or Atmos. It also uses algorithms to show or playback 360-degree content shot with 360-degree cameras, directly on your television.
As you would expect, prices, availability and regions will only be disclosed next week, when CES 2017 gets underway. Going by the nature of these products, we can take a safe guess that these are aimed to be premium home audio equipment, and be priced well upward of Rs. 50,000. Stay tuned, for further announcements.