Wireless headphones are one of the most ubiquitous gadgets out there, so much so, that consumer audio companies have really slowed down the launch rates for their wired counterparts, fully submerging themselves into the wireless movement. We had to drop the wired headphone category in this year's Digit Zero1 Awards due to the lack of launches and that alone can highlight how much importance the wireless category is being given, both by the manufacturers and consumers. This year, we received a lot of budget wireless headphones for the Digit Zero1 Awards under the compelling price bracket of `10,000. Nevertheless, don't mistake these inexpensive cans for inadequate ones since the budget wireless headphone category is also seeing massive improvements, be it in specifications, features or performance. Users can now experience advanced technologies such as Active Noise Cancellation, app support, voice assistant integration and others by spending half or less of what they'd have to shelve out before to get access to these features. The one deserving of this award would be one that manages to provide a balanced sound signature in a sea of bass-biased headphones, which is usually the norm in this price range. Read on to find out which budget wireless headphone snagged the 2021 Zero1 Award for the best performing wireless headphone.
Winner: Soundcore Life Q30 (Buy here)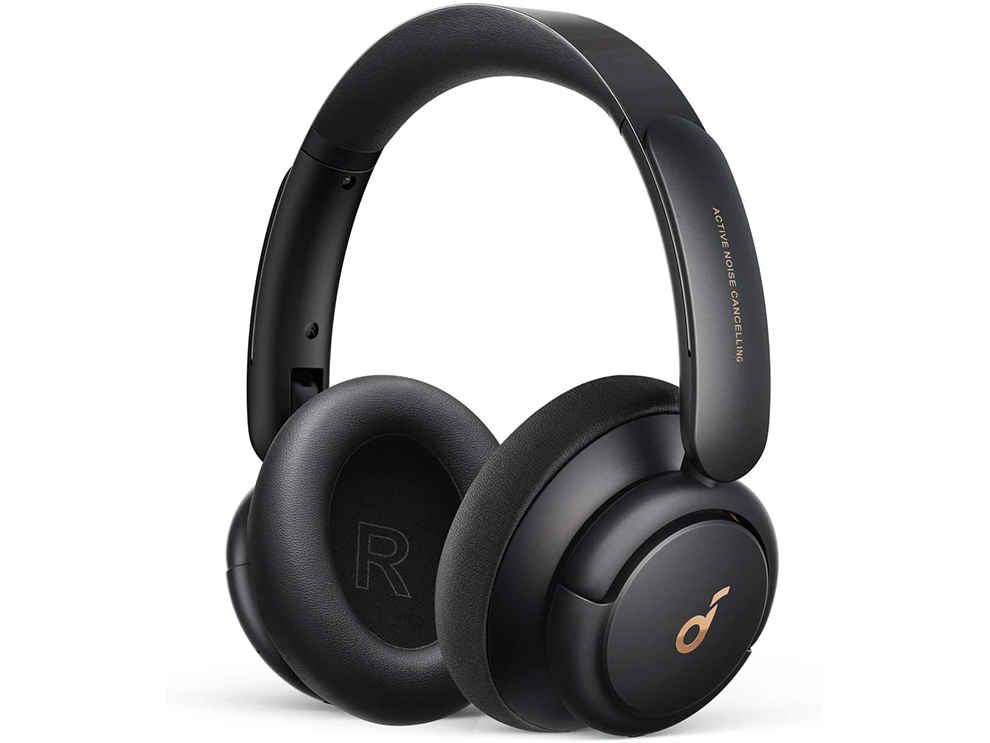 The Soundcore Life Q30 is a Hi-Res Audio certified budget Bluetooth headphone priced at Rs 7,999. Users can also customise the sound via the accompanying app in order to tweak the sound signature as per their preference. Not only that, but you also get pretty decent Active Noise Cancellation capabilities on this headphone that cancels out most low-frequency, constant sounds such as an AC's hum, airplane's drone, and more. Even if you don't turn ANC on, the passive isolation by itself is pretty effective at keeping out unwanted distractions. The Soundcore Life Q30 impressed us with its mid-range frequency response allowing for detailed and crisp-sounding vocals and lead instruments. It also has a pretty good bass response that has some punch to it but doesn't overpower the detail in the mid-range. The high-end frequency response is pretty decent as well, however, the roll-off is a bit abrupt at times. The imaging is fantastic, however, the soundstage could be wider. The Soundcore Life Q30 also shines when it comes to battery life, providing users with well over 30 hours of listening time. In our tests, the Soundcore Life Q30 managed to impress us with its battery life of approximately 31 hours at 50 per cent volume. Overall, the Soundcore Life Q30 is an excellent budget wireless headphone with a pleasing sound signature and impressive battery life, which makes it deserving of the Digit Zero1 Award.
Runner Up: PlayGo BH47 (Buy here)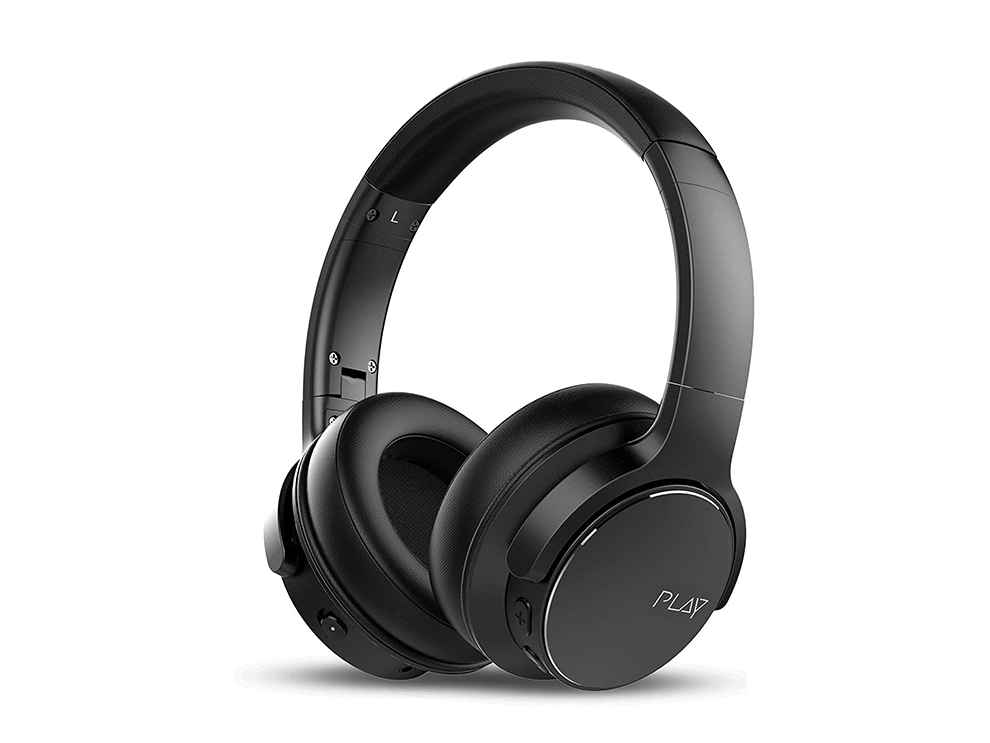 The PlayGo BH47 is a great entry-level on-ear wireless headphone for those who want to experience some ANC goodness without breaking the bank. However, the Active Noise Cancellation performance on these headphones is strictly mediocre. The headphones suppress low-end, constant sounds to some degree but don't do as good a job as the winner of this category. The headphone is priced at Rs 6,999 but you can often purchase them at a significantly discounted rate. The headphones offer a fairly balanced sound profile with dynamic bass response and detailed mids. The PlayGo BH47 packs 40mm EBEL (Enhanced Bass, Extra Loud) drivers and support the SBC codec. At this range, we're used to the sound signature being too bass-biased, so it was refreshing to see that PlayGo hasn't gone down that route. you get a pretty balanced sound signature with a slight boost in bass response that gives it some energy and thump but doesn't turn things muddy. The mid-range is clear and detailed for the most part, however, the highs can sound slightly imprecise at times. The microphone performance leaves something to be desired though. Battery life, however, is pretty stellar, providing most users with a few days to a week's worth of usage without having to reach for the charging cable.
Best Buy: boAt Rockerz 550 (Buy here)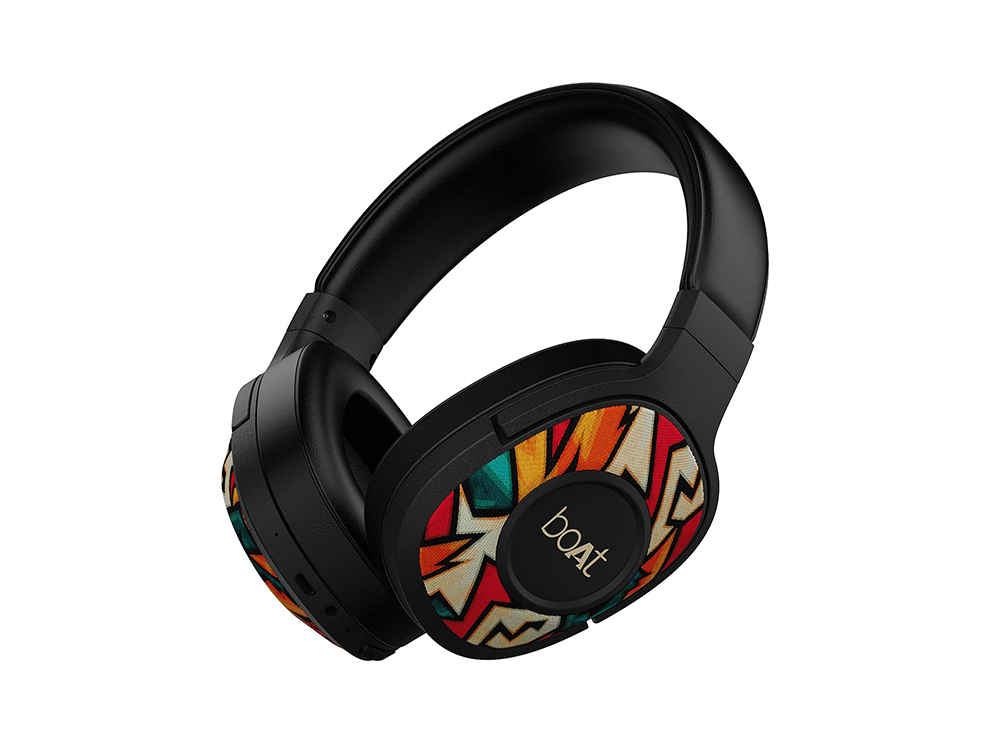 Priced at Rs 1,999, the boAt Rockerz 550 is a value-for-money Bluetooth headphone with 50mm dynamic drivers that produce a bass-rich sound signature that boAt is known for. Despite the bass bias, boAt has done a decent job at ensuring that the mids and highs are still prominent in the mix. However, the passive isolation is less than adequate on these headphones and you may feel the need to turn up the volume levels to properly immerse yourself in the sound. The battery life is pretty decent for the price. In our tests, we recorded 17 hours of wireless playtime at 50 per cent volume. A decent sound signature and good battery life contribute to the boAt Rockerz 550 winning our Best Buy recommendation in this category.
About the Digit Zero 1 Awards
With a legacy of 20 years, the Digit Zero 1 Awards is recognized as the Industry's only performance-based awards. Digit rewards brands for putting in years of research in developing and introducing performance-driven products for their audience. All products are made to pass through a rigorous and scientific test process and compete with competitor brands in the same category. The Winner in each category is announced on the basis of their total score, post complete performance analysis done across an average of 56 tests, conducted for every category, across key performance parameters. The test process for the Zero1 Awards does not consider scores for features, price or design. The aim is to identify the very best products that money can buy, celebrate the innovations that push the industry forward, and reward the products that dare to disrupt the market.