Bluetooth technology has developed tremendously over the past few years making new-age Bluetooth speakers powerhouses that can often eliminate the need for desktop speakers, or in some cases, even home theatre systems. Equipped with advanced technologies such as 360-degree sound, adaptive room EQ correction, and others, it's no surprise that these sound boxes have become one of the most ubiquitous gadgets present in almost every household! While last year, we had to scrap this category entirely due to the lack of launches, this year the category saw a massive spike in launches with companies across price brackets coming out with their own product. This year, we tested a variety of Bluetooth speakers – from compact, travel-friendly speakers ideal for the outdoors to massive 100W speakers that also came with Karaoke modes, for a bit of fun! All that aside, the Digit Zero1 Award goes to the product that blew the competition out of the water when it comes to performance, and performance alone. So, the product crowned as the Best Performing Bluetooth Speaker of 2021 is…
Winner: Sonos Move (Buy here)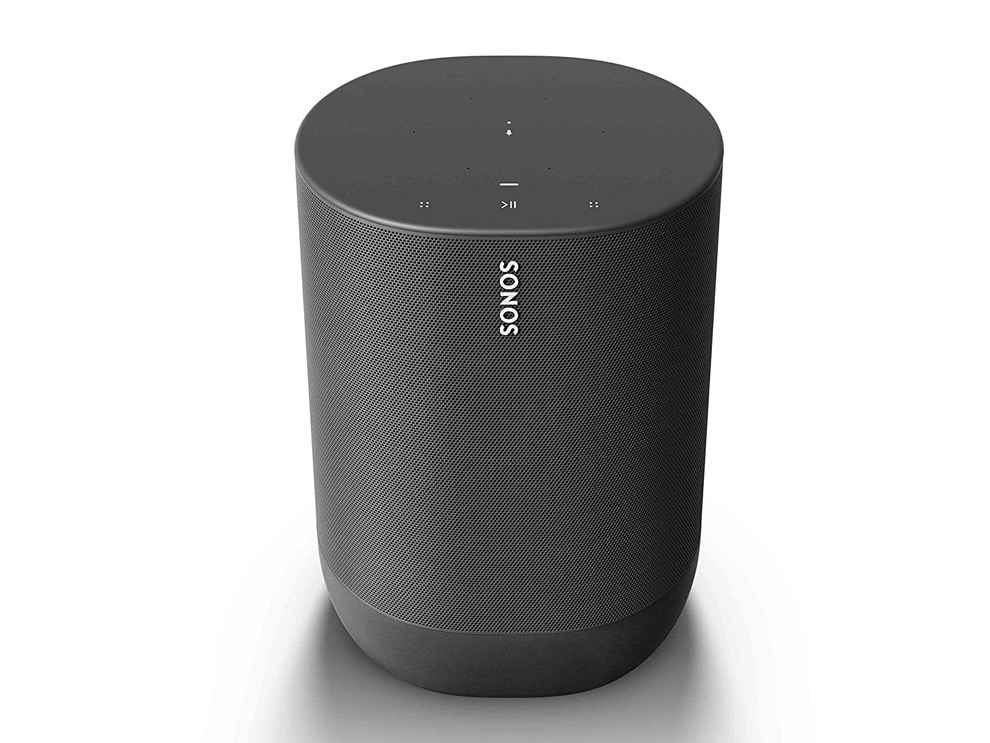 The Sonos Move. Equipped with two Class-D digital amplifiers, one downward-firing tweeter, and one midwoofer, the Sonos Move truly impressed us with its clean, close-to-neutral sound delivery. The Sonos Move is an excellent speaker for almost all genres of music due to its frequency response accuracy. It has a balanced sound profile with excellent mid-range delivery that reproduces vocals and lead instruments with impeccable clarity. Additionally, the speaker also comes with Automatic Trueplay, a software that assesses the environment the speaker is in and accordingly adjusts its sound to best suit the environment. The result is distortion-free, natural sound with a wide soundstage. Now, the soundstage isn't as extensive as a 360-degree speaker since it has a mono speaker, but it is quite impressive for what it's working with.
The Sonos Move also comes with a pretty solid battery life of 11 hours (at about 50 per cent volume). Priced at Rs 43,999, this speaker is definitely not easy on the wallet, it is a premium product, but you get more than enough for what you pay for. We were impressed with its room-encompassing performance in rooms of various sizes. Aside from being a Bluetooth speaker, you can also use the Sonos Move for streaming songs via Wi-Fi. The speaker is definitely impressive in most instances but at maximum volumes, you may be able to hear some unwanted artefacts in the sound. Overall though, it is a versatile Bluetooth speaker that deserves this award for its clean, balanced sound and impressive soundstage despite being a mono speaker.
Runner Up: Aiwa SB-X350J (Buy here)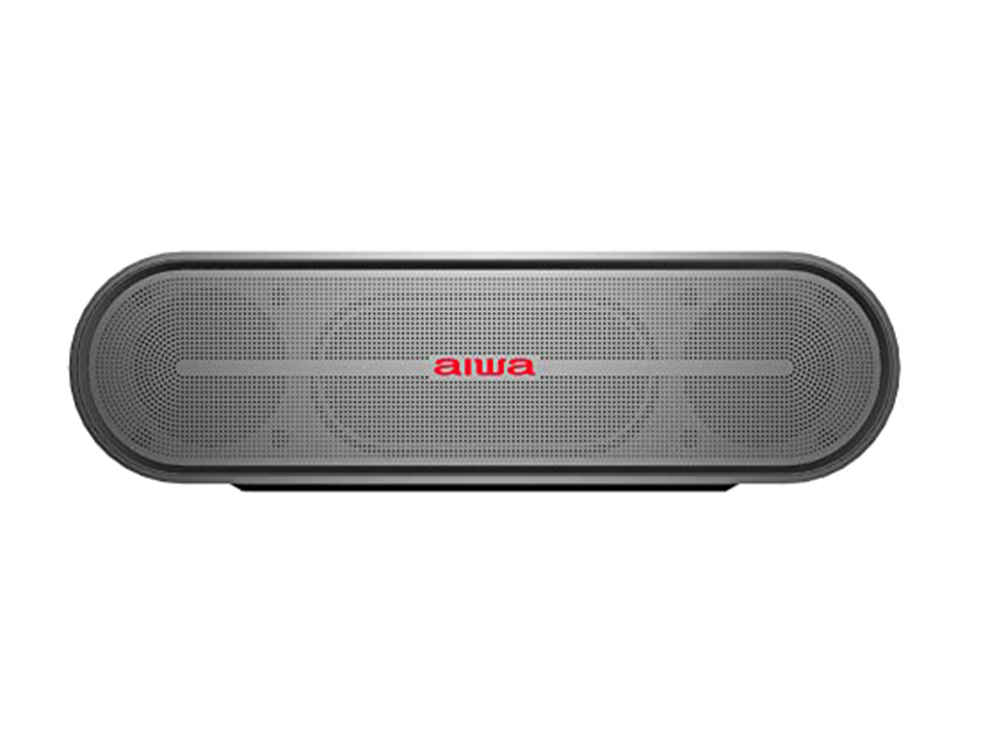 The runner up in this category is Japanese audio company Aiwa's SB-X350J Bluetooth speaker. This is the company's premium-range Bluetooth speaker that launched in India at Rs 17,990. The Aiwa SB-X350J is a compact speaker but it is deceptively loud, especially for a speaker this size. It is one of the smaller speakers we tested this year, but it can fill up a mid-sized room with sound with relative ease. The sound that is produced is full-bodied and pretty balanced. The speaker houses 40mm audio drivers and dual passive bass radiators on the front and back of the speaker.
The resulting sound is crisp and detailed, and the soundstage is extremely wide for a speaker this size as well. We were astonished by how much of a punch the speaker could pack despite its compact body, and it got quite close to the Sonos Move in terms of loudness and clarity of sound. Where it did lose out was mid-range accuracy which the Sonos Move nailed to a tee. Nevertheless, it doesn't mean that the SB-X350J isn't good at handling mid-range frequencies. Dialogues and vocals are still pretty crisp. Now, where the speaker does falter is battery life with only 5 hours of playtime according to the company. In our tests, the speaker managed to last 6 hours at 50 per cent volume, a number that still doesn't boost confidence. Nevertheless, if you're looking for a compact speaker that can pack a punch, the Aiwa SB-X350J is definitely worth considering.
Best Buy: Sony SRS-XB13 (Buy here)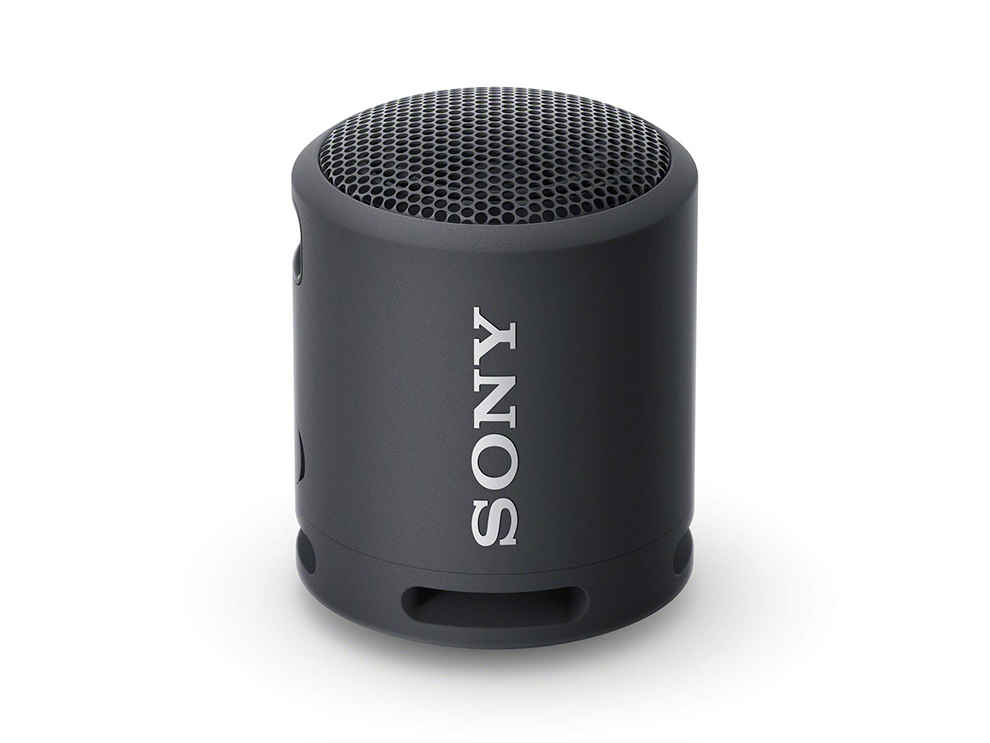 Priced at Rs 4,990, the Sony SRS-XB13 wins our Best Buy recommendation in the Bluetooth speaker segment, and for good reason. Sporting an extremely compact body, the SRS-XB13 is capable of producing sound that isn't just loud for its diminutive size but is also detailed enough compared to its competitors with a similar form factor. The speaker can easily fill up a room with clear sound with some bass bias, although that is expected since the speaker is a part of Sony's XB (eXtra Bass) lineup.
About the Digit Zero 1 Awards
With a legacy of 20 years, the Digit Zero 1 Awards is recognized as the Industry's only performance-based awards. Digit rewards brands for putting in years of research in developing and introducing performance-driven products for their audience. All products are made to pass through a rigorous and scientific test process and compete with competitor brands in the same category. The Winner in each category is announced on the basis of their total score, post complete performance analysis done across an average of 56 tests, conducted for every category, across key performance parameters. The test process for the Zero1 Awards does not consider scores for features, price or design. The aim is to identify the very best products that money can buy, celebrate the innovations that push the industry forward, and reward the products that dare to disrupt the market.