With the barrage of IoT solutions in the market that continually make our homes smarter, smart speakers equipped with AI assistants such as Alexa, Google Assistant, and Siri have now transpired to become extremely nifty digital helpers. Holed up inside these smart speakers, the assistants respond to our varied requests, carry out basic and advanced functions on IoT devices, play music, and much more. The market is now flooding with options of smart speakers and if you want to go ahead and build a smart home, purchasing the right one for your needs is vital. Amazon Alexa and Google Assistant-powered smart speakers are possibly the most widely used now, however, Apple's Siri-powered speakers are also becoming a viable option, especially for those who are deep into the Apple ecosystem. Smart speakers, that were once not known for their audio quality, have begun making strides in this department with increasingly competent audio performance. The voice recognition and talkback features are also becoming more robust as technology continues to develop. Let's delve right into the smart speaker that snagged the Digit Zero1 award this year.
Winner: Amazon Echo (4th generation)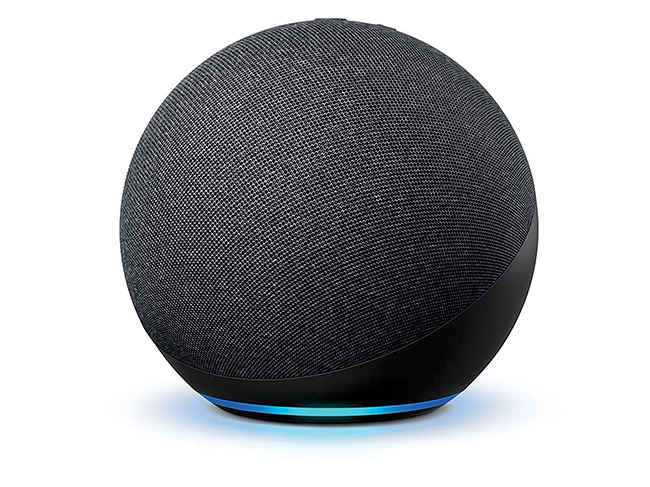 Amazon's flagship Echo smart speaker has gone under a complete design overhaul in 2020 with a new spherical design that replaced the old cylindrical shape. Apart from an aesthetic overhaul, the Amazon Echo also comes with improved audio, a built-in Zigbee smart home hub, and a spanking new AZ1 processor that reduces the time it takes Alexa to respond to voice commands. The speaker features a bold bass response that isn't too overpowering and a wide soundstage. The sound from the speaker is even more room-encompassing than the previous iteration, enveloping users in an auditory bubble, as long as your room isn't extremely large. The smart speaker can control a staggering number of smart devices and can easily provide general information such as sports scores, weather, play music from a variety of streaming services, make voice calls to other Alexa devices and much more. Alexa is pretty easy to talk to and the microphone picks up the user's voice even when loud music is playing in the background. The speaker can even hear you from 10 feet away with music playing in the background, without you having to shout, which is impressive. The speaker also sets itself apart due to its massive library of third-party skills that simply aren't found in the competition. Overall, it ticks more boxes than its competitors that released this year and ended up convincingly winning the Digit Zero1 award for the best performing smart speaker in 2020.
Runner up: Google Nest Audio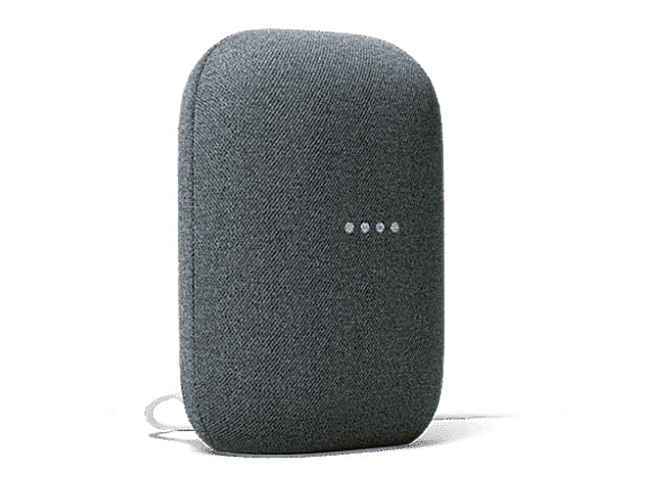 If you're a fan of Google Assistant, then the Nest Audio smart speaker may interest you. The speaker serves as the direct competitor to the winner of this category and fares reasonably well, however, falls short on some fronts in comparison to the Echo. Let's start with the positives. The speaker is capable of streaming music, answering questions, setting timers and alarms, just like the Echo. However, it lags considerably behind the Amazon Echo when it comes to its portfolio of smart home devices it can control. While the list is certainly expanding, it is still underwhelming in comparison to the Echo's supported list of smart devices. That aside, the speaker sports excellent voice pick-up abilities, answers questions accurately, sounds natural and has pretty decent audio quality that fills up a normal-sized room with relative ease. However, the sound quality does lack a certain punch and weightiness that is present in the Echo. Overall, this is an easy to operate smart speaker that comes with solid voice pickup abilities, built-in Google Chromecast, and is backed by the impressive Google Assistant. It lags behind the winner when it comes to audio quality and supported smart home devices.
Best buy: Mi Smart Speaker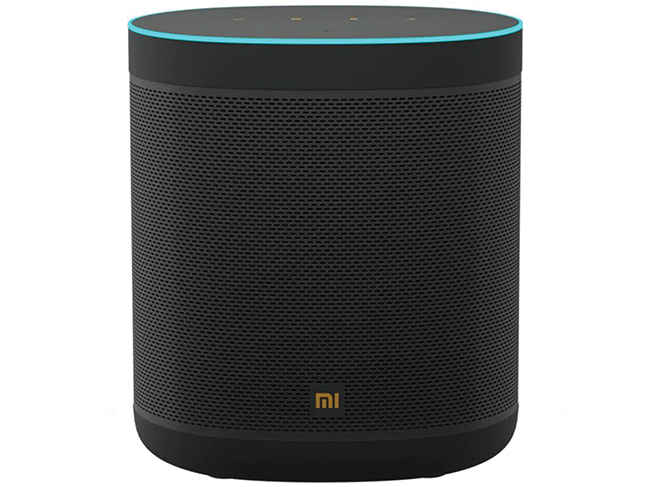 Priced at Rs 3,499, the Mi Smart Speaker is a decent value for money purchase, especially for first-time smart speaker buyers. The speaker is audibly louder than smart speakers in a similar price range such as the Amazon Echo Dot 3rd generation and Google Nest Mini. The speaker is powered by Google Assistant which is excellent at answering questions - even contextual ones - setting reminders and alarms, and controlling some IoT-based gadgets. Much like the Google Nest Audio, this speaker also has Chromecast built-in which allows users to stream videos and music on a smart TV. While the microphone performance is slightly lacklustre with the speaker having some difficulty picking up our voice consistently from 10 feet away, the audio quality is pretty decent. The bass does overpower the mids at times, however, the speaker is loud, and sounds full-bodied in comparison to smart speakers in the same price range. This makes it a no brainer to buy at this price, earning it our best buy recommendation in this category.
About Digit Zero 1 Awards:
With a legacy of 20 years, the Digit Zero 1 Awards is recognized as the Industry's only performance-based awards. Digit rewards brands for putting in years of research in developing and introducing performance-driven products for their audience. All products are made to pass through a rigorous and scientific test process and compete with competitor brands in the same category. The Winner in each category is announced on the basis of their total score post complete performance analysis done across an average of 56 tests conducted for every category, across key performance parameters. The test process for the Zero1 Awards does not consider scores for features, price or design. The aim is to identify the very best products that money can buy, celebrate the innovations that push the industry forward, and reward the products that dare to disrupt the market.