We thought the smart speaker market in India had seen a massive growth spurt in 2018, but the spurt hasn't stopped even at the end of 2019. 96 per cent of Indian consumers expect their home electronic devices to support virtual assistant integration. The number of devices launched has increased significantly since last year as well. The one big change we've seen in the past year is that many smart speakers are no longer just speakers. They're in fact smart displays, meaning they do (and show) more things, like video-call, work in standby as a digital photo frame, etc. So, let's find out the crowned winner in the smart speaker category!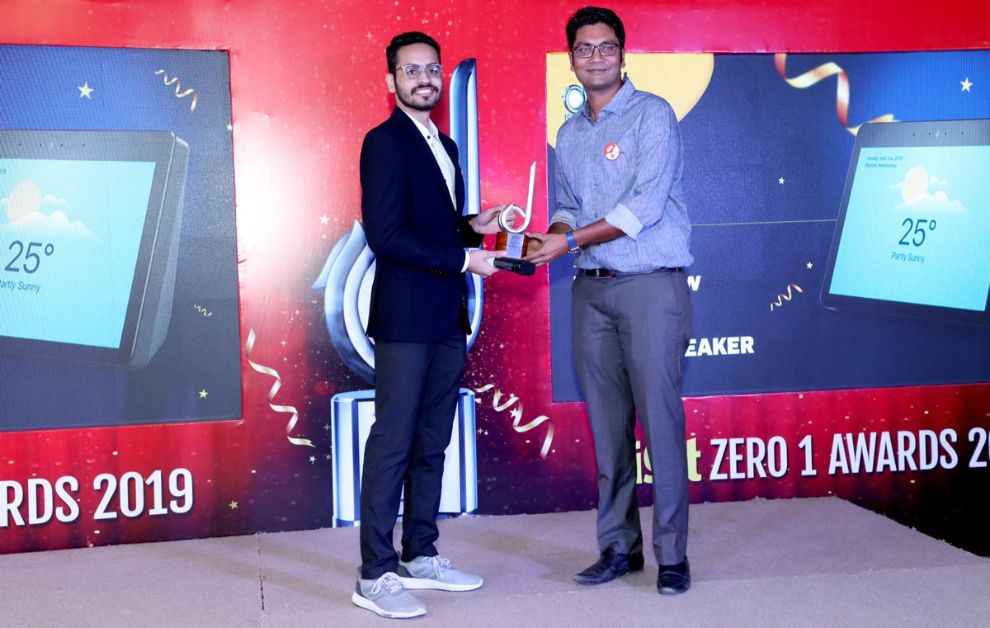 The second-gen Amazon Echo Show was perhaps one of the first 'smart displays' to come to India. Amazon's largest Alexa-powered display in India yet, the Amazon Echo Show sports a 10.1-inch touchscreen display with a resolution of 1280 x 800 pixels. In addition, it's got an array of four front-facing microphones and a 5 MP camera. The speaker setup on the back includes dual twoinch neodymium speaker drivers with a passive bass radiator. The Amazon Echo Show bagged our Zero1 award due to its superior aural performance. Additionally, you also get a speaker that is visually-appealing and feature-laden. Our tests showed that it had the best response to our questions and commands. The large screen went a long way in explaining food recipes and teaching new topics. The Echo Show was also capable of picking up 'Alexa' calls from as far as 20 feet away, so we decided it had the best ears in the business too. For all these reasons, the Amazon Echo Show gets this year's Digit Zero1 award for best smart speaker.
2019 Zero 1 Runner-up: Google Nest Hub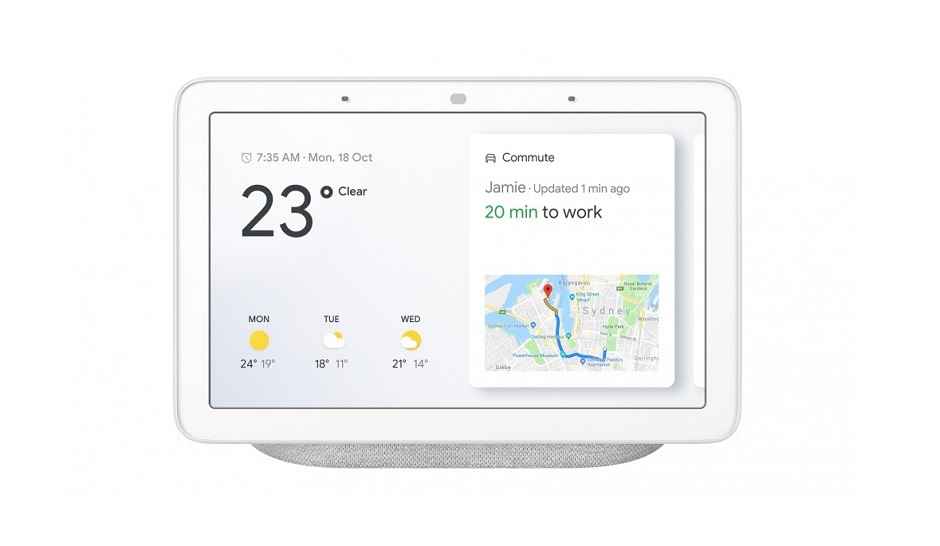 Google has great smart speakers up its sleeve but its product launches have honestly been too few and far between, especially in India. However, in late August this year, we were treated to the Google Nest Hub smart display in India. It features a 7-inch touchscreen display and an internal speaker. It's powered by, of course, Google's proprietary virtual assistant, Google Assistant. Our test unit of the Google Nest Hub proved to be a remarkably friendly and useful companion for the office desk and bedroom nightstand. With its front-facing dual-array microphone, the device managed to pick up our 'OK, Google' calls from as far as about ten feet without any misses. The Google Nest Hub's display wowed us with its ability to show colours clearly and crisply. What's more, it was able to dim itself to a near-zero whenever the bedroom light was turned off. That said, the device lost points to the Echo Show for not having a camera and a 3.5mm jack and effectively became the runner-up.
2019 Zero 1 Best Buy: Amazon Echo Dot (3rd Gen)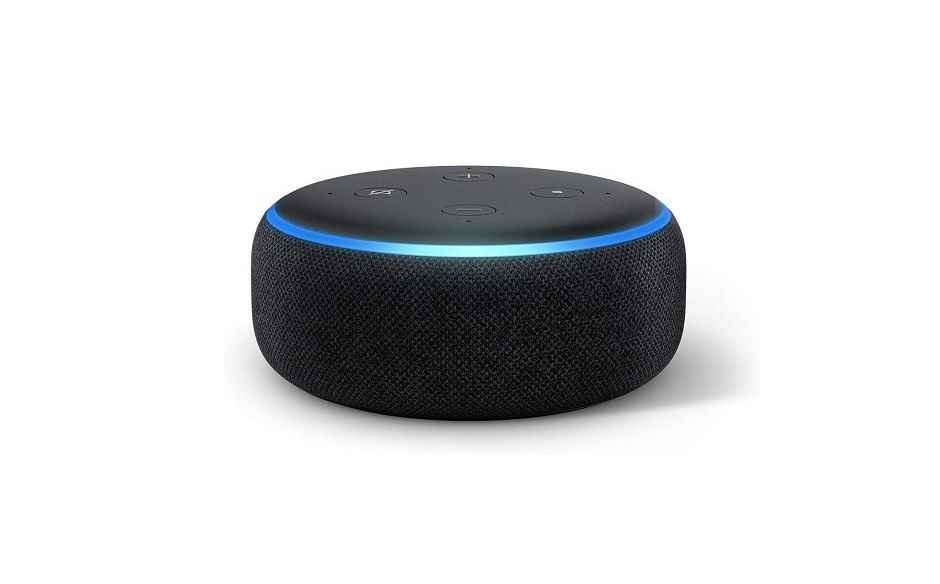 The little hockey puck-shaped Echo Dot has been one of the most popular smart speakers from Amazon since early 2016. The newest third-gen Amazon Echo Dot features a 1.6-inch speaker on the inside and a four-array microphone setup on the top. Our test unit of the Amazon Echo Dot pleased us with its ability to be an effortless companion in the bedroom and office desk. The inbuilt speaker is sufficient for casual music playback but isn't designed for audiophiles. That's why the Echo Dot comes with a 3.5mm jack for audio output. We were able to hook it up to a pair of more powerful external speakers easily. The Echo Dot readily played music from multiple music sources (including Bluetooth), turned on and off nearby connected lights, and responded to questions about the weather, life, etc. The best part is that it comes at a reasonable cost of `3,999. It's why the third-gen Amazon Echo Dot picks up the Best Buy mention for this year's Digit Zero1 awards in the category of smart speakers.