We have been hearing a lot about new and old Bollywood and Hollywood movie titles being released and re-released on Blu-ray. But, have you ever wondered what that Blu-ray disc actually is, when you saw it sitting right next to the good old DVD, in that electronics store? Well, to be brutally honest, you aren't the only one wondering about the same question. Party because on the outside, the Blu-ray disc looks exactly like a standard DVD. And mostly because the price of the Blu-ray is at times more than twice of that of a DVD title. A lot of people have been asking what Blu-ray is and how it is different from the DVDs we have been using for quite a while now.
Blu-ray: The simple definition
Blu-ray is, essentially, a new optical disc format, which supports storing huge amounts of data into one optical disc. A single layer Blu-ray disc holds about 25GB of data and a dual layer Blu-ray disc holds about 50GB of data. These discs can not only hold more data than a standard CD or DVD (even the dual layer ones), but are also extremely useful for High Definition movies. This format has been developed in association by a combination of big names in the technology sector- Sony, Panasonic, Mitsubishi, Philips, Samsung, HP, Dell, Apple, Sharp, Pioneer, LG, TDK and Thomson. These brands have come together under the umbrella of Blu-ray Disc Association (BDA).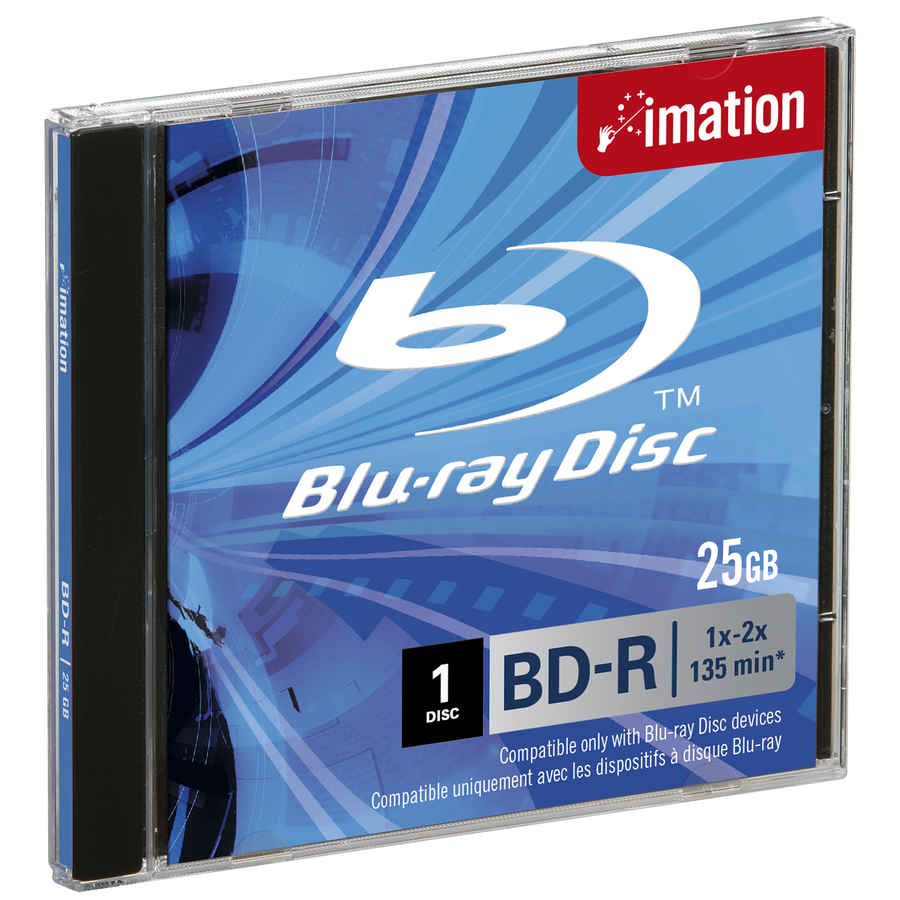 Blu-ray's working: The case of the blue laser
While on the outside, the Blu-ray looks exactly similar to the traditional DVD disc. However, while the DVD uses a red laser to read and write data from and to the disc, the Blu-ray uses a blue laser, all this while in an optical drive. This solves the mystery behind the name Blu-ray! And this is why the standard DVD players cannot read a Blu-ray disc. The blue laser has higher precision and is thinner than the red laser, which allows pristine focus on one spot, without getting distracted by the data around it. The Blu-ray format uses this precision advantage to pack in more data in the disc. A single layer DVD holds about 4.7GB of data, while a dual layer one can hold a bit more than 8GB of data. However, a single layer Blu-ray disc can store about 25GB of data, while the dual layer goes up to 50GB. Pioneer is working on a 20-layer disc, which can hold about 500GB of data on one disc. This particular disc is till in the prototype phase.
Blu-ray: The advantages
The Blu-ray has a lot of advantages over the good old DVD disc.
More data in one disc: As we have discussed earlir, the Blu-ray disc has a huge advantage over the older generation DVD disc. Maximum of about 8.5GB versus a current maximum of 50GB, there really is no competition. One disc can usually be enough to back up an entire music library, rather than spreading them over a bunch of discs.
High Definition content: Since they are able to store more data, the Blu-ray discs are perfect for high definition movies. The DVD can hold a maximum of 480p (720x480 pixels) while the Blu-ray will be able to hold movies in the 1080p resolution (1920x1080 pixels). For the movie buffs, this is superb news. Apart from the resolution advantage, Blu-ray discs are also capable of working with high-res audio formats like DTS-HD and Dolby True HD. Most Blu-ray movies have high-def audio as well.
Backward compatible hardware: Okay, this one is a largely hardware specific point, but all Blu-ray players, be it the standalone ones or the internal drives for PCs/laptops, will read almost all DVDs and older optical discs (assuming they are not scratched or damaged). Essentially, when you buy a Blu-ray player, it is a DVD player as well.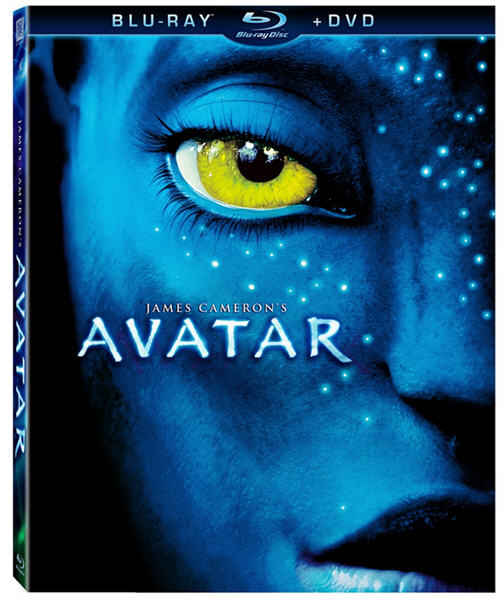 Blu-ray: The disadvantages
While the newer Blu-ray format has its share of advantages over the older DVD format, it has its share of limitations and drawbacks.
High cost: The entire Blu-ray ecosystem is quite expensive. A standalone Blu-ray player will cost you anywhere upwards of Rs 8k, depending on the configuration and how many features have been stripped down. A Blu-ray movie will cost anywhere between Rs 500 and Rs 2,000, depending on the title, the publisher and the genre. Contrast this to a standalone DVD player and the DVD discs. A decent DVD player will be available from about Rs 2,000 (with video upscaling capabilities), while a movie DVD will cost anywhere between Rs 100 and Rs 500. This will put off a lot of people.
Limited library: The limited availability of movies on the Blu-ray format is something that is changing, quite fast. Studios are re-releasing popular Hollywood movies in the Blu-ray format. However, the availability of Bollywood flicks in this format is still very limited. That needs to change quickly, before we will see a rise in Blu-ray hardware uptake.
Lack of hardware access: Unlike with a DVD disc, you cannot always carry this with you to your friend's place and hope it will work. Blu-ray discs cannot be read by the traditional DVD drives, and most people haven't upgraded to the newer hardware, largely due to the high cost of acquisition.
Blu-ray: The compatible hardware & devices
Since Blu-ray discs need dedicated compatible hardware, you will need to buy one which best fits your requirement.
For the PC/laptop: Essentially, you will be swapping the existing optical drive on your computing device with a Blu-ray capable one. These drives require no intervention during the hardware driver detection and installation (assuming you have the latest gen Operating System installed and updated). Once installed, the device is ready for use. As for the installing the hardware, we suggest you check with the PC/laptop manufacturer as to which drive is compatible with your PC/Laptop, and the safest method of installing it.
Stand-alone player: On the outside, this one looks like a DVD player, but since it can throw blue coloured lasers on the inside, this one is the more loaded of the two siblings! Connect this to your TV using the HDMI cable, slot in a disc and you are ushered into the world of High Definition.
Blu-ray Home Theaters: We have seen DVD based home theaters. However, swap that DVD player with a Blu-ray capable one and we have a completely updated hardware, with home theater speakers for the complete audio experience. Philips, Sony and Samsung offer these Blu-ray home theater setups, with prices starting from Rs 19k.
Playstation 3 console: This one serves a dual purpose- console for the hardcore gamer, and the Blu-ray player for the High Definition movie buff. We find these traits in the same person as well, at times, and this makes the PS3 a superb deal. For about Rs 20k (depends on whether you pick up the older gen PS3, or the newer PS3 Slim), you get both devices.
Blu-ray devices: Which ones to buy
Well, if you are convinced that you need the Blu-ray upgrade in your life, check out these devices. You may want to buy one of these.
LG BD550 Blu-ray player: Rs 8,500
This is one of the most inexpensive Blu-ray players available out there. For the movie playback, you get Full HD playback of the Blu-ray movies and full HD upscaling of Standard Definition DVD videos. Built in network capablities and USB 2.0 Media Host. The network capability allows the player to connect to the Internet and allow access to You Tube, Picasa, AccuWeather etc. This could very well be your first Blu-ray player, and the price versus features comparison makes this a real value for money purchase.

Sony BDP S-370 Blu-ray player: Rs 9,900
This one just barely manages to stay under the Rs 10k price bracket, but the features offered at unmatched. The XMB menu interface gives it a perfect blend of functionality and looks, along with a PS3-esque aura. If you are connecting this to a Sony Bravia television or a Sony home theater, the BRAVIA Sync will allow you to use one remote for controlling all devices. Network capability is futher boosted by the availability of the Wi-Fi adapter.
Philips BDP5012/F7 Blu-ray player: Rs 13,000
This one does everything the other Blu-ray players do, and then some! The fact that this also has a memory card reader, opens up more avenues to access media from. Copy movies to a memory card, slot it in, and the BDP5012/F7 will upscale even SD videos to Full HD resolutions. Slightly expensive than the three we had mentioned earlier, but the marginal boost in features may just be worth the extra moolah.
Samsung BD-C5900 Blu-ray player: Rs 13,500
Apart from the HD upscaling capabilities and all the fun features which come with a Blu-ray disc, the Samsung BD-C5900 is 3D ready as well. This means that if you have already purchased a 3D TV, or are planning to buy one, it'll make sense to buy this one. Is wireless network access capable, with an optional compatible wireless adapter plugged in.
LG BD590 Blu-ray player: Rs 18,500
You must be wondering why this Blu-ray player is so expensive, considering that it'll largely offer what the lower priced rivals are offering. Well, this one has a 250GB hard drive built-in, for you to store multimedia on, and get instant playback. The storage space, we believe, alone makes this worth the price.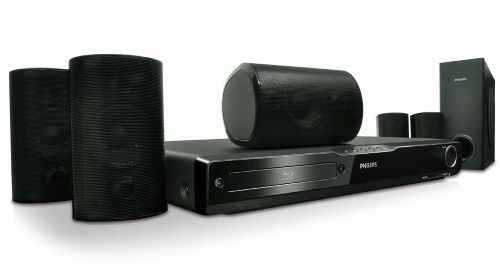 Philips HTS3251B Blu-ray Home Theatre system: Rs 28,500
Essentially, this setup offers the full-fledged Blu-ray player along with the goodies of a home theater. Well, after all, you need a home theater to enjoy a Blu-ray movie. Buy this, and get the entire package in one box. A 5.1 channel setup (5 speakers and 1 woofer), along with an iPod dock to boot, and the package is complete!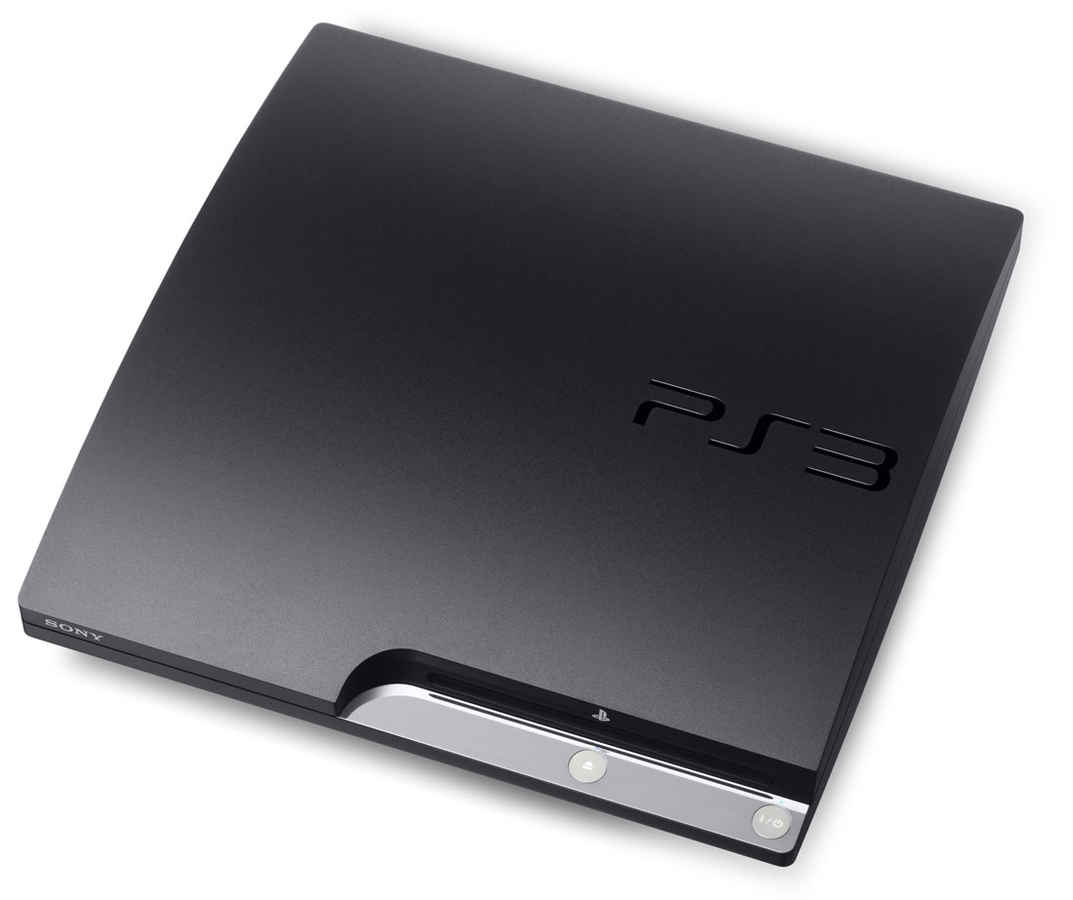 Sony Playstation 3/ Sony Playstation 3 Slim: Rs 19,000 onwards
This one serves a dual purpose- console for the hardcore gamer, and the Blu-ray player for the movie buff. We find these traits in the same person as well, at times, and this makes the PS3 a superb deal. For about Rs 20k (depends on whether you pick up the older gen PS3, or the newer PS3 Slim the hard drive capacity), you get the functionality of both devices in one.