One of the biggest gripes that people seem to have with a Windows-powered smartphone is the lack of apps. There are a number of official apps still missing from the Windows Store, which iOS and Android users never fail to mention, much to the chagrin of Windows Phone users. At times like this, Windows Phone users have to rely on alternate apps created by third party developers, until the original developers finally start releasing more apps on the Windows Store.
Windows Mobile may have grown a lot over the past couple of years, but it still falls much behind iOS and Android, when it comes to the sheer number of apps available on the respective stores. As per a report by Statista, Google's Play Store and Apple's App Store had about 1.6 million and 1.4 million apps respectively in July 2015, whereas Windows Store had about 340,000 apps. That being said, Windows Store is still growing strong, thanks to Microsoft's universal app system. However, there is also a very small number of Windows Phone users. As per a report by IDC, by Q2 of 2015, Android led the way in number of smartphone shipments with 82.8 per cent, followed by Apple with 13.9 per cent. Windows Phone shipments were placed at number three, with 2.6 per cent.
The lack of an extensive user base is one of the reasons why app developers consider making Windows apps as an afterthought. Simultaneously, one of the reasons why people do not buy Windows-powered devices is the lack of applications. However, while the lack of mainstream applications may have adverse effects on attracting new users from different platforms, Windows Mobile does have plenty of third party applications, and good ones at that, to make up for the lack of official applications.
Here are some of the best alternate apps, that work just as well, if not better, than the official apps.
You don't need the Gmail App
Google doesn't seem to be in any hurry to launch an app for its mail service on Windows. However, that does not mean that Gmail users have to open the browser to access their emails all the time. While there are a number of third party Gmail applications available on the Windows Store, one of the best ways to access Gmail on Windows Phone is already built into the OS. All a user needs to do is go to 'Settings', then 'Email+Accounts'. Tap on the 'Add an Account' option, and select 'Google' from the list of options. Once the details are filled in, a new tile appears on the Home screen, from which one can access Gmail. This will also grant users access to their Google contacts on the People app, and Google Calendar on the Calendar app. The same process can also be used to access other email services, too.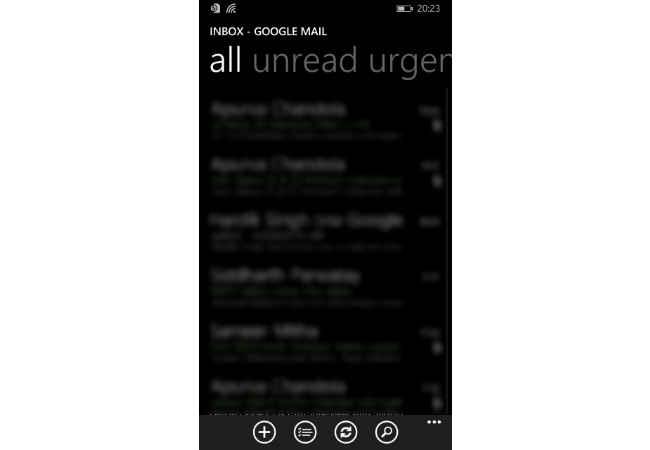 YouTube Alternative- MetroTube
Just like Gmail, the official YouTube app is missing from the Windows Store. Microsoft did try to make an app themselves, but were stopped from doing so, by Google. As a result, the YouTube application on Windows is barely an application, because all it does is open the mobile YouTube page on the browser. MetroTube is a much better alternative here – a well-developed application that integrates Microsoft's design language into its interface. The app is smooth, and works perfectly fine. The application is not free, but has a trial version that can be used indefinitely. However, you are encouraged to buy the app and support the developer.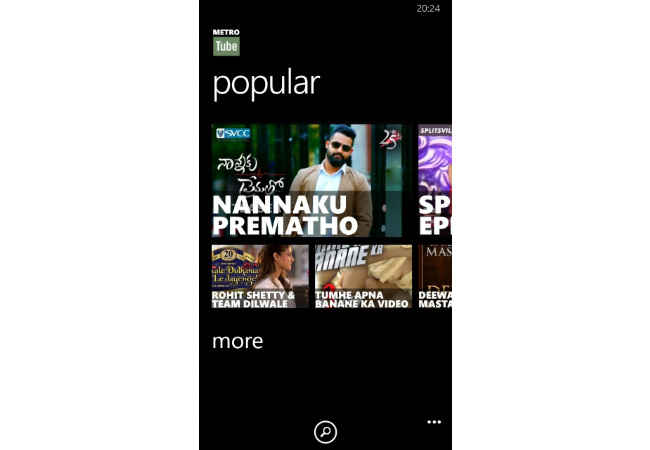 Instagram Alternative- 6tag
While there is an official app for Instagram on the Windows Store, it is still in Beta, and that says a lot. However, Avid instagrammers would do well to download 6tag, instead. Unlike the official app that is still stuck in beta and is devoid of features like video uploading, 6tag is regularly updated to include all the new features of the official application. 6tag is the best way to use Instagram on a Windows device and make most of the cameras on Windows devices, especially those found on the flagship models.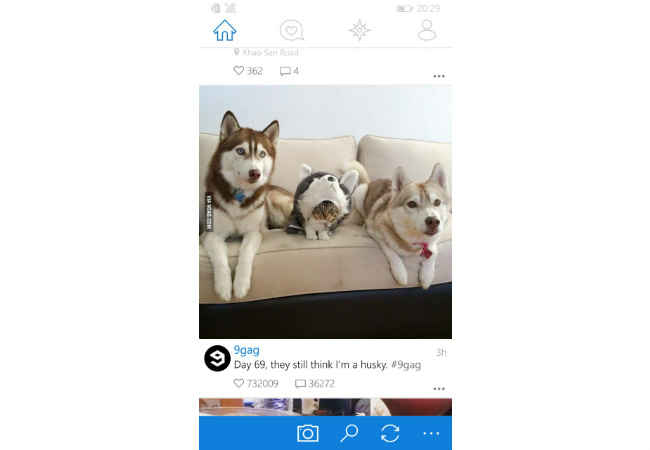 Pinterest Alternative- Pin.it
Users of the popular photo-sharing website will be disappointed to know that Pinterest has no official app on the Windows Store. Thankfully, it has the next best thing, in the form of Pin.it. The Pin.it app works just as well as the official Pinterest app on iOS or Android, along with some added features that take advantage of Windows' unique interface. The Home screen tile is customisable, and users can choose to have it display recent pins, profile images and more. Users can also choose to pin a specific board, or their own profile.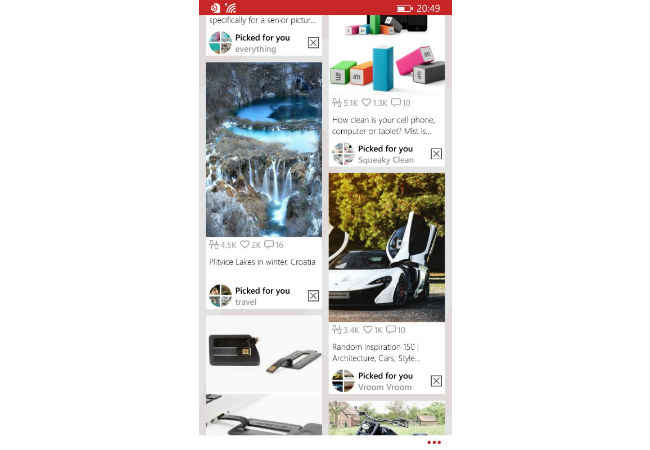 Google Maps Alternative- Here Maps
As with Gmail or YouTube, Google has not released an official application for Google Maps on Windows. Thankfully, Windows users have Here services, to help them find their way. Developed by Nokia, Here allows users lifetime free navigation, and is often claimed to be better than Google Maps. All the user has to do is download the map of a city, state, or even the entire country to their phone, and use GPS services in that particular area, without internet. Here Maps is similar to Google Maps wherein it will help users find locations and directions to it. Here Drive offers voice-guided driving navigation, and also has an interesting feature that allows users to find where they parked their car. Here Transit helps users find out how to go about in some cities, using public transportation. However, you have to use Google Maps, then gMaps is the app to download.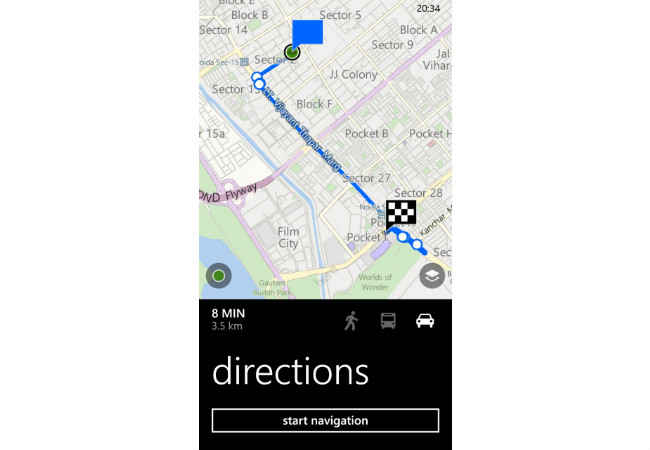 Clash of Clans Alternative- Age of Empires: Castle Siege
It is still unknown if and when Supercell will release the popular MMO strategy game on Windows devices. However, till the time it does so, Windows users can enjoy playing Age of Empires: Castle Siege. The Age of Empires name is already a popular game title amongst PC gamers, and while Castle Siege isn't a full blown RTS like its namesake, it works well as an MMO Strategy game. Unlike Clash of Clans, users can choose a starting civilization. Each civilization comes with a special unit as well as heroes, unique to civilizations, features common in the 'Age of' games. The icing on the cake is that this game comes integrated with Xbox Live.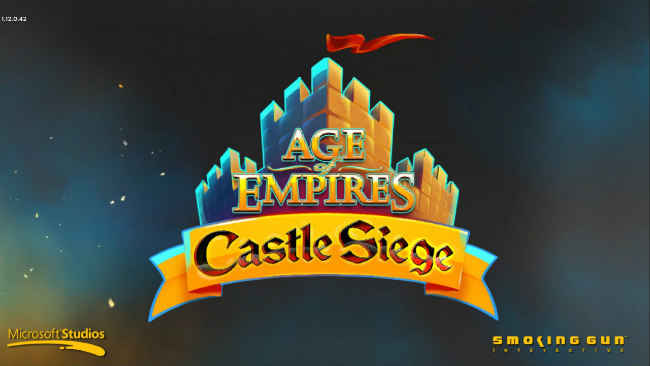 Windows users have bemoaned the lack of official apps for their devices, but hopefully, these alternatives should satiate their appetite, until the official applications come along. Even without them, the world does not seem as forlorn for Windows Mobile users, as is often said of them.