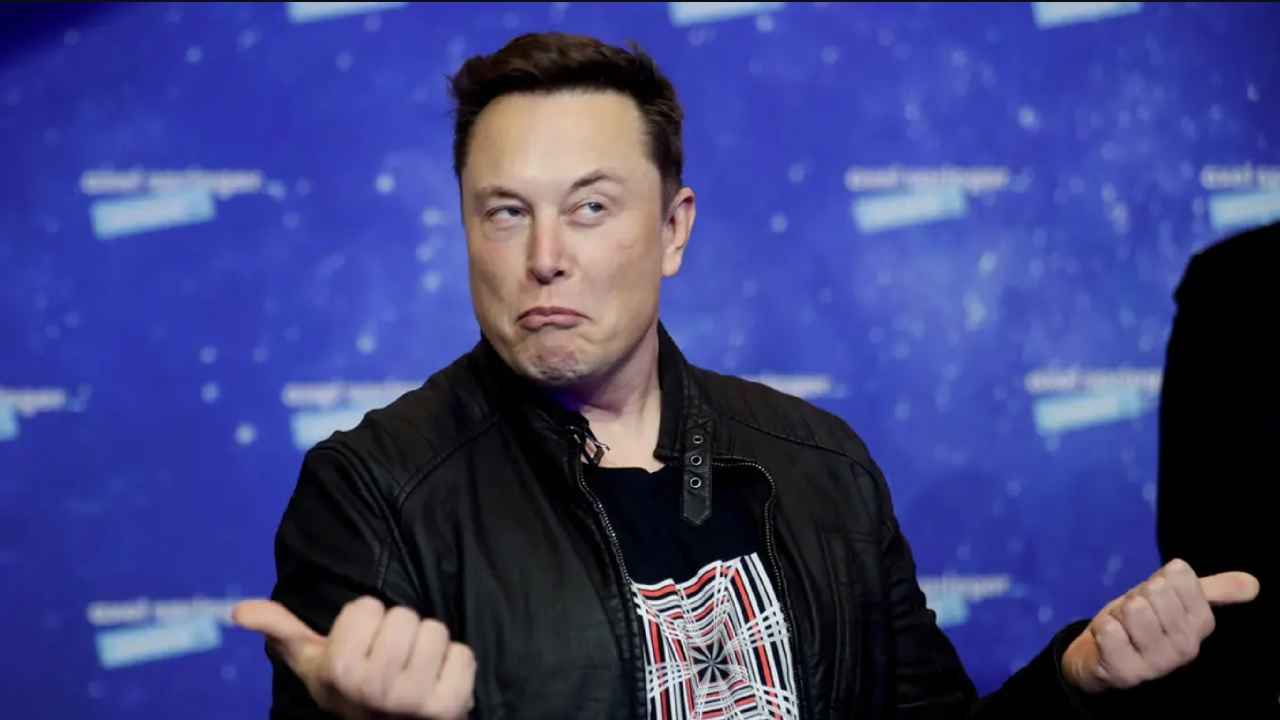 HIGHLIGHTS
Elon Musk's acquisition of Twitter has brought out the hottest of all hot takes

We've curated some of the wildest, most logical and strangest tweets regarding the situation

We can only wait and see what Musk has in store for the future of Twitter
It's been just over 48 hours since Elon Musk outright bought Twitter for a monumental sum of $44 billion and, pardon my French but the proverbial s**t has hit the fan! I'm not even kidding, Twitter has exploded like a hornet's nest, with tweets flying left, right and centre. Everyone and their grandmum has been reacting to the world's richest man's purchase of the popular microblogging platform and how!!
Reactions galore
The age of social media has given us unfettered access to movie stars, politicians, musicians, and everything in between. Some might say that it's a good thing, but the phrase 'never meet your heroes' comes to mind here. But it seems like one man is here to change the way things are done on everyone's favourite bite-sized social media app, for better or worse.
Some are hailing Elon Musk's purchase of Twitter as the greatest victory for free speech in the modern era, while some decry it as a billionaire feeding his own over-inflated ego. While both may be right, the acquisition of Twitter has drawn some of the 'hottest' takes on freedom of speech and in the process highlighted a few glaring concerns that could derail the entire thing.
Over the years, Twitter has simultaneously become the world's largest platform for discourse and the world's largest septic tank. People's lives have been destroyed by 'discourse' on the platform, banned for wrong-think and even had their reach throttled by the almighty 'algorithm'.
What started as a well-meaning platform for debate and discussion, Twitter quickly turned into a political battleground that has even seen the banning of a former US President – while he was in power no less. It eventually got so bad that even co-founder Jack Dorsey resigned from his position as CEO, leaving Parag Agrawal to take over the hot seat. To say that American politics has seeped into every cultural moment in the past few years is an understatement.
The Hottest of Hot Takes
Even though the platform was seen as toxic, it was still an important source for breaking news, updates and such. After all the controversy, it looks like the biggest one was just around the corner. The acquisition by Musk has been seen by some as an extravagant impulse purchase by a spoiled billionaire and that the 44 billion he spent could have been used to 'end world hunger'. Silly tweets, no doubt, but the seed of discord against Musk has already reared its head. As a bit of a rebuttal, if $44 billion was all it took to end world hunger, how has it not happened already?
Elon Musk told the United Nations he would give them $6 billion to end world hunger if they showed him a detailed plan of how they would use the money. They called his bluff and gave him their plan— and then they never got the money. Now he's buying Twitter for $45 billion.

— No Lie with Brian Tyler Cohen (@NoLieWithBTC) April 25, 2022
Others have even complained that the $44 billion matches Joe Biden's climate change proposal.
The amount Elon Musk just paid for Twitter ($44 billion) is nearly equal to Biden's proposed climate budget ($44.9 billion), in case anyone's wondering how seriously we're taking the climate crisis

— Stephen Semler (@stephensemler) April 26, 2022
US Senator Elizabeth Warren, who was recently derided for claiming Native American heritage when she was clearly a white woman, also chipped in with her rather silly take. She claims that 'democracy' shouldn't be held hostage in the hands of a few and that billionaires like Musk should pay their fair share of taxes.
This deal is dangerous for our democracy. Billionaires like Elon Musk play by a different set of rules than everyone else, accumulating power for their own gain. We need a wealth tax and strong rules to hold Big Tech accountable.

— Elizabeth Warren (@SenWarren) April 25, 2022
Jack Dorsey also endorsed Musk as he tweeted out that if there was one person that he trusted to take over Twitter, it would be Musk. High praise from the co-founder of Twitter.
Elon's goal of creating a platform that is "maximally trusted and broadly inclusive" is the right one. This is also @paraga's goal, and why I chose him. Thank you both for getting the company out of an impossible situation. This is the right path…I believe it with all my heart.

— jack (@jack) April 26, 2022
This is par on course for celebrities of course, but now that Musk has firmly planted his foot in the domain of public discourse, this is only going to get much worse. Case in point, Elon Musk's close relationship with China.
The Chinese Candidate
Right now, Twitter does an excellent job of marking and identifying Chinese state-affiliated media such as CCTV, CGTN etc along with state actors such as ministers and such. As we all know, China is notorious for its censorship and absolutist approach to shutting down dissent. Freedom of speech does not exist in China. Twitter isn't even accessible on the Chinese mainland. You can thank the Great Firewall for that.
Elon Musk also has close ties to the CCP (Chinese Communist Party) with China being the second-largest market for Tesla. It complicates things when a Tesla Giga Factory is located in Shanghai. So what happens when the CCP threatens Musk with IP seizure and shutdowns if Twitter does not comply with Chinese censors? Even Lex Luthor's stand-in, Jeff Bezos has a good point once in a while.
Interesting question. Did the Chinese government just gain a bit of leverage over the town square? https://t.co/jTiEnabP6T

— Jeff Bezos (@JeffBezos) April 25, 2022
Politicians all across the US were quick to jump on with their opinions and thoughts on the matter with Senator Ron DeSantis praising Musk for the acquisition. The Left weren't so happy though, with a large cadre of users wishing death on the billionaire.
Elon Fight's back
For all his talk, Elon has actually seemed to back up what he stated. Even if things go south from here, it's clear that the status quo has changed forever.
Yesss!!! pic.twitter.com/0T9HzUHuh6

— Elon Musk (@elonmusk) April 25, 2022
The madlad even joked about buying Coca Cola next! If anything, the past two days have been unexpectedly entertaining. In fact, news outlets like WION even went as far as to report that Elon Musk was planning on introducing cocaine to Coca Cola. Clearly, they didn't get the joke.
Next I'm buying Coca-Cola to put the cocaine back in

— Elon Musk (@elonmusk) April 28, 2022
Another unintended consequence of the buyout is that banned accounts have come back. Right-wing users have seen an uptick in followers while left-wing figures have seen a drop in follower count. We can't verify this but we have seen accounts that were banned make their way back to the platform.
Every major right-wing account suddenly got thousands of "new" followers overnight.

Meanwhile, almost every major left-wing account has lost thousands of followers.

Shadow bans are being lifted and bots are being deleted. Twitter is mopping up before the new boss comes in. pic.twitter.com/YUxWYz7ifR

— Possum Reviews (@ReviewsPossum) April 27, 2022
This is trippy! Thanks Elon for bringing back my old account that was suspended. pic.twitter.com/yYom6WjM6p

— Drunk3po (@Drunk3po_Joay) April 26, 2022
It's still only 48 hours since the acquisition but it seems like the online world has been turned upside down. It's gotten to the point where the Biden administration actually set up a 'Disinformation Governance Board'!
Sec. of Homeland Security Alejandro Mayorkas says a "Disinformation Governance Board" is being created to counter misinformation. pic.twitter.com/Qysmy0kGTP

— The Post Millennial (@TPostMillennial) April 27, 2022
Where this all leads to is still a mystery, as our resident Editor has expressed. But we know one thing for sure, we're not in Kansas anymore.
What Indians had to say
For what it's worth, India has about 23 million users on Twitter. That's a huge section of people on the platform, but it really is a drop in the total population of the country. A lot of users seem to be incredibly happy that Musk has taken over Twitter while others fear that it will lead to Islamaphobia in the country. It's been a roller coaster ride here and it's only going to get more interesting as the days go by.
#TwitterTakeover is against Geneva Convention and will promote IsIamophobia in India.

RW used to mince words to avoid suspension. In #ElonMusk's reign they'll make no attempt to hide bigotry, provoking scared minority into stone pelting. SC must stay this unconstitutional deal.

— THE SKIN DOCTOR (@theskindoctor13) April 25, 2022
Anand Mahindra shipped in with his two cents as well and as far as his message goes, it's hard to find anything wrong with it. He says that allowing trolls and the like to show themselves on the platform will make catching them much easier for Indian law enforcement. A novel idea, no doubt.
Clearly Freedom of Speech is cherished. I,too,agree Twitter can permit a greater degree of participation & expression. Because censorship doesn't suppress the hate-mongers & a platform like this can flush them out into public view allowing law enforcers to act against them. (1/2) https://t.co/GgtWZR3Z4M

— anand mahindra (@anandmahindra) April 27, 2022
Even delivery services such as Swiggy and Zomato got in a few digs regarding the entire situation. Swiggy even went so far as to share a photoshopped image of Elon Musk's cart with Twitter, Motichoor Ladoo and Kaju Kati as his checkout items.
we saw what elon bought next pic.twitter.com/z18MvMtqTi

— Swiggy (@swiggy_in) April 26, 2022
Zomato wasn't going to be left behind and tweeted that Elon Musk bought Twitter faster than most users could even decide on what pizza to order. A bit out of line, but they're right.
But, the best out of the lot has to be the tweet by Amul. The image included the cheeky caption 'Yeh Cheez Badi hai Musk, Musk' followed by 'Share it, don't have it, Elon'.
#Amul Topical: Billionaire buys Twitter for $44 billion! pic.twitter.com/LLmRmZDvzw

— Amul.coop (@Amul_Coop) April 27, 2022
Media reacts
The media weren't silent through this entire situation with publications like The Verge stoking the flames by publishing an article titled, "How to deactivate your Twitter account' and promptly got ratioed by a troll Twitter account.
How to deactivate your Twitter account https://t.co/KVLIDkfWBg pic.twitter.com/IWg3Oh1BJp

— The Verge (@verge) April 25, 2022
Podcast host and MMA commentator Joe Rogan found out that Musk had bought Twitter live on his podcast and reacted the only way he could. Check out the video below for his live reaction. Rogan actually had Musk on his podcast a few years ago where he actually got the billionaire to take a hit of a marijuana joint.
Conclusion:
Everyone and their pets now have something to say about Musk but at the end of the day, as we've said before, the status quo has been upended. The deal is done and now only time will tell what Musk will do with the platform. Will Elon Musk uphold the values of free speech or will it capitulate to state-sponsored interference? Honestly, only time will tell and the only thing we can all collectively do is wait and see.