WhatsApp, the most popular instant messaging application says that your chats are safe, but are they really?
In the recent spur of events going on in the country, you may have heard that chat conversations are being accessed by third parties, while WhatsApp says the chats between one-to-one are end to end encrypted.
So what does end-to-end encryption mean? According to a WhatsApp blog post, "end-to-end encryption ensures only you and the person you're communicating with can read what's sent, and nobody in between, not even WhatsApp. Your messages are secured with locks, and only the recipient and you have the special keys needed to unlock and read your messages."
In short only you and the recipient can read the conversations, no one else in between can have access to them.
So how is it possible that WhatsApp chats are accessed by third parties?
Well, WhatsApp gives users a feature to back up the chats to cloud storage, which means the chats stored on your phone are uploaded to the cloud. As far as backups are concerned WhatsApp says that chats stored on cloud be it iCloud or Google Drive are not protected by WhatsApp's end-to-end encryption.
Keeping this in mind, here are some tips to keep your chats as safe as possible.
Disable cloud backups - You should first disable the option to back up to Google Drive or iCloud, which would keep the chats only on the phone, so it reduces the risk of any third party accessing the chats if they gain access to your cloud storage.
To disable cloud backup - Open WhatsApp -> Tap the 3dots on top right corner -> Click Settings -> Chats -> Chat Backup -> Tap on 'Backup to Google Drive' -> Choose Never.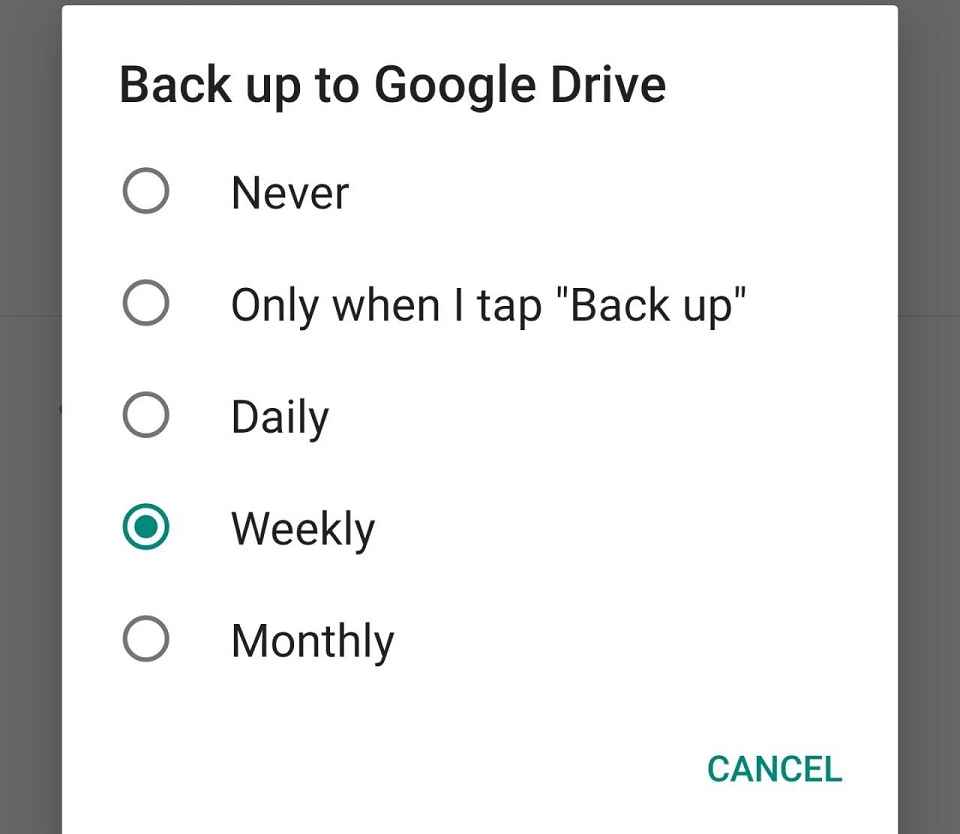 This would mean that you won't be able to restore your chats if the phone is not in working condition. So regularly copy your local backups to a different storage media and encrypt them to maintain a backup.
ScreenShots - Do not keep screenshots of your personal chats in the phone's gallery (duh!).
Updates - Keep auto updates on for your phone as well as for apps this helps your device and the apps get the latest security and plugs and leaks that may have been discovered in a previous version of the app.
Permission - Do not give permission to access the storage to every app installed on your phone, be discrete as other malicious apps may get access to WhatsApp storage.
WhatsApp Lock - WhatsApp now allows users to lock WhatsApp using the phone's biometric security for added protection.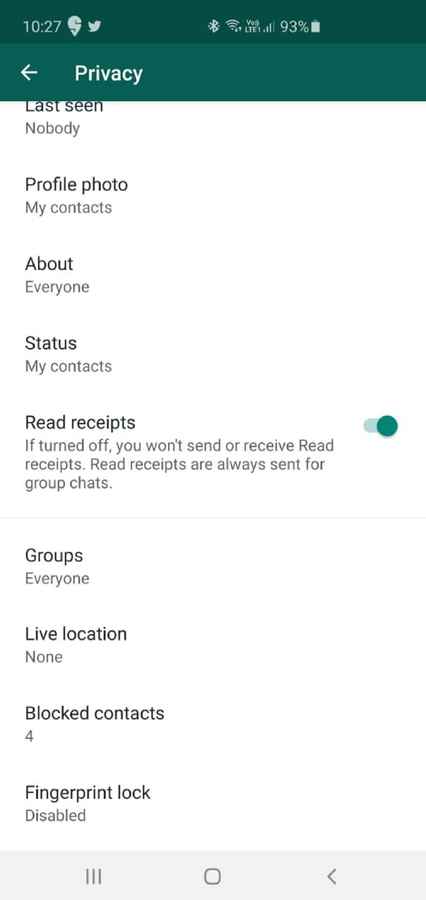 You can enable this by: Open WhatsApp -> Tap the 3 dots on top right corner -> Click Settings ->Account -> Privacy -> Fingerprint Lock.
These are some of the ways one can ensure the safety and privacy of personal chats and data from WhatsApp.