The term netbook may have become less fashionable for them, but sub-13 inch laptops sporting an extremely barebone hardware and feature set, selling on a shoestring budget are essentially that – netbooks. Traditionally, they've been useful for very little than getting online and allowing you to work through a web browser, besides offering an extremely ultraportable form factor and better-than-average battery life than larger, bigger laptops.
Apart from all the traditional bigwigs of the marketplace, brands like ASUS, Acer, Dell, HP and Lenovo, that dominate most laptop sales (and not just in the netbook space, mind you), recently brands like Micromax, Swipe, iBall, MaxPro and others have started selling their inexpensive netbook alternatives for consumers to choose from, too. And almost all of these new entrants of the market are heavily undercutting the established traditional brands' netbook offerings. How much should you trust these new brands of tiny, thin and light laptops (aka netbooks)? What's the catch in their offer? Is it truly an incredible buy or is it all too good to be true? Here's what I think.
Netbooks being sold at the magical Rs. 9,999 price point seem to really pinch the buyer in the features department – especially in the RAM, storage, operating system department. Instead of a minimum of 500GB hard drive, most offer only a measly 32GB of storage; instead of Windows 10, most offer only Windows 8.1 (remember, the official Microsoft free Windows 8 to Windows 10 offer ended on July 29, so no more freebies!) and some offer only a DOS or Linux operating environment – far from ideal. Don't be swayed by their "quad-core" label when you come across their listings on e-commerce websites, as the CPU and chipset they run on are often several generation older and not the latest.
These machines are meant to offer the bare minimum in terms of performance in order to maximise its battery life, so quad-core essentially means nothing here with respect to its CPU. It's all Intel Atom-based SoCs, Celeron or Pentium, anyway. Very little to separate between the various Atom SoCs, in terms of performance, unless it's based on Bay Trail or later versions (Moorefield, Cherryview, etc), where the onboard GPU is significantly better than older Intel HD variants. But since the screen resolution of all these 10 to 12-inch devices is 720p (or thereabouts), a humble GPU (which again consumes as little power as possible) is par for the course. Intel Celeron or Pentium-based netbooks are generally slightly more powerful than Atom SoCs and usually don't sell under the Rs.10,000 price point.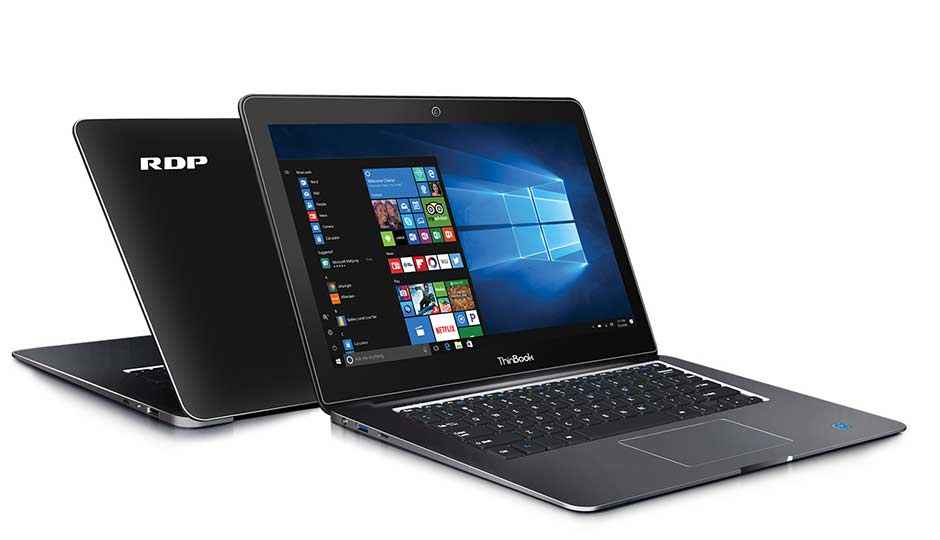 I'll give the devil its due, though, as the netbook-class of laptops are all very good at two things, and those two things only. They're ridiculously easy to lug around, because they're so tiny and tip the weighing scales at 1 kg or lesser. Secondly, because of their modest hardware firepower, these tiny netbooks offer very good battery life. I'm confident that all 10-inch netbooks sold between the Rs.10000 to Rs.18000 price point can easily offer double the amount of battery life compared to a 15-inch laptop. Also some of the sub-15,000 tiny laptops also come with a built-in 3G SIM slot, giving you the flexibility to stay connected and work online while you're on-the-go.
Another concern with most netbooks I've used over the years, that's valid with tiny laptops being sold in the market even now, is that of their build quality. At such inexpensive price points, only a fool would expect netbooks to be built tough and exude a sense of premiumness. Be ready for anything but that!
As long as you're only ever going to fire up your web browser, get online, watch some YouTube video, stream music, send and receive emails, log into Facebook and Twitter, you can get away with doing all of that on a 10-inch netbook class laptop. One task at a time, though, otherwise you run the risk of stressing out that tiny laptop's diminutive CPU! Yes, it will offer you great battery life while being easy to carry around. But that's it. For anything else, there's no point wasting your money on these handicapped machines (too harsh? Nope).
This article was first published in September 2016 issue of Digit magazine. To read Digit's articles first, subscribe here or download the Digit e-magazine app for Android and iOS. You could also buy Digit's previous issues here.