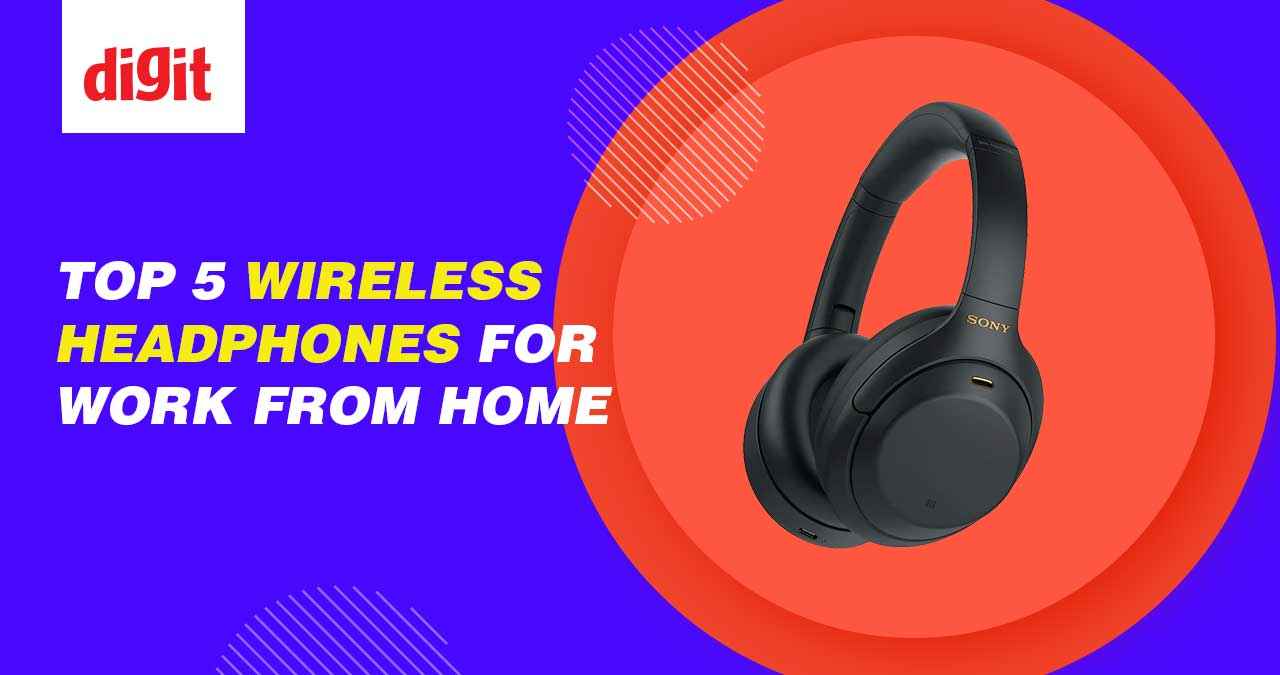 With work-from-home culture still at large, it is crucial to have a reliable pair of headphones that deliver great audio quality while drowning out unwanted ambient sound. In this list, we will cover the best five wireless headphones that you can purchase in India to help you work from home or study from home in peace. ANC or Active Noise Cancellation is an important feature that you'd want if you're working from home and there's a substantial amount of noise in your household. However, it is not as vital as a solid microphone that can pick up your voice clearly while subduing background chatter. All the headsets we've recommended in this list come with solid microphones and a few of them even have Active Noise Cancellation. Other features you should look out for include good battery life and solid wireless connectivity. In our experience, the best pair of all-rounder wireless headphones for work-from-home purposes is the famed Sony WH-1000XM5 equipped with great sound, reliable microphones, and best-in-class ANC. The Poly Voyager Focus 2 UC has an even better microphone, so if you don't care about ANC, this is an excellent choice. Other options include the Bose QuietComfort 45, Jabra Elite 45H, and Apple's AirPods Max.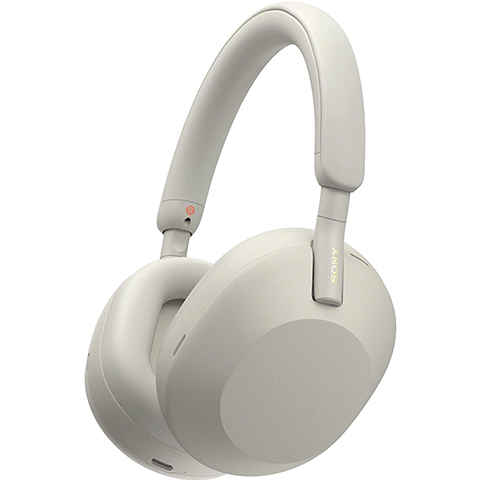 PROS:
Exceptional Active Noise Cancellation, Supremely comfortable, LDAC codec support, Great battery life, Convenient features like Multipoint and Quick Attention
CONS:
Slightly boosted bass and low mids, Less portable than before, No IP rating
Rs. 29,990
Rs. 34,990
in stock
3 new from Rs. 29,990
as of 25 Sep 2023 12:05 12:05
Disclaimer: Digit, like all other media houses, gives you links to online stores which contain embedded affiliate information, which allows us to get a tiny percentage of your purchase back from the online store. We urge all our readers to use our Buy button links to make their purchases as a way of supporting our work. If you are a user who already does this, thank you for supporting and keeping unbiased technology journalism alive in India.