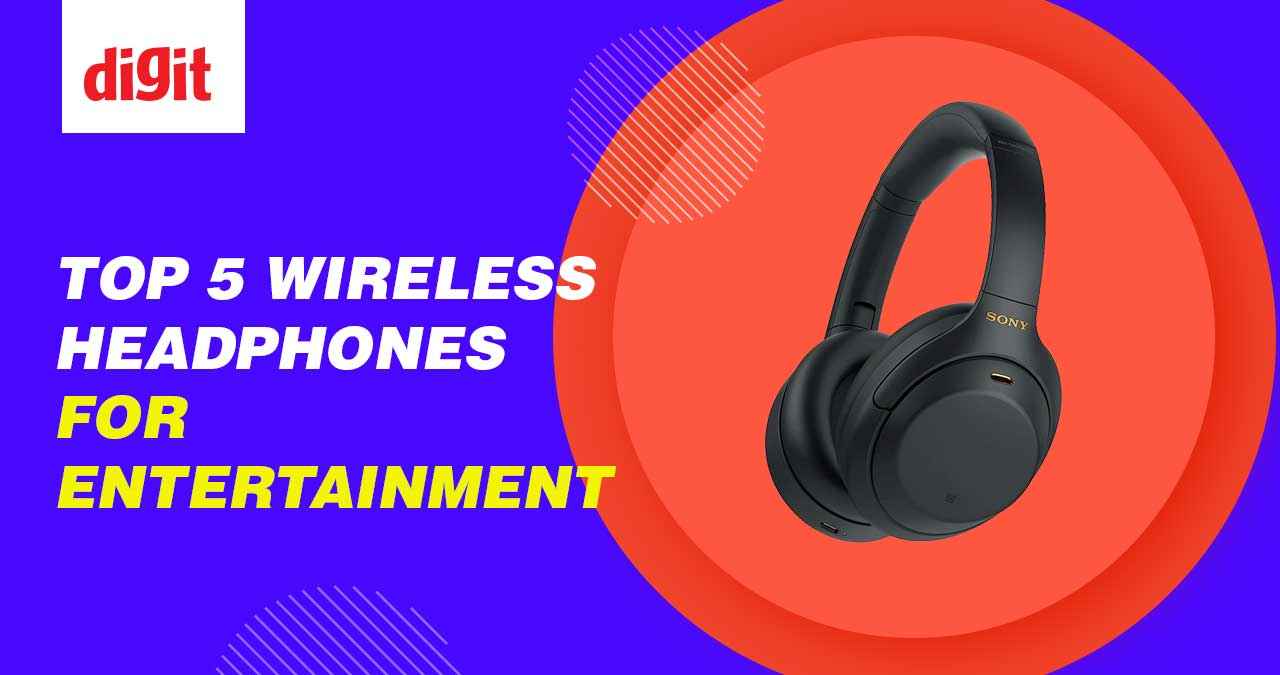 Music and entertainment streaming services are more popular than ever in 2023, so to immerse yourself in the world of entertainment, it is imperative to have a solid pair of headphones or speakers. In this article, we will focus on the best wireless headphones you can purchase in India for entertainment. When buying headphones for streaming, one should look for a few things. Firstly, your headphones should have Bluetooth v5.0 or above to ensure seamless connectivity. Next, focus on the design and build of the headphones, and ensure it is comfortable enough to be worn for long periods, so you don't get sore with pain when watching that 3-hour+ Hindi movie. The headphones must also have good soundstage to immerse you in the movie or TV series you're watching. Lastly, good battery life for wireless headphones is a must since having to charge these cans over and over again can get tiring. According to our elaborate testing, the Sony WH-1000XM5 is the best option for entertainment as it comes with great battery life, good sound, and a wide soundstage. Other notable options include the Bose NC 700 and Sennheiser Momentum 4 Wireless. Two great TWS options are the OPPO Enco X2 and the Sony WF-1000XM4.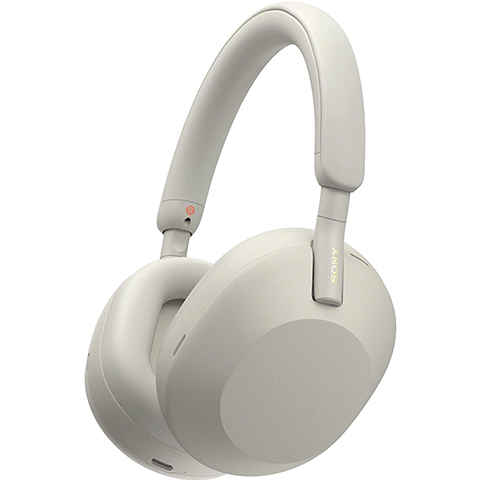 PROS:
Exceptional Active Noise Cancellation, Supremely comfortable, LDAC codec support, Great battery life, Convenient features like Multipoint and Quick Attention
CONS:
Slightly boosted bass and low mids, Less portable than before, No IP rating
Rs. 29,990
Rs. 34,990
in stock
3 new from Rs. 29,990
as of 30 Sep 2023 09:11 09:11
PROS:
Balanced and crisp sound, Classy design, Incredible battery life, aptX and aptX adaptive support
CONS:
Doesn't fold up, ANC doesn't match some competitors, No IP rating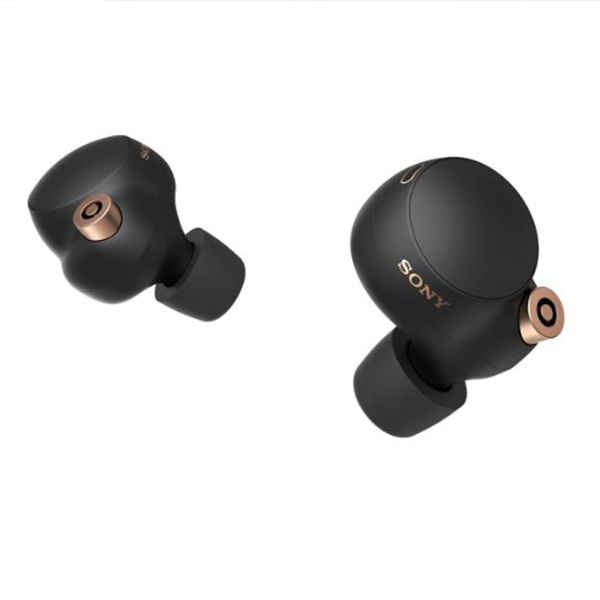 PROS:
Impressive sound quality, LDAC codec supported, Sony Headphones Connect app is fantastic, Excellent ANC performance, IPX4 water resistance
CONS:
No multipoint connectivity, Bulky earbuds
Rs. 14,579
Rs. 24,990
in stock
5 new from Rs. 14,579
as of 01 Oct 2023 00:49 00:49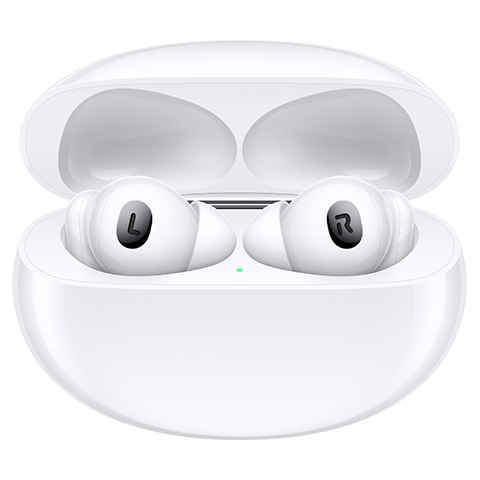 PROS:
Pristine sound quality, Improved ANC performance, Feature-rich HeyMelody app, Multipoint connectivity, LDAC codec support
CONS:
Pressure controls aren't well-positioned, No customisable EQ
Rs. 10,999
Rs. 19,990
in stock
as of 30 Sep 2023 09:16 09:16
Disclaimer: Digit, like all other media houses, gives you links to online stores which contain embedded affiliate information, which allows us to get a tiny percentage of your purchase back from the online store. We urge all our readers to use our Buy button links to make their purchases as a way of supporting our work. If you are a user who already does this, thank you for supporting and keeping unbiased technology journalism alive in India.