Whether it concerns printing photos or reams of spreadsheets, here's our pick of the best MFPs available in the market for your home or small office needs. Although the prices of the products mentioned in the list given below have been updated as of 8th May 2021, the list itself may have changed since it was last published due to the launch of new products in the market since then.
If it's an MFD you want, then it's the 7065DN that you need. This device is the very model of the ideal MFD and features everything that you would need in such a device. It's very well-built too and seems eminently reliable in operation. What really stood out here was the consistency of the performance, which was simply excellent across the board. There were issues with high-quality prints, but even normally quality prints are as good as the best, so you needn't worry. The device is on the more expensive side, but then, such a device is meant for volume printing in small offices anyway.
| | | | |
| --- | --- | --- | --- |
| | Out of Stock | ₹ 15100 | |
The slightly smaller, cheaper version of the 7065DN, the 7060D is almost every bit as good as the 7065. Think of it as a very slightly watered-down version of its elder brother. If it weren't for the existence of the 7065-DN, this is the device that would have won our best performer crown. At around Rs.10,000, this is almost ideal in terms of value for money. Buy this if you can't afford the 7065DN.
| | | | |
| --- | --- | --- | --- |
| | Out of Stock | ₹ 10100 | |
At an MOP of Rs.8,500, the DCP 1511 is definitely among the cheaper MFDs we've tested. Sadly, this comes across in our test, where the device failed our point-size test, proving itself incapable of rendering very fine text. That said, this is an issue that very few of you will need to worry about and the device is cheaper than a lot of the other alternatives and this is, by far, the cheapest printer to run. Recommended for those who just need text prints at low cost.
This is a feature-rich printer with just barely adequate performance. If you're looking at text prints of normal documents, this printer is no different from any other printer out there, but when you start looking at mixed documents and point size tests, the cracks start to show. The mixed documents showcased plenty of striations in images and text quality at smaller point sizes degraded considerably with a decrease in size. However, if you're not concerned with printing fine text and image quality, this is an adequate device.
| | | | |
| --- | --- | --- | --- |
| | Out of Stock | ₹ 1310 | |
This is an interesting MFD as it's a very basic one, but performs almost as well as just about any other MFD in the market. In the course of our testing we discovered that the SP200S has very decent image printing capabilities, which might seem irrelevant in a monochrome laser printer, but will make a world of a difference if you print a lot of mixed documents. Draft prints were surprisingly awful, but then again, one can argue that the printer used the ink very sparingly. An excellent printer for low volume printing.
| | | | |
| --- | --- | --- | --- |
| | Out of Stock | ₹ 13083 | |
Designed to be a printer for SOHO use, the Aficio is very accommodating of all needs that such an environment would require. It includes support for features such as an Automated Document Feeder, FAX support and a higher capacity input tray. The only issue with this printer is the price, which is quite high, but if you're in the habit of printing vast volumes of pages and would find ADF support to be a necessity, this is the printer for you.
| | | | |
| --- | --- | --- | --- |
| | Out of Stock | ₹ 19110 | |
Another device that doesn't particularly stand out, the KX-MB1500 SXB (quite a mouthful) is a decent device with adequate performance for low volume printing. What does stand is the fact that the device is extremely compact for an MFD, in part due to the recessed input/output trays. Another high note for the device was the scan quality, which was actually quite decent with good colour reproduction.
| | | | |
| --- | --- | --- | --- |
| | Out of Stock | ₹ 10900 | |
As far as MFDs go, there's nothing really that stands out with this device. Its sedate design, adequate print speed and quality printing make this an excellent device for offices where the MFDs sole purpose is to churn out print-outs when necessary and remain unobtrusively in the background the rest of the time. This is a printer that doesn't stand out in either a good way or a bad one, which is perfectly acceptable in an MFD.
| | | | |
| --- | --- | --- | --- |
| | Out of Stock | ₹ 6499 | |
List Of Best Buy Multifunction Printers In India
| Product Name | Seller | Price |
| --- | --- | --- |
| Brother DCP-7065DN | amazon | ₹15100 |
| Brother DCP-7060D | flipkart | ₹10100 |
| Brother DCP-1511 | N/A | ₹9490 |
| Brother MFC-1811 | amazon | ₹1310 |
| Ricoh Aficio SP 200S | amazon | ₹13083 |
| Ricoh Aficio SP 203SFN | amazon | ₹19110 |
| Panasonic KX-MB1500 SXB | amazon | ₹10900 |
| Ricoh Aficio SP100SU | amazon | ₹6499 |
Canon E4270 All-in-One Ink Efficient WiFi Printer with FAX/ADF/Duplex Printing (Black)
₹ 7716

|
HP DeskJet Ink Advantage 5075 All-in-One Printer (Print, Scan, Copy, Wifi-DIRECT, Duplex)
₹ 8699

|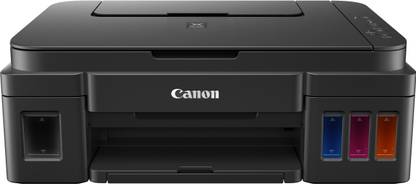 Canon Pixma G 2000 Multi-function Color Printer (Black, Ink Bottle)
₹ 11699

|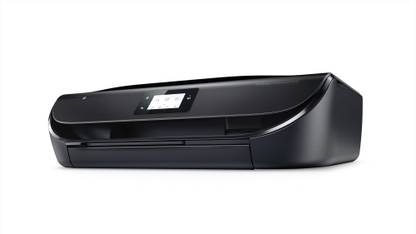 HP Deskjest Ink Advantage 5075 Multi-function Wireless Color Printer (Black)
₹ 9178

|