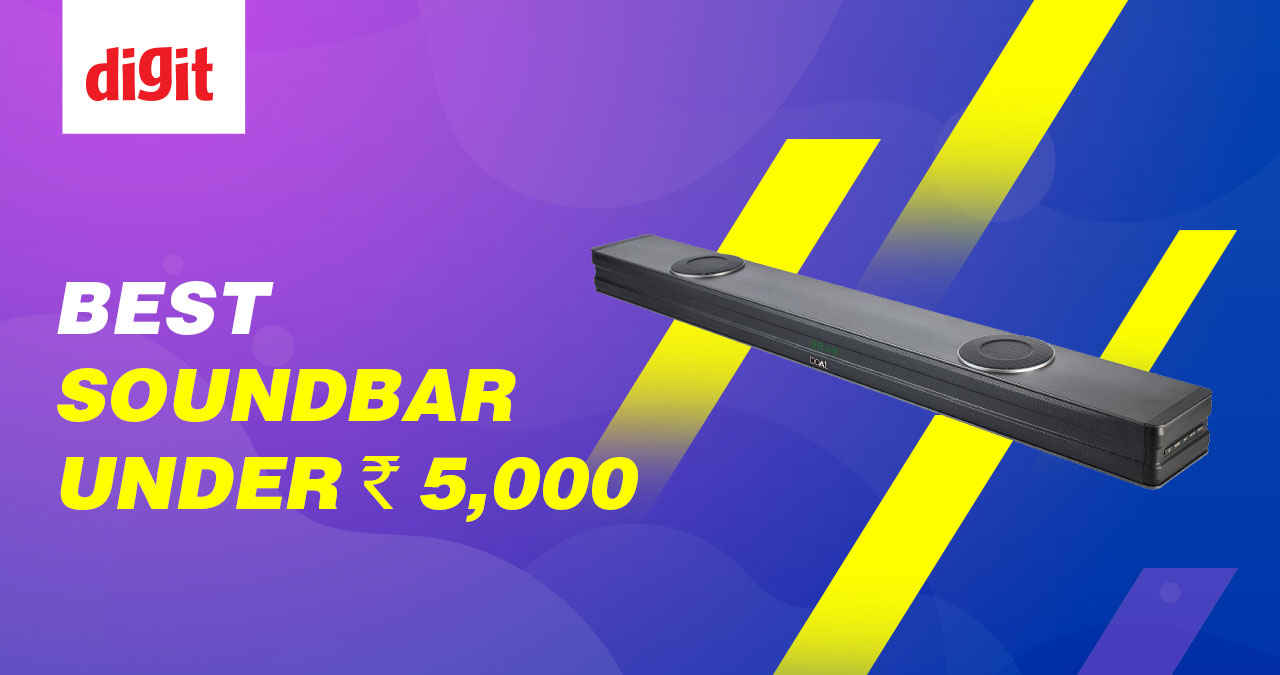 TVs today are getting slimmer and slimmer, and when you are looking to pick up a TV, especially on a budget, one of the biggest compromises is with the sound output. Most budget TVs today have two 10W speakers which get the job done for everyday TV viewing, but if you want an immersive movie-watching experience or if you want to enjoy gaming on the TV, then you will have to invest in a soundbar.
A soundbar not only enhances your TV viewing experience but also doubles up as a speaker for you to enjoy music on as well. If you are on a tight budget, then worry not. We list the best soundbar that you can get for a budget of Rs 5000. Just so you know, we haven't reviewed most of these soundbars so we are listing them based on their features and specifications.
The boAt Aavante Bar 1160 boasts of 60 Watts of sound output and is a 2.0 soundbar. The soundbar comes with four 2.25-inch drivers. For connectivity, the soundbar has Bluetooth, AUX and USB support. The soundbar weighs about 2KGs. It also comes with a remote control that has preset EQs like Music, news movie and more.
Rs. 5,299
Rs. 9,990
in stock
as of 08 Dec 2023 09:09 09:09
Another entry from the house of Boat, the Avante Bar 1198 is a pretty nice for the price it generally retails at. Packed with active subwoofers and a sound output of 90W, this soundbar is enough to fill a small room with ease. This also comes with two upwards firing speakers that help in widening the soundstage as well.
out of stock
as of 08 Dec 2023 08:44 08:44
Disclaimer: Digit, like all other media houses, gives you links to online stores which contain embedded affiliate information, which allows us to get a tiny percentage of your purchase back from the online store. We urge all our readers to use our Buy button links to make their purchases as a way of supporting our work. If you are a user who already does this, thank you for supporting and keeping unbiased technology journalism alive in India.