Best Internal PCIe Capture Cards for Gaming
Internal capture cards, unlike regular video capture cards, are connected directly to your system's motherboard. This removes the hassle of having to deal with cables and connectors, which can sometimes lead to issues. A PCI-e capture card, since it's installed directly on to your motherboard, is arguably a faster and more efficient method to record, or stream/broadcast your gameplay footage online. The perks of a capture card remain the same, allowing to record high definition gameplay footage without compromising your system's performance. This is especially useful for streamers or those looking to get into streaming. This is also useful for those who frequently record gameplay footage. Here we have the best PCI-e video capture cards you can get your hands on right now.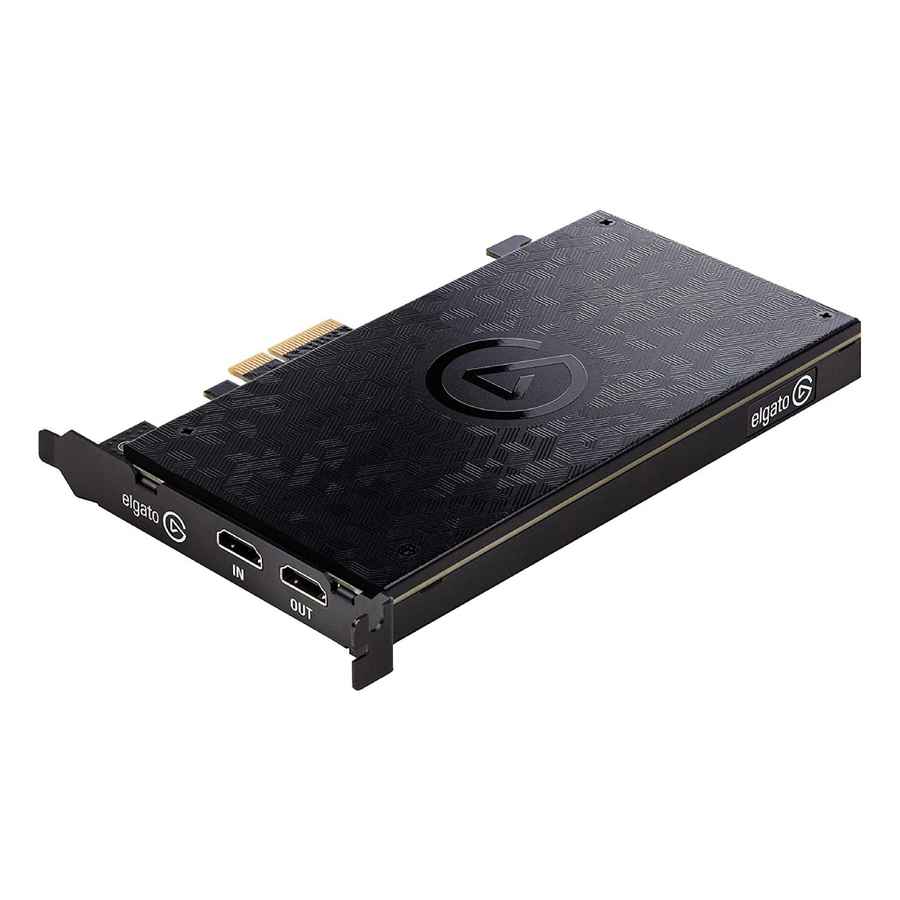 Elgato's flagship capture card, Elgato Game Capture 4k60 Pro, is an ultra-fast PCIe capture card that presents itself as the perfect option for all those who wish to stream with the best quality around. Armed with the support to capture up to 4k resolution, the Elgato Game Capture 4k60 pro is designed meticulously to support high-resolution gaming. True to its name, it is perfectly capable of supporting 60 FPS and even HDR 10 for those aiming to capture and stream HDR footage. For individuals preferring frame rates over pixel counts, the Elgato Game Capture 4k60 pro also gives you the recording options in 1080 at both 120Hz and 240 Hz and in 1440 at 144Hz. The instant game view that this capture card provides allows users to drive their workflow with ultra-low latency technology. As a result, they are able to stay on point and avoid skipping a single frame even when they are pushing an exorbitant number of pixels. Besides being exceptionally well designed, the packaging of the Elgato Game Capture 4k60 Pro also contains a high-quality slip-cover and adequate protective packaging on the interior that keeps the card from harm's way at all times. The PCIe device is shielded with the help of anti-static plastic.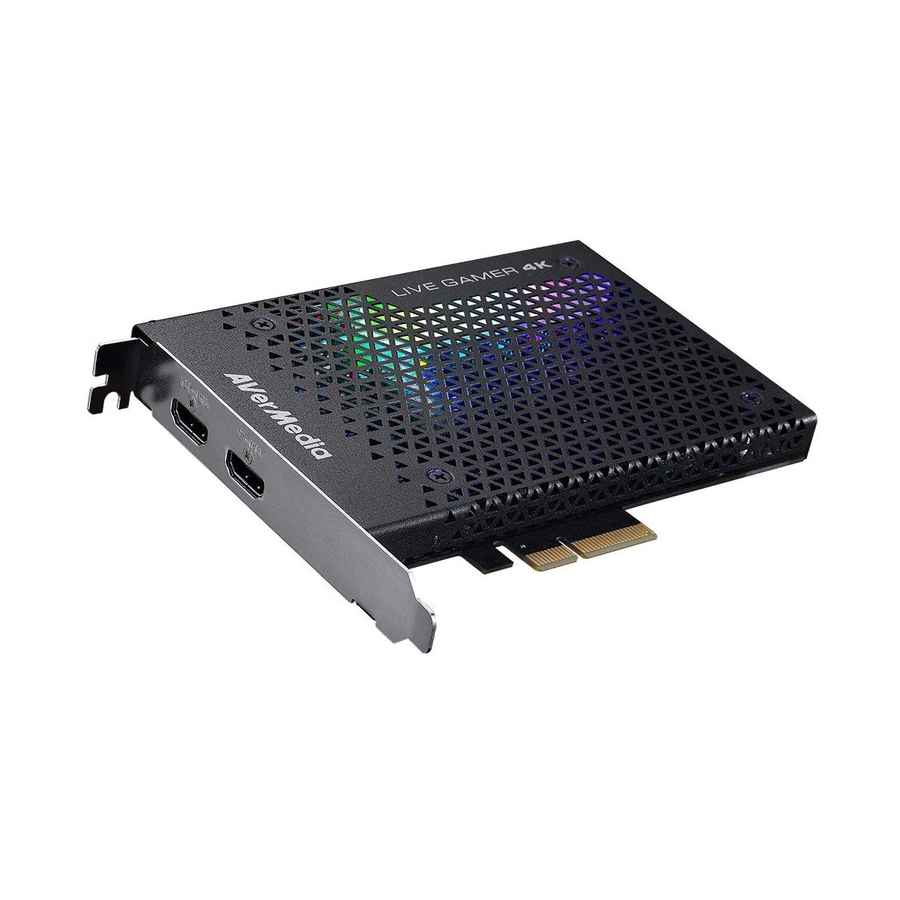 As the name gives out, AVerMedia Live Gamer 4K GC573 is a game capture box. It allows capturing and streaming high-quality 4K HDR content seamlessly. With the capability to capture 4Kp60 HDR videos at 240Hz in Full HD, the Live Gamer GC573 is genuinely a revolutionary capture box enabling you to stream buttery-smooth visuals with ease. It also features an RGB lighting strip with three preset modes. It works with RECentral streaming software that allows recording and streaming HDR content to multiple platforms.AVerMedia Live Gamer 4K GC573 also comes with support for the AVerMedia Gaming Utility. The Utility brings customization to you. If you don't want to use LG4K's HDMI output, the Utility can help. It allows you to choose what resolutions and frame rates you want to record without the need to connect it with a monitor.The capture box features four HDMI ports, one each for audio and video input and output. It is compatible with Windows operating systems. The recommended specifications for 4Kp60 HDR or 1820p240 are Intel Core i5-6XXX or AMD Ryzen 5 1600 or above. It is also recommended to use the Live Gamer GC573 with NVIDIA GeForce GTX 1060 or above and 8GB Ram.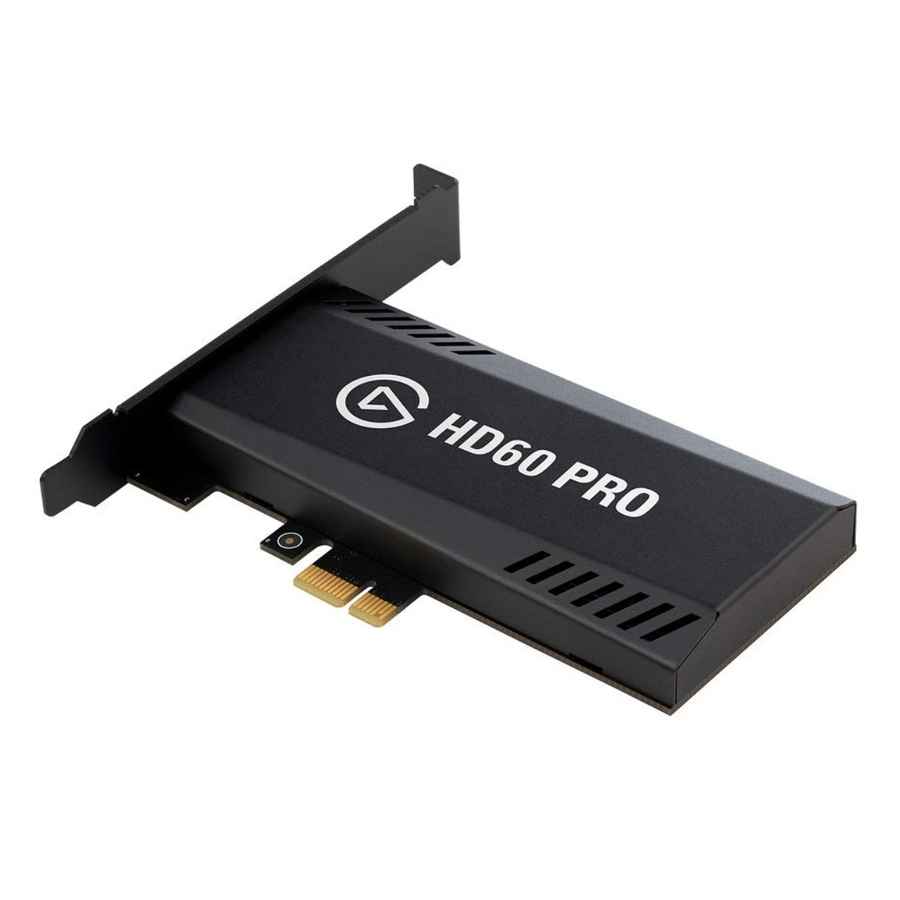 The Elgato Game Capture HD60 Pro allows you to capture exceptional 1080p60 gameplay while also infusing your workflow with ultra-low latency technology and dedicated encoding. If you wish to go live with your content this very instant, the Elgato Game Capture HD60 Pro is all you need to have. The capture card's Flashback Recording feature allows you to go back in time and record moments worth savouring retroactively. What's more? You get to save all these hours of footage moments directly to your hard disk. If you are an individual who strives for precision and seeks excellence in every walk of your life, then the Elgato Game Capture HD60 Pro is your perfect companion. Not only does it let you unlock the content of the highest calibre, but also imbues your video with the minutest of details possible. The card sports an advanced and onboard H.264 encoder that lets you record unlimited footage in excellent 1080p60 quality. The Elgato Game Capture HD60 Pro manages these, all while successfully managing to keep your project sizes small and the CPU load minimal. This capture card's instant game view delivers an unparalleled broadcasting experience, courtesy of its superior low latency technology, with the aim of letting you experience l satisfaction that is real-time and all-consuming.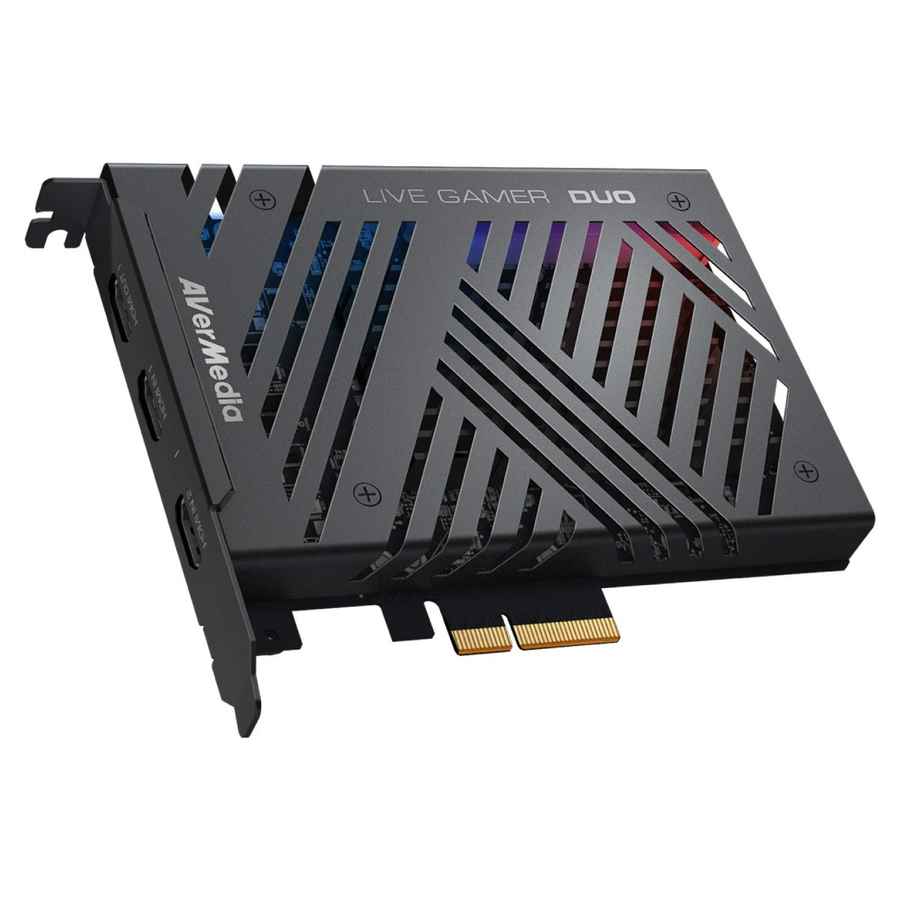 AVerMedia is a well-known name in the gaming world that has launched a new video capture card, Live Gamer DUO GC750D—priced at MRP of £249.99. What makes this card so unique is its support for dual HDMI inputs, an HDMI 2.0 port to support your gaming console, and an HDMI 1.4 for cameras, making it a perfect device for live streaming.  With an HDR footage capture of 1080p60 through HDMI 1 port, it can support HDR images of 2160p60, 1440p144, or 1080p240 accessible through your display.  The second HDMI port supports 1080p, 1080i, 720p, 576p, 480p imagery with recording resolution of 1080p60.  This card supports recording format MPEG 4 and also comes with an HDMI 2.0 cable.Weighing 209g and with Dimensions of 140 x 124 x 22 mm, this card eliminates the need for multiple cards.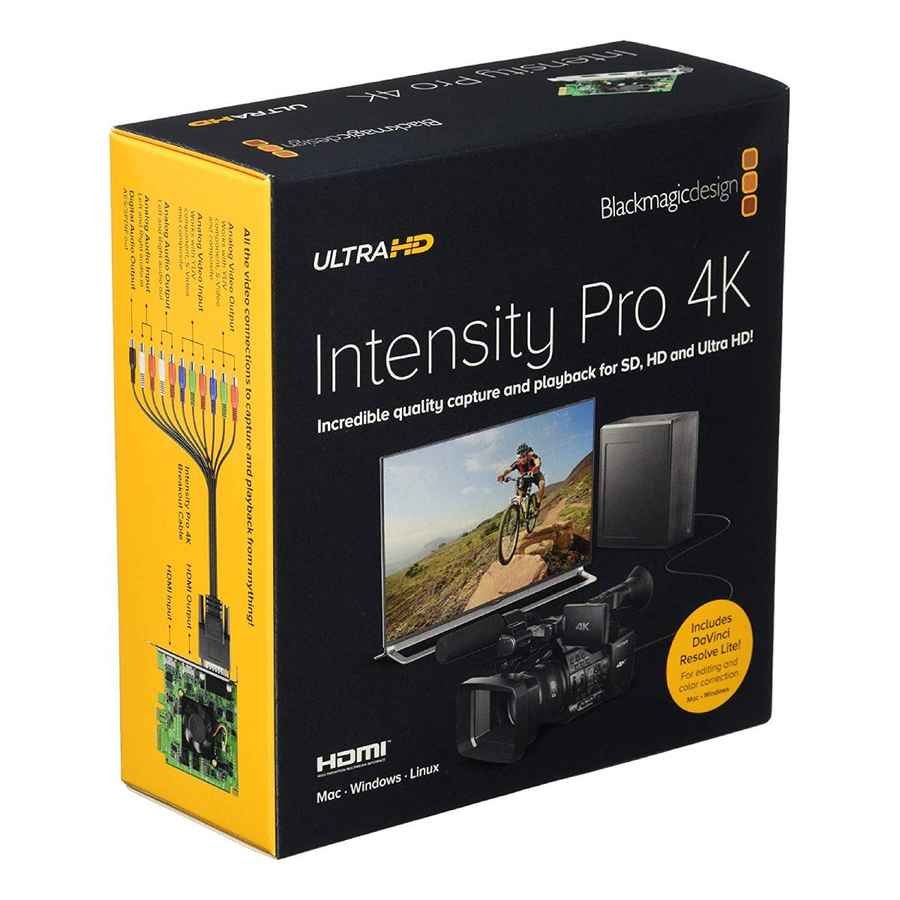 Blackmagic is a famous company because of its exceptional cameras and displays. It is a name synonymous with quality, and luckily, Blackmagic Design Intensity Pro 4K does not disappoint. It is a highly advanced capture card with Blackmagic's signature Intensity Pro 4K I/O card.  This card, in addition to all the predecessor's features, offers additional features such as Ultra HD 2160p resolution at 30FPS, which is a rare feature to find in this price range. It also supports 60FPS at 1080p for the gamers who want a buttery-smooth gaming experience for action-packed thriller games.  The 60fps feature at 1080p makes every game more realistic and will not produce any motion blur while playing high-speed car racing games. You can attach it directly to your NLE, PC, MAC, or Linux computer.  To make the device more feature-packed, the company also offers an HDTV output for more colour accuracy.