Best Gaming Microphones
With the majority of games nowadays being online, communication has become a key aspect of gaming. Whether it be for streaming, or to talk with your teammates, or simply to hang out with them online, you need a good microphone. While most gaming headsets come with decent mics, they don't compare to standalone microphones. Proper full-sized microphones come with a lot more features that you simply can't fit into the tiny mics that come attached to headsets. These mics are a must-have for those looking to get into streaming, or are looking to start podcasts. We have here a selection of some of the best gaming microphones that you can get your hand on. From feature rich mics to simple mics that are just plug and play, you should find just the right mic for you and your gaming needs.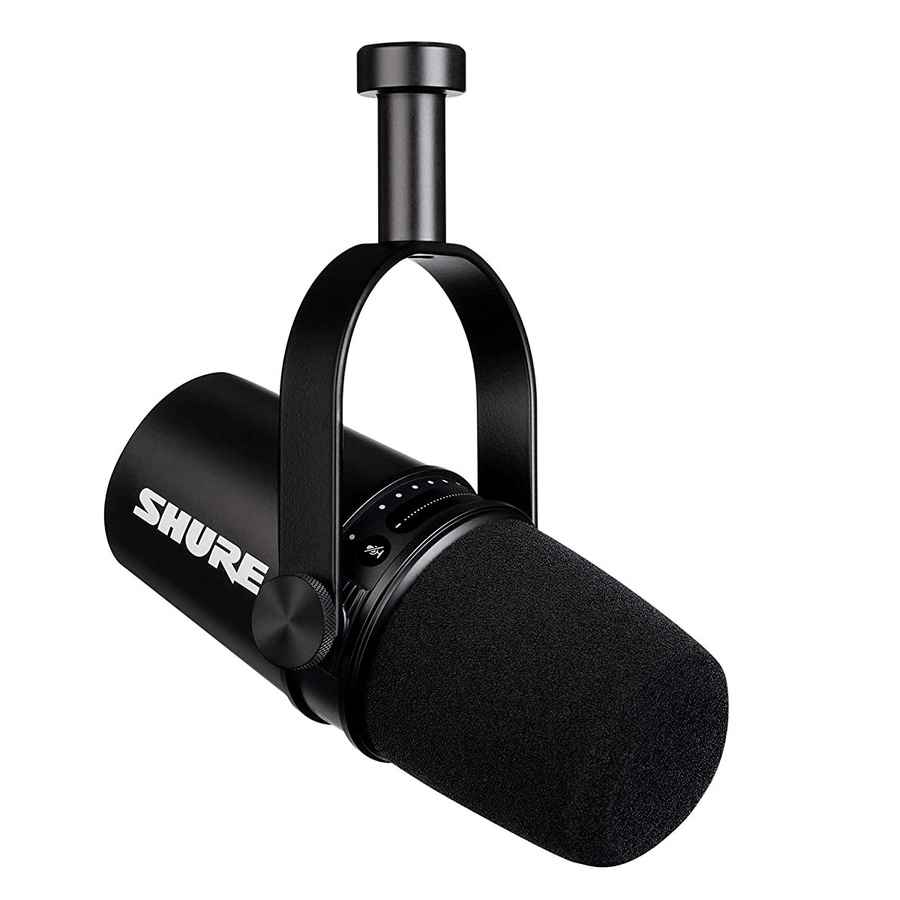 This dynamic microphone is inspired by the SM7B model and has dual output options. The microphone cancels out unnecessary surrounding noises and showed utmost precision in identifying the vocals and instruments alike. It helps a lot control the audio tone of the recording and makes smart choices based on the distance between the sound and the microphone. What's unique about the product - Dual output - You can either connect the microphone through the usual USB slot, or the XLR system is also available. The Auto Level mode is available with a USB connection. Voice Isolation - The pick-up patterns ensure that the laser detects your voice and rejects any other disturbances that might be there in the surroundings. The 3.5 mm headphone jack lets you reassess what you've recorded and adjust the volume or do some mix and match. App integration - To make your life easier, the MOTIV apps provide the added support and protection. The Auto Level mode does the job for you, handles your audios, and you can stay relaxed. The manual mode lets you make customized choices. The tones - You can change your tones to dark, murky, radio, or deep, depending upon your preference, and this will reflect in the audio output. The app assists you in the process.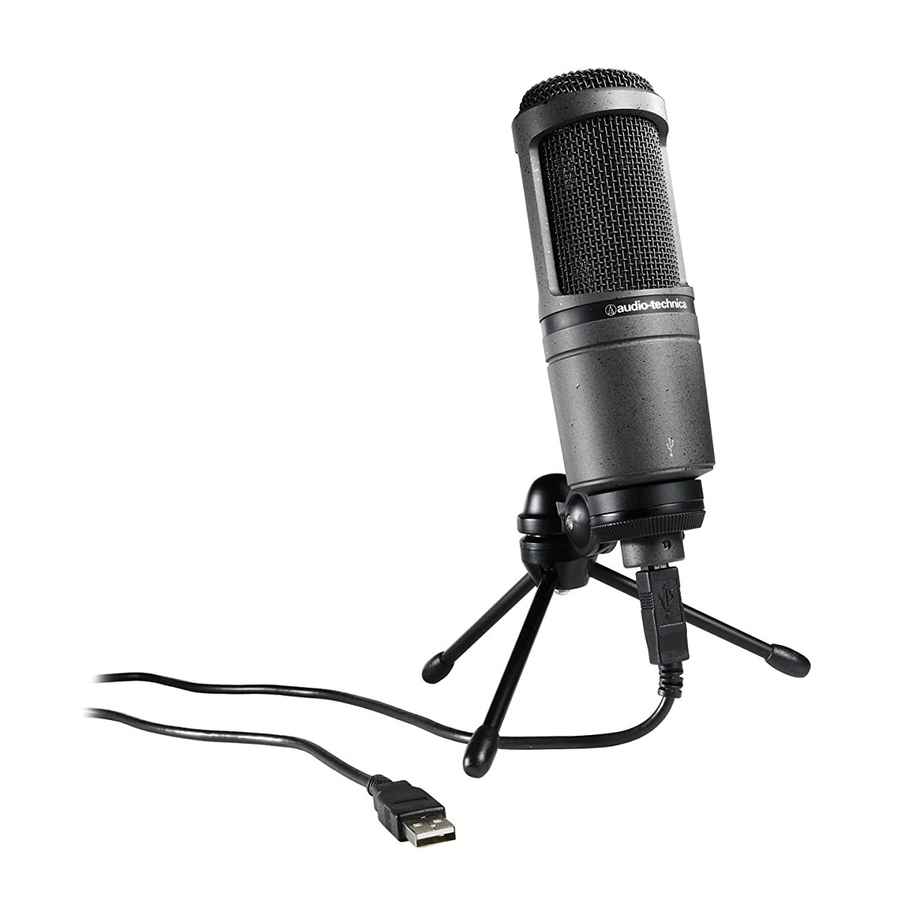 Audio-Technica AT2020USB+ is a successor of the critically acclaimed and award-winning AT2020 microphone. The cardioid polar pattern-based microphone helps users record clear and concise acoustic audio from any source. The microphone has studio-like sound recording capabilities that are perfect for singers, podcasters, gamers, voice-over artists, etc. It features an in-built headphone jack that also allows controlling the sound volume. Thus, you can monitor and control your microphone in real-time with a few button presses.The Audio-Technica AT2020USB+ features a condenser microphone along with USB output capability. It also has a 16 bit, 44.1/48kHz frequency sampling rate. Overall, the microphone can record frequency responses ranging from 20 to 20,000 Hz, ensuring clear recordings. These technicalities ensure that you get noiseless audio control. You can also blend the microphone recording with pre-recorded audio to get the perfect mix you want.Audio-Technica AT2020USB+ comes with an in-built headphone amplifier that can eliminate unwanted background noise to capture only clear sound for superior quality assurance. The microphone is compatible with Windows 8.1/10 and Mac OS X, and later versions. It can work well with a system that has 64 MB or more RAM.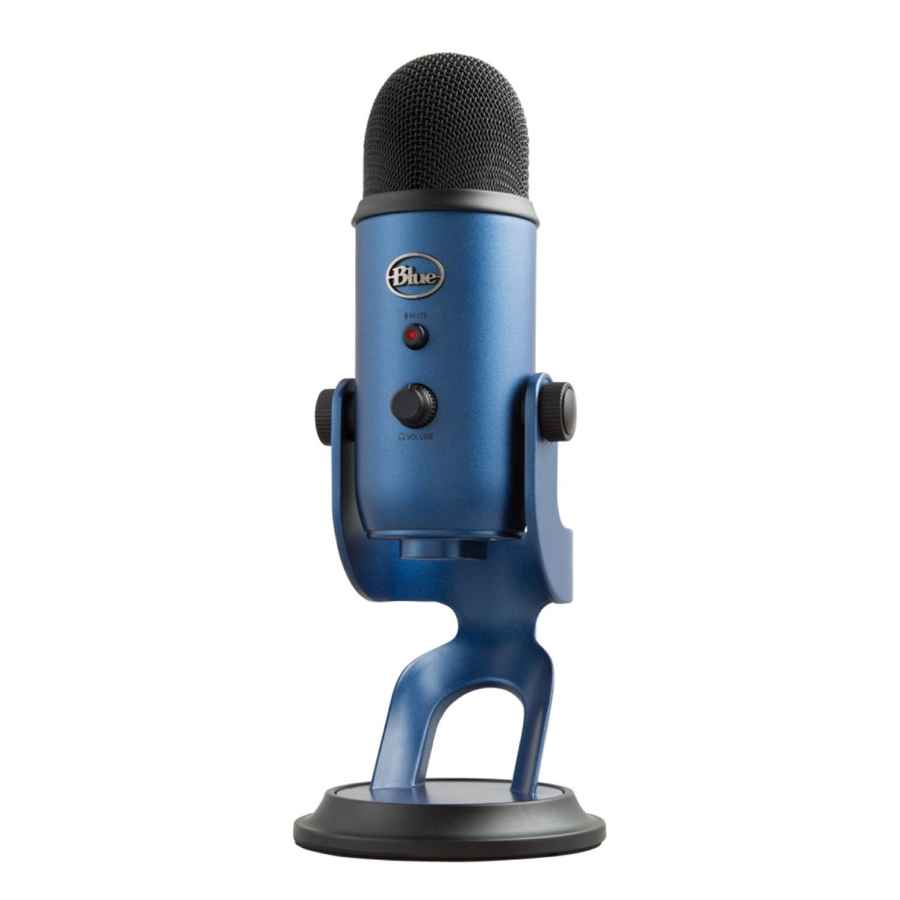 Blue Yeti USB Microphone allows you to create memorable songs or podcasts using its bestselling features. The device pairs seamlessly with your computer through the USB port, and you can use it with audio editing software like Audacity to record clear and crisp audio. The microphone comes with a special technology that helps you produce studio-quality recordings from the convenience of your home. With the help of four unique setting choices, you can modulate your voice to produce different effects.  The versatile Yeti condenser microphone comes with the power to record professionally for streaming on Twitch, gaming, video calling, or creating YouTube videos, besides song or podcast recording. The microphone comes with distinct patterns that alter your audio clarity to produce varying effects.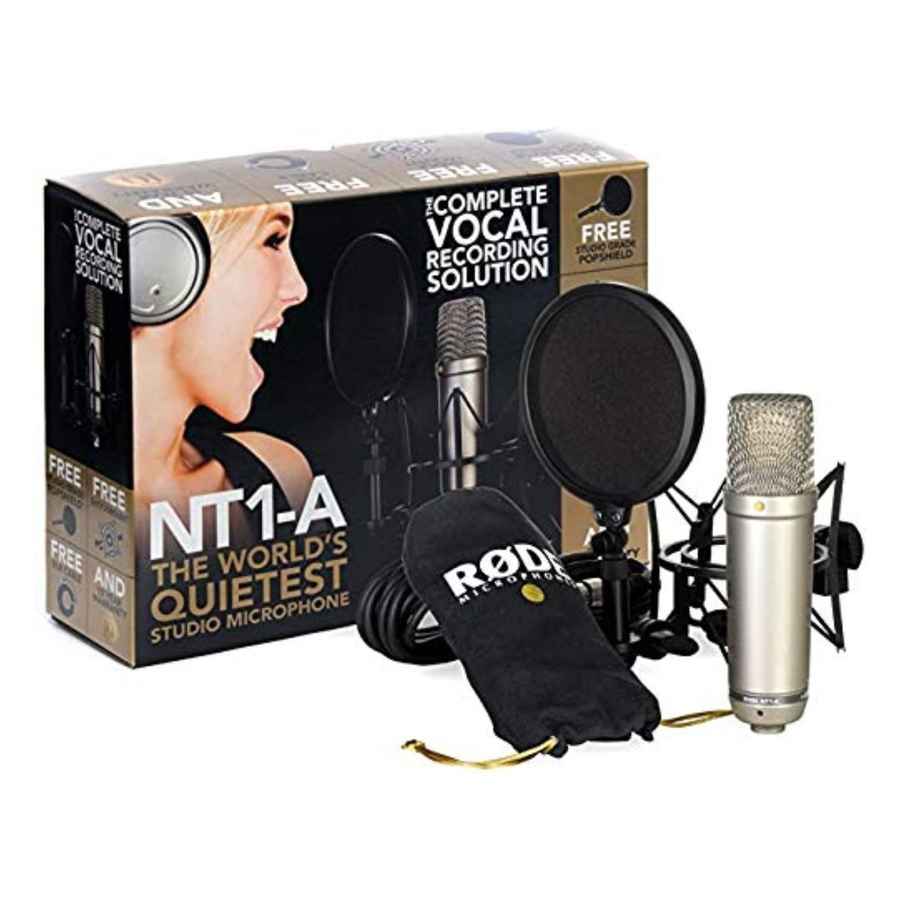 The Rode NT1-A cardioid condenser has become the go-to solution to all professionals who record their voices. It captures the clarity of speech, has an impressive range and a terrific SPL capability that has only been expected from the most expensive microphones. It has a very low self-noise level and delivers services without being a noisy interruption. It is an ideal choice for recording instruments and vocals alike. Here are some of the factors that make the Rode NT1-A a great microphone: Home studio recording - With accurate noise cancellation and a self-noise level of only 5dBA, this microphone is the perfect choice for recording audios at home -either for your podcast or to captures the tunes that flow out of your guitar. Accurate build - The microphone provides studio-grade precision while recording the audio, thanks to the pop shield and the shock mount. The 20-inch microphone is lightweight and less intrusive while recording. It contains a large diaphragm with an one-inch gold sputter, dynamic capsule. Warranty - The microphone is eligible for a 10-year warranty if the buyer registered the microphone with the RODE warranty registration easily available through the official website. Dust cover - You can leave your microphone open in your recording room because of the dust cover that stands as a shield to keep dust and dirt away from the technical set-up.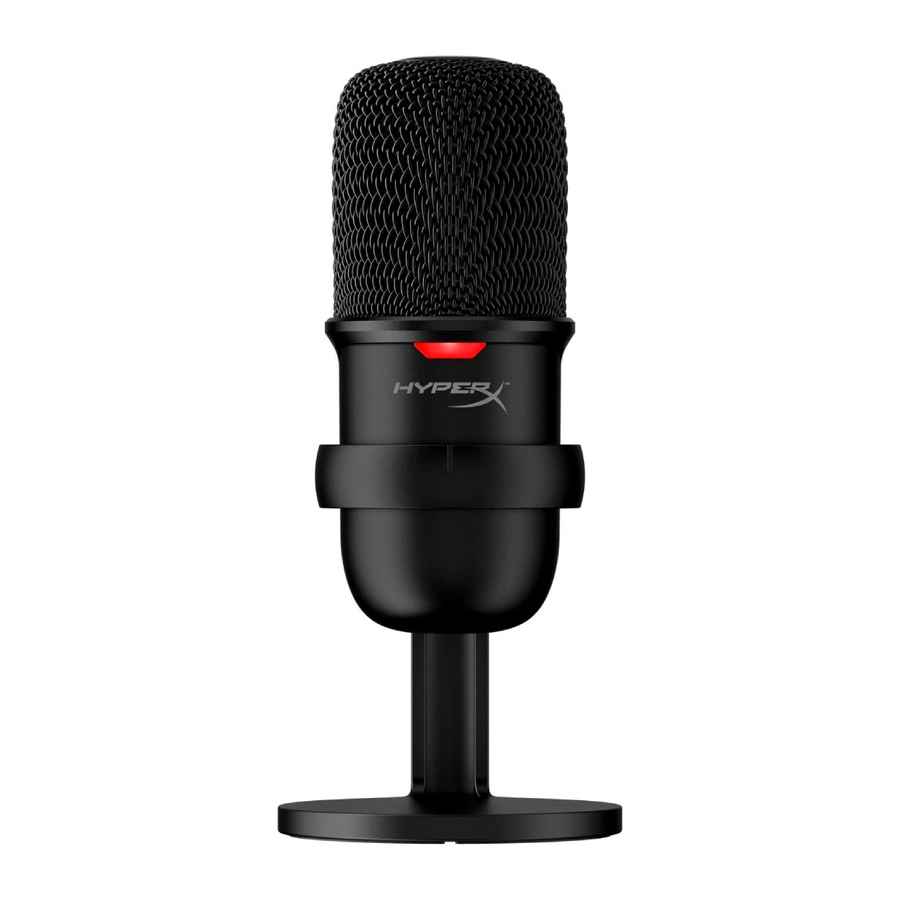 The HyperX SoloCast is a must-have for video editors, streamers, and gamers searching for a USB microphone with excellent sound quality. It's Plug N Play, making it easy to use, and it has fan-favorite features, including the tap and mute sensor and LED mute indicator. The robust microphone features a compact, interchangeable stand and is consistent with most boom arms, allowing it to rest on your desk or work fixed. It's a streamer-friendly microphone since it's certified by Discord and TeamSpeak and compliant with XSplit, Streamlabs OBS, OBS, and various other programs. With this simple-to-use USB condenser microphone, you can make high-quality audio recordings. The cardioid arctic sequence promotes audio signals in front of the headset. Simply tap the top of the mic to silence it, and the signature LED symbol lets you know whether you're transmitting or not. The simple-to-adjust stand swivels to accommodate several configurations. If your rig is limited in size, you can also suit it under a display. The versatile microphone is threaded for 5/8-inch and 3/8-inch configurations, making it compliant with most mic stands. If you're connected to a PS5TM, PC, PS4TM, or Mac, you'll get fantastic music.