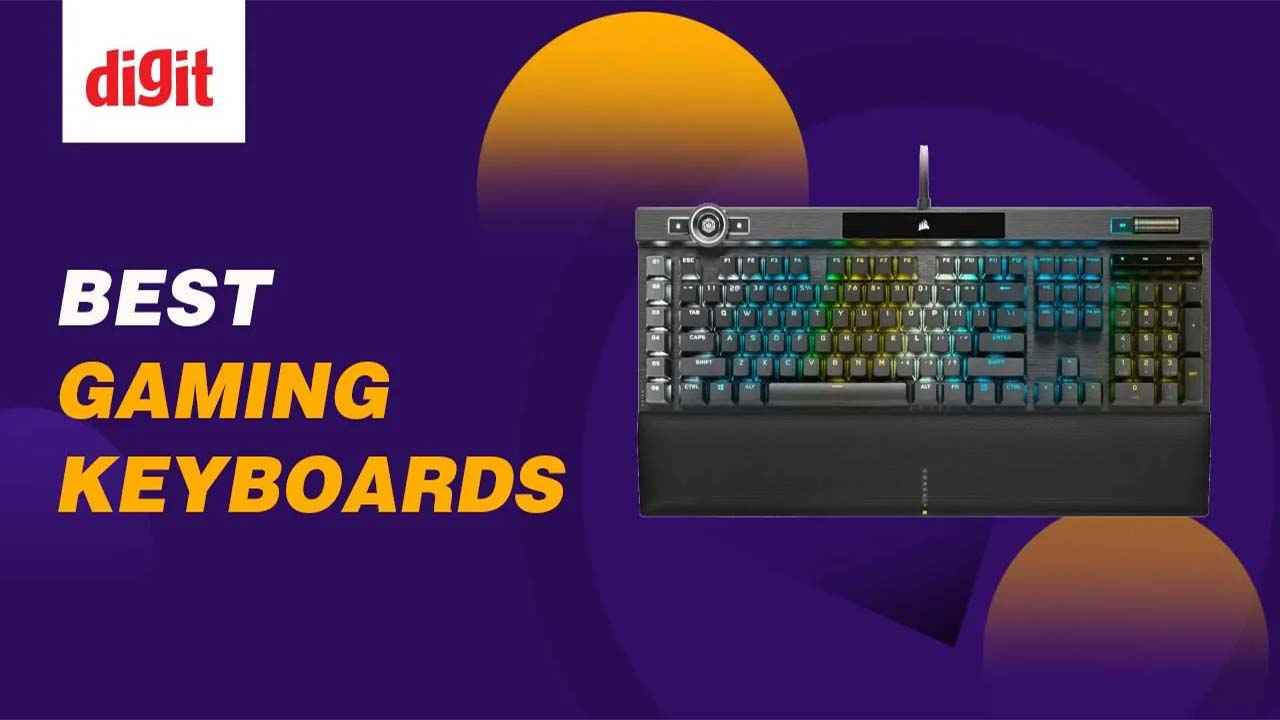 The best gaming keyboard in India is more than just a tool to type on. After all, as a PC gamer you will be spending all your time pressing keys on a keyboard; unless you're using a controller. You have to consider a lot of things when you're picking the best gaming keyboard for yourself, this includes the kind of switches you want, the size of the keyboard, whether you want it to be wired or wireless and a host of other features. In this list, we've covered a wide rage of gaming keyboards, from super premium options that have all the features you could dream of, like the Corsair K100 RGB, the ASUS ROG Claymore II and the Razer Huntsman V2, to some no-frills options for the no-nonsense gamers out there, like the ROG Strix Scope RX and the Cooler Master CK352. Of course, we've included some budget options as well, like the Redgear MK853 Shadow Blade for example, which might just surprise you.
1. Corsair K100 RGB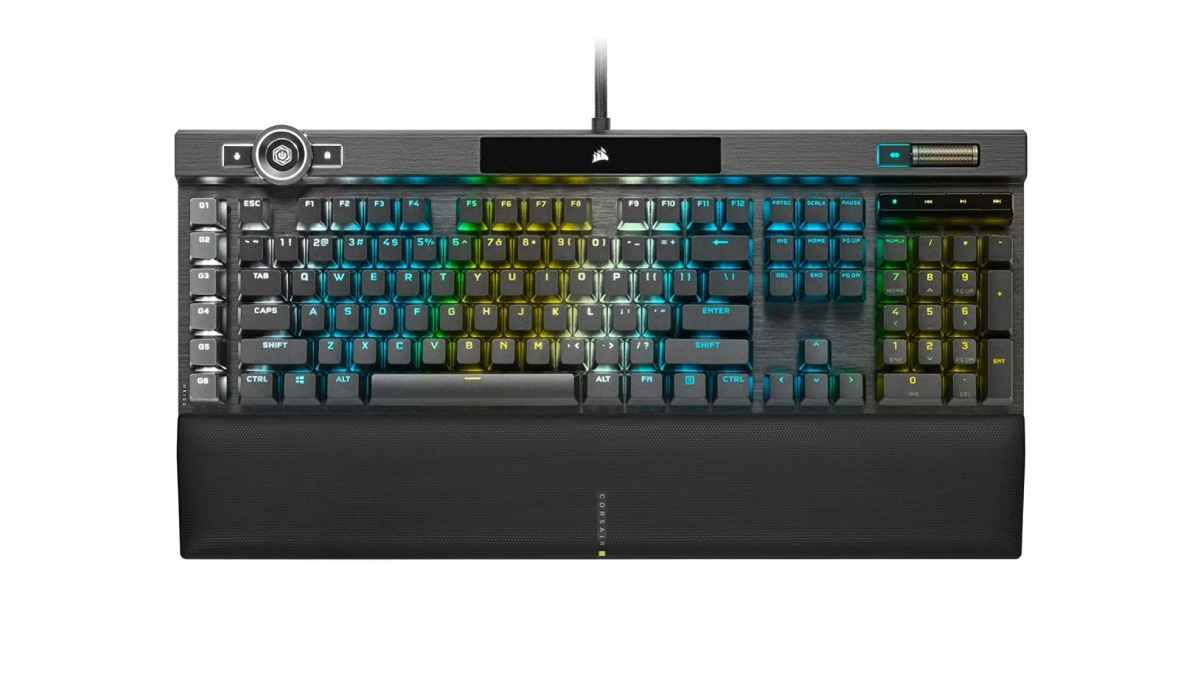 The Corsair K100 RGB replaces the Corsair K95 Platinum as our best keyboard. We didn't think it was possible to top the K95, but Corsair have still managed that with the new Corsair K100 RGB. The K100 RGB is the first keyboard to feature an SoC in it. Yes, you read that right. You've an AXON SoC inside the K100 RGB, which now has multithreading. All of this allows the K100 RGB to have a polling rate of 4000 Hz. For reference, the typical polling rate in most gaming peripherals is 1000 Hz. However, we should point out that this doesn't necessarily translate to major performance gains, few (if any) humans can actually respond to things that fast. However, that's not the only new thing. The Corsair K100 RGB features Corsair's new optical-mechanical switches, which have an actuation point of 1 mm. We thoroughly enjoyed our time typing and gaming on this keyboard. You also get all the dedicated keys you can think of: a metal control wheel, a volume dial, media controls, macro keys, all of it. All of the pre-exisiting features from the K95 also carry over, such as the PBT keycaps and the cushioned wrist rest. Of course, this package doesn't come cheap at all, but that's to be expected for what is arguable the best in the world.
2. ASUS ROG Claymore II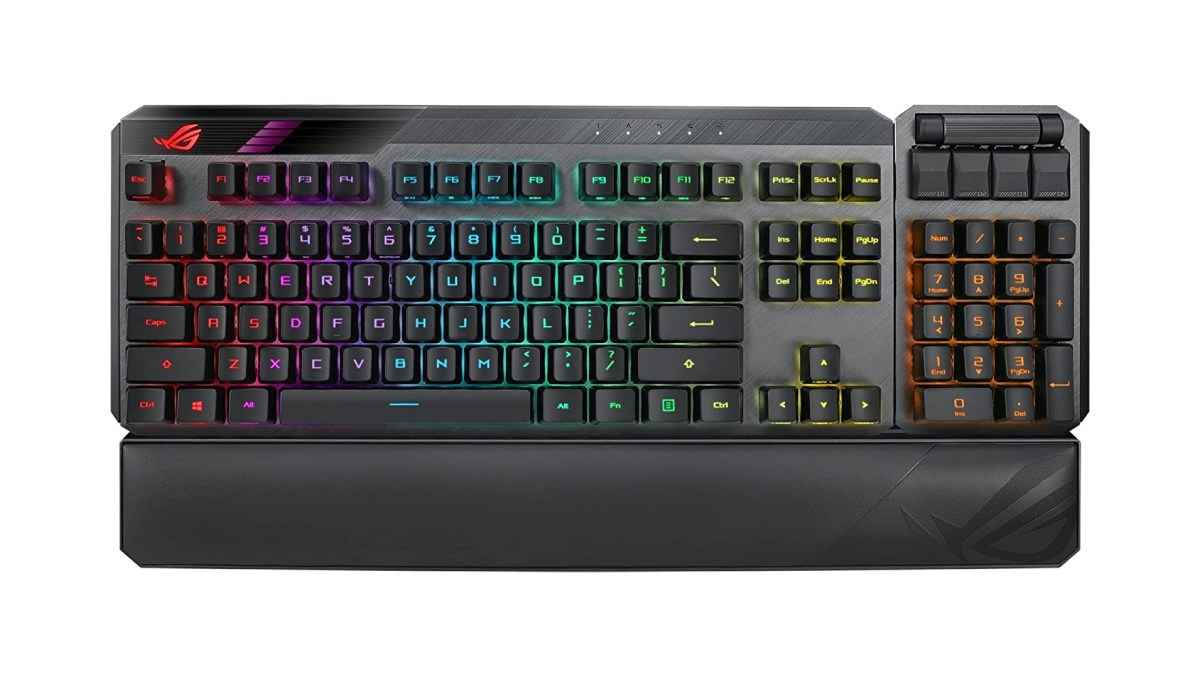 We didn't really think that the K100 RGB would have too much competition but coming in at a close second we have the ASUS ROG Claymore II. Like the K100 RGB, this keyboard also features ROG's own ROG RX Optical switches, and when it came to typing and gaming experience, we honestly couldn't tell the difference between these and Corsair's OpX optical-mechanical switches in the K100 RGB. What makes the ROG Claymore II special isn't its fancy switches, or the fact that it's a wireless keyboard, it's the modularity. That's right, you can slide the numpad right off and convert this keyboard into a TKL keyboard. If that wasn't enough you can then attach the numpad to the left side of the keyboard, making this the only ambidextrous keyboard we've tested in a weird way. The numpad also hosts four extra macro buttons which are right under the volume dial. You also get a nice cushioned detachable wrist rest, USB pass through when the keyboard is in wired mode, and an LED indicator near the top left for battery which can be adjusted in the ROG software. Once again, like the K100 all of these premium features come at a premium price point but you can go wrong with the ROG Claymore II either.
3. Razer Huntsman V2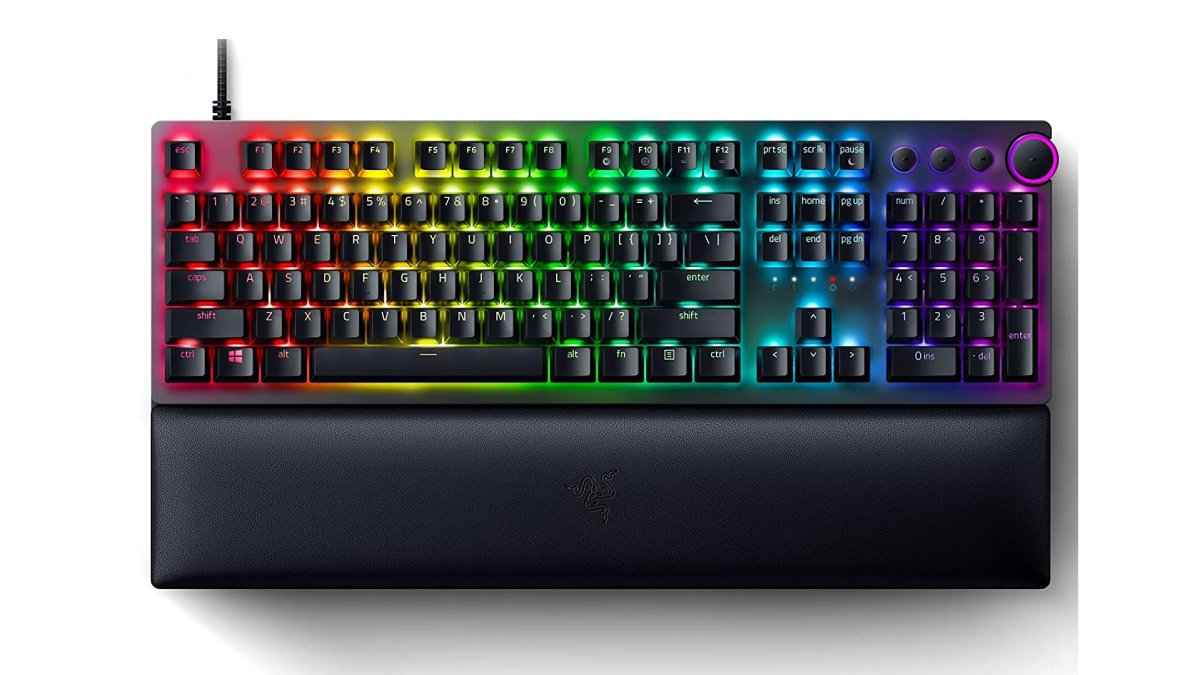 We've done Corsair and ASUS, now it's Razer's turn. The Razer Huntsman V2's claim to fame is a polling rate of a whopping 8000 Hz. If the K100 RGB is 4x faster than conventional keyboards, this keyboard is 8x faster! Again, it's unlikely that humans will ever move that fast, but if we ever manage it, we know there's a keyboard that can register our speed. That's just one thing though, this premium keyboard has a lot more to offer, including top notch build quality and doubleshot PBT keycaps, dedicated media keys, a volume dial, a cushioned magnetic wrist rest, and the ability to program two fuctions into a single key via Razer's software. Oh and we've got Razer Optical switches as well. Once again, we had a great typing and gaming experience with this keyboard as well, it was incredibly hard to rank these three keyboards. That said, you won't go wrong with any of the three keyboards so far, so decide based on your needs, all them come at a high premium.
4. Razer BlackWidow v3 Pro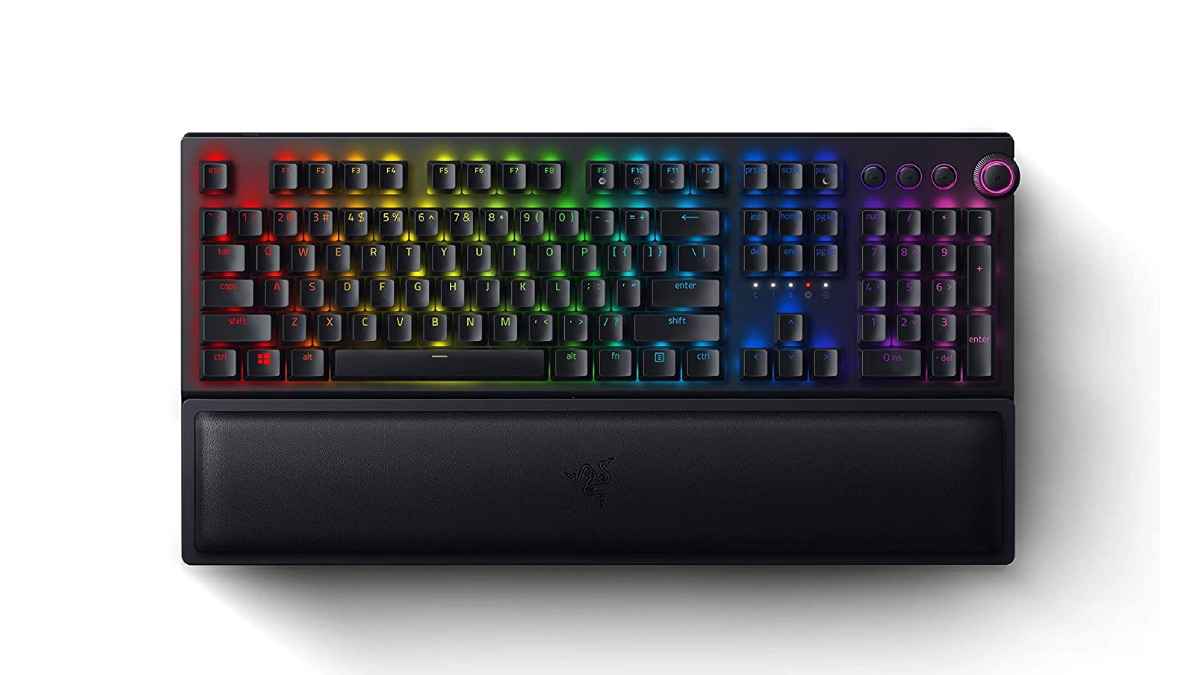 The next keyboard on our list is also from the house of Razer, we have the Razer BlackWidow V3. This is a wireless offering from Razer, and while it doesn't come with Razer Optical switches, you do have options for Razer Greens and Razer Yellows. Here, the Green's are Razer's clicky and tactile option and the Yellows are Razer's silent and linear option. These switches have actuation points of around 1.2mm which means they're fairly easy to actuate and the time between your keypress and an action registering will be pretty short. Other than that, you once again get all the frills, a very premium build and finish, smudge-proof doubleshot PBT keycaps, dedicated keys and a volume dial, and a cushioned wrist rest. Oh, it's also a wireless keyboard that supports 2.4 GHz, wired, and Bluetooth connections. We probably should have mentioned that first. You also get on-board storage for up to 4 profiles on this keyboard.
5. Redgear MK853 Shadow Blade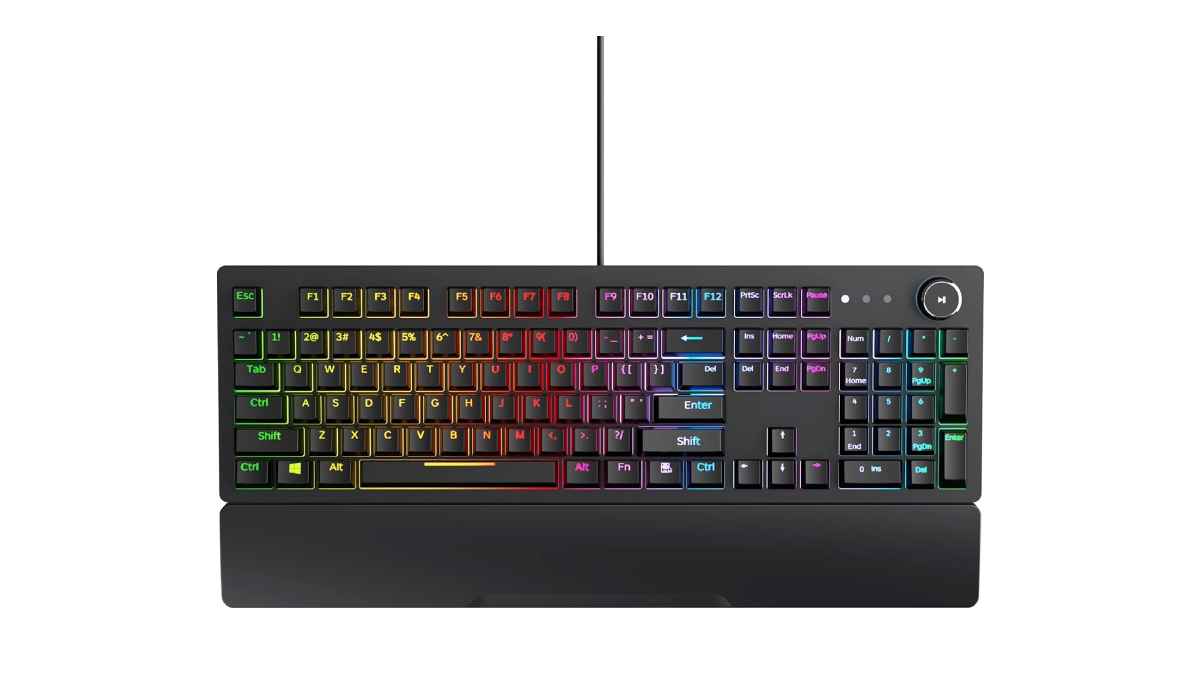 This might come as a but of a shocker after all those pricey keyboards, but what we have here is a budget mechanical keyboard option, with decent performance and ALL frills. The Redgear MK853 Shadow Blade honestly took us by surprise with all the features it had packed into it. The keyboard comes with Kailh or Outemu Blue switches, both of which are budget competitors to Cherry MX. In terms of experience and performance it's not too far off from Cherry MX, and the overall quality and lifespan of these budget switches has only been improving over the years. This keyboard offers dedicated media keys, a volume dial, a wrist rest, and RGB lighting. It isn't per-key lighting though, but that's to be expected at this price. Everything else comes as a bit of a surprise though. If you're looking for a budget mechanical keyboard, we've done the thinking for you. Get this.
6. SteelSeries Apex 7 TKL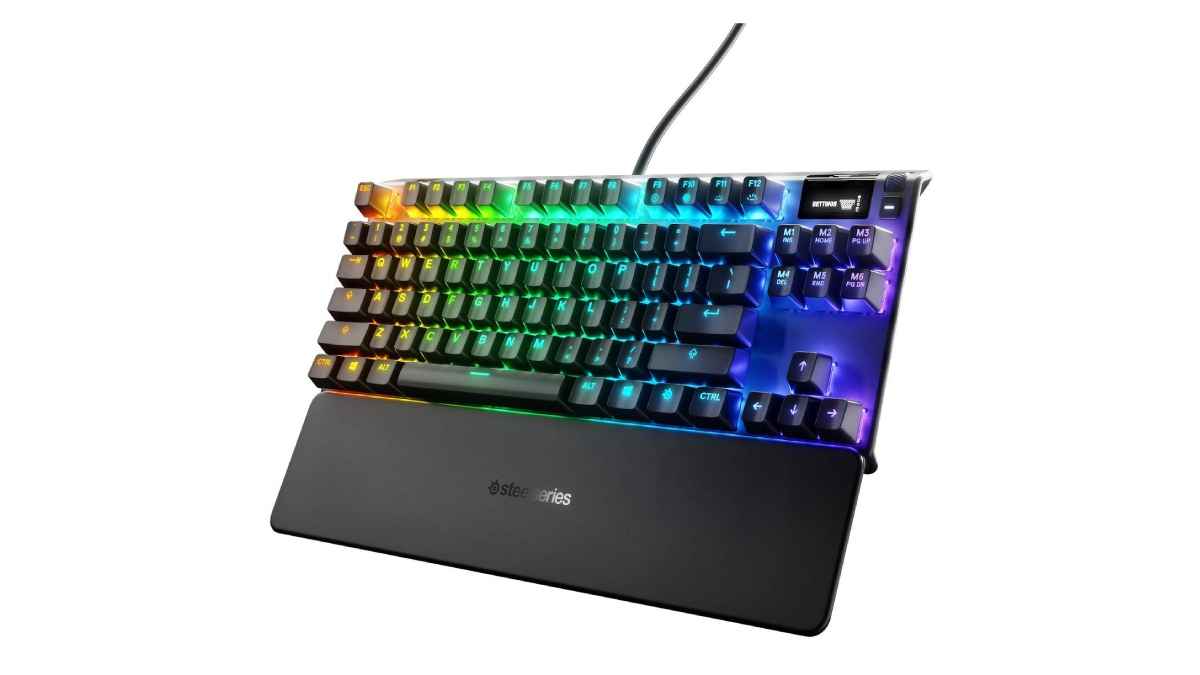 The SteelSeries Apex 7 TKL is the best TKL keyboard we've tested. The unit we tested came with SteelSeries QX2 Red Mechanical RGB Switches, but you have options for Brown and Blue as well. Our typing experience with the keyboard was great, and this translated to our gaming experience as well. The keyboard features a very sturdy and premium build-quality, with an aluminium chassis, and even the per-key RGB lighting is very attractive. The Apex 7 and Apex 7 TKLs claim to fame however, is the little OLED smart display on the top right corner of the keyboard. Using SteelSeries' software, you can customise this OLED to showcase whatever picture or gif you want it to, but it's so small we didn't really see the point. This OLED is capable of displaying in-game statistics as well, but not many people are going to look down from the screens to their keyboard in the middle of a game. Just above that OLED screen to the right you have a little volume dial and a single mute button. While the OLED is a bit gimmicky, as a TKL keyboard we haven't experienced anything better.
7. ASUS ROG Strix Scope RX
If you're looking for optical switches and don't want to break the bank, we've got just the keyboard for you. The ASUS ROG Strix Scope RX, which comes with ROG RX Optical Switches. This is a no-frills keyboard, so only a few features remain, including keys for on-the-fly RGB lighting and profile switching, and a USB 2.0 passthrough. This makes sense considering the price tag. The RX switches offer a good typing and gaming experience, and the overall build quality of this keyboard is great, with a sturdy body which also comes with dust and water resistance. However, the keycaps aren't of the best quality, so that can be a bit of a let down. What you get here is a standard layout, no-frills keyboard with optical switches and decent lighting – which could just be what you're looking for.
8. Cooler Master CK352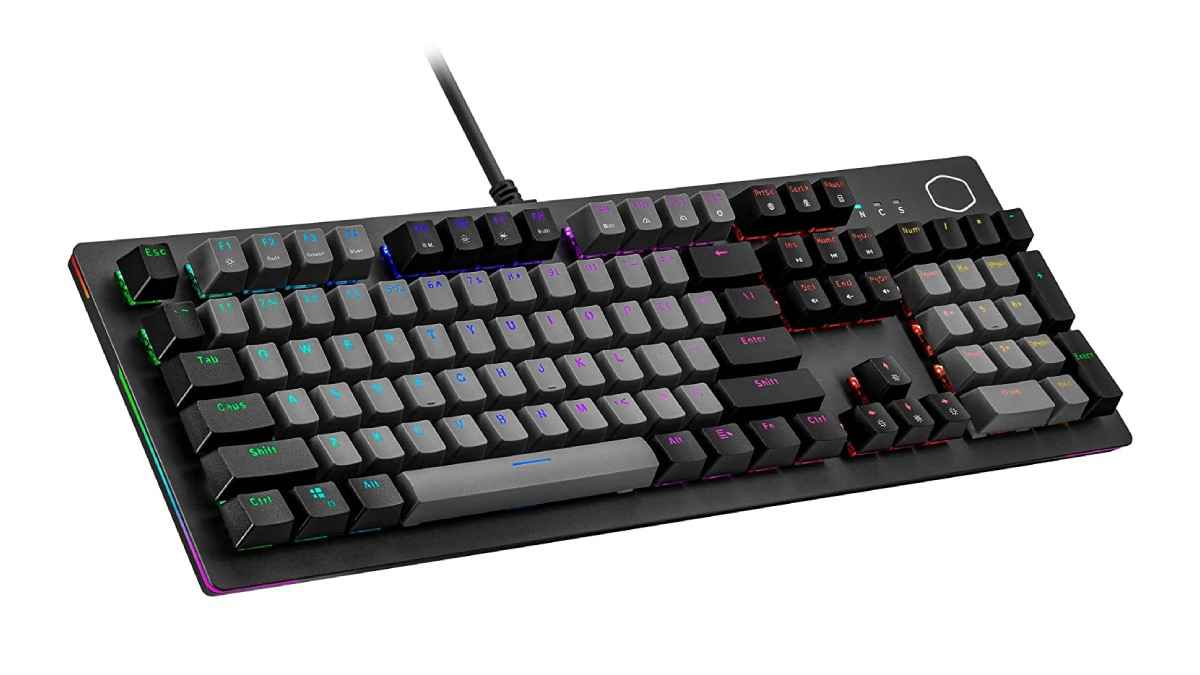 The Cooler Master CK352 is our best performing budget mechanical keyboard. This is THE definition of a no-frills gaming keyboard. You simply plug it in and you're good to go. The keyboard doesn't have any software support and it doesn't need it. We're even glad it doesn't because it takes away from this keyboard's charm in a way. All of the lighting controls can be done through keyboard shortcuts. So yes, you do need to go through the manual for this one. But it's worth it, the LED strips on the left and right edges of the keyboard stand out and the lighting is adjusted through keyboard shortcuts as well. There's no per-key RGB lighting here, but you do have plenty of lighting options. Even the build quality is great, with an aluminium top plate that makes the keyboard feel very sturdy. The unit we tested came with unnamed Red Mechanical Switches, and ABS double-injection keycaps. We were pleasantly surprised by the typing and gaming experience on the keyboard, and would have no trouble recommending this to anyone looking for a no-frills mechanical keyboard.
Disclaimer: Digit, like all other media houses, gives you links to online stores which contain embedded affiliate information, which allows us to get a tiny percentage of your purchase back from the online store. We urge all our readers to use our Buy button links to make their purchases as a way of supporting our work. If you are a user who already does this, thank you for supporting and keeping unbiased technology journalism alive in India.