Best Gaming Keyboard and Mouse combos
There's no denying that the best weapons in a gamer's arsenal are the keyboard and mouse. Best is an understatement, they're pretty much essential as you can't game (or do anything really) without them. So, if you're an avid gamer, then you must invest in a good keyboard and mouse. The best gaming keyboard and mouse combos, ideally. If you're wondering where to look, no worries, we've got you covered. Getting a good keyboard and mouse combo can impact your gaming performance, as a number of factors come into play that can help you get an edge while gaming. These include things like the sensor on the mouse, the overall comfort of the mouse and keyboard, and whatever other features you might be looking for from your peripherals. To help you out, we've got here a list of some of the best gaming keyboard and mouse combos that you should look out for.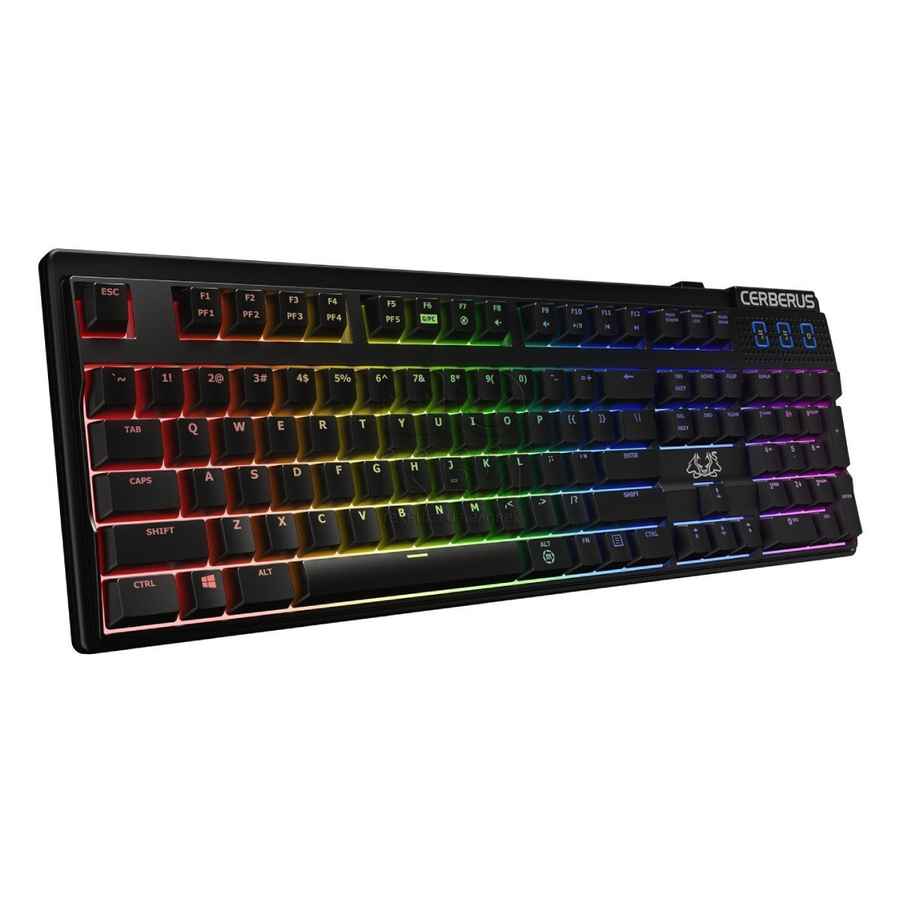 The Cerberus is a mechanical gaming keyboard that combines lightning-fast response speeds with excellent durability. The premium design uses a durable metal frame and a matte finish. One thing is, it will withstand any form of abuse with ease. The fully mechanical Kaihua RGB switches have a lifespan of 70-million keystrokes and offer superb tactile feedback. There are dedicated hotkeys for effective gaming performance. The RGB backlighting delivers vivid colors with six presets and is also customizable. You can easily program it to match different gaming profiles. Besides, there is 100% anti-ghosting and N-key rollover (NKRO) technology. This registers each keystroke effectively, even if all the keys are pressed simultaneously.  You also get an on-the-fly macro recording feature and a windows key lock to prevent accidental clicks while gaming. Other than that, the polling rate of the keyboard is 1000 Hz. In addition, there are multimedia control keys for smooth gaming.  Besides, it comes with a USB 2.0 interface, and the cable length is 1.8 meters. The overall weight is 1.25 kg. The package also includes extra orange keycaps and a plastic keycap puller. On the whole, this is a solid performer that packs a whole range of practical features.
Pros
Affordable
Good build quality
On-the-fly macro recording
Cons
No multimedia buttons
Poor software support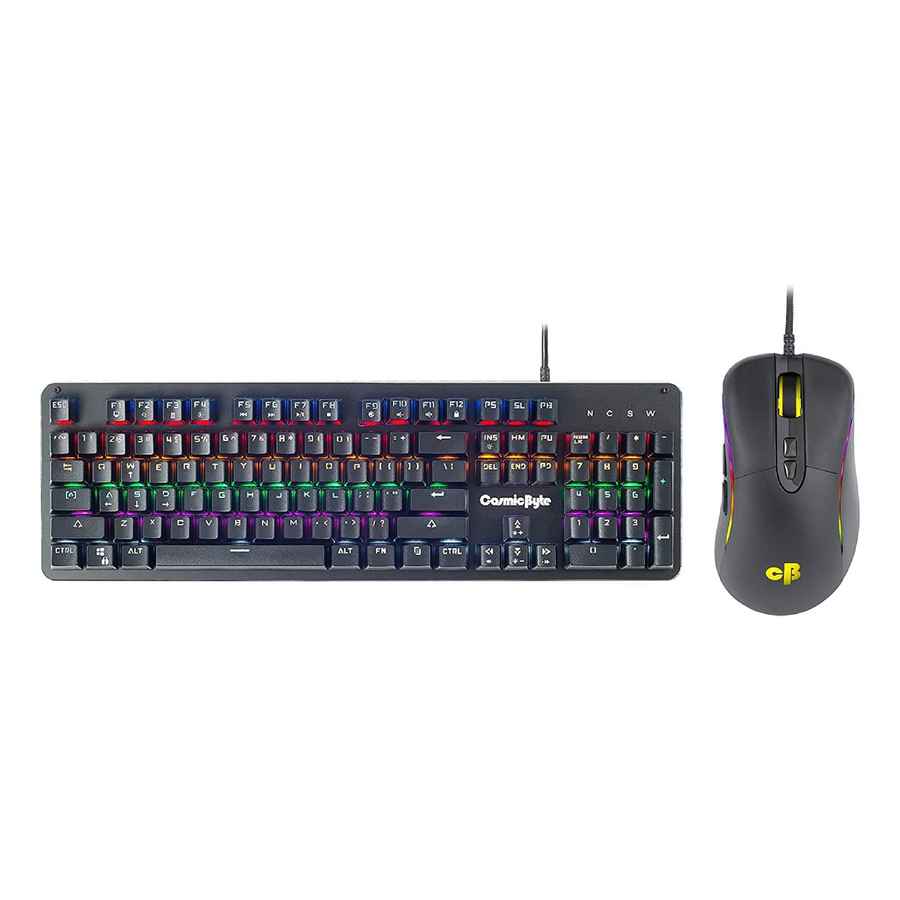 The Cosmic Byte Mechanical Keyboard and Equinox Alpha Mouse is the combo that every gamer out there must aspire to add to their clique. Besides being cost-effective, what endears this combination to users is its ability to accentuate their gaming experiences in ways that elude their imagination. Crafted with delicate purpose and sophisticated design, the Cosmic Byte Mechanical keyboard's sleek aluminium body and Rainbow LED backlighting holds nothing but smart functionality for its buyer. The keyboard harbours a flat profile with an adjustable tilt mechanism that allows users to settle into a highly comfortable typing position. Moreover, it employs a High-performance chip with online data support that helps you stay abreast of all the latest updates. The Cosmic Byte Mechanical Keyboard promises a 50 million keystroke life with its scratch-resistant keys.  Meanwhile, the Equinox Alpha mouse, along with its gaming-grade, high-resolution, and state-of-the-art Omron micro switches and PixArt optical sensors, promises to make your gaming experience seamless like never before. While the fully adjustable resolution settings allow you to shift through the DPI settings swiftly, its proprietary Cosmic Byte Gaming software lets you exercise unbridled control over the various features of the model and subsequently implement the gaming strategies of your choice.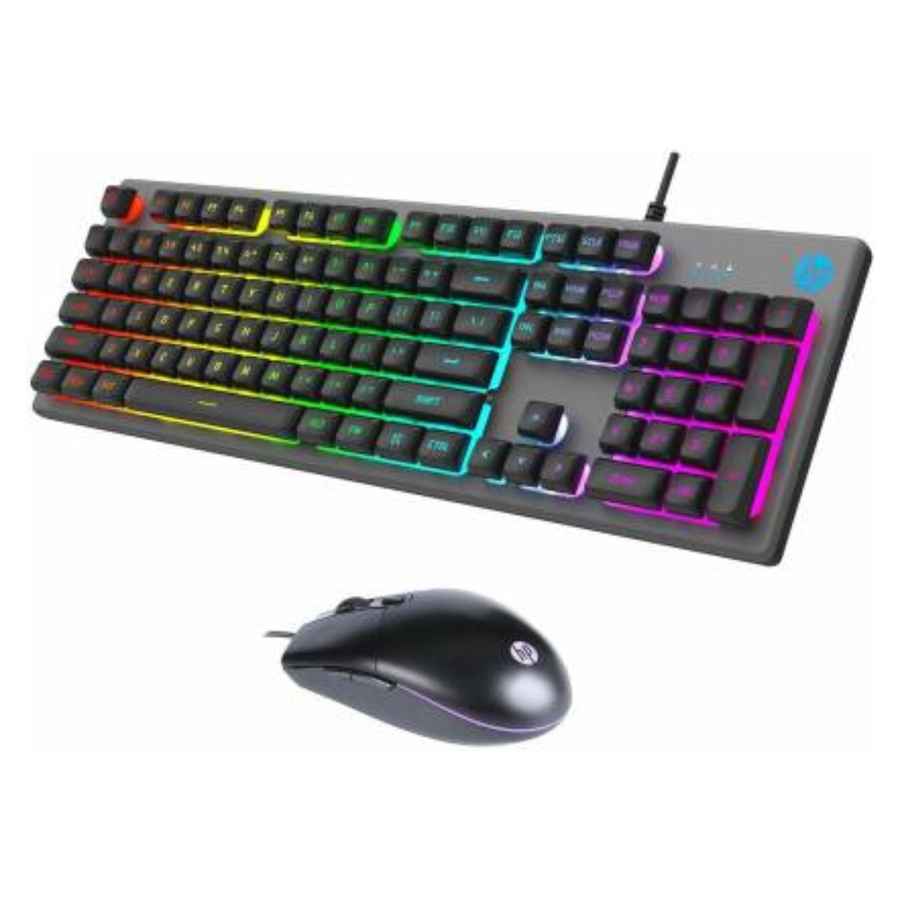 It has an elegant construction, has an integrated metal panel, non-rusting, and is also scratch-resistant. It comes with a Wired USB interface. The tail is cool and bright, and when the DPI is set, the matching gear color shines, and the dual-mode transfer DPI button always takes 3S to switch office/game mode. It is Windows 7, Windows 10 and MAC OS compatible. It has a width of 440mm, height of 35mm, depth of135mm and it's weight is 0.7kg. The HP KM300F Wired Keyboard and Mouse Combo was created to meet professional gamers' needs without sacrificing efficiency.The gaming keyboard is designed specifically for gamers. It has a limited number of regular keyboard keys arranged more flexibly to allow simple and straightforward gaming key presses. The gaming mouse is a mouse with extra features that make it suitable for video gaming and elevated gaming. What's using a keyboard or mouse if it doesn't transport you to the greatest games industry?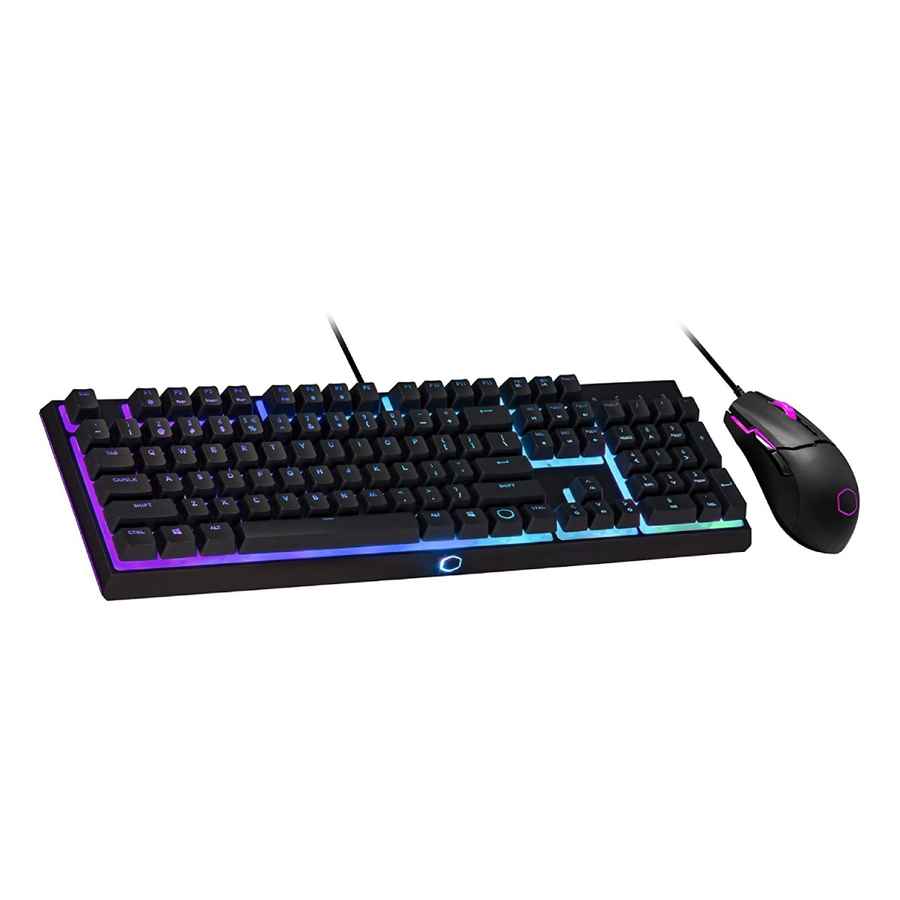 Cooler Master MS110 gives you an edge over your competition using a normal or an average gaming keyboard. It features an exceptional set of key combinations tailored for your gaming needs so that the next time you play a game, your time will be utilised in quickly making swift moves and attacks on your enemy instead of searching for the right key on the keyboard. The manufacturer understands the environment in which a gamer prefers to play; the keys on the keyboard are illuminated in dark surroundings to provide an uninterrupted gaming experience to players.  The keys are specifically designed for a quick response, as the precision of millisecond is required for playing action games. Even after rough usage of hours and days, the keys would continue to provide an experience of swift performance to its users. It also comes with a Windows lock key to keep you focused on your game and multimedia control keys for adjusting the brightness and volume of your device without changing the screen. The combo set contains a gaming mouse with a keyboard. This mouse is suited for right-hand players with a professional coating that delivers a long-lasting shine on the body.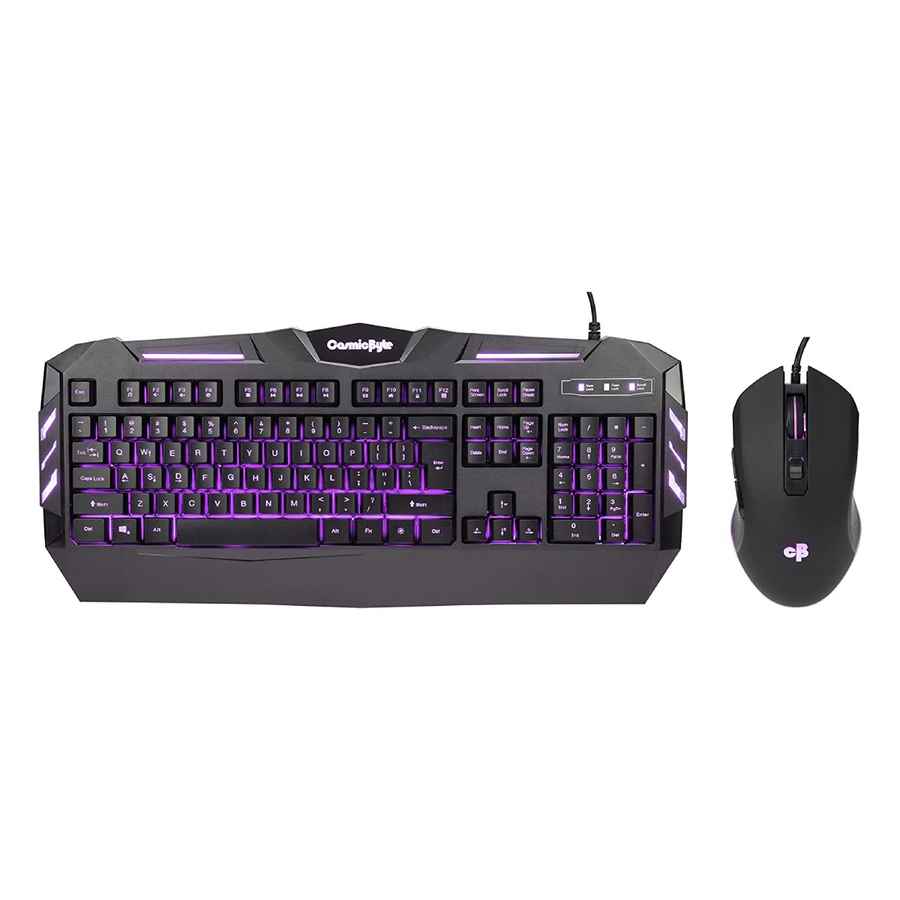 Popular for delivering high-quality products at affordable prices, Cosmic Byte stays true to its name with its Dark Matter keyboard. Flaunting an ergonomic design and as many as 3 million keystrokes, the Cosmic Byte Dark Matter is a true delight for all gamers out there. While its multimedia keys make it a high utility model, the presence of three-colour backlit lighting along with breathing mode and night visible keycaps render a certain degree of visual sophistication to it. At 480mm x 180mm x 30mm, the dimensions of the Cosmic Byte Dark Matter are ideal for any gaming setup out there.  Fashioned out of good quality plastic, the build of the keyboard is uncompromisable. Besides the field of competitive gaming, the Cosmic Byte Dark Matter also ably extends its functionality to other kinds of typing tasks such as writing voluminous research papers or data entry. Designed with the view of offering maximum convenience to its users,  the keyboard contains 12 shortcut buttons that allow quick and easy access to the internet, windows, and other multimedia applications. Additionally, the Cosmic Byte Dark Matter also includes 19 anti-ghost keys, which not only keeps keyboard failure at bay but also improves your overall game experience substantially.