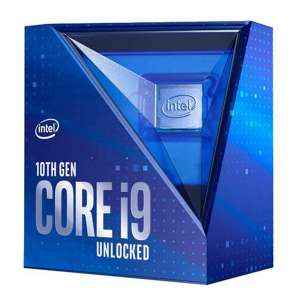 The Intel Core i9-10900K is the first mainstream Intel processor to have 10 cores / 20 threads. Previous processors with this core configuration were from their HEDT lineup. The base clock is 3.7 GHz but the max Turbo frequency can go up to 5.3 GHz thanks to Intel Thermal Velocity Boost (TVB). Despite such high clocks, it's still a 95W TDP processor. However, during operation these things can scale up and the actual power consumed can go as high as 250W so this one is a hot head. Nevertheless, it's the best processor for video games at the moment thanks to it's high frequency.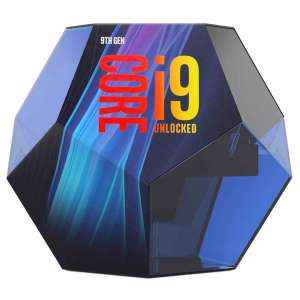 The Intel Core i9-9900K is the company's first ever mainstream Core i9 chip. It comes equipped with eight cores, sixteen threads and the overclocking ability to a maximum of 5.0GHz clock speed. The Intel Core i9-9900K also features the highest thread count, being 16, in the Coffee Lake Refresh lineup. This leads to hyper-threading performance that is capable of outpacing its AMD competitors. Intel has also reintroduced a soldered heat spreader which helps this processor manage the thermals better when running under load for extended duration.
| | | | |
| --- | --- | --- | --- |
| | Available | 59821 | |
| | Available | 75000 | |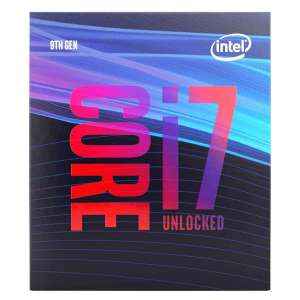 The Intel Core i7-9700K is a capable gaming processor that doesn't break the bank. It features eight cores and eight threads. Its maximum Turbo Boost speed is bumped by 200MHz, which takes its top speed up to 4.9GHz. However, you will need to pair this up with a good cooling solution when overclocking to avoid thermal throttling. For PC gamers, this processor is a smart purchase since it serves up almost similar performance, at a lower cost, than the Intel Core i9-9900K.
| | | | |
| --- | --- | --- | --- |
| | Available | 39690 | |
| | Available | 46990 | |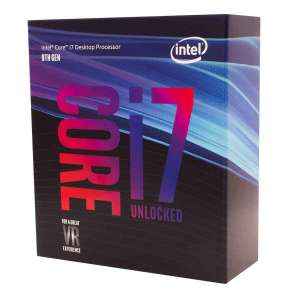 The Intel Core i7-8700K is a hexa-core processor which rises above Ryzen when it comes to hyper-threading, even with fewer cores. The chip overclocks like a champ and is one of the best processors in the Coffee Lake Lineup. As mentioned before, it comes with 6 cores, along with 12-threads and high core clocks. The gaming performance is quite stellar with the greatest improvements seen in titles that run FHD for Ultra quality settings.
| | | | |
| --- | --- | --- | --- |
| | Available | 37799 | |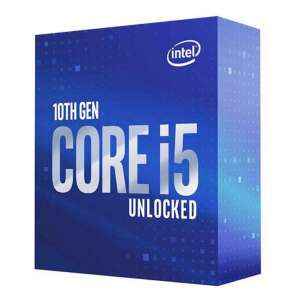 A recent addition to the list, the 10th Gen Core i5-10600K improves upon the 9th Gen Core i5 processors by enabling HyperThreading so the value proposition in getting a Core i5 desktop processor has improved by a large magnitude. Moreover, with 6 cores, the 10600K is sitting at the sweet spot for gaming applications since most games top off at six physical cores. As with all 10th Gen Core processors, there has been an improvement in the clock speeds with the base frequency now being 4.1 GHz and the Max Turbo Boost frequency scaling up to 4.8 GHz.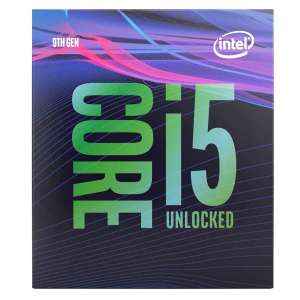 The Intel i5-9600K is a mid-range processor which is an iterative update over the previous-gen model. The processor provides the best performance for gaming at its affordable price point. It comes equipped with six physical cores without Hyper-Threading technology, and an additional 9MB of L3 cache in a 95W package. The company also provides multi-core Turbo Boost frequencies in which the heat is maintained using solder-based thermal interface material. It's relatively low power draw is good for mainstream motherboards. You will need a Z-series platform if you want to overclock.
| | | | |
| --- | --- | --- | --- |
| | Available | 22190 | |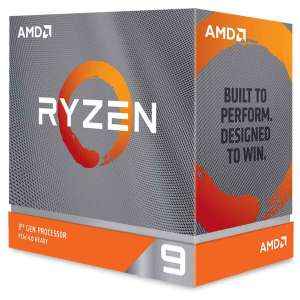 With 16 Cores / 32 Threads, the AMD Ryzen 9 3950X is the beefiest processor in this list. Usually, with high core counts, you see a reduction in base and boost frequencies and that in turn affects gaming performance so it's a surprise that such a beefy processor even made it to this list. Nevertheless, the 3950X is great for gaming and given the high core-count you can even multitask and stream using the same PC with ease. That makes the 3950X an ever more appealing choice.
| | | | |
| --- | --- | --- | --- |
| | Available | 73001 | |
| | Out of Stock | 73350 | |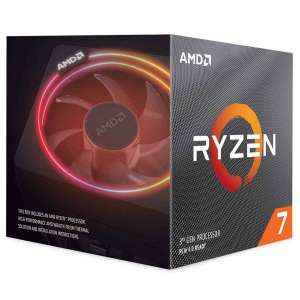 The AMD Ryzen 9 3900X is one of the best mainstream processors on the market right now. It's multi-threaded performance and the inclusion of PCIe 4.0 makes it one of the best picks, if you don't consider stepping up to the HEDT market. The processor is packed with 12 cores and 24 threads and is priced similarly to the Intel Core i9-9900K, which has only 8 cores and 16 threads. It can handle gaming, video and 3D work with ease and is slowly beginning to match up Intel in single-threaded performance as well.
| | | | |
| --- | --- | --- | --- |
| | Available | 46100 | |
| | Available | 46100 | |
Featuring a solid blend of single and multi-threaded performance, the AMD Ryzen 7 3800X also offers support for PCIe 4.0. It is a compelling upgrade over the Ryzen 7 3700X with better power efficiency and performance. The processor also comes with a bundled coller and X470 compatibility. However, if you want to use PCIe 4.0, then you must upgrade to X570 which is quite expensive. If your requirements include gaming as well as performing other tasks in single and multi-threaded applications, then this processor is a good choice over its Intel counterparts.
| | | | |
| --- | --- | --- | --- |
| | Available | 34200 | |
| | Available | 34290 | |
The AMD Ryzen 7 3700X is a reasonably-priced processor, equipped with 8 cores and 16 threads, which stays the same as its predecessor the Ryzen 7 2700X. However, with its new 7nm manufacturing processor, it deliver substantially better performance and is more power efficient. You get a lot of bang for your buck with this processor and it does well in gaming as well as running other intensive apps.
| | | | |
| --- | --- | --- | --- |
| | Available | 30699 | |
| | Available | 31050 | |
List Of Best CPUs For Gaming Updated on 11 July 2020
| Product Name | Seller | Price |
| --- | --- | --- |
| Intel Core i9-10900K Processor | N/A | ₹45600 |
| Intel Core i9-9900K Processor | amazon | ₹59821 |
| Intel Core i7-9700K Processor | amazon | ₹39690 |
| Intel Core i7-8700K Processor | amazon | ₹37799 |
| Intel Core i5-10600K Processor | N/A | ₹24300 |
| Intel Core i5-9600K Processor | amazon | ₹22190 |
| AMD Ryzen 9 3950X Processor | amazon | ₹73001 |
| AMD Ryzen 9 3900X Processor | amazon | ₹46100 |
| AMD Ryzen 7 3800X Processor | amazon | ₹34200 |
| AMD Ryzen 7 3700X Processor | amazon | ₹30699 |