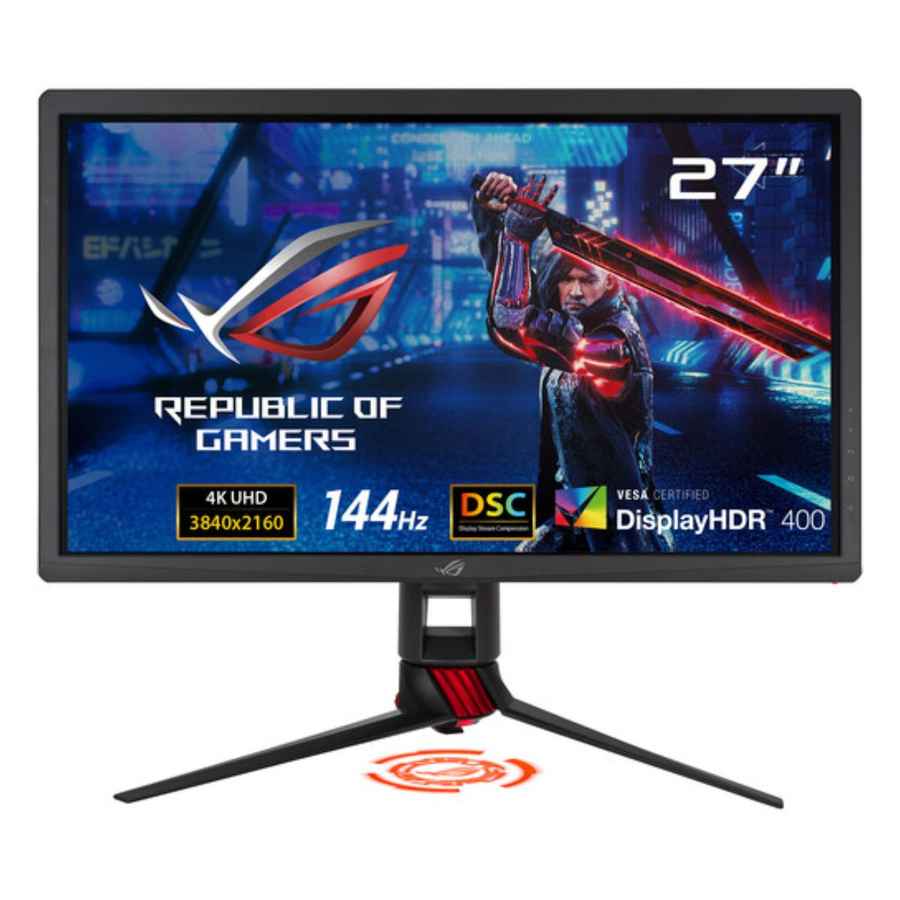 A gem from ASUS, ROG Strix XG27UQ is a gaming monitor that comes with a 27-inch, 4K (3840 x 2160) resolution screen and an IPS panel. It offers a 144HZ refresh rate to provide a premium gaming experience. With close to zero lagging issues, you are looking at one of the finest and fastest monitors that the world has witnessed. ASUS ROG Strix XG27UQ uses Display Stream Compression (DSC) and G-SYNC technology for a seamless experience. This technology enables the transmission of high-quality video streams without compromising the video quality.The monitor provides a full HD output display with 1920 x 1080 resolution at 120Hz on PS5 and 2560 x 1440 resolution at 120Hz on Xbox Series X/S. Thus, whether you are using a PlayStation or an Xbox Series console, you can experience a high-quality gaming experience. The monitor also comes with HDR technology and a 90% DCI-P3 color gamut. This provides unparalleled color contrast and perfect visuals.ASUS ROG Strix XG27UQ is the first DSC-powered 27-inch monitor that can run games at a 144Hz rate without lagging issues. With just 1Ms response time, it becomes the fastest piece to provide a seamless, buttery experience even at the highest visual settings. Also, the monitor is flicker-free with a non-glare surface to prevent eye strain, so that you can enjoy gaming for long hours.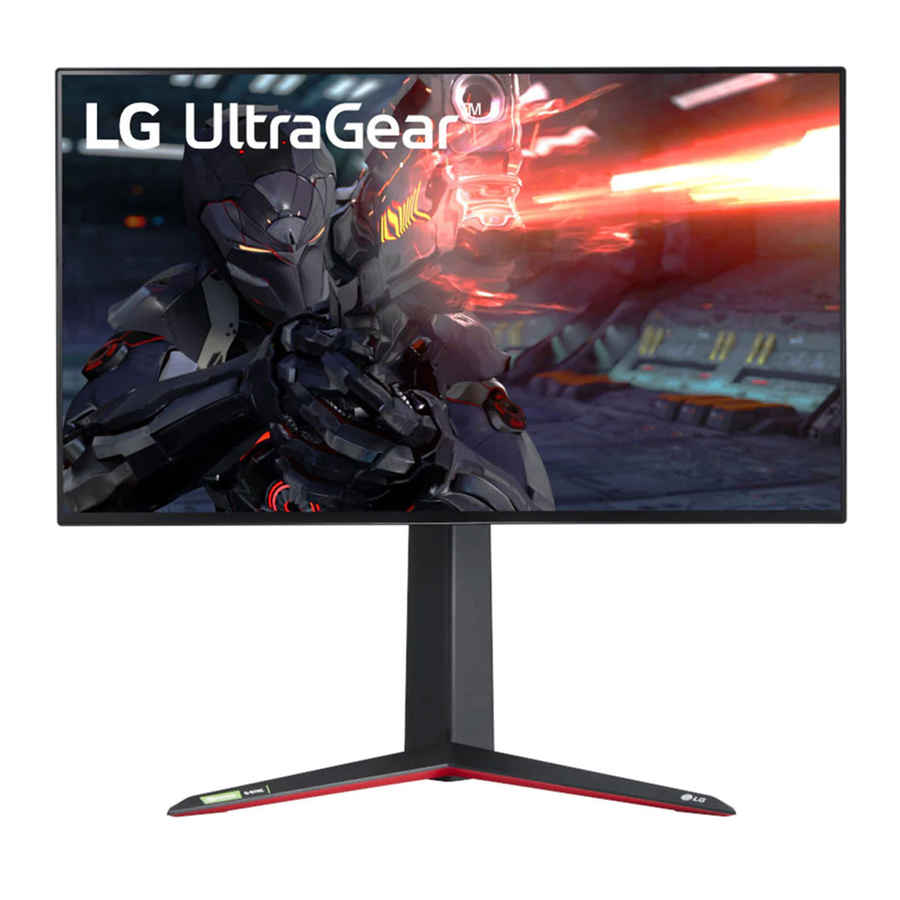 LG 27GN950-B is the world's first 4K Nano IPS gaming monitor with a speed of 144Hz and 1ms response time. It is 27 inches with a virtually borderless display on 4 sides and comes with VESA DSC technology. You can see realistic, true colours with better contrast, clarity and great detailing. Along with these, RGB Sphere Lighting 2.0 provides an immersive experience to gamers. The sound sync mode results in lighting up as per the dynamic sounds in the game. Similarly, the video sync mode results in lighting as per the game visuals for an amazing experience. The monitor comes with a stylish design and has a flexible stand that has an ergonomic design. Thus you can raise, lower, tilt, or pivot it at your convenience. True colour accuracy is ensured through the 4K resolution covering 98% of the DCI-P3 colour range for better content creation.There is no ghosting or blurring because of the 144 Hz refresh rate, offering you a smoother viewing experience. It has been NVIDIA tested and officially verified G-SYNC® compatible, which ensures lesser stutter for a faster gaming experience. The FreeSync Premium Pro technology further supports a smoother experience for hi-resolution and fast-paced games.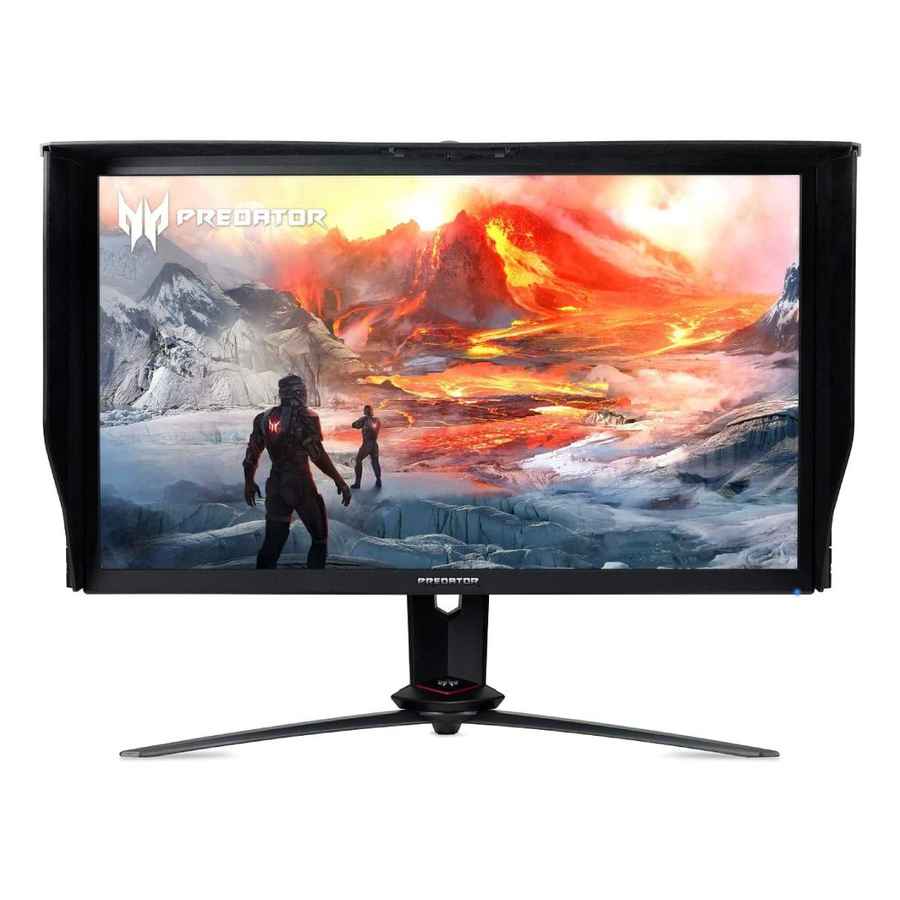 This monitor from Acer comes with a 4K UHD 3840 x 2160 display and a 144 Hz refresh rate. It supports 1.07 billion colors and has a fast response rate of 4ms. The peak luminance is 350 nits, and it is 400-nits for HDR content. The static contrast ratio is 1000:1, and there is 10-bit color depth support. Moreover, it also has Display HDR 400  certification from VESA. The 27-inch monitor also offers a pixel density of 163 PPI. Apart from the G-Sync technology, the monitor also has Aim Point – customizable crosshairs and the Dark Boost feature to deliver a superior gaming experience. You also get Ambient Glow RGB lighting technology through multiple LEDs placed beneath the display. Coming to connectivity, there are 2 x USB 3.0 ports at the side and 1 x USB 3.0 upstream, along with 2 additional downstream USB 3.0 ports. One of the ports also supports fast charging. The other ports include 1 x DisplayPort 1.4, 1x HDMI 2.0b, and a 3.5 mm headphones jack. In terms of exterior design, there is a height, tilt, and swivel-adjustable stand. Lastly, there is a built-in sensor that adjusts brightness and black levels as per the ambient lighting.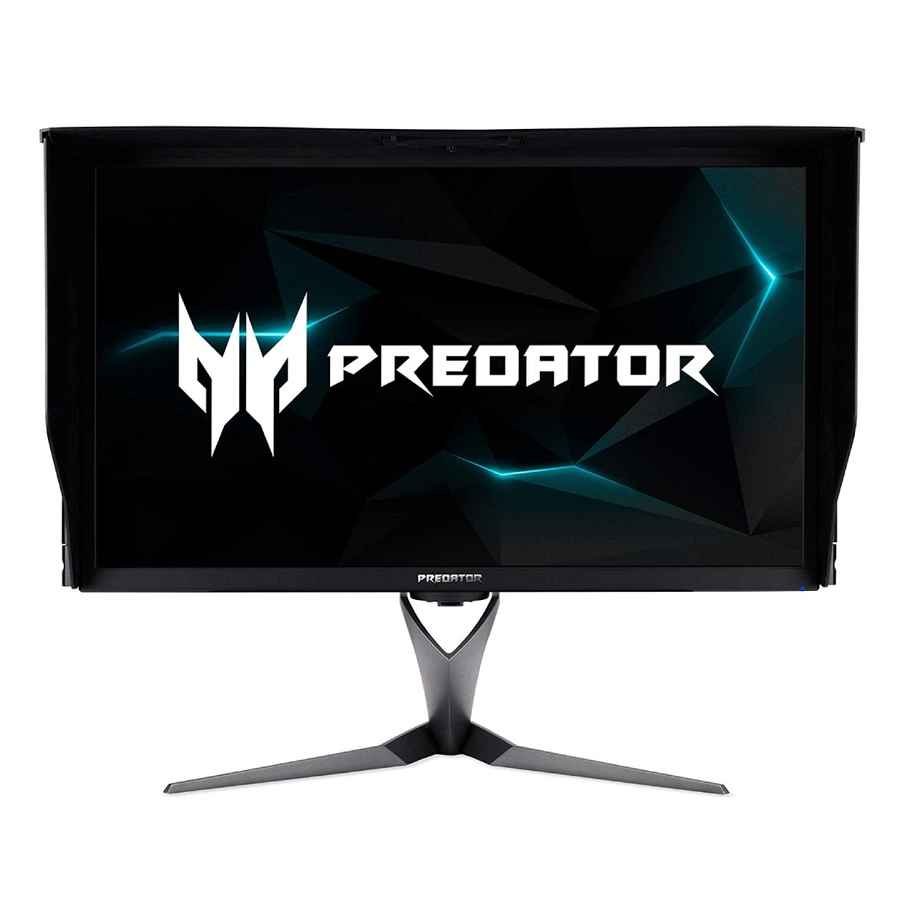 The Predator X27 packs multiple bleeding-edge technologies and delivers a 4K UHD (2160p) 3840 x 2160 display. The refresh rate varies between 98Hz, 120Hz, and 144Hz. It supports 16.7 million colors and a contrast ratio of 1000:1. The response time is swift at 4 ms. The TFT active matrix's brightness levels stand at 600 cd/m² with a peak value of 1000 cd/m². With 99% Adobe RGB color space and IPS technology, the monitor offers best-in-class images. The HDR display comes with quantum dot technology that delivers sharp contrast and a dash of life-like realism. The monitor also comes with a dark boost feature that allows you to capture the finer details even in a dimly lit scenario. HDR10 support is also available. It has a 1x display port, 1x HDMI 2.0, 4 x USB 3.0, and a 3.5mm audio jack in terms of connectivity. Dual 4W speakers are also included for an immersive experience. The ergonomic design also allows tilt, swivel, and height adjustment for greater levels of comfort. The tilt adjustment is between -5° to 25°. On the whole, this is one of the best gaming monitors from Acer.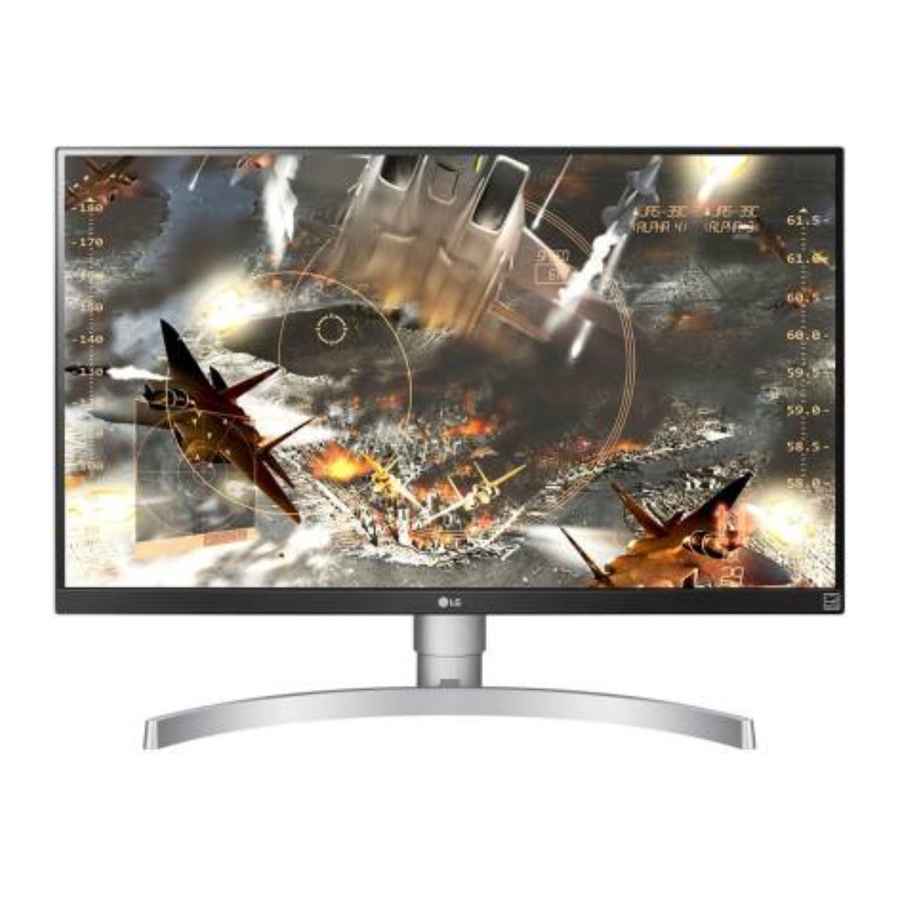 LG 27UK650-W monitor comes in a sleek design and supports specific levels of brightness and colours. This is because of its compatibility with the industry-standard HDR10 high dynamic range. It is the perfect solution for graphic designers, photographers, etc., for its 99% coverage of the sRGB spectrum with a professional look for extremely accurate colours. It provides gamers with seamless experiences while playing fast-paced games with its AMD FreeSync that prevents tearing and stuttering. Gamers can quickly optimise the monitor settings for activating Black Stabilizer for better detailing in dark scenes. Dynamic Action Sync feature ensures a smoother experience. The picture quality algorithm used in it results in an HDR effect that transforms the non-HDR content also into a high-quality video. You can use it to display videos from gaming consoles. Ultra HD Blu-ray disc players and 4K streaming services are compatible with the latest copy protection HDCP 2.2. The monitor has an ergonomic ArcLine stand with a stable base that looks elegant. There are on-screen controls for quick and easy access. This includes Screen Split 2.0, picture mode presets, dual controller, volume, and brightness control.